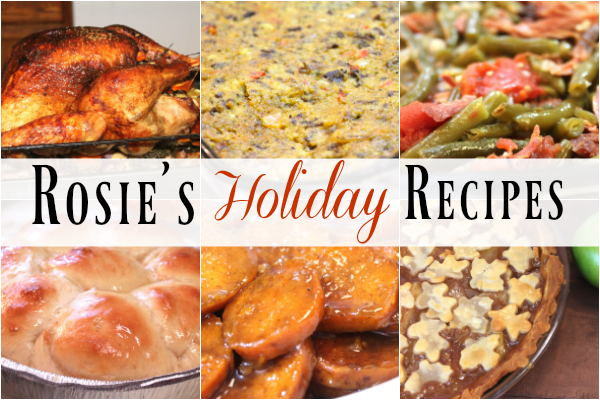 My collection of recipes for Thanksgiving & Christmas
Every Thanksgiving & Christmas I make a a wide spread of my and my families favorite soul food dishes. I mean I put in some serious work! My holiday table always has collard greens with tender falling off the bone ham hocks, cornbread, yams, smothered chicken, candied yams, southern potato salad…. Do you want me to go on? Because I will!! Like seriously— I GETS IT IN during the holidays y'all! With all of my cooking you can guess that I practically live in the kitchen during the holidays. Other than cooking, my own food, I'm usually helping others on and offline. It's definitely the busiest time of the year for me. To make things a tad bit easier on myself, and everyone else, I decided to list all of the links to my Soul Food recipes for Thanksgiving here!
All of the soul food recipe listed are perfect to serve for Thanksgiving and Christmas! Whether you need a main dish, side, dish, or even dessert, I have you covered.
Check out my holiday video playlist!
Beverages
Appetizers
Breads
Side Dishes
Main Dishes
Desserts