Last year I shared my recipe for my homemade soul food style sweet potato pie. Needless to say, y'all loved it! So many of you made, served, and loved the sweet potato pie during the holidays. Some of you even sent me several emails for more pie recipes for the holidays. Well sweetie pies, I heard your requests, and I am here to answer them. This year I will be sharing several pie recipes!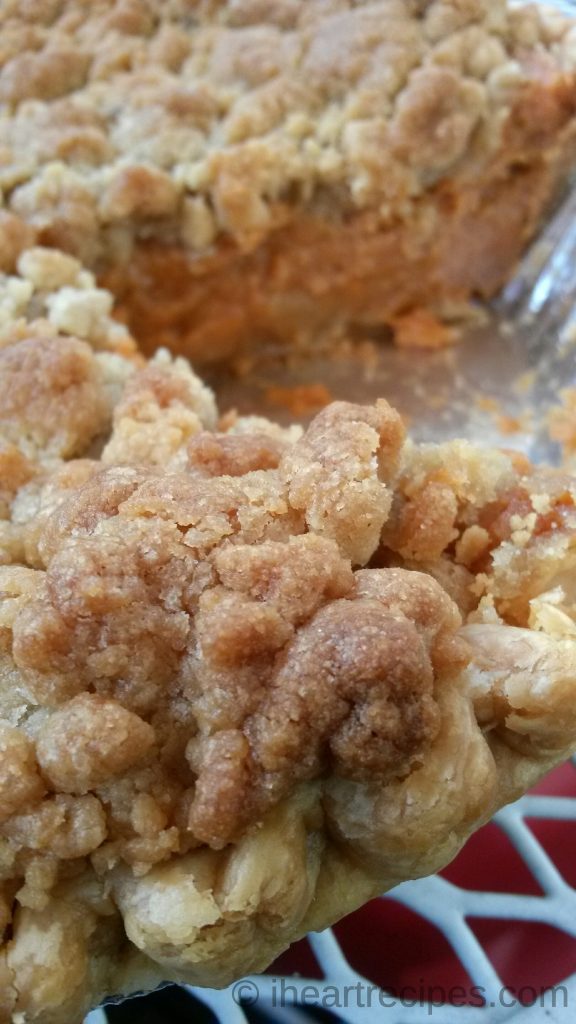 In this post, I'm going to share my  recipe for a homemade dutch sweet potato pie. This recipe right here, just might change your life! It is that freaking good! I recently served this pie at a family gathering, and got plenty of praises! EVERYONE loved it. Some people were actually made at me, because I only made one pie ( don't ask me what I was thinking..). Next time, I will make at least 3 for a family gathering.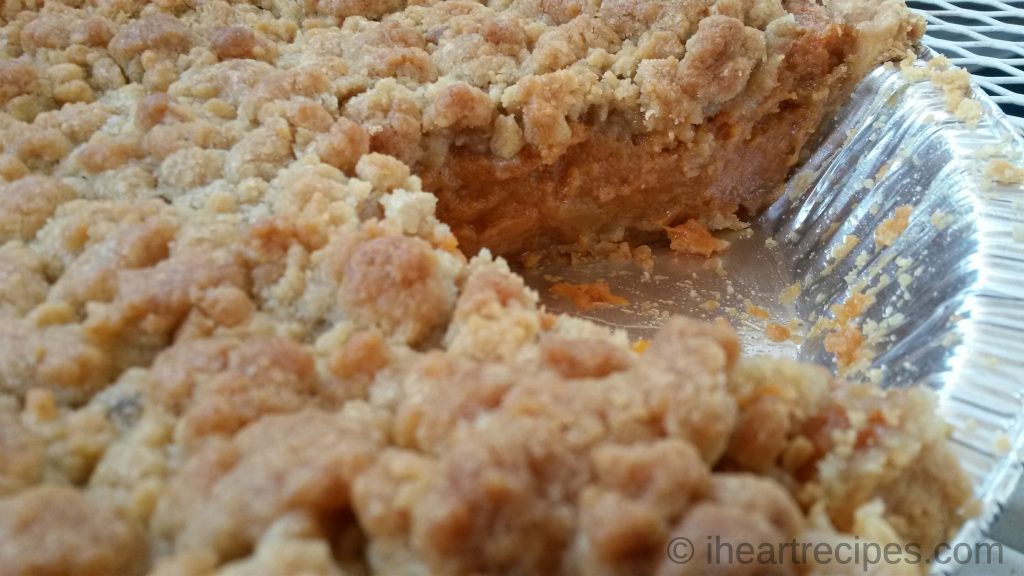 The recipe below makes 1 pie. I used a store bought pie shell, but if you want to make a homemade buttery pie shell , I have a recipe available that you can use.
Okay y'all, enough of my yapping- let's get to this darn pie!
( WARNING!! If you're trying to loose weight, stay away from this pie!!! You will forget all about your diet!)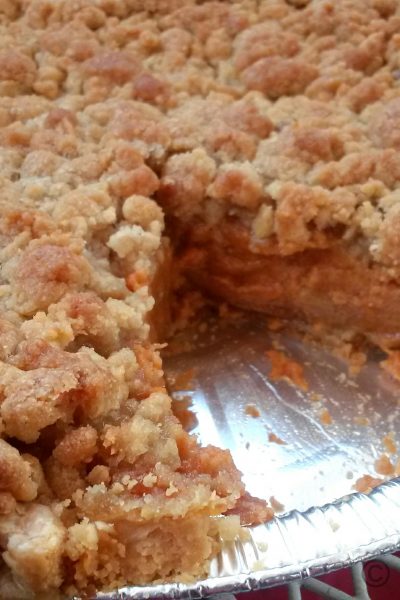 Dutch Sweet Potato Pie
Sweet potato pie with a crumbly dutch topping. Sweet and savory - perfect for the holidays!
Print Recipe
Pin Recipe
Instructions
Wash and scrub the sweet potato until well cleaned, then pierce several times with a fork.

Wrap the sweet potato with aluminum foil, and bake on 350 F for 45 minutes OR until tender.

Once the potato is done, let cool, then scoop out the meat of the sweet potato ( should be about 1 & 1/2 cup!).

Next, whip the potato filling with a handheld mixture, and be sure to remove the strings ( from the sweet potato) from the whisk.

Once the potato is whipped nicely ( nice & fluffy), and in the cinnamon, nutmeg, and sugar. Mix well.

Sprinkle in the sugar, and mix.

Now add in the butter, and mix.

Once everything is well incorporated you can add in the eggs, but one at a time while mixing.

Add in the evaporated milk, bourbon vanilla, lemon juice, and zest.

Mix until everything is well incorporated, then pour the filling into the pie shell.

** *The pie shell should be thawed, and not baked prior to pouring in the filling***

** The oven should still be on 350 F at this time***

In a medium bowl combine 6 tsp cold butter, 1/2 cup all purpose flour, 1/4 cup granulated sugar, and 1/4 cup brown sugar.

Combine the ingredients until they resemble crumbs.

Evenly sprinkle the crumbs on top of the pie.

Bake the pie for 45-50 minutes.

Let the pie cool completely, before cutting into it.

Serve & enjoy!
If you loved this recipe,
leave me a review below
. This helps future recipe makers and ensures continued high-quality recipes for years to come!
© 2023 I Heart Recipes