Hi friends! This recipe has been requested since the beginning of I Heart Recipes. I apologize for just now answering.
Many of you have tried my Peach Cobber, and Sweet Potato Pie recipes, but I've always used store-bought crust to help cut down the time of the recipe. With the holidays coming, I simply can't deprive my viewers of a Homemade Amazing Buttery Pie Shell. Sure, you can definitely continue to use the store bought crust/ shells (I won't lie, I love the stuff!), but if you want those pies to stick out, and shame the competition, you are going to need this shell in your life!
Don't worry about how hard it's going to be, because it's easy as heck. The only hard part is waiting for it to chill while it sits in the refrigerator. I'm evening going to show you a simple method to " dress up" those pie edge.
Let's get to work!
Dutch Sweet Potato Pie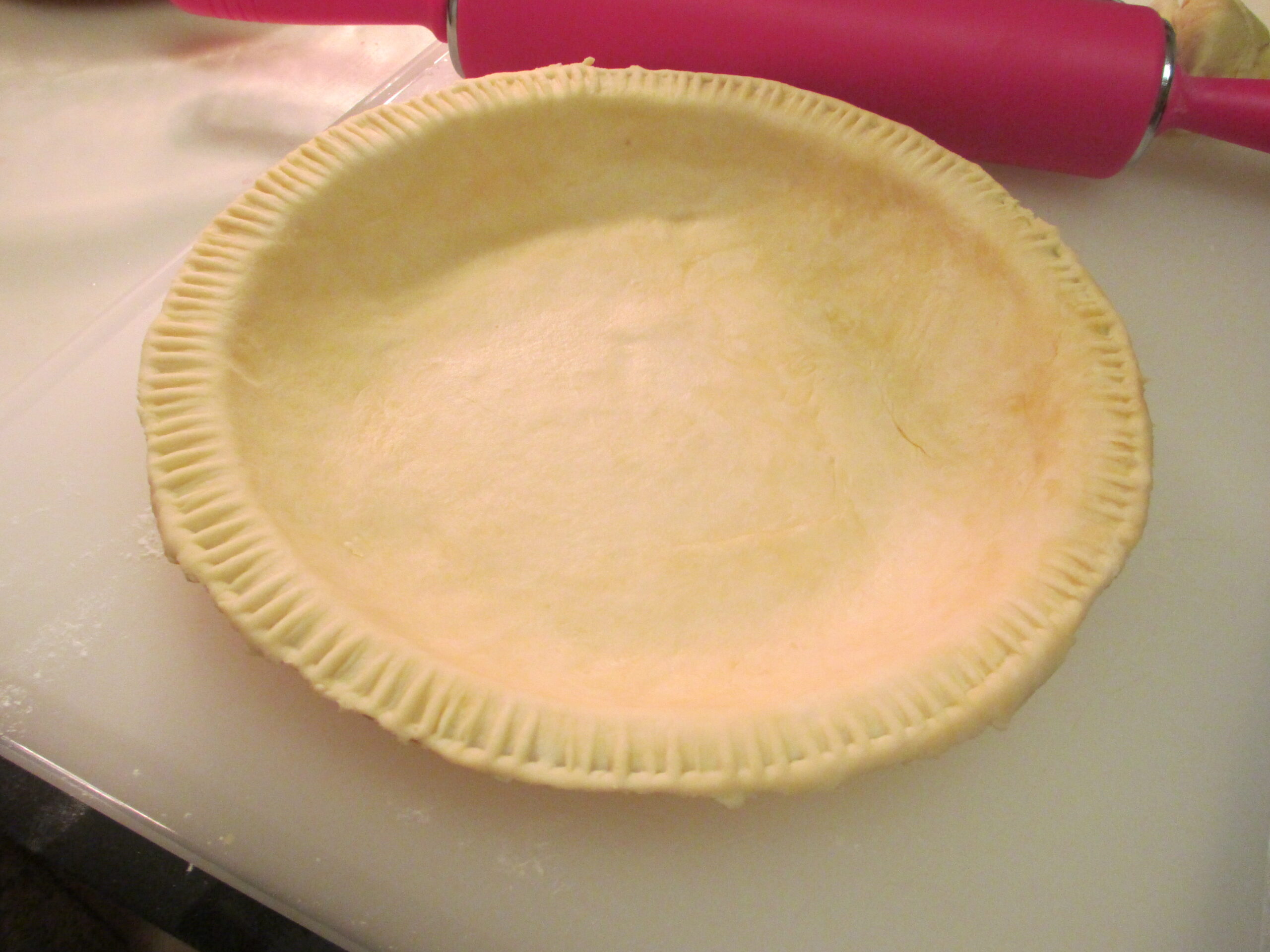 Homemade Amazing Buttery Pie Shell
This recipe is perfect for holiday pies! Simple, totally homemade, and delicious. You'll impress the whole family with your holiday pies.
Watch Video
Print Recipe
Pin Recipe
Instructions
In a large mixing bowl, add 1 1/4 cup of all purpose flour, salt and butter.

Combine the ingredients using a fork.

Pour 5 tbsp of water of the flour mixture, and mix.

When your flour resembles crumbles, set the bowl aside.

Sprinkle a flat surface (I use my chopping board) with tbsp of all-purpose flour.

Pour your flour mixture onto the flat surface, and roll it into a ball.

Place the dough into a plastic zip bag, and put in the refrigerator for 30 minutes.

Sprinkle your flat surface with 1 1/2 tbsp of flour.

Use the remaining 1/2 tbsp of flour and rub it on your roll pin

Remove the dough from the bag, and begin to flatten it out with your roll pin.

Once your dough is ready, lightly butter your pie pan.

Carefully place the dough into the pie pan. Remove any excess crust.

For looks, press a fork down on the edges to make a better appearance.

Your crust is ready to use!
Video
If you loved this recipe,
leave me a review below
. This helps future recipe makers and ensures continued high-quality recipes for years to come!
© 2023 I Heart Recipes