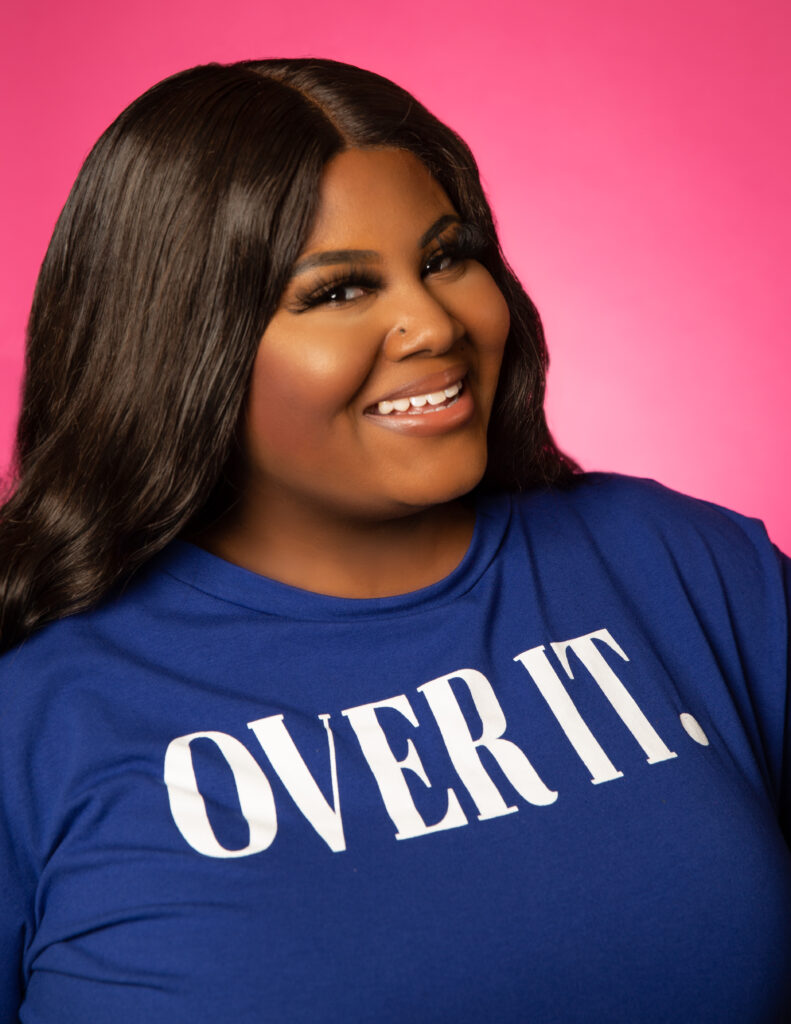 Hey cousins, it's Rosie! Welcome to I Heart Recipes!
I'm a Soul Food blogger living in the Pacific Northwest, bringing Southern cooking to gorgeous Seattle, Washington. I was born and raised in the PNW, but my family roots go all the way to Baton Rouge, Louisiana, where my grandparents were born and raised. I live every day to bring the traditional values, recipes, and love of food to life for my family—whether they're online or in real life. So, welcome to the party, family! Let's get right into it.
Why I Heart Recipes Started
In 2009, I was feeling burnout from my full-time job as a Certified Nursing Assistant. Long, emotional days with no real escape were getting to me. My husband said I needed a hobby, and you know what?! Dang, was he right! So, on a whim, with no real idea of what I was doing, I started my blog and YouTube channel, and the I Heart Recipes family was born.
I've always loved cooking. From the moment I could walk, you'd find me following my aunties into the kitchen, playing with biscuit dough, and making up my own dishes with kitchen scraps. My mom is one of 18 kids, so my family is swimming with aunts and uncles, all raised on my grandmother's cooking. My grandma, the matriarch of the family, has always been my inspiration for my love of all things cooking. I strive daily to live the values she instilled in my family: to ensure everyone is fed and feels like they belong.
I was brought up on every type of Soul Food you can imagine. From Creole to Cajun recipes to traditional Southern food—collard greens, smothered chicken, mac and cheese, or any version of cornbread you can imagine. And desserts! There were always enough desserts to feed an army and then some. I worked hard to gather bits and pieces of my grandmother's recipes from the memories of my aunts and uncles and eventually perfected as many of her recipes as I could (with the approval of the whole fam, of course—my ultimate taste testers!).
Eventually, I became a resource for all things cooking. My friends and family who didn't know their way around a kitchen would come to me for help, advice, and recipes. I realized my loved ones didn't know how to make their favorite comfort foods. So, Cousin Rosie to the rescue! My first recorded and published video was a haphazard video blog of me making dinner, going on long rants, and puttering about my kitchen while my husband was at work. We posted it online and the rest is history.
I Heart Recipes began as a hobby and has turned into a Southern and Soul Food resource for thousands. I strive to share the recipes I grew up on, all with a classic Cousin Rosie spin. I want to make delicious, stick-to-your-ribs Southern food accessible to everyone, regardless of where you're from or your skill level in the kitchen—comfort food made easy. I love to eat, love to recreate my favorite dishes from any restaurant I go to, and love to put a modern spin on traditional, authentic soul food my grandma made. And I love to please, taking requests from my online fam and creating recipes they want to see.
My already-large family has grown from 17 aunts and uncles and countless cousins to thousands of family and friends online. And that is why I'm always going to be Cousin Rosie, sharing delicious food, a little bit of sass, and some Southern charm, all from my home in the Pacific Northwest.
I'm so happy you're here, and I hope you're hungry! Let's get cookin'!
Join the I Heart Recipes Fam: Where to Keep Up with All Things Rosie
Follow I Heart Recipes on Social Media
Want to keep up with everything Rosie and I Heart Recipes? You can find me all over social media. I post recipes on my blog every Tuesday, Thursday, and Sunday
Facebook | Instagram | YouTube | Pinterest | TikTok
I Heart Soul Food – The First Cookbook from Rosie Mayes
Learn to cook soul food the way Mom and Grandma used to! I published a cookbook packed with more than 100 Southern Comfort Food favorites, including fan-favorite recipes from my blog and YouTube channel and never-before-seen recipes that are sure to become new go-to recipes in your home. Find out where you can buy my cookbook below!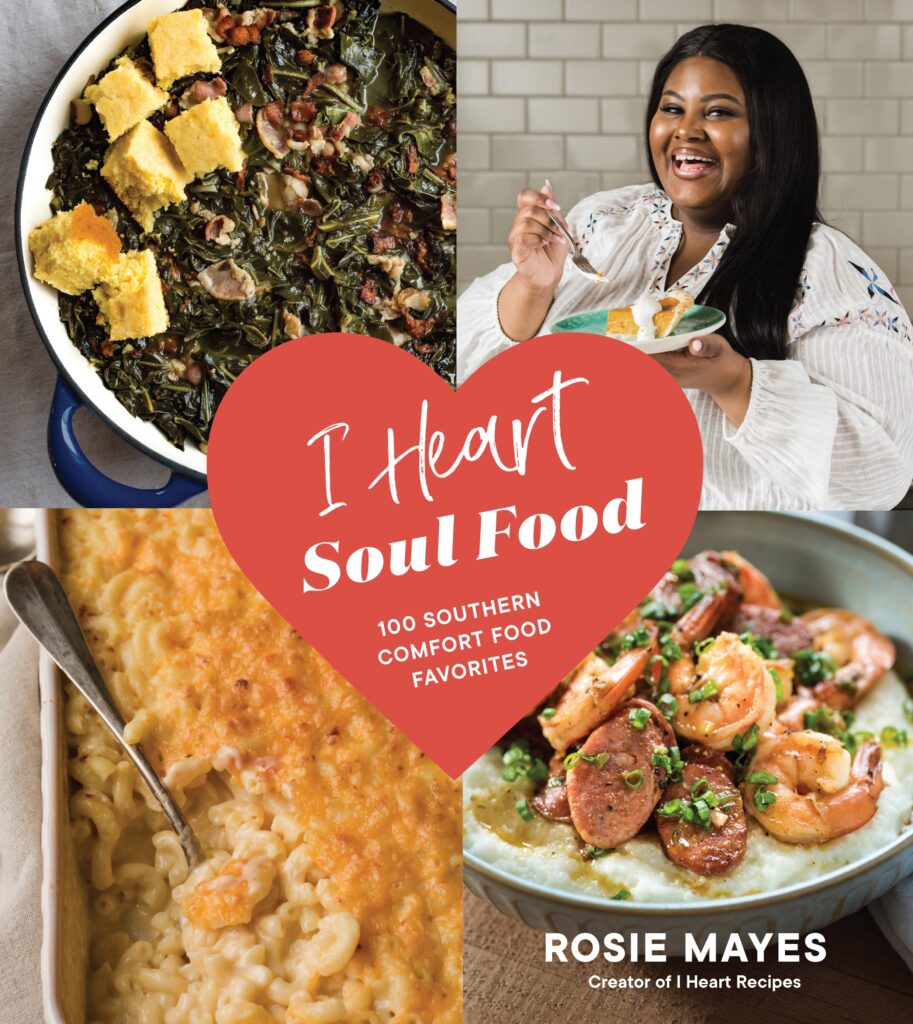 Where to Buy: Amazon | Sasquatch Books | Penguin Random House
Sold at all major book retailers near you!
AVAILABLE NOW: Super Soul Food with Cousin Rosie – 100s of Never-Before-Seen Recipes
My next cookbook, Super Soul Food with Cousin Rosie: 100+ Modern Twists on Comfort Food Classics, is OUT NOW and I couldn't be more excited! Another collection of 100+ recipes from yours truly, including family favorites, my most popular online recipes, and SO MUCH MORE.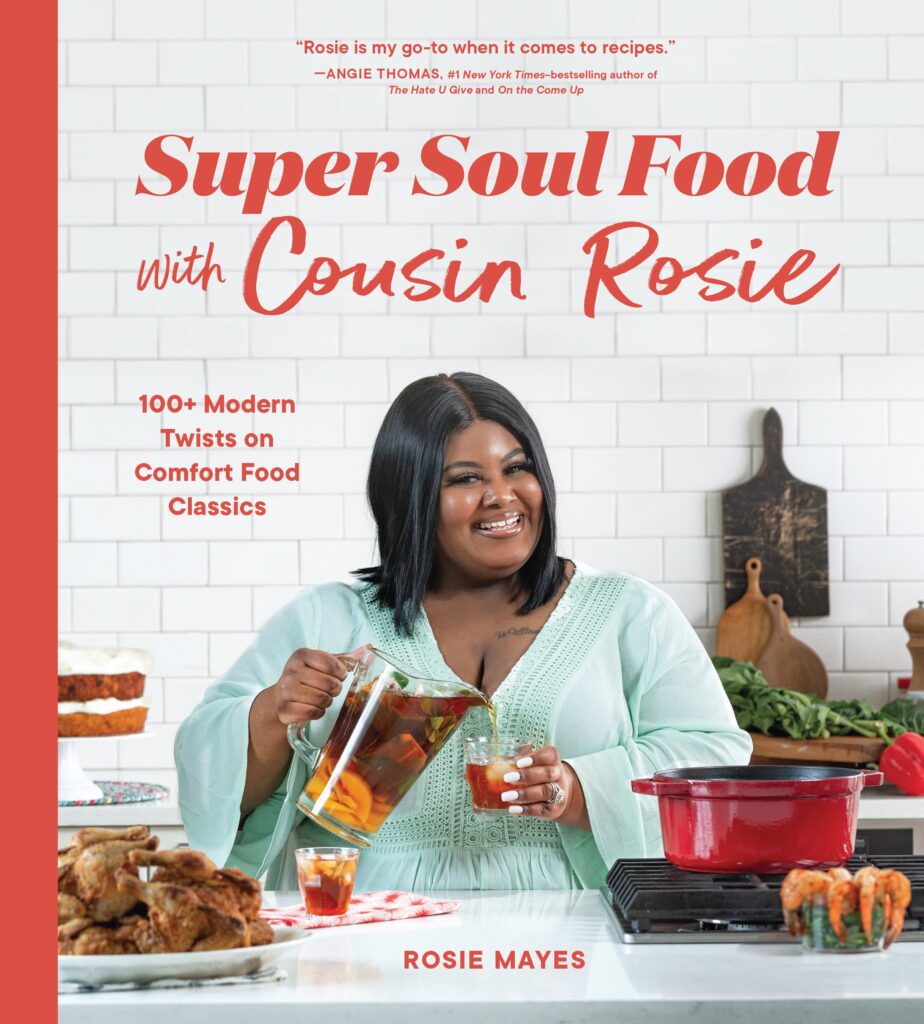 Where to Buy: Amazon | Penguin Random House
RosaMae Seasonings – A Brand New Seasonings Line from I Heart Recipes
After I released my first cookbook, I wanted to create a line of seasonings that encapsulated everything the I Heart Recipes brand stood for—making easy, delicious recipes (packed with flavor) that will bring your family together. My goal was to create a luxury Soul Food seasoning brand that will enhance your recipes and simplify them!
I named my seasoning and cooking line after my cherished late grandmother, Rosa Mae (who I am actually named after)! In this way, I've been able to bring the loving flavors of my grandmother's Soul Food and comfort recipes into the homes of hundreds of cousins around the world. We have everything from Greens Seasoning to Oxtail Seasonings, Yams Spice, and even Peach Cobbler Seasoning. We also have many salt-free versions of our seasonings. Our seasonings are blended and packed right here in the USA, then shipped off to customers. Check out the full line of RosaMae Seasonings, available only online now!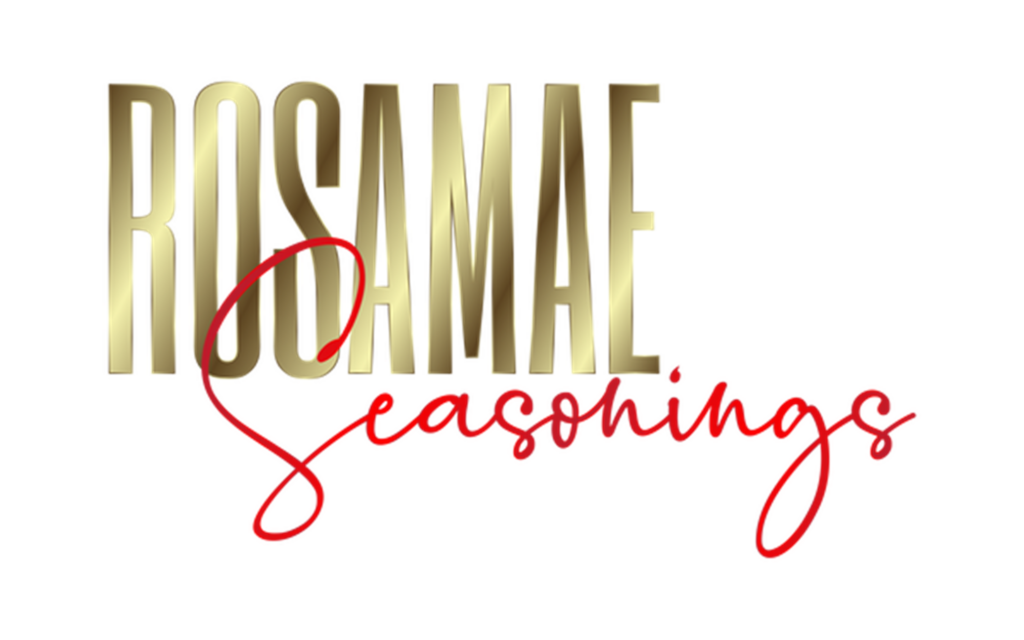 I Heart Recipes in the News
Find out what the public has to say about I Heart Recipes! Recently featured in:
Let's Work Together!
Want to collab? Me too! I love working with brands to create delicious recipes with easy, affordable, budget-friendly ingredients that my Cousins will love to recreate for their own families. For sponsorships or to learn more about working with I Heart Recipes, send an email to contact [at] iheartrecipes [dot] com and let's get cookin'!