First Published Cookbook released 10/27/2020
Amazon Editors Pick Best Cookbooks, Food & Wine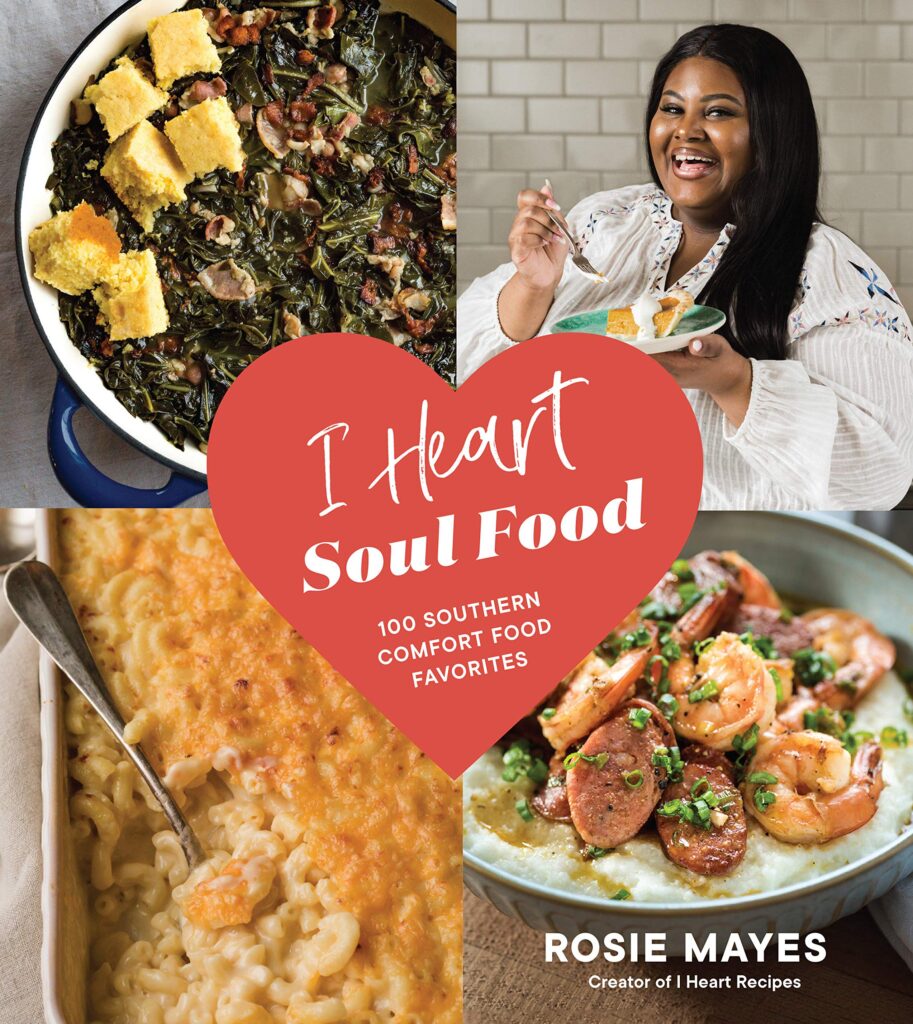 Editorial Reviews

"Rosie is my go-to when it comes to recipes."
—Angie Thomas, #1 New York Times-bestselling author of The Hate U Give and On the Come Up

"This book is almost like having her over to cook for you and the entire family."
—Daymon "Daym Drops" Patterson, food critic and YouTuber
AVAILABLE TO ORDER NOW
I Heart Recipes Cookbooks by Rosie Mayes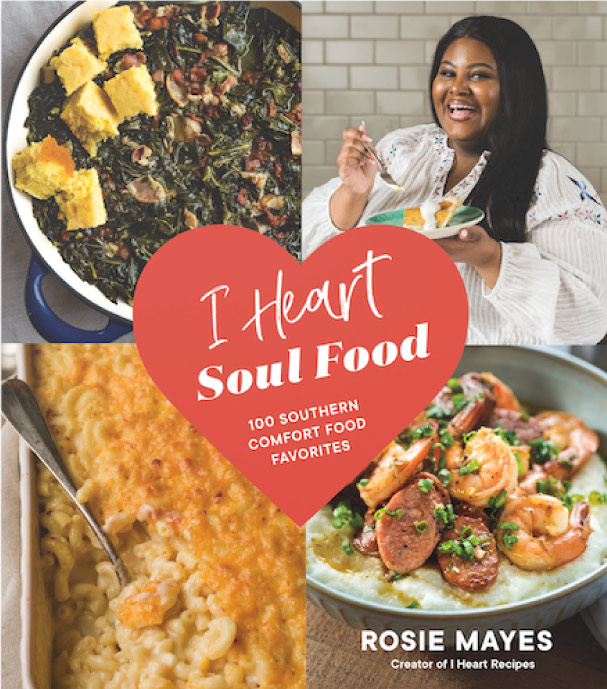 I Heart Soul Food shares over 100 mouth-watering Southern soul food recipes from Rosie's kitchen. The debut cookbook includes never-before-seen recipes and tried-and-true fan favorites.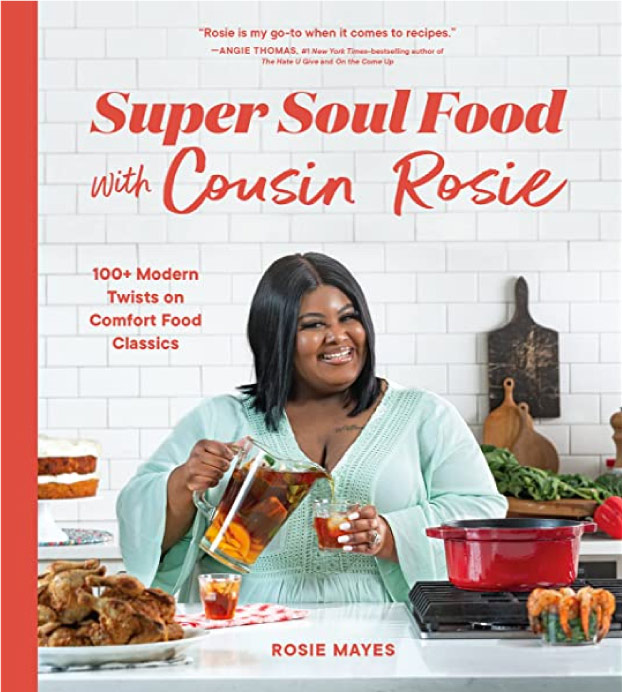 In Super Soul Food with Cousin Rosie, Rosie shares comfort soul food dishes, starting with traditional southern and creole favorites and jazzing them up with her own "special sauce."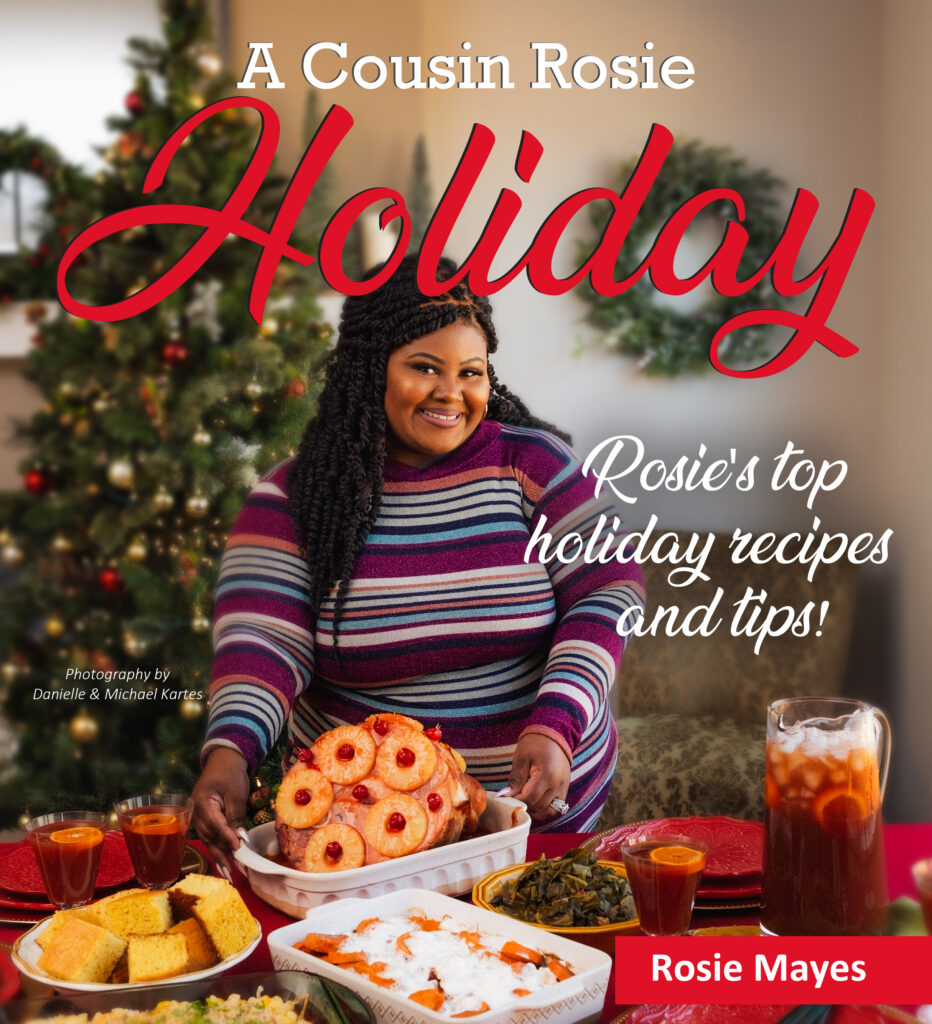 In this newest cookbook, Rosie shares the must-have recipes in her Holiday spread. Holiday favorites from mains to sides and, of course, pies and desserts—all made Cousin Rosie style.
Media/News
CHECK OUT MY SOCIAL MEDIA STATS
YOUTUBE: 544K subscribers
PINTEREST: 113.6k followers, 3.5M monthly views
For sponsorships, or Media & PR send an email to: