How to make homemade freezer rolls!
Thanksgiving will be here in a few weeks, and believe it or not, there are a few things that you can make now! Homemade dinner rolls are one of those things! Yes – light fluffy buttery dinner rolls made completely from scratch. I notice that a lot of people actually buy store bought rolls during the holidays, because they don't feel like making them. However, I'm going to be honest- When it comes to rolls ( and many other foods) homemade is ALWAYS better! You can lie to yourself, and say that store bought dinner rolls are just as good. But you and I know the truth! Ain't nothing better than super fluffy homemade yeast dinner rolls fresh out of the oven.
In this post I'm going to show you how to make homemade dinner rolls, but there is a twist. Not only am I going to share my recipe for light and fluffy dinner rolls, I will also show you how to freeze them for a later date! Let's get started!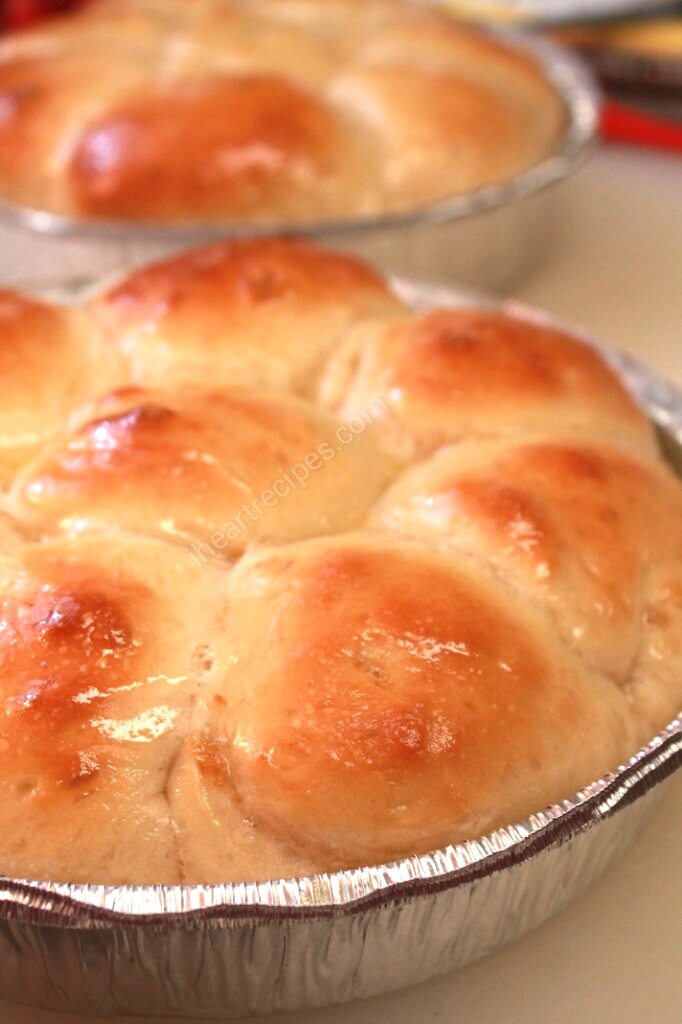 Believe it or not this recipe is going to be SUPER easy! The hardest part will be waiting. There will be a couple time when you have to wait, and let the dough/rolls rise, but other than that making these dinner rolls will be a walk in the park.
To make everything super easy I used my stand mixer. If you don't have a stand mixer, no problem! You can use a handheld mixer that has dough hooks, or you can mix the dough my hand.
In the video, you may notice that I didn't proof the yeast ( meaning I didn't wait for the dough to foam before using). I was certain that the yeast was good, so I just toss everything into the bowl. However, If you are not sure whether or not the yeast is good, make sure that you proof  it prior to using. The "proof"instructions will be on the back of the jar/ envelope of the yeast.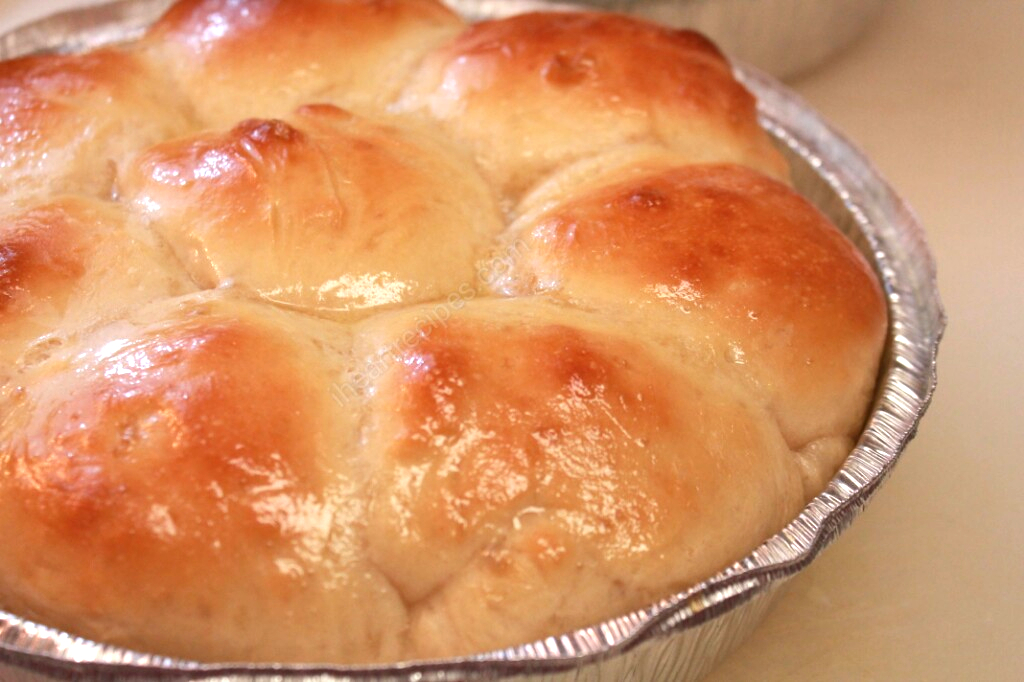 When you are ready to bake the rolls, remove the dish out of the freezer and remove the cover. Cover the rolls with a clean cloth or towel, then store the rolls in a warm & draft free place ( I usually place them in my oven). It may take a few hours for the rolls to rise. If you'd like, you can let the rolls rise overnight, and tend to them in the morning.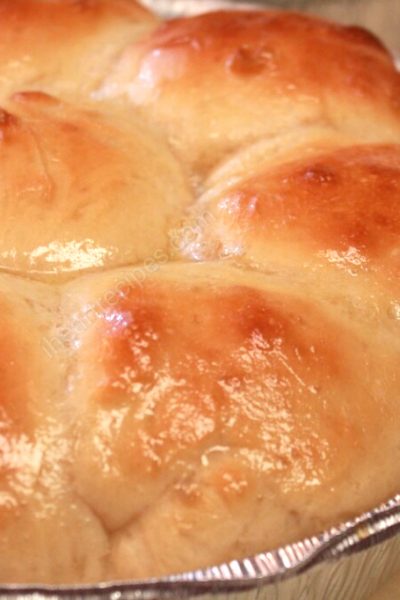 Homemade Dinner Rolls (Freezer Rolls)
These light, fluffy, and buttery dinner rolls are the perfect addition to any dinner. The best part? This dough is freezer-friendly! Make ahead of time and freeze until you're ready to have delicious homemade dinner rolls ANY time.
Watch Video
Print Recipe
Pin Recipe
Instructions
Add the flour, dry yeast, sugar, butter, and salt into a large mixing bowl.

Pour in the warm water, and warm milk.

Crack open 2 eggs, and add them into the bowl as well.

Mix until everything is combined, and it forms into a nice sticky dough.

Knead the dough on lightly floured surface for about 10 minutes.

Oil a large bowl, then place the dough into the bowl.

Cover the bowl with a clean cloth or towel, and let it rest for 1 1/2 hours in a warm draft free place.

Knead the dough for 10 minutes, then divid the dough into equal parts.

Grease, or oil a aluminum bake dish, and place the rolls into the dish.

Cover the dish with the top, then label, and freeze.

You can freeze these rolls for up to a month

When you're ready to back the rolls, remove them from the freezer.

Remove the cover/lid, and cover the rolls with a clean cloth or towel.

Put the rolls in a warm draft free place, and let them rise( takes about three hours).

Preheat the oven to 350 F.

Separate 1 egg, discard the yolk, and brush the egg whites on top of the rolls.

Bake the rolls for 15 minutes, or until done.

Remove the rolls from the oven, and brush with desired amount of melted butter.

Pull the rolls apart, and serve!
Video
If you loved this recipe,
leave me a review below
. This helps future recipe makers and ensures continued high-quality recipes for years to come!
© 2023 I Heart Recipes