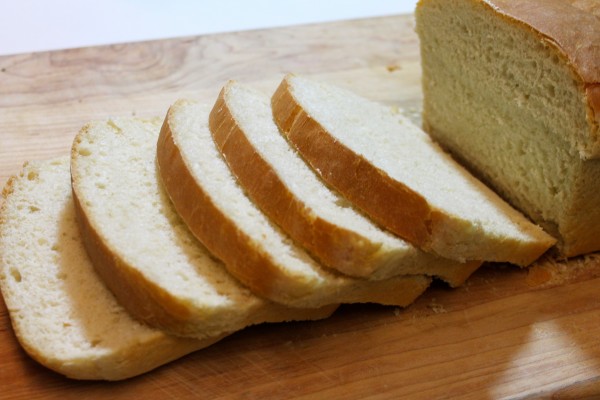 Homemade Fluffy White Bread made easy!
Between the ages of 4 – 7, I lived in the Central District of Seattle (we call it the CD). We lived within walking distance of a few bakeries. One of them was the infamous Wonder Bread. I remember waking up to the smell of fresh bread every morning. It was amazing, and it never got old. Sometimes, my mother would walk us to the bakeries, and we'd get a fresh loaf of bread and cookies. I was such an odd child, because I'd be more excited about getting the bread, than the cookies. There's just something about fresh white bread. It's so fluffy, and soft. When you bite into it it almost melts in your mouth like cotton candy.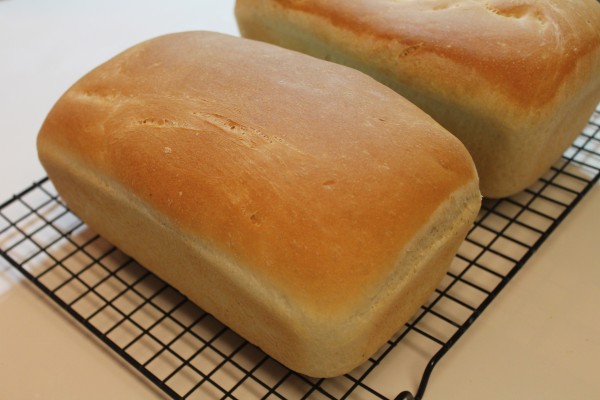 If you haven't guessed it already, in this post I'm going to show you how to make Homemade White Bread 😀 . Now you're probably saying to yourself " Rosie, why the heck would I make a loaf of bread when I could simply buy it from the store?!" I'll tell you why…. IT'S NOT THE SAME…. Store bought bread just doesn't taste the same. It's good, but homemade bread is GREAT. Store bought breads also have a bunch of ingredients that I can't pronounce, and let's not even mention the price! I'm not sure how much bread cost where you live, but it ranges anywhere from 99 cents for $6 at my local grocery store ( and the bakeries cost even more!). The 99 cents bread is usually old, and dry.. Perhaps I could make it into a bread pudding, but that's another post. As I was saying- the fresh bread, the GOOD stuff, is usually up there in price. Now if you don't mind paying for it, that's awesome. But if I had a choice to spend $6 on a loaf of good bread OR take $6, and make six loaves of amazing bread – I'm going with the second option!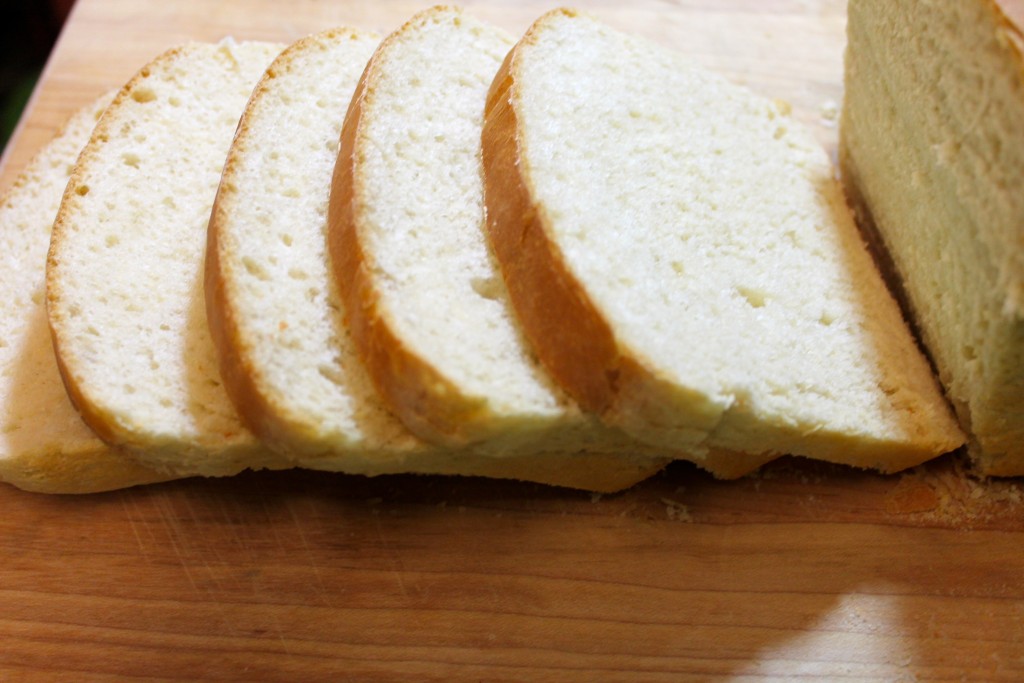 Now, I'm not going to lie to you. Making bread takes time. You need to mix the dough, knead, let it rise, knead some more, and bake. If you're not a patient person, this may not be the recipe for you. If you plan on giving this recipe a try, I highly suggest doing it on a day that you have plenty of time to spare. I personally like to make my bread during the weekends.
This recipe was adapted from Julia Child's White Bread recipe, and I LOVE it. My family LOVES this bread. They actually requested that I just make this bread, and leave the store bought stuff on the shelves…. This bread goes great with EVERYTHING… You can serve it with dinner, make p&j for the kids, make yourself a good old fashioned hot link sandwich..Use this bread for whatever.  Try the recipe below!
[amd-zlrecipe-recipe:254]
Notes
This bread is natural, and doesn't have any preservatives. Therefore it doesn't stay fresh as long as store bought bread. My bread is always gone within days, but I know that this bread will last at least a week.
To store the bread I simply wrap it with plastic wrap.
Homemade White Bread Recipe
Making homemade bread takes a bit of effort, but this homemade white bread recipe is SO worth the time!
Ingredients
6 - 6 1/2

cups

all purpose flour

1

tbsp

active dry yeast

1

tbsp

sugar

2 2/3

cup

warm water

2

tsp

salt

1/4

cup

unsalted butter

melted
Instructions
Pour 1/2 cup of the warm water into your stand mixer bowl (or a large mixing bowl), then sprinkle in the yeast and sugar. Stir until well combined, then let it sit for about 7 minutes or so (until it's nice and foamy).

Pour in the rest of the warm water, then the melted butter.

Attach your dough hooks, and turn on the stand mixer on low. Start adding the flour, but one cup at a time.

Once the third cup of flour is in, sprinkle in the salt, and turn the mixer's speed to medium (about 6-7).

Continue adding the flour until all of it is in the mixing bowl

Turn the speed back down to low (around 4), and let the dough mix for about 6 minutes.

Remove the dough from the bowl, and knead the dough for about 8 minutes.

Lightly oil a bowl, place the dough into the bowl, and cover. Place the bowl in a warm place, and let the dough sit for about 1 1/2 hours.

The dough should now be doubled in size.

Punch the dough in the middle and remove it from the bowl.

Knead the dough for about 5 minutes, then cut the dough in half.

Lightly oil two loaf pans, then place the dough in the pans.

Cover both of of the loaf pans, and store them in a warm place until the dough doubles in size.

Bake the loaves on 375 F for 25- 30 minutes.

Once the loaves are removed from the oven, immediately remove them from the pans and place them on a cooling rack.

Let the bread cool down, then serve.
Video