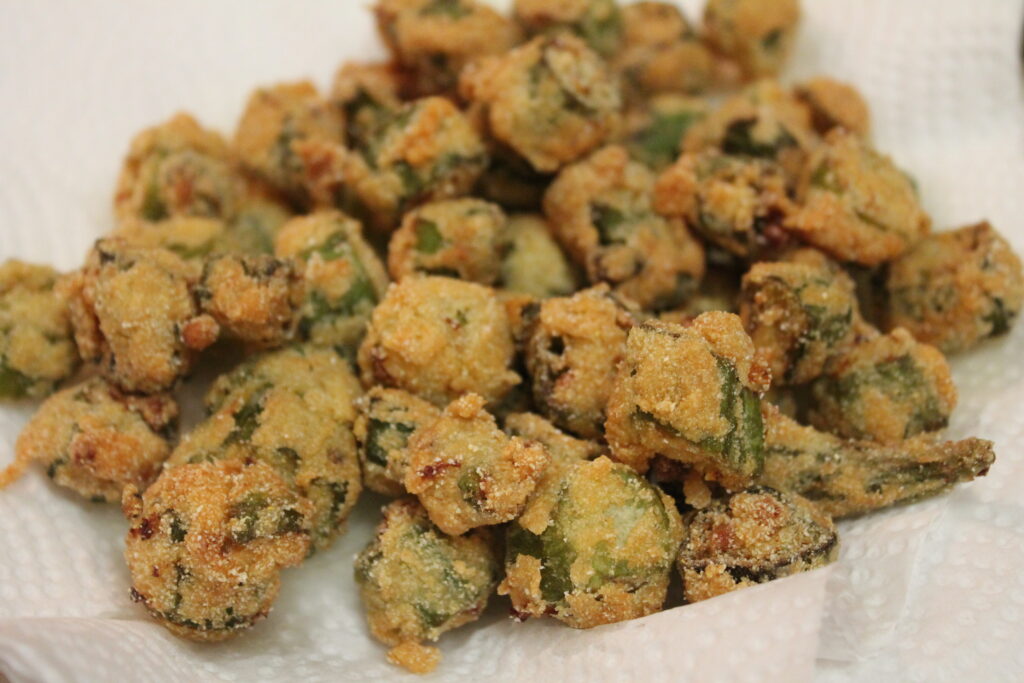 Hey folks, it's time to share a recipe that is LONG overdo! What would that be? Southern Fried Okra! Fried okra is very popular in the south, and is amongst one of my favorite soul foods. It can be served as an appetizer, snack, or even a side dish.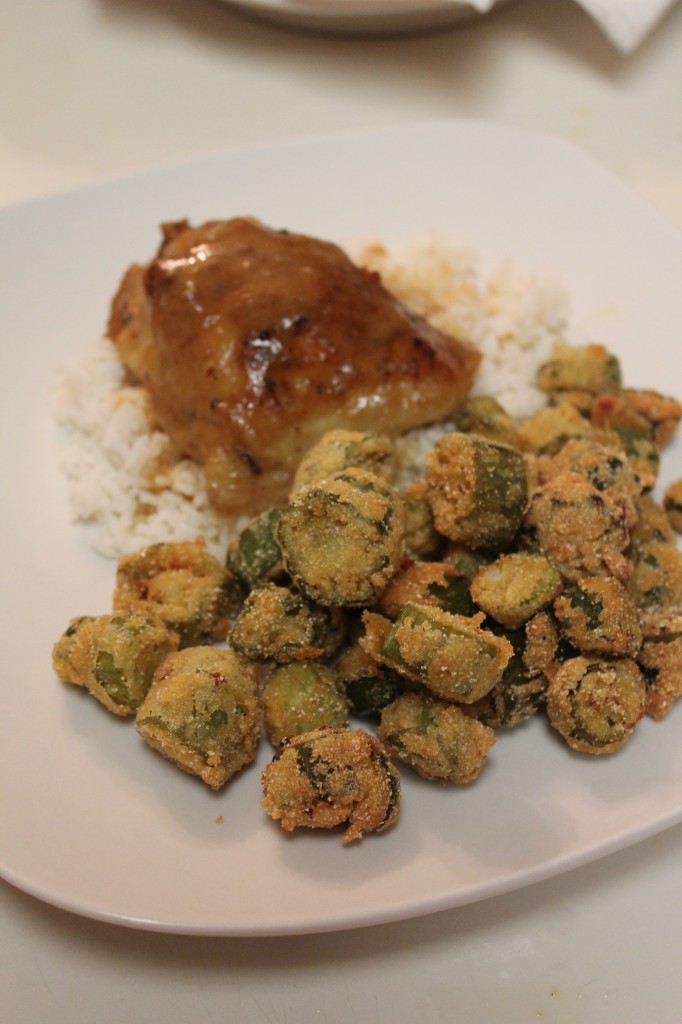 There are many ways to make fried okra. For breading, some people use bread crumbs, others use flour, and some use cornmeal. I prefer to use a combination of flour and cornmeal. In my opinion the combination of the two ingredients makes the okra crispier.  I've witnessed a few people use egg whites to help the breading stick to the okra, but I personally think it's unnecessary.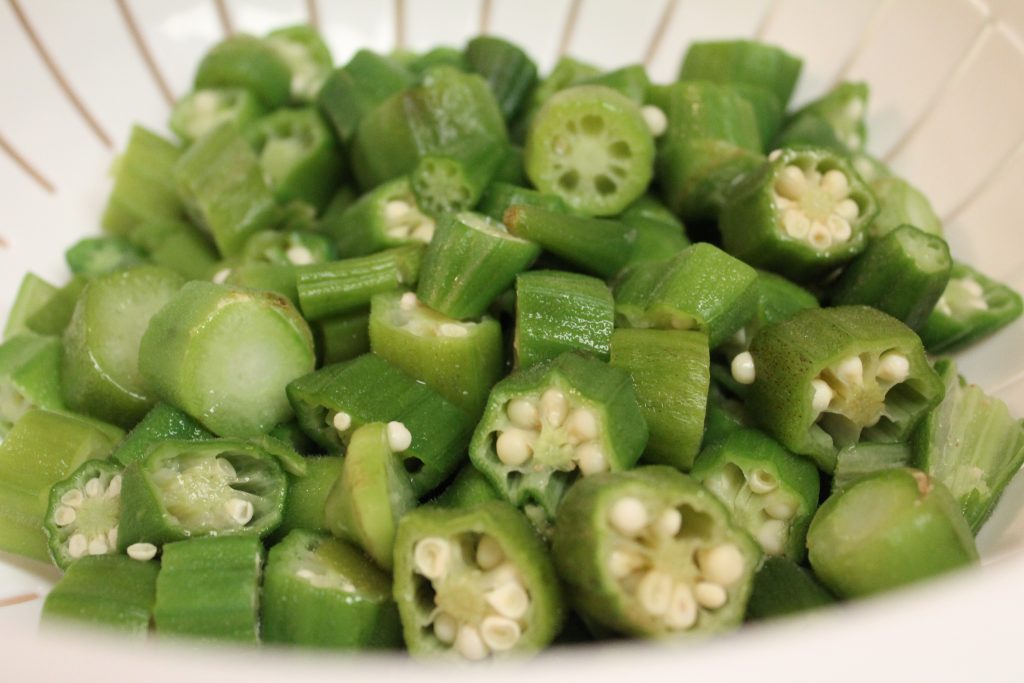 Okra is a pretty sticky vegetable. It is actually easy to coat okra, because of the sticky, or even slimy texture. I use buttermilk as one of my ingredients for this southern fried okra, but not to help the breading stick. The buttermilk is used to add a nice flavor ( buttermilk is a quite salty), and it actually helps the okra achieve a beautiful golden brown color while it fries.
I usually use frozen okra (it's cheaper, I don't have to worry about it going bad, and it's already cut up) but you can definitely use fresh okra. Before frying the okra make sure to rinse the okra. I usually wash my okra and other vegetables in cool water with a couple tablespoons of apple cider vinegar
Now that I've given you the scoop, why not give this recipe a try for yourself. Be sure to watch my video tutorial, and leave me a comment down below.
PS. Have some dipping sauce, and hot sauce on hand, and make sure you make plenty of fried okra for everyone. This okra will go fast!
Here is the recipe…
Southern Fried Okra
This traditional southern comfort food makes a great side dish or a simple snack. Try this easy recipe for this delicious southern treat!
Ingredients
2

lbs

Okra

cut into 1/2 inch pieces

1/8

cup

buttermilk

1

tsp

seasoning salt

1/2

tsp

ground black pepper

3

tbsp

all purpose flour

1/2

cup

cornmeal

2

cups

vegetable oil to fry with
Instructions
Drizzle buttermilk over okra.

Season okra with seasoning salt and black pepper.

Mix with hands to thoroughly coat okra.

Sprinkle all-purpose flour over okra, mix with hands to evenly coat.

Mix in yellow (or white) cornmeal.

Make sure okra aren't sticking together.

Heat oil in a deep fryer.

Carefully drop okra into the deep fryer.

Fry for approximately 2 to 3 minutes, or until okra are golden brown.

Remove okra from the deep fryer with a slotted spoon.

Place okra on a paper towel-lined plate to absorb the excess oil.

Allow to cool.

Add salt to taste.

Enjoy!
Video
Video directions