How to make an authentic southern Sweet Potato Cobbler just like Grandma used to make!
Hey Ya'll! I've been getting a ton of request for a true southern sweet potato cobbler for quite some time now. You know – the kind with a homemade buttery crust, and lots of sweet potatoes smothered in a candied cobbler filling. For many of us, sweet potato cobbler is/was that one dessert that your grandma, mom, or favorite aunt used to make every holiday. Well in this post I'm going to show you how to make your very own homemade sweet potato cobbler!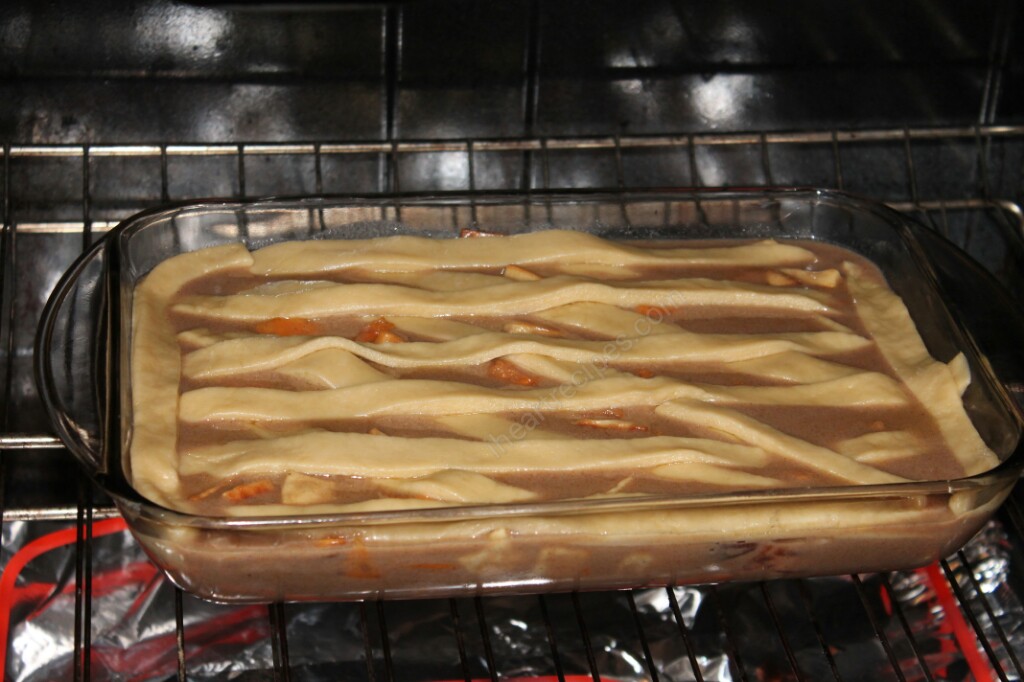 First things first. A true southern sweet potato cobbler starts off with a homemade crust! I know, I know. Some of you were hoping that I'd say " go ahead and buy you some store bought crust"… Nah – not this time around! I seriously doubt that your grandma or mother used a store bought crust, for her sweet potato cobbler- so we won't use it either ( I know a few of you are going to ignore this, and go buy the store bought crust anyway! LMAO!)
Making the crust for your sweet potato cobbler is really easy to do. You can use a stand mixer, a hand mixer with dough hooks, or you can do it by hand.
Again, I strongly suggest making your own crust for this cobbler, because you want it as close to grandma's as possible. If you really want a nice flaky & buttery crust. You gotta make it! Remember, homemade is the best boo!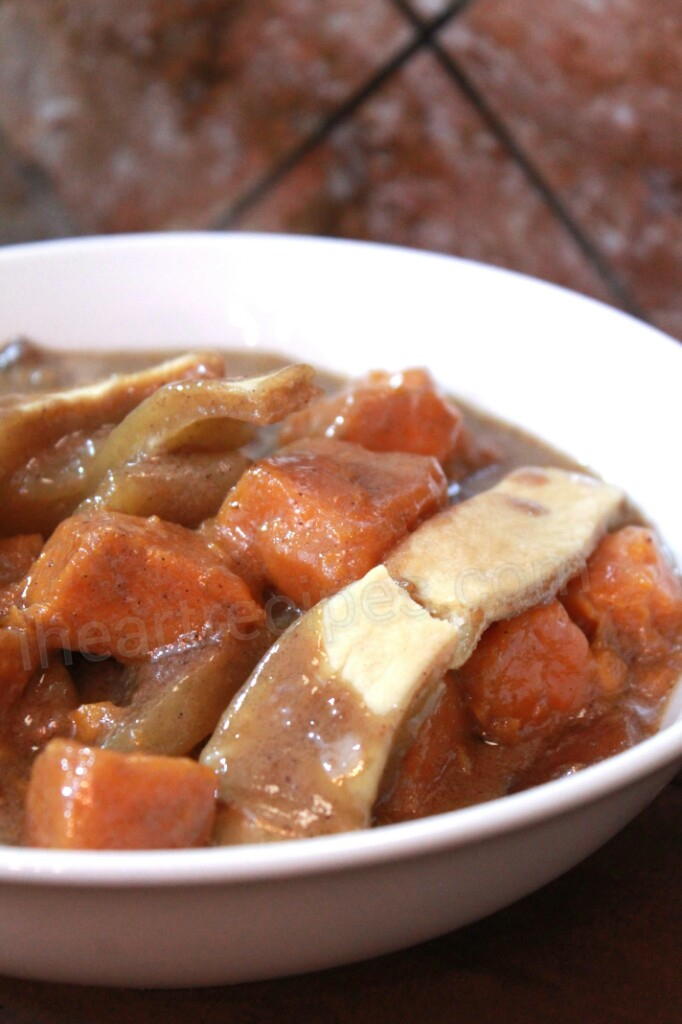 Now as far as sweet potatoes, I use garnet yams. Garnet Yams are sweet potatoes that have a reddish orange flesh. They are nice and sweet, and they look & taste amazing!
I start off by cleaning, and peeling the sweet potatoes, then I cut the yams into small squares. The sweet potatoes are then boiled until tender, then I drain the sweet potatoes. However I do reserve a couple cups of the water for later use! The sweets are then spiced up with cinnamon, nutmeg, and more.
To thicken my cobbler filling I use all purpose flour. If you've been following me for a while you know that I do this with most of my cobblers, and they always come out amazing. If you find that the cobbler filling is a little thinner than you'd like, feel free to add more flour!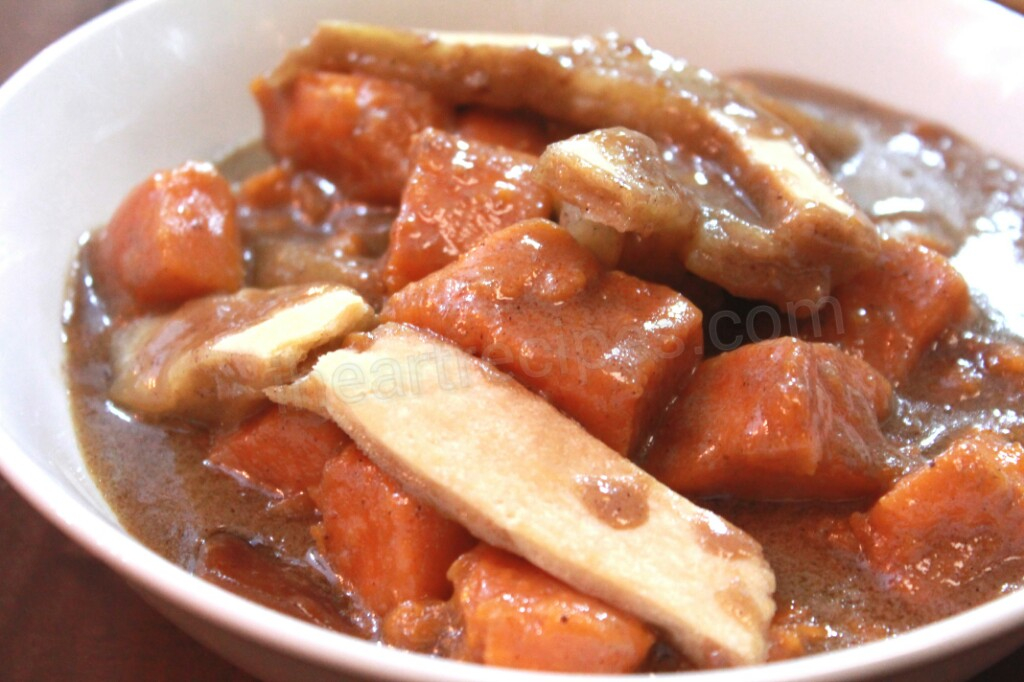 Before I get straight to the video & directions for this homemade sweet potato cobbler I just want to tell you a few more things.
#1 : I did a lattice crust for this cobbler. You DON'T have to do this! You can leave the crust into whole.
#2 : I use bourbon vanilla extract in my cobbler. You can substitute it with regular vanilla extract if you choose. I love bourbon vanilla, and I think it tastes better, but  regular vanilla will work fine. Be sure to use real vanilla extract, skip out on the imitation stuff!
Watch the video tutorial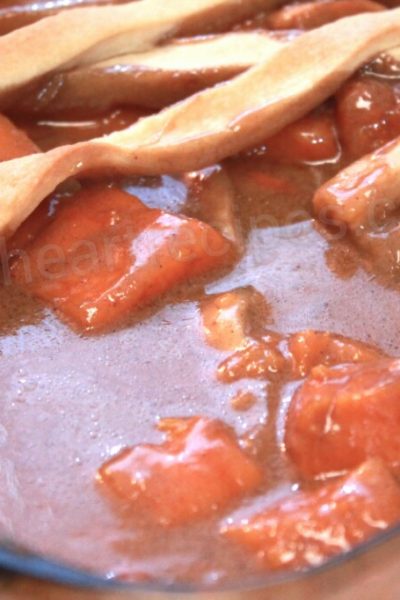 Sweet Potato Cobbler
This homemade from-scratch sweet potato cobbler has a buttery, flakey crust and sweet potatoes smothered in a rich sauce. It's the perfect southern side dish for the holidays!
Watch Video
Print Recipe
Pin Recipe
Ingredients
FILLING

2

lbs

sweet potatoes

I use garnet yams

1 1/2

cup

granulated sugar

1/2

cup

brown sugar

1

tsp

ground clove

2

tsp

ground cinnamon

1/2

tsp

ground nutmeg

12

tbsp

salted butter

1

tbsp

bourbon vanilla extract

3/4

cup

half & half

3/4

cup

all purpose flour

3

cups

water

reserved from yams

Crust

2

cups

all purpose flour

1/4

cup

granulated sugar

3/4

cup

butter flavored shortening

1

large egg

1/4

cup

of ice water
Instructions
Wash and clean the sweet potatoes, then peel them.

Cut the sweet potatoes into small squares, then toss them into a large pot.

Pour in enough water to cover the sweet potatoes ( probably about 6 cups)

Bring the water to a boil, and boil the sweet potatoes for about 10 minutes.

Once the sweet potatoes are done, reserve 3 cups of the water, then drain.

Add 3/4 cups of all purpose flour into the reserved water then mix until well incorporated.

In a large bowl, add in 12 tbsp of salted butter.

Pour the hot water/flour mixture over the butter, and stir until all the butter is melted.

Next toss in the both sugars, half & half cinnamon, clove, nutmeg, and vanilla into the mixing bowl.

Stir until everything is well combined.

Place the sweet potatoes back into the large pot, then pour in the liquid mixture.

Bring to a boil. The filling will thicken, but If need you can add more flour to thicken it to your preference.

Once the cobbler is thickened to your preference. remove from the heat, and let it cool down.

Combine the all purpose flour, sugar, butter flavored shortening, egg, and ice water.

Mix until it forms into dough.

Flatten the dough on a well flour surface, then divid into two.

With one half, cut the dough into small squares.

Place the small square on to a cookie sheet, and bake on 350 F until they brown.

With the other half of dough, you can cut it into strips OR leave it in whole.

Place the small squares(dumplings) into a 9x13 bake dish, then pour all of the cobbler filling into the dish.

Stir the ingredients, then top the cobbler off with the crust.

Bake in a preheated oven on 350 F, for 35 - 40 minutes.

Serve and enjoy!
Video
If you loved this recipe,
leave me a review below
. This helps future recipe makers and ensures continued high-quality recipes for years to come!
© 2023 I Heart Recipes