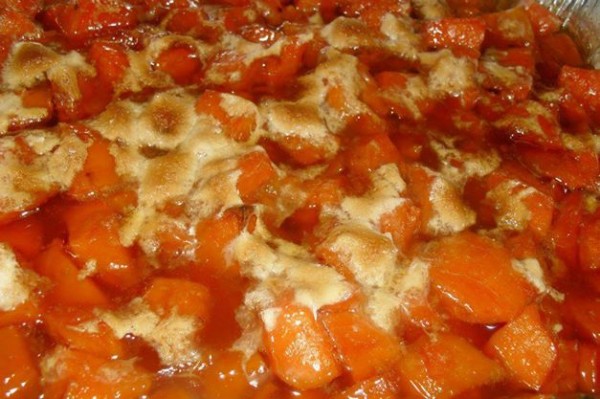 My BEST EVER Candied Yams… Sweet Tender Candied Yams made completely from scratch!
I honestly can't tell you how good these yams are, simply because there are no words to describe it! These are indeed the BEST CANDIED YAMS EVER!!! Forget what you heard, learned or witnessed in the past. If you ain't had these yams… Boo Boo, you haven't had yams yet. Forget about serving your family those canned yams this holiday season ( shame on you for evening thinking it…LOL) This is what you need in your life right now..
Now if these yams look familiar, it's because I shared this recipe on YouTube, almost two years ago! Yup, it's the same recipe, but I am going to give you the "written" recipe AND directions this time around.. Why am I sharing the same recipe I shared a few years back? Because this recipe does NOT need to be revised! It is just that BOMB ( yesssss I still say BOMB…. )
So here is the video, and the recipe!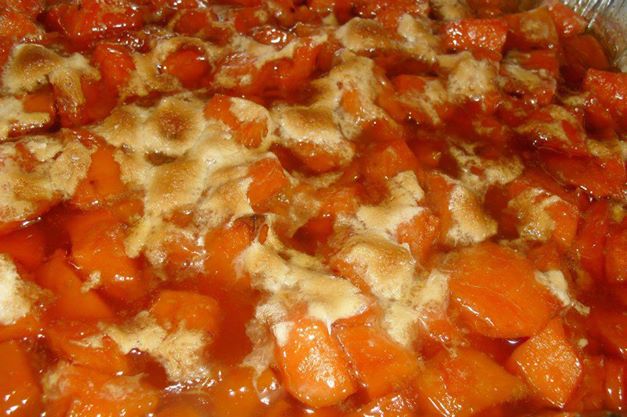 The Best EVER Candied Yams
Made completely from scratch, these are the BEST candied yams to serve at any holiday dinner! Sweet, tender yams with a simple syrup sauce topped with marshmallows. Sweet and savory!
Watch Video
Print Recipe
Pin Recipe
Ingredients
6

medium sized yams

peeled and sliced

1

stick

8 tbsp butter

3/4

dark brown sugar

3/4

granulated sugar

1

tbsp

cinnamon

1/2

tsp

ground ginger

1

tsp

ground nutmeg

1

tbsp

pure vanilla extract

1 1/2

cup

mini marshmallows

optional
Instructions
Place the peeled and cut yams into a large pot, and cover the yams with water.

Place the pot on the stove top, turn the heat to high, and let the yams boil for about 5 minutes. Then drain the yams, and set the to the side.

In a separate pot, add in 1 stick of butter, and begin to melt it over medium high heat. Once the butter is melted, reduce the heat to low, and add in the granulated sugar, and the brown sugar. Stir, and cook for 1 minute, then turn the heat off.

Sprinkle in the ground cinnamon, ground nutmeg, and ground ginger. Stir, and add in the vanilla extract.

Place the yams into a butter bake dish, and pour the candied mixture all over the yams.

Fold in the ingredients. Make sure the yams are well coated with the candied mixture!

Place the yams in the oven, Uncovered, on 375 F for 20 minutes.

Remove the yams from the oven, and add the marshmallows on top.

Place the yams back into the oven for 5-7 minutes

REMEMBER THE MARSHMALLOWS ARE OPTIONAL!

SERVE!!!!
Video
If you loved this recipe,
leave me a review below
. This helps future recipe makers and ensures continued high-quality recipes for years to come!
© 2023 I Heart Recipes