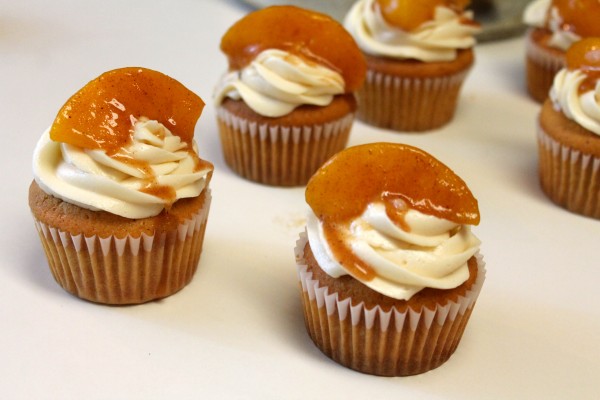 Peach Cobbler infused Cupcakes topped with vanilla buttercream and peach cobbler filling!
One of my most popular desserts recipe has to be my Grandma's Southern Peach Cobbler. I receive emails almost everyday about my peach cobbler!  Since so many of you love the cobbler, I've decided to share another peach cobbler recipe, but this time I've turned it into a cupcake!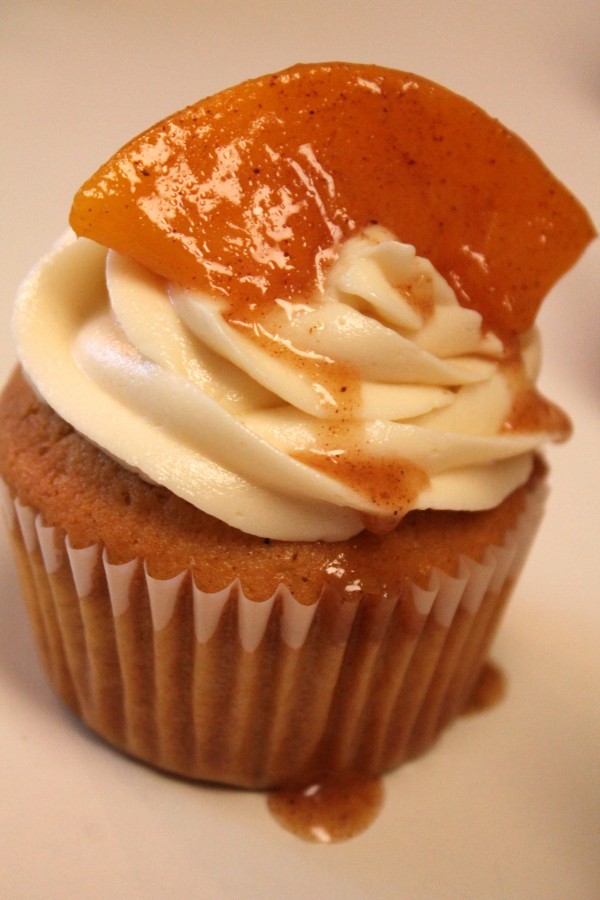 I know what you thinking… " A Peach Cobbler Cupcake?!".. YESSSSSSSSS! You have been served darling! I made these cupcakes completely from scratch, and they were a HIT!!!
I started off making a simple cupcake batter, which was very similar to my Banana Pudding Cupcakes. I then made a peach cobbler filling. I pureed half of the peach cobbler filling, and put it into my cupcake batter -Then I used the remaining batter to top of my cupcakes! If that wasn't enough for you, these cupcakes also are topped with a a homemade buttercream!
Honestly, these cupcakes are simply amazing. You have to try them. They will be perfect for any occasion, but is the perfect desserts for
Holiday parties
Southern Themed Parties
Barbecues
&  Bachelorette Parties
Let me show you how I made them
Ingredients
Cupcakes
3 cups cake flour

4 teaspoons of baking powder
1 tsp salt
1 cup softened butter, unsalted
2 cups sugar
2 tsp vanilla extract
3 large eggs
2/3 cup whole milk
1/2 cup sour cream
Peach Cobbler filling/topping
(3) 15 oz cans of peaches, in light syrup
1/2 cup sugar
3 tbsp of unsalted butter
2 tsp ground cinnamon
1/2 tsp ground nutmeg
1 tsp vanilla extract
3 tbsp cornstarch
Buttercream
2 sticks softened butter, unsalted
4 1/4 cups confectioners sugar, sifted
1 tbsp vanilla extract
Video Instructions