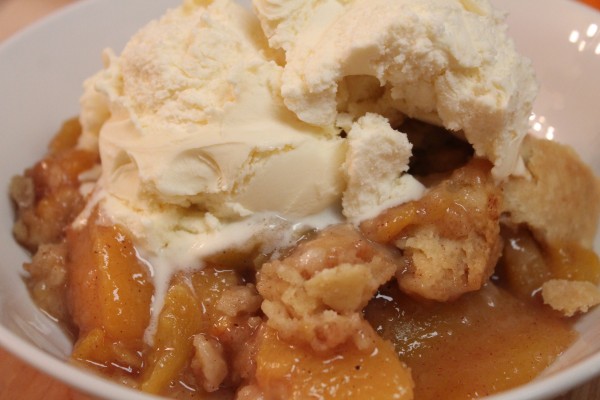 This has got to be the best peach cobbler EVER. It's full of juicy ripe peaches, that we flavor with cinnamon, nutmeg, and vanilla. We make a delicious homemade flaky butter crust . All from scratch!
When I was pregnant with my son, Giovanni, I had many cravings. My number one craving had to be peach cobbler. Not just any peach cobbler, it had to be made by one of my aunts. Why? Because because in my opinion NO ONE can bake a true peach cobbler like my aunts. My aunts follow my Grandmas recipe, and I kid you not- it is the BEST! So today, I am going to share Grandma's Southern Peach Cobbler recipe with you.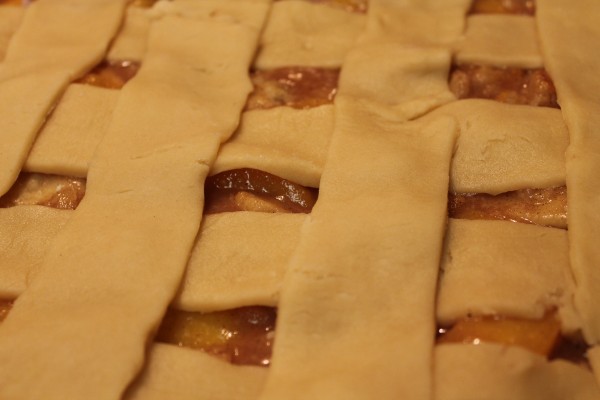 The secret to Grandma's southern peach cobbler is the crust. We will not be using any store bought crust. We're making our very own flaky buttery crust, that no store bought brand could compete with. The cobbler filling is going to amazing! It will be full of tender peaches. The juice from the cobbler will be lightly thickened without using cornstarch!
Watch the video below, and I will show exactly how I make my cobbler, crust and all! Also be sure to print out the recipe.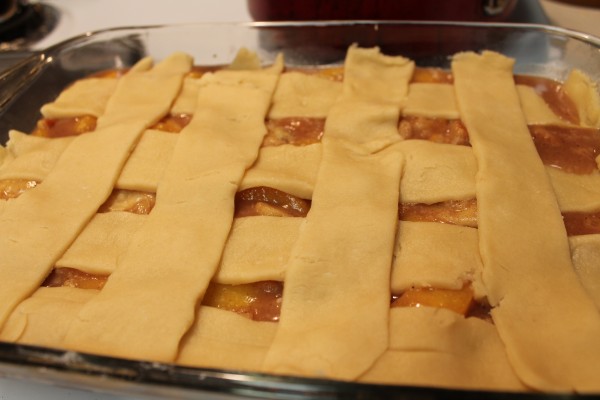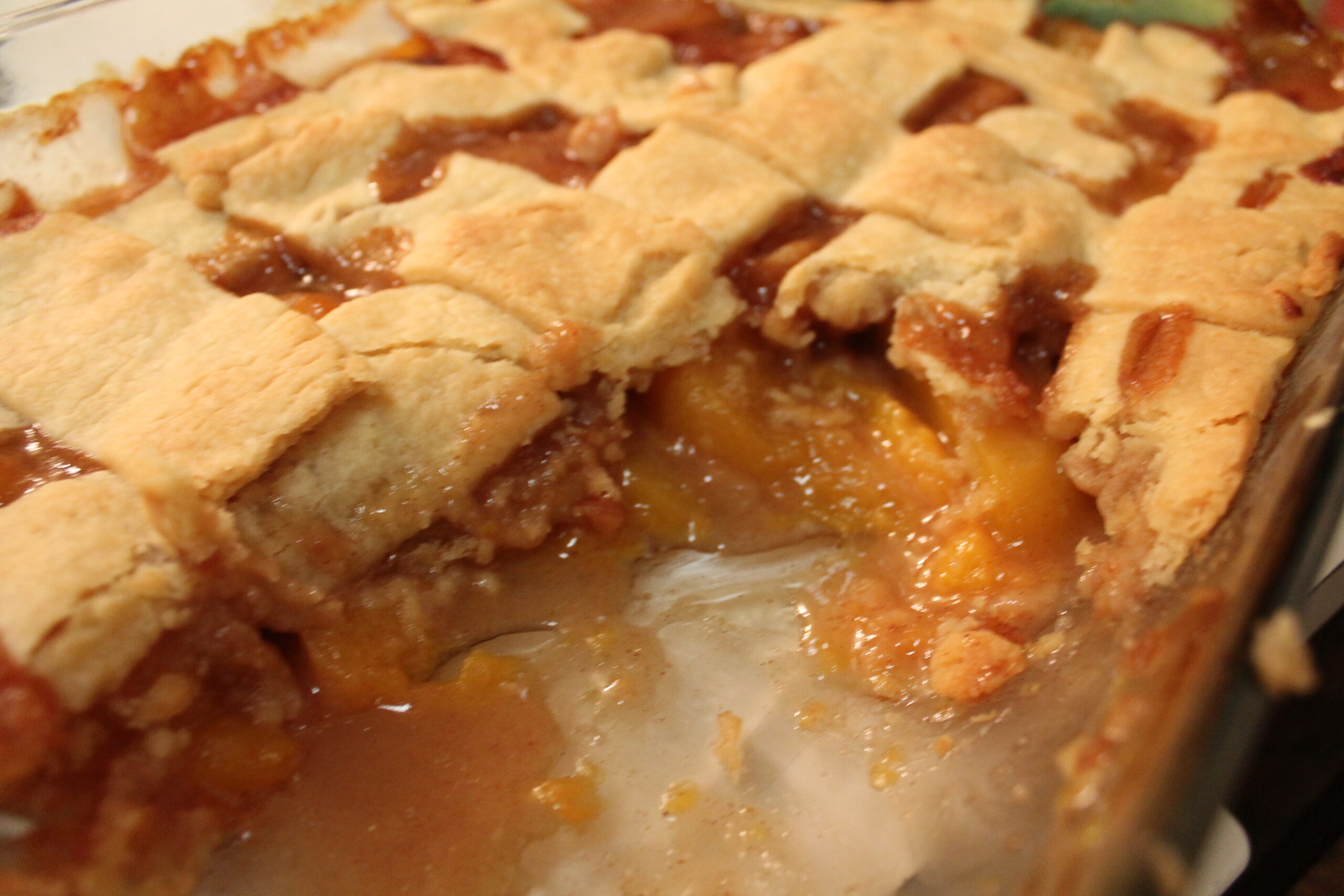 Grandma's Southern Peach Cobbler
Juicy, flavorful peaches seasoned with cinnamon, nutmeg, and vanilla. A classic dessert!
Watch Video
Print Recipe
Pin Recipe
Instructions
Add 2 cups of sifted all purpose flour into a mixing bowl, then add the shortening. Use a pastry cutter, or dough hooks to combine the ingredients.

Once the mixture resembles crumbs, add in the 1/3 cup of ice water.

Form a ball, then cover with plastic wrap, and refrigerate for 45 minutes.

Place the peaches in a large pot.

Add the water, sugar, cinnamon, and nutmeg, then turn the heat to medium high.

Once the peach mixture starts to bubble, add in the butter, and vanilla. Stir

With the remaining 1/2 cup of water, sprinkle in 3 tbsp of all purpose flour then mix.

Pour the water/flour mixture into the peach mixture. Stir, and reduce the heat to low.

Roll out the dough, the cut in half.

With one of the dough halves, roll out, and cut into inch squares then place on a cookie sheet.

Bake the square for 7 minutes on 375 F.

Pour the peach mixture into a 13 x 9 baking dish.

Remove the squares from the oven then toss them into the peach mixture and fold in.

With the last ball of dough, roll it out, and cut it into strips ( watch video)

Place the dough strips on top of the cobbler, lattice style then bake for 40 minutes on 375 F.

Let cool down, then serve with vanilla ice cream.
Video
If you loved this recipe,
leave me a review below
. This helps future recipe makers and ensures continued high-quality recipes for years to come!
© 2023 I Heart Recipes