How to make Peach Cobbler Moonshine.. I swear, this stuff is AMAZING!!!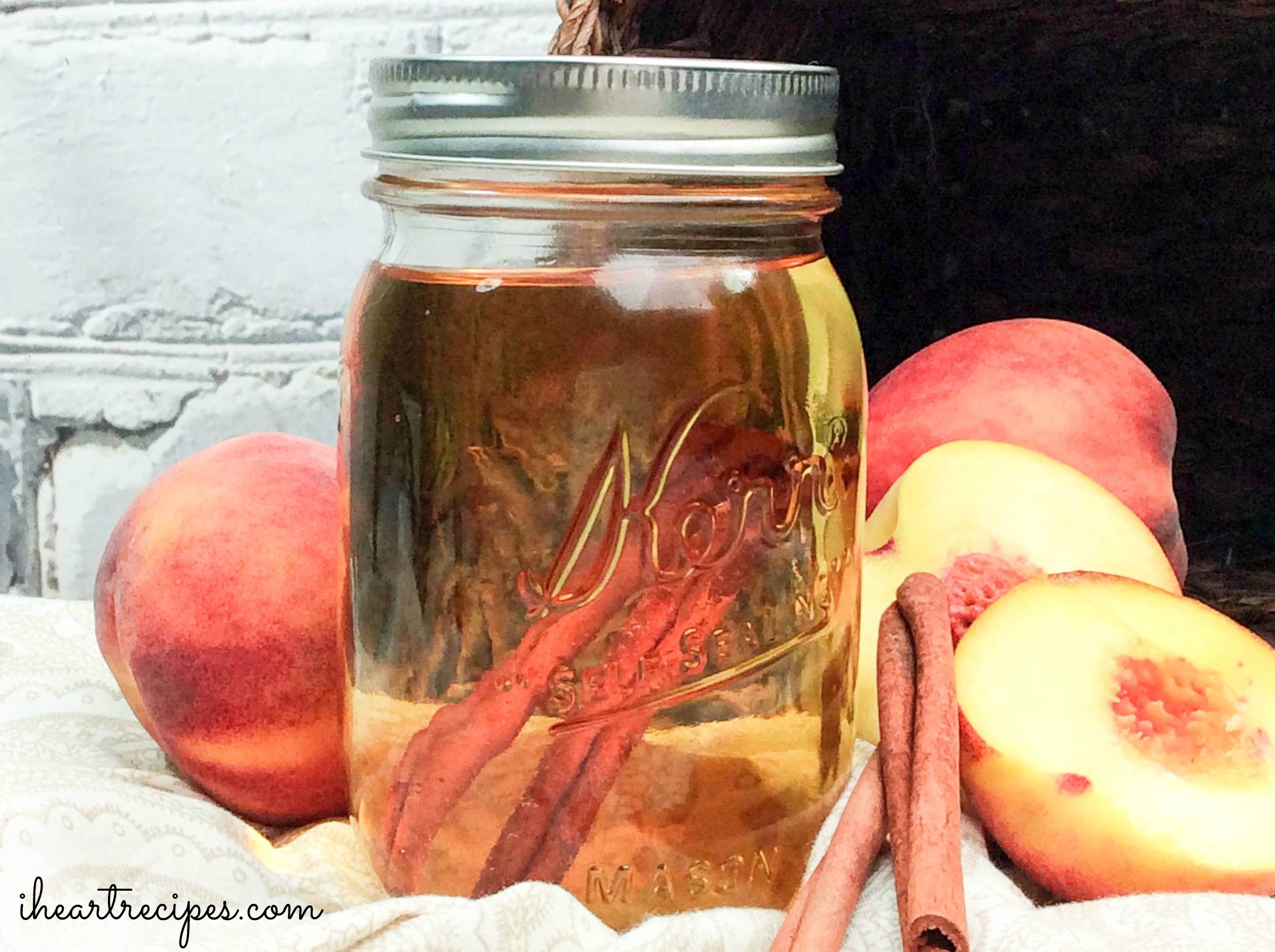 If you've been following me for a while now, you know I love Peach Cobbler. I have uploaded my Grandma's Southern Peach Cobbler, Ciroc Peach Cobbler, and even my infamous Soul Food Peach Cobbler recipe. You'd think I'd be peach cobbler'ed out by now, BUT I'm far from it!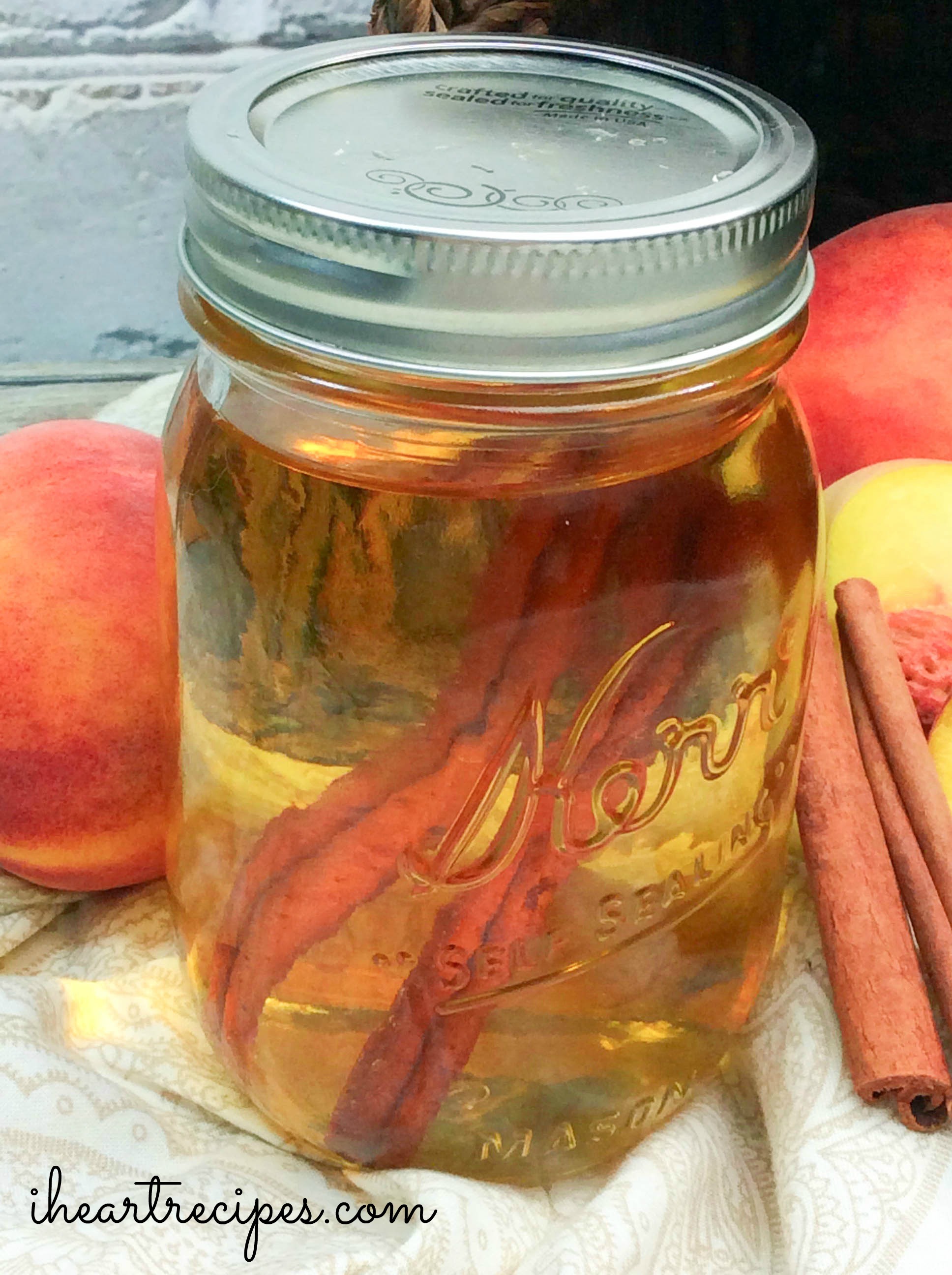 In this post I'm going t show you how to make homemade peach cobbler moonshine. Yup, you read right.. MOONSHINE!! This Beverage is only for the adults, and it has to be made A MONTH in advance. Therefore, if you plan on making this for a party, make sure you plan way ahead of time. Although this homemade moonshine, has to sit for a while before it's served, it's really easy to make.
Try making this Peach Cobbler Moonshine for yourself, and share the recipe with a friend or two!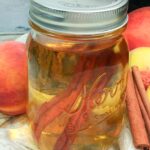 Peach Cobbler Moonshine
Homemade peach cobbler moonshine! So tasty and easy to make!
Ingredients
1

can sliced peaches in heavy syrup

1

cup

granulated sugar

1

cup

Peach juice

2

cinnamon sticks

2

cups

190 proof Everclear

1

cup

peach schnapps 750
Instructions
In a large pot, bring juice, peaches w/ syrup, sugar, and cinnamon sticks to a boil.

Reduce the heat to medium and let simmer for 45 minutes.

Remove from stove and set to the side.

Allow the mixture to cool to room temperature.

Once at room temperature, add the peach schnapps and Everclear.

Stir well.

Pour through a strainer layered with a cheesecloth to remove peaches and any pieces of the cinnamon sticks.

Divide the peaches and cinnamon sticks evenly between the jars.

Pour the moonshine into the mason jars.

Place lids on jars and allow to sit in a cool, dry place for

1 month before enjoying.

FINALLY..Serve & Enjoy!