Recently on Facebook, I asked my viewers to tell me what their favorite southern desserts were. I got  a lot of request for the most mentioned dessert was Red Velvet Cake, but one person mention a dessert that I haven't had , nor heard of in a long time…. Southern Hummingbird Cake!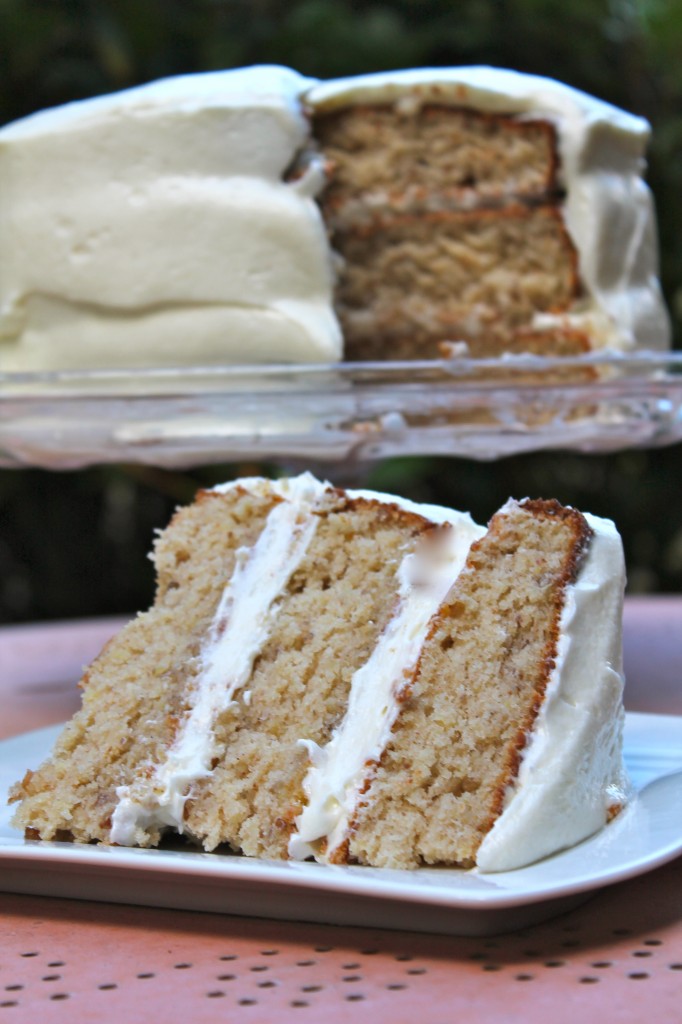 Hummingbird Cake is one of those southern desserts that everyone expects to be available during the holidays, and other special occasions.  This cake has been known to be  the cause of a riot, if there isn't enough to go around. So plan ahead of time, and make sure everyone gets their fix! ( this cake should feed 12 people… the keyword was SHOULD….. yall know some people are greedy!)
What is Southern Hummingbird Cake? 
If you never had a hummingbird cake, just imagine it being a super moist carrot cake, without carrots, but bananas instead. Not completely sold yet? How about this – Hummingbird cake is like a spiced banana cake. The cake not only has bananas, but it also has crushed pineapples and pecans ( some people use walnuts). The bananas in the cake not only work to flavor the cake, but it also makes the cake extremely moist, and fluffy. This cake is topped with a fluffy cream cheese frosting, and can be made as a sheet cake, layered cake, or even cupcakes!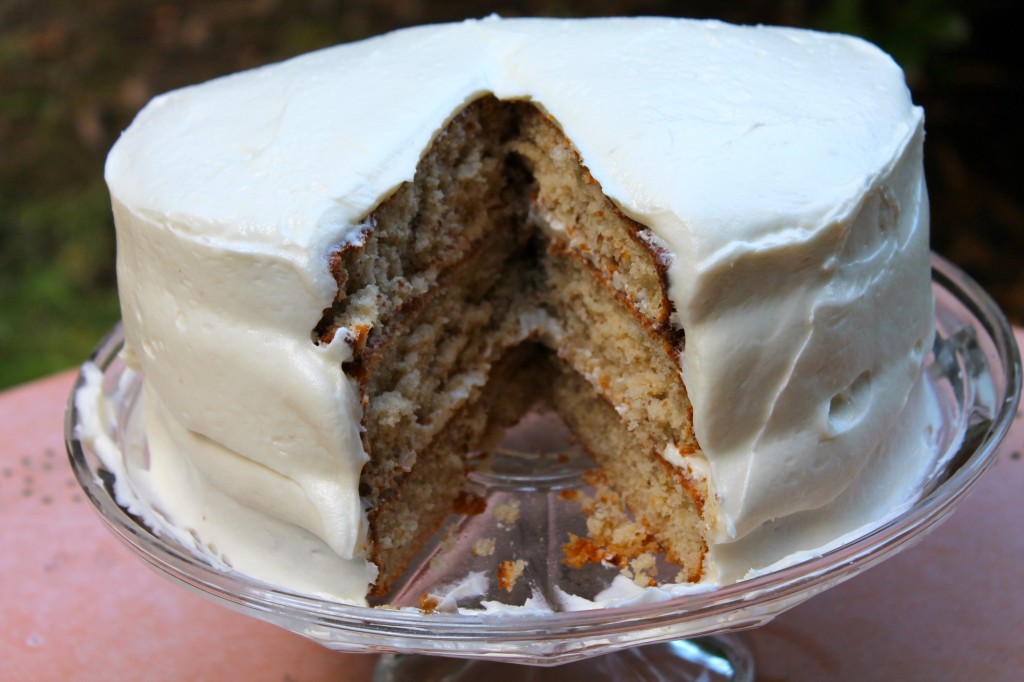 Tips for making an amazing Southern Hummingbird Cake
Make sure that the bananas that you use are super ripe. You can not achieve the same taste with regular "new" bananas. The aren't as sweet, and don't give the cake the rich signature flavor that it's known for.
Make sure you crush or grind up the pecan. Nothing is worse than biting into a piece of cake with a huge nut in it ….(';')……
Before you make this cake, make sure that all of the ingredients are at room temperature(eggs, buttermilk, butter..)!
Use the same Cream Cheese Frosting that I used for my Carrot Cake recipe, just double it – because we're making a three layer hummingbird cake
Be sure to not over mix the cake. Over mixing can make the cake a little dry (even though this cake is probably one of the most moist cakes that you will ever have!)
Take your time! Don't rush while making this cake. Let the cakes cool and sit before frosting.
If you don't like pecans, you can leave them out
 I don't recommend making any changes to this recipe. If you change the recipe, it's at your own risk booboo! ;-P
So no that we have the basics down, let get in the kitchen and bake ourselves a cake!

Southern Hummingbird Cake
Hummingbird cake is a southern staple around the holidays! A spiced cake with bananas and a sweet cream cheese frosting, this cake will be in hot demand at the holidays.
Ingredients
3

cups

self rising flour

3

cups

granulated sugar

1

tsp

salt

5

eggs

1

cup

buttermilk

1/2

cup

butter

1/2

cup

shortening

3

very ripe bananas

pureed

2/3

cup

crush pineapple

1/2

cup

finely chopped pecans

1

tbsp

ground cinnamon

1/2

tsp

ground nutmeg

2

tbsp

vanilla extract
Instructions
Make sure that all of the ingredients are at room temperature.

The first thing we need to do is, place our butter and shortening into a large mixing bowl and mix.

Now pour in the granulated sugar, into the mixing bowl and cream the ingredients together.

Add in the eggs, followed by the vanilla extract, then mix the ingredients until they are well combined.

Add in the banana puree, pecans, and the pineapple, then fold in.

In a separate bowl combine the sifted flour, salt, cinnamon, and nutmeg.

Now alternate adding the dry ingredients, and the buttermilk into the wet ingredients, while using a handheld mixture on medium speed.

You will need three 9 inch cake pans. Spray each pan with baking spray, then fill 2/3 of the way.

Bake each cake for 30 minutes on 350 F.

Remove the cakes from the oven and let them sit for 15 minutes, before removing them from the pan.

Next, remove the cakes from the pan and let the cakes cool completely on the cooling racks.

Double my recipe for the cream cheese frosting( check my carrot cake recipe)

Layer, and frost the cake (watch my video).

Let the cake stand for at least one hour before cutting into.

Enjoy!
Video