Homemade traditional pumpkin pie, that EVERYONE will like ( even the pumpkin pie haters)!

Every time I mention that I'm going to make a pumpkin pie I usually get a " Oh hells nahhhhh" from my family members & friends. They are not trying to hear it. They make it clear that they want a sweet potato pie…. and that's it! They complain, and some are even ready to throw down! No, seriously! LOL. I can't blame them, because once upon a time, I too was a pumpkin pie hater. I didn't like pumpkin pie. As a matter of fact I hated it! I remember one Thanksgiving my mom bought a pumpkin pie for desserts, and tried to pass it off as a sweet potato pie. We took a bite, and then we cried. We were so dang mad! I tasted like pure clove & nutmeg. It just was not our thang. After that, I was good on pumpkin pies…Until I came up with my very own recipes for pumpkin pie!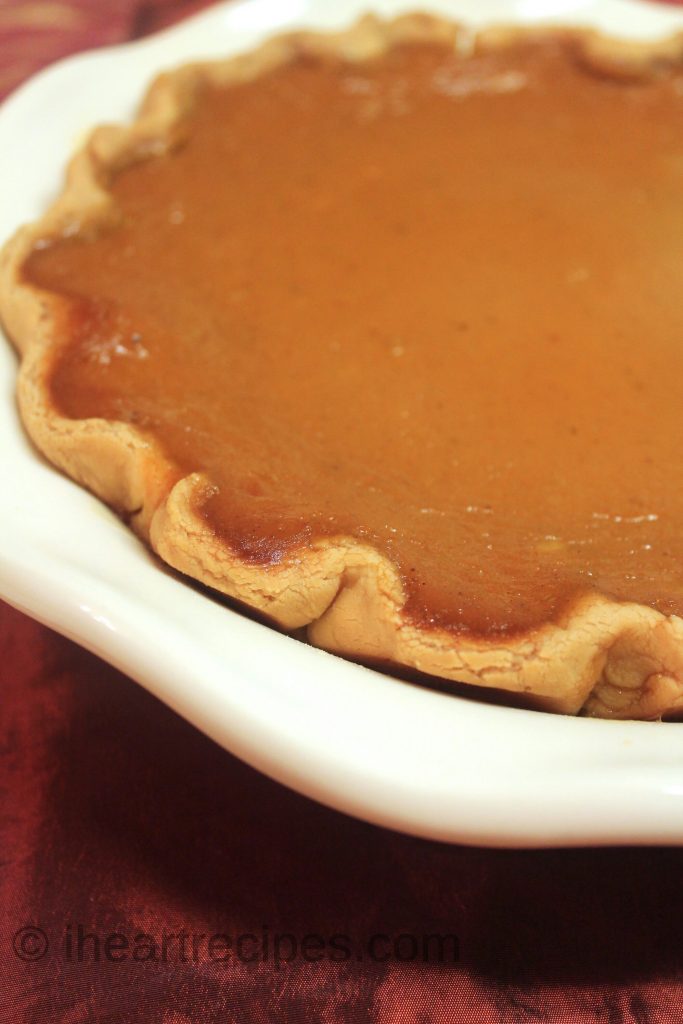 I actually have several pumpkin pie recipes, but my favorite one tastes just like a sweet potato pie!! I kid you not! This pumpkin pie tastes so much like a sweet potato pie, that I was able to fool, a few of my family and friends , into believing that it was a sweet potato pie!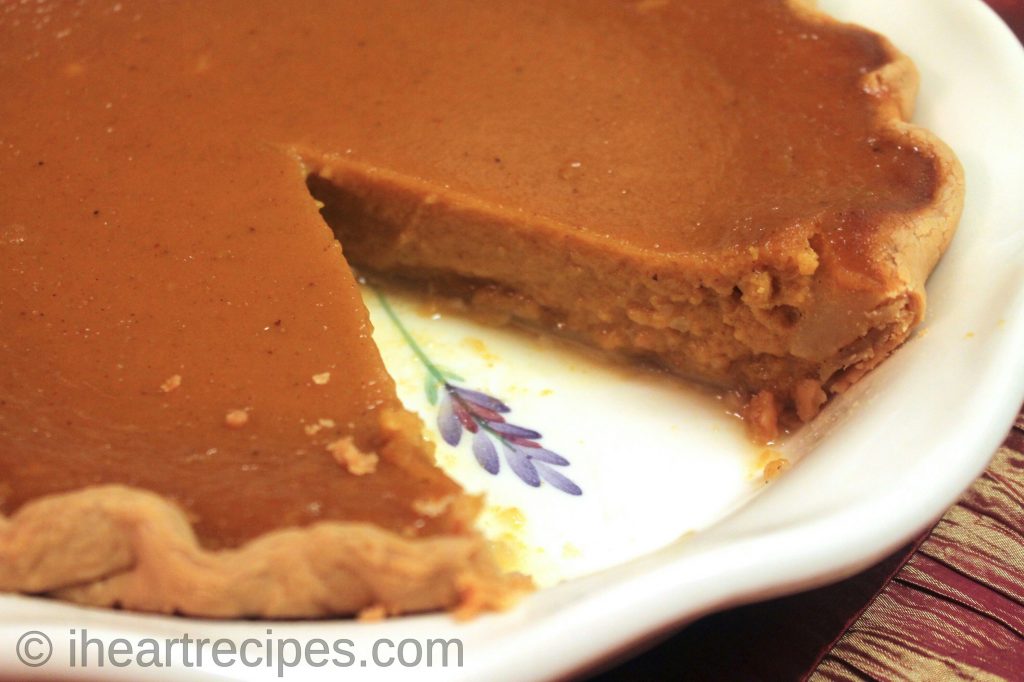 What's the trick? I don't use pumpkin spice! Some people happen to love pumpkin spice, I actually dislike it. Why? Because it has too much freaking clove & nutmeg. I prefer more cinnamon & less nutmeg, ginger, clove, and a dash of allspice. I also use a full TABLESPOON ( not a teaspoon) of pure vanilla extract, and a 2 teaspoons of lemon juice. The outcome? Freaking AH-MAZ-ING!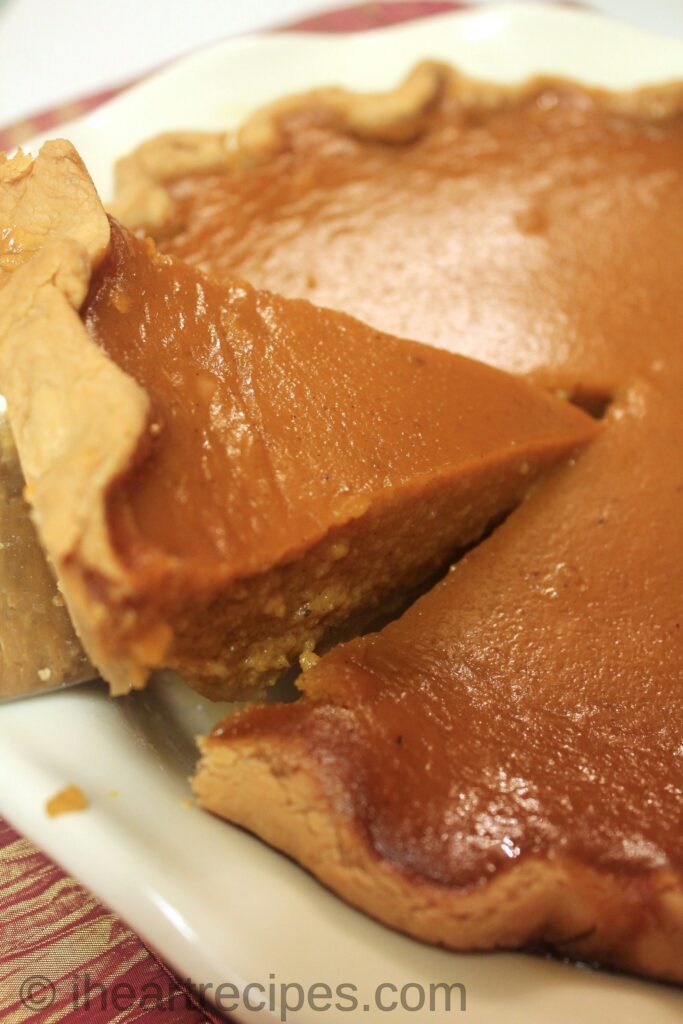 Seriously, this pie is better than a traditional pumpkin pie, but we'll just call it traditional for the heck of it…..
Check out my video tutorial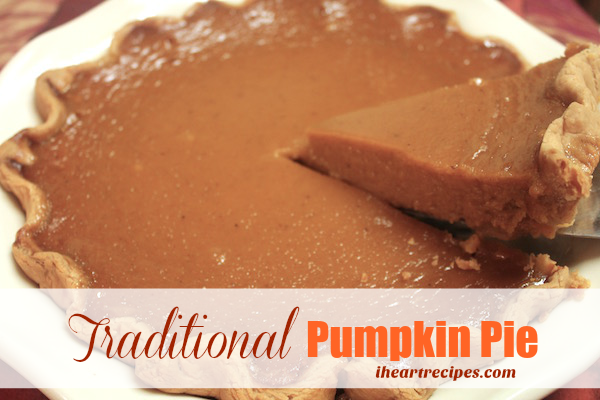 Traditional Pumpkin Pie
How to make a easy traditional pumpkin pie for the holidays!
Watch Video
Print Recipe
Pin Recipe
Instructions
Preheat the oven to 350 F.

Add the pumpkin puree into a large mixing bowl.

Sprinkle in the ground cinnamon, ground clove, ground nutmeg, ground allspice, granulated sugar, and brown sugar.

Add in the vanilla extract, and lemon juice, then mix everything until well combined.

Next start adding in the eggs, but only one at a time, and mix.

Pour in the evaporated milk, and mix.

Grab the pie shell, and fill it with the pie filling.

Bake the pie on 350 F, for 50 minutes.

Remove the pie from the oven, and let cool completely!

Serve & enjoy with whipped cream!
Video
If you loved this recipe,
leave me a review below
. This helps future recipe makers and ensures continued high-quality recipes for years to come!
© 2023 I Heart Recipes
Want more pie recipes? Check these out!