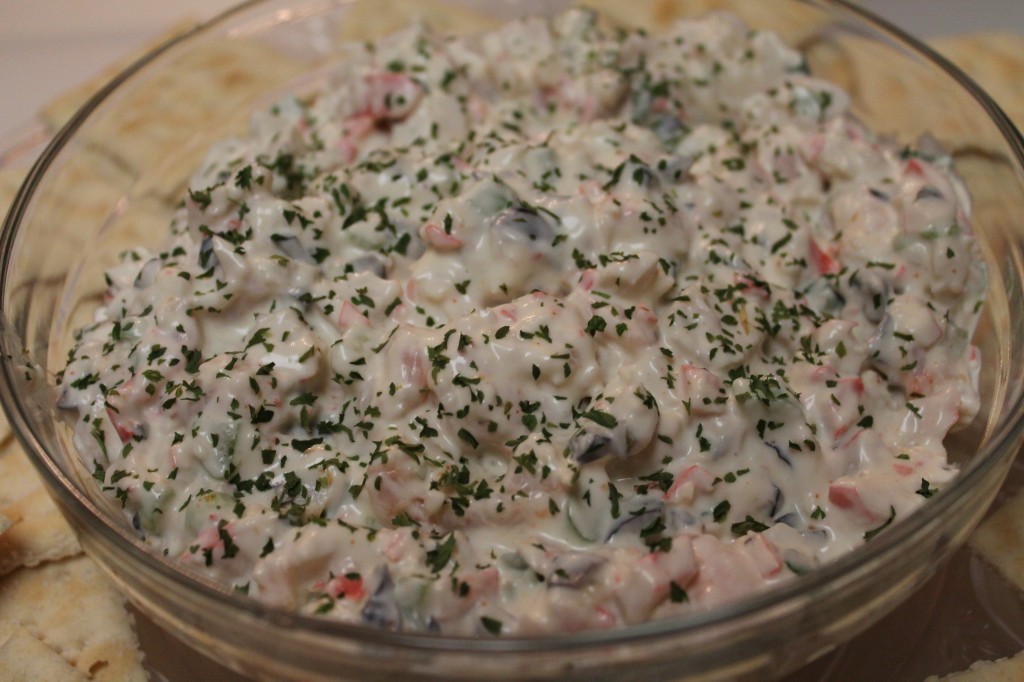 When I was a child, my mom used to buy seafood salad from the deli at our grocery store. I remember it being expensive, and definitely not something we could get every day (I guess that's why mom only bought it when we did our monthly grocery trip!) The seafood salad was always a treat that never lasted a day in our house. My mom would dish it out and serve it with crackers. It was just so creamy and full of shrimp, and chunks of imitation crab. One day we bought some from our usual deli, and to our surprise the changed the darn recipe! It was GROSS. The new recipe had some type of vinegar that was too blunt. It was also full of course black pepper.  We never understood why they would change such a great recipe, and replace it with YUCK.  Needless to say, we never bought any seafood salad from that store, or any store again, It just wasn't the same.
These days I like to make my own seafood salad. I make my salad without any over powering seasonings, and lots of imitation crab and shrimp meat. I also like to add crisp celery for a little crunch, and of course taste. This seafood salad recipe is as simple as ever, and it's also budget friendly. I like serving this salad at parties along with vegetable sticks, cheese, and crackers!
You can also use this recipe along with 16 ounces of elbow macaroni or shells to make a seafood pasta salad! Give it a try.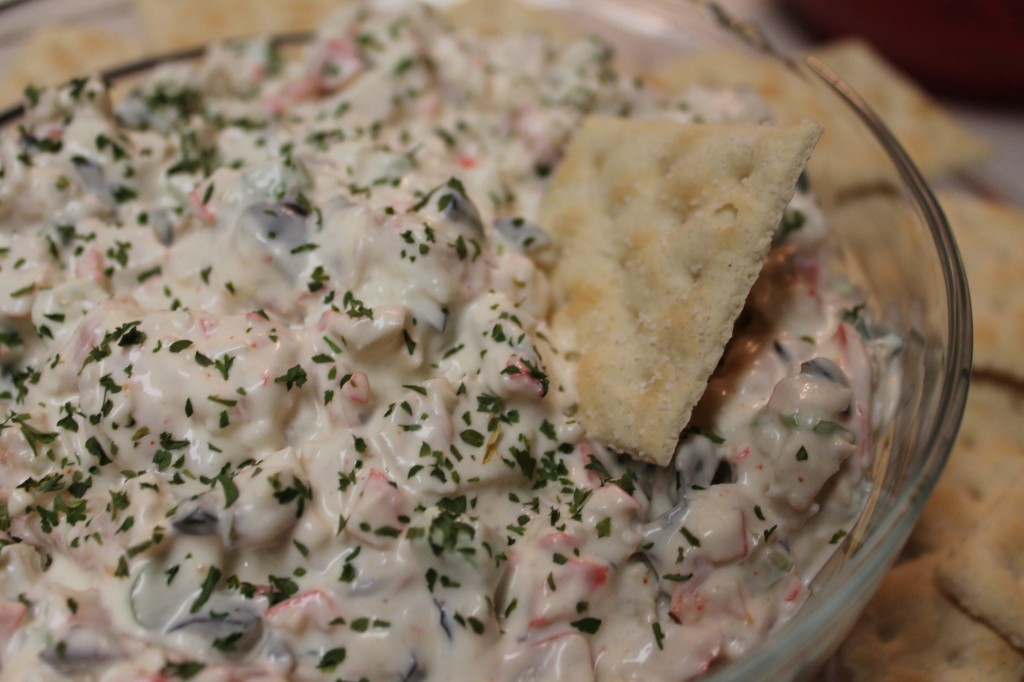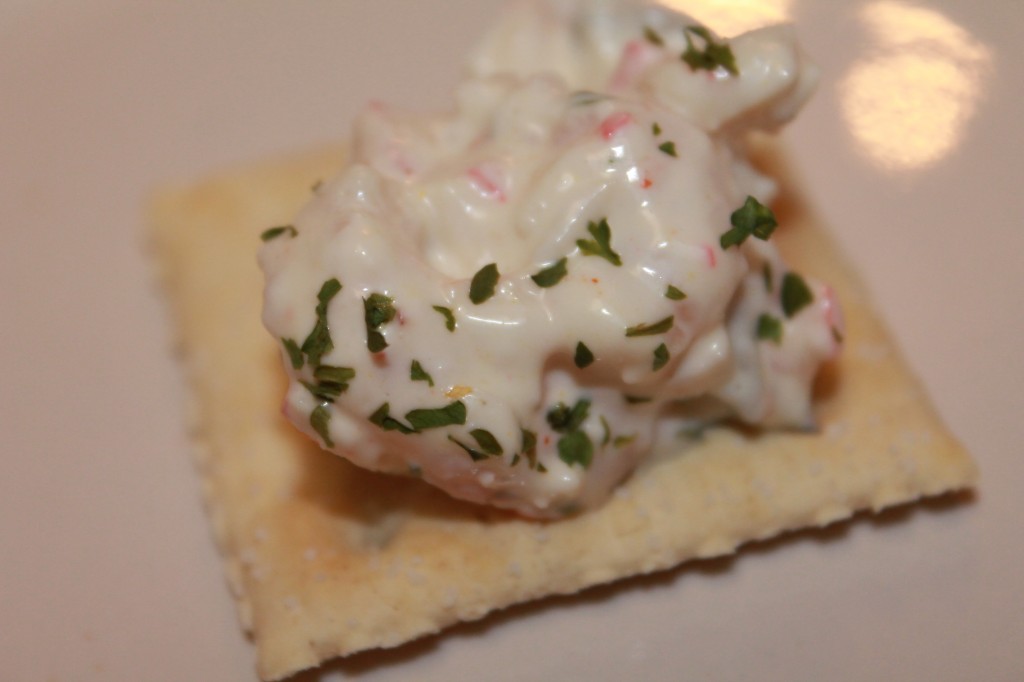 Creamy Seafood Salad
This homemade seafood salad is better than what you'll find in the grocery store. Serve with crackers for a perfect snack.
Ingredients
1

lb

imitation crab flakes

1/2

lb

cooked shrimp meat

1/4

cup

black olives

diced

1/2

cup

celery

diced

1/4

cup

green onions

1

cup

mayonnaise

1

tbsp

yellow mustard

1/2

cup

sour cream

1

tsp

cajun seasoning

1

tsp

garlic powder
Instructions
Place all of the ingredients in a large mixing bowl.

Fold and stir in the ingredients until everything is well incorporated.

Transfer the salad into a serving bowl.

Serve with Crackers, and/or vegetable wedges/sticks!
Video