Creamy Pasta Salad loaded with vegetables, ham and cheese.
Hi friends!  The weather is warming up and my hubby and I have already grilled a few times. I'm talking about ribs, brisket, and of course burgers! Whenever I grill, I always make sure to have a few fabulous side dishes on hand. One of my favorite cookout side dishes to make is Pasta Salad. In this post, I'm going to show you how to make a delicious Summer Pasta Salad.
Whenever I made summer pasta salad, it's almost to pretty to eat. The colors from the carrots, ham, peas, and other ingredients make the salad absolutely gorgeous. Not only is this salad a " looker", it taste amazing!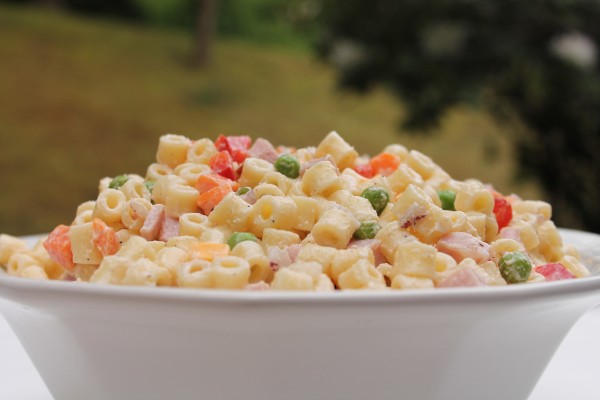 For my summer pasta salad, I use salad macaroni pasta. You can use a different pasta if you choose. Here are some suggestions
Penne
Elbow macaroni
Rotini
Tri colored pasta
Small pasta shells
When cooking the pasta, be sure to not over cook it, otherwise that will really mess up your pasta salad. Cook the pasta until it is al dente.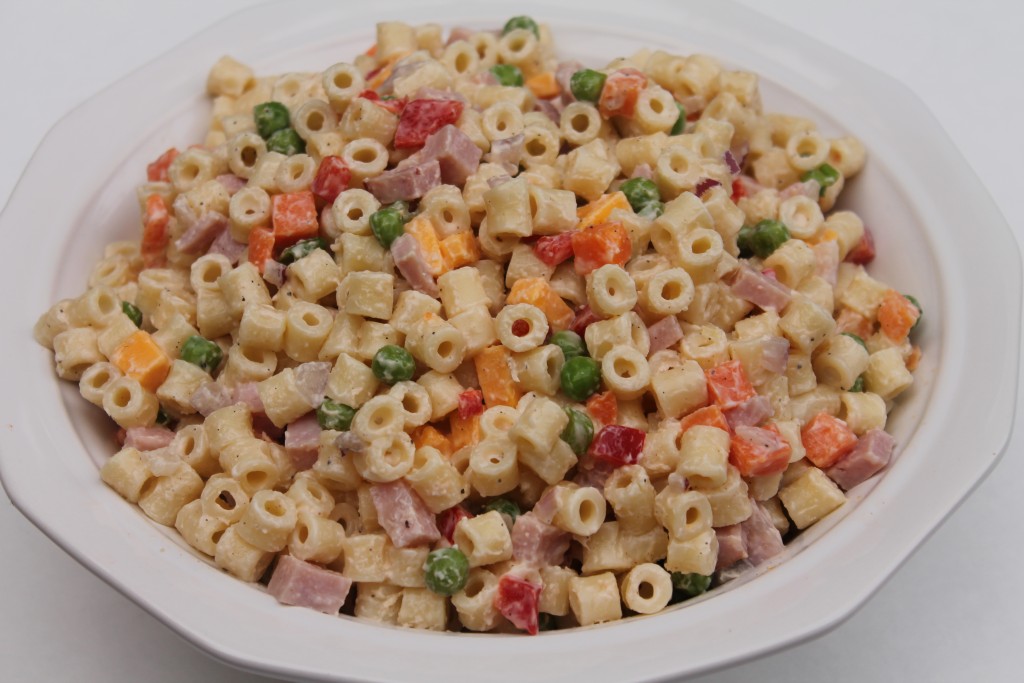 I made a really simple dressing for my pasta salad. The dressing I make includes Miracle Whip. I like using Miracle Whip, because it's really smooth creamy, and on the sweeter side. If you're not a fan of Miracle Whip, you can use your favorite mayonnaise.
Let me show you how I made my Summer Pasta Salad
Get the recipe here
Summer Pasta Salad
This fresh, colorful summer pasta salad is as pretty as it is delicious! Try this pasta salad recipe for your next family get-together.
Ingredients
4

cups

cooked macaroni pasta

1

& 2/3 cup of Miracle Whip

1/4

cup

milk

1/2

cup

cubed or diced cooked ham

1/4

cup

peas

1/4

cup

diced carrots

1/4

cup

diced red onion

1/4

cup

diced sweet peppers

1/2

cup

cubed cheddar cheese

1

tsp

salt

1/2

tsp

ground black pepper

*1/4 cup chopped green onions

optional... for garnishing
Instructions
Make sure that you cook the pasta until it is nice and al dente. Be sure to not over cook the pasta.

In a large mixing bowl, add in the Miracle Whip, and milk. Mix until it's nice and creamy.

Next, toss in the pasta ( make sure that the pasta is cold before adding it in!).

Stir in the pasta, and make sure that it is nicely coated with the dressing.

Next add in the peas, onions, carrots, sweet peppers, ham, and cheddar cheese.

Sprinkle in the salt and pepper, then fold all of the ingredients in.

Cover the pasta salad, and place it in the refrigerator until it is nice and cold.

*Garnish with green onions, and serve!
Video