A Classic Recipe for Creamy Macaroni Salad!
The creamiest and tastiest Macaroni Salad that you will ever have!
I recently asked everyone for recipe request via twitter. The first person that answered (MJ) asked for pasta salad recipes. I love pasta salads, and since it is pretty warm outside (barbecue season! YAY!), I thought it would be a great time to start uploading a few pasta salads. The first pasta salad that came to mind was this Creamy Macaroni Salad. I mean, seriously, who doesn't like a nice homemade macaroni salad?! Besides potato salad, this is by far a must-have as a side dish at all of your upcoming cookouts!
This creamy macaroni salad is quite easy to make. The secret is in the creamy mixture, which is really just a few ingredients. The main ingredient for our creamy mix is mayonnaise. Be sure to use a nice creamy mayonnaise such as Best Foods/Hellmans or Dukes. Also do not use any fat free or low fat mayonnaise because they tend to be very stiff and have a funny after taste.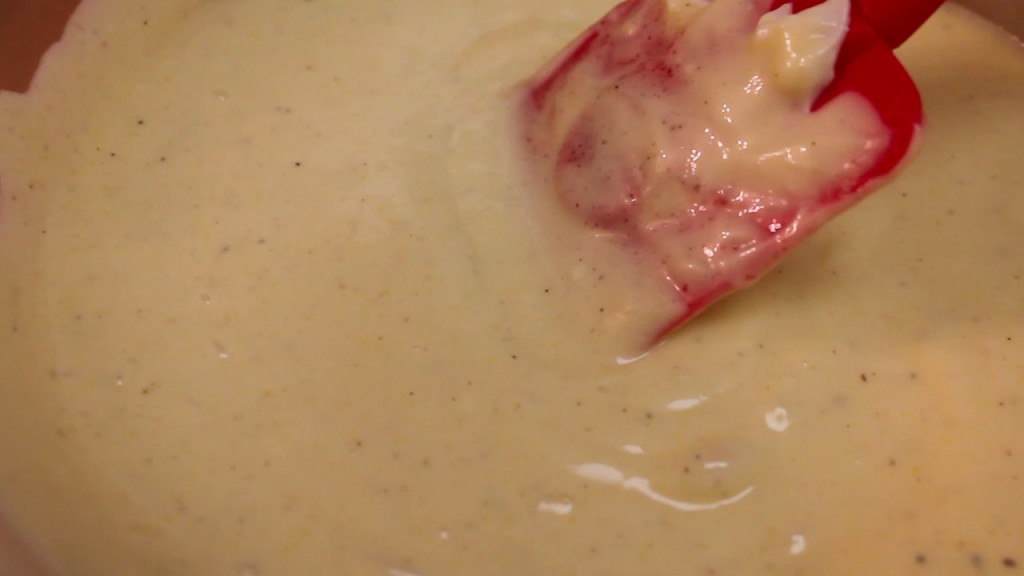 As far as the vegetables used in this macaroni salad, I find that less is better.
You don't need a bunch of overpowering vegetables. Stick with a few simple ingredients that complement each other. I used celery, green onion, orange sweet peppers and relish. These vegetables were just enough to add flavor and crunch. They also helped brighten up the salad with color.
A few tips for this creamy macaroni salad that I must share with you:
Serve immediately. If you refrigerate the salad, the pasta will absorb some of the moisture, and it may not be as creamy as you'd like. This will result in having to add more mayo.
Make sure that you let the pasta cool down before adding in the mayo mixture.
This pasta tastes better cold.
That's pretty much it. This creamy macaroni salad is extremely easy to make and delicious. Once you make this, I promise you that you will never want to buy that store bought stuff again!
Watch the video demonstration for my creamy macaroni salad below!

Let me know how you enjoyed this creamy macaroni salad recipe. Tag me on Facebook, Instagram, and Pinterest, subscribe to I Heart Recipes on YouTube, and check out my brand new cookbook, Super Soul Food with Cousin Rosie, loaded with many recipes you can't find anywhere else.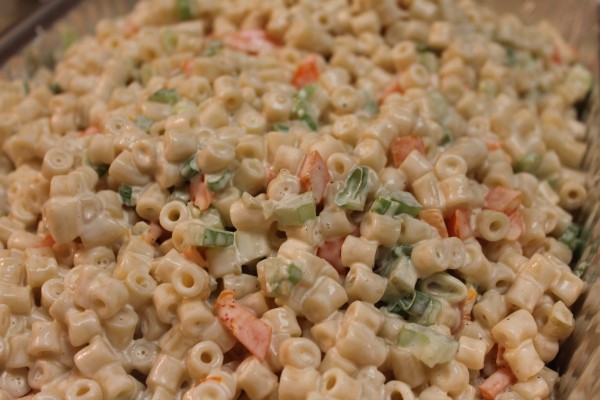 Creamy Macaroni Salad
This macaroni salad is the perfect summer salad. Super easy to make, creamy, and delicious!
Watch Video
Print Recipe
Pin Recipe
Instructions
Boil the pasta in lightly salted water, until it's al dente'.

Drain the pasta and let cool.

In a mixing bowl, add the mayonnaise, mustard, vinegar, sugar, salt, and pepper. Mix the ingredients until it's nice and creamy.

Add the pasta into the bowl along with the creamy mixture. Lightly fold in the ingredients.

Add in the vegetables, and fold in.

Transfer the macaroni salad into your serving dish, and sprinkle in the seasoning salt. Lightly fold in.

Serve!
Video
If you loved this recipe,
leave me a review below
. This helps future recipe makers and ensures continued high-quality recipes for years to come!
© 2023 I Heart Recipes
If you enjoyed this creamy macaroni salad, check out these recipes!
DILL PICKLE & RANCH PASTA SALAD