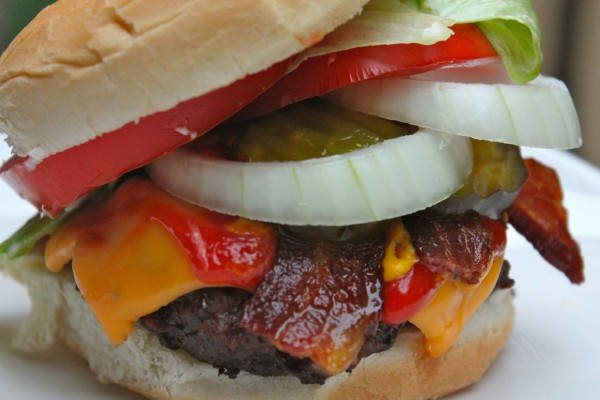 How I make my BBQ Bacon Cheeseburgers
Hey friends! I've been so busy these last few weeks! I've been sticking to many of my quick and easy recipes, but there is one recipe in particular that I NEVER get tired of- My BBQ Bacon Cheeseburgers! I'm not sure if I told you all before that I can have a burger almost every day, and I would never get tired of it. There is just something about a nice juicy homemade burger. It always hits the spot for me. In this post I'm going to show you how I make my homemade burgers.. I will make my burgers on my gas grill, but you can use the same recipe, and make them on your stovetop!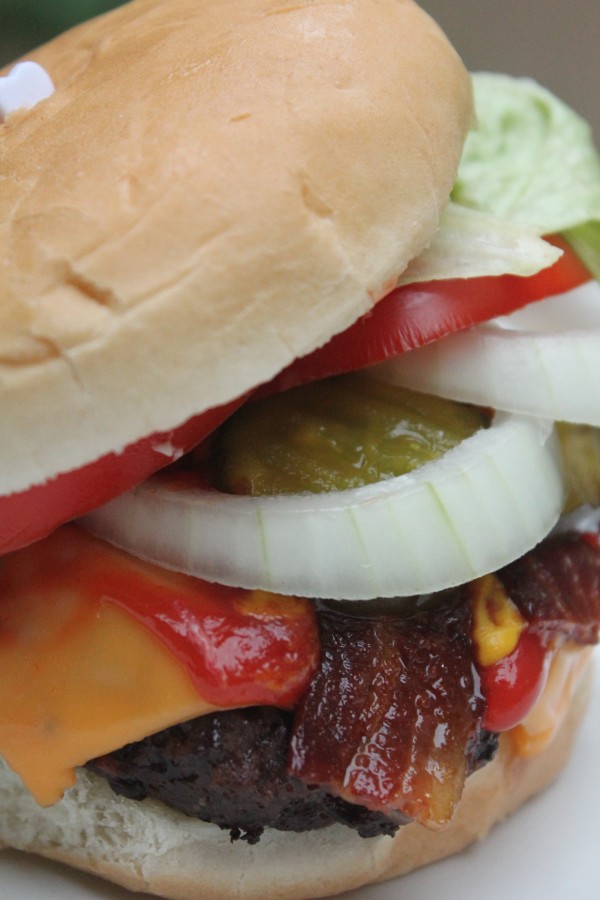 For my burgers I used ground chuck. In my opinion, ground chuck is better than regular ground beef. Whenever I use ground chuck, my burgers always come out nice, plump,and juicy. In the past, when I would use regular ground beef my burgers were still good- but not as good as they are when I use ground chuck. Ground chuck does cost a little more than regular ground beef, but in my opinion- It's worth it!
When it comes to seasoning the meat for my burgers, I like to keep it real simple. I like my burgers to be flavorful, but not overpowered with seasonings. Therefore I keep my seasonings to a minimum.
Here is the recipe
1 lb ground chuck
1/2 lb thick cut bacon ( I used pork bacon)
1 tbsp barbecue sauce
1 tsp salt
1/2 tsp ground black pepper
1 tbsp minced onions
Condiments that I used ( you can use as much as you want of the following)
Kraft Singles American Cheese
Onions. Sliced
Pickles
Ketchup
Iceberg Lettuce
Tomatoes
Yellow Mustard
Mayonnaise
Directions
Place the ground chuck into a large bowl, and add in the minced onions, salt, ground pepper, and barbecue sauce.
Use your hand to make sure that everything is well combined.
Form 4 patties out of the meat.
Preheat your pan to medium high/ or to about 375 F.
Place the patties into the pan, or on the grill.
Grill or fry each side for about 5 minutes.
Fry the bacon until it's nice and crisp.
Once all the burgers, are done- build them however you desire!
Here's the video tutorial