Best Southern Soul Food Macaroni and Cheese recipe. Requires NO Velveeta cheese, nor eggs!
There is something about homemade macaroni and cheese that makes me want a complete soul food meal. I'm talking about crispy fried chicken, tender collard greens with ham hocks, buttery cornbread, and super creamy cheesy mac and cheese. Yassss! Just the thought of it take me back to my childhood!
I remember it just like it was yesterday. My mom would wake up early every Sunday to get started on dinner. She'd turn on the radio,  play that good ol' r&b ( explains why I listen to r&b while I cook!), and go in! My mom would be in the kitchen all Sunday peeling potatoes for her southern potato salad, and cleaning fresh greens that she bought from the market.  I'd just observe everything, and patiently wait for her to ask me to sample something. My favorite thing to sample was macaroni and cheese! I'd always make up an excuse for why I needed two bites to " make sure" it was right… Yeah I was a greedy lil thang back then too! Especially when it came to mac and cheese!
Well some things never change. Even as an adult, I still love me some macaroni and cheese. If I had to pick my favorite recipe for macaroni and cheese, I probably couldn't because there are way too many to choose from. That's like asking me to choose between Morris Chestnut and Idris Elba.. Why can't I just like both of them?!! DON'T MAKE ME CHOOSE PEOPLE!! However, I can tell you that I prefer southern & soul food mac and cheese over the others.
Since I already have a southern baked macaroni and cheese recipe uploaded, I will share my soul food version. I actually shared a similar recipe many years ago. However, since then I've added more cheese, and changed the steps. Take a look!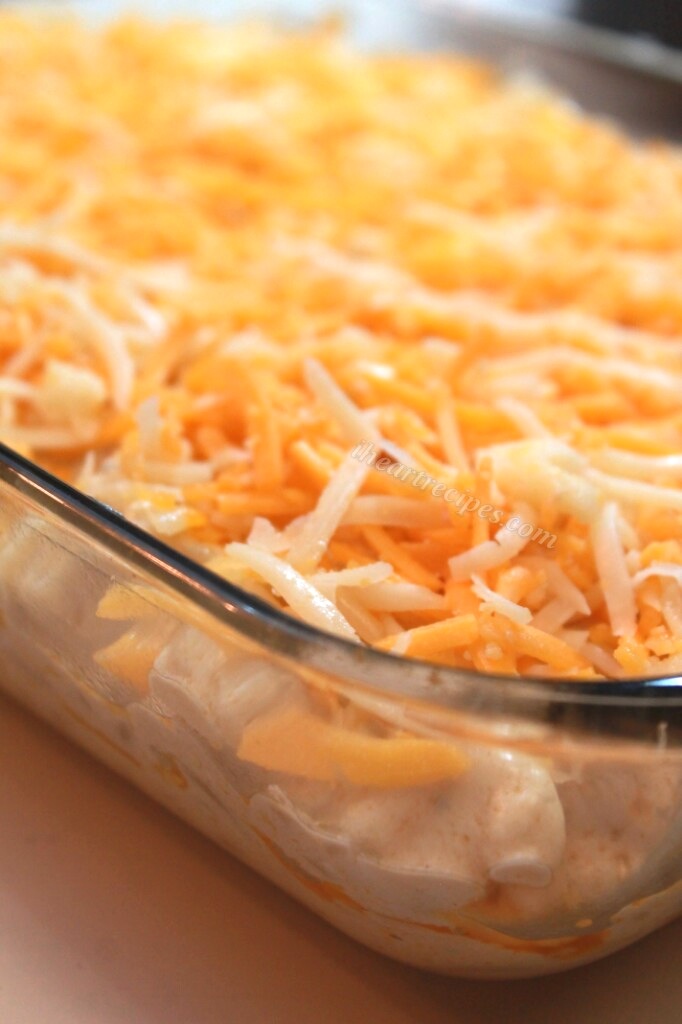 Now we all know I have a ton of macaroni and cheese recipes uploaded already, but I refer to this one as my soul food macaroni and cheese recipe for several reasons. Reason number one – this is the kind of baked macaroni and cheese you probably had growing up in a soul food household. It has cheese throughout it, and it is completely homemade! Reason number two – honey child I put my soul into this southern soul food macaroni and cheese!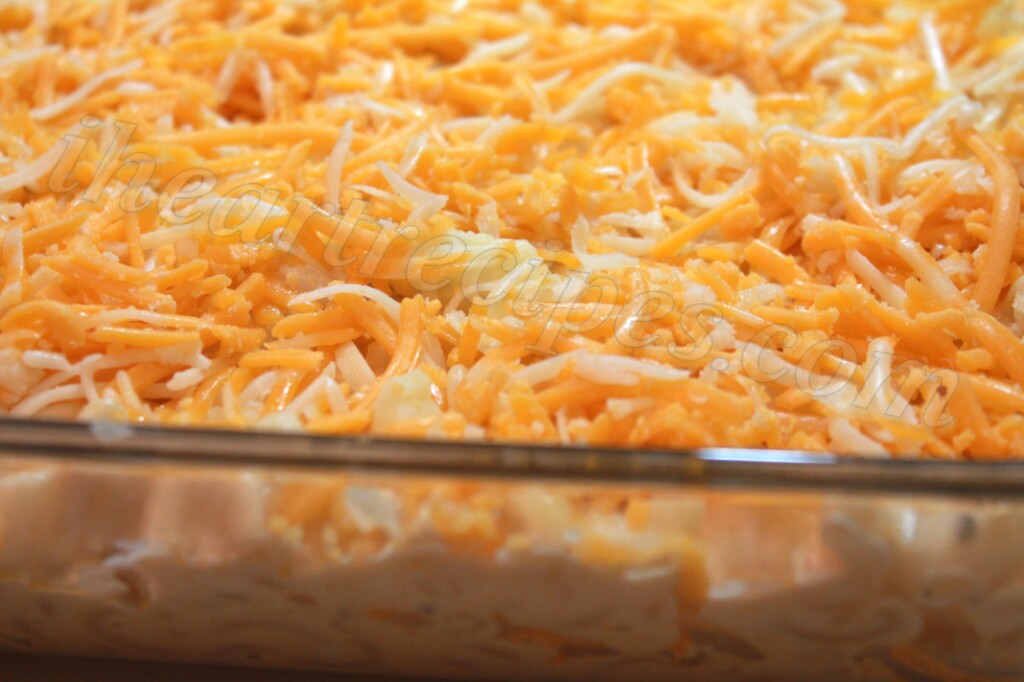 Unlike a lot of southern mac and cheese recipes, I do not use any eggs nor Velveeta in this one. Why No Velveeta? Because it is not needed! The cheese sauce that I make ( from scratch, might I add!) is creamy and cheesy enough. Forget about the myth that Velveeta HAS to be used in soul food mac & cheese. It's all lies I tell ya!! I'm not saying this because I dislike Velveeta ( because I've used it in other recipes!), I'm simply stating the truth.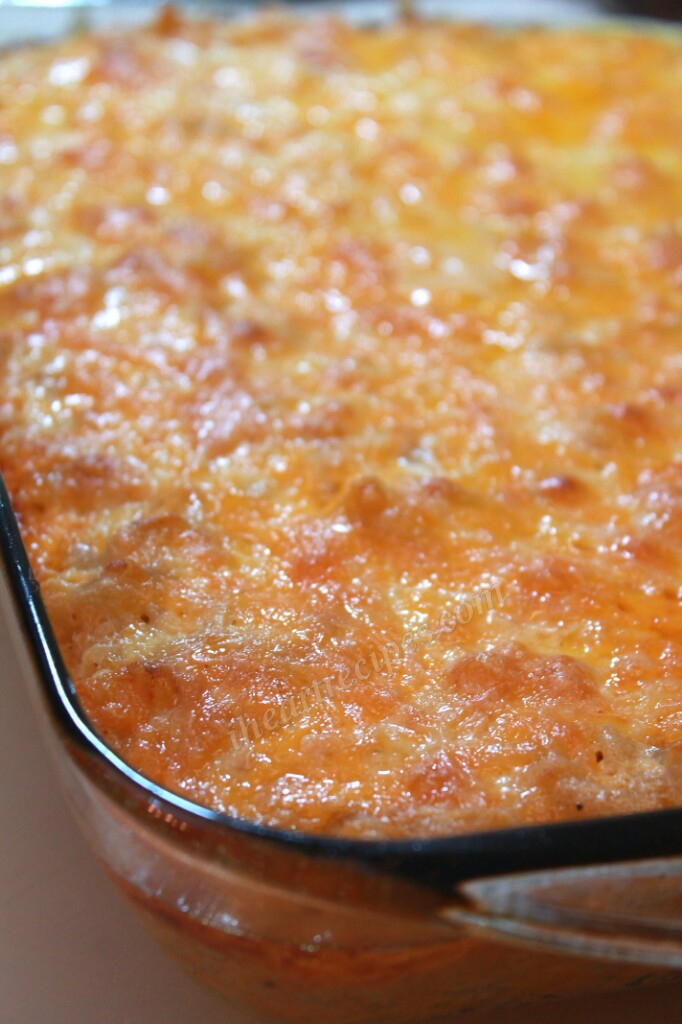 The homemade cheese sauce that I make for this macaroni and cheese is made from three different cheeses. I use Havarti, Gouda, and…..CREAM CHEESE! The cream cheese is what make this cheese sauce so freaking creamy. I tell you, it is amazing!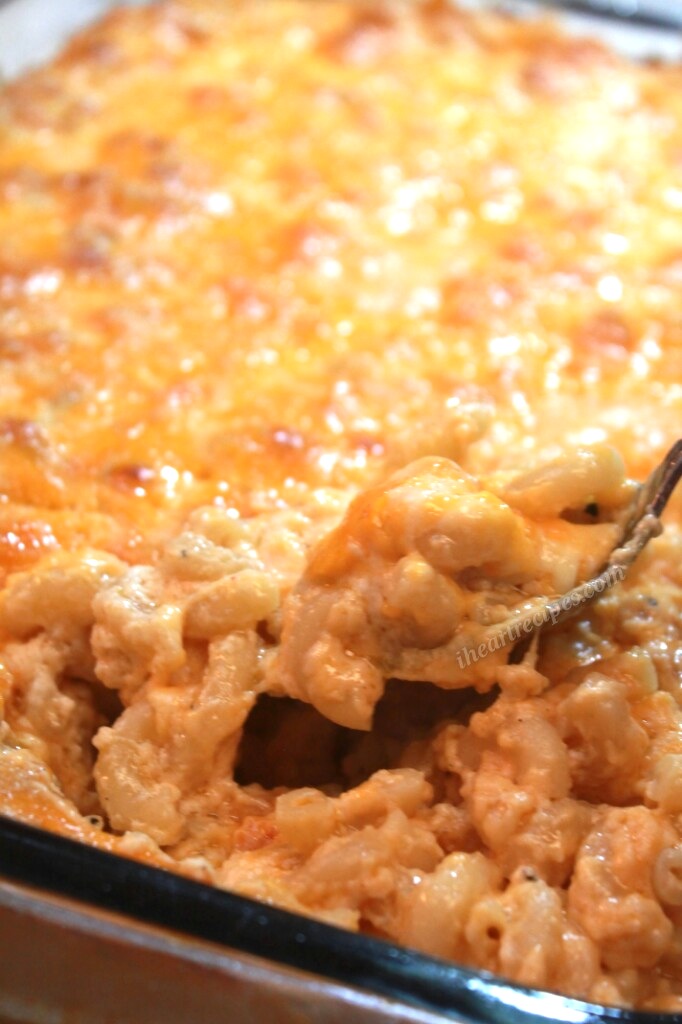 Now as far as pasta, I use plain ol' elbow macaroni pasta, nothing special. You can use any brand that you choose, just make sure that you don't overcook the pasta ( don't nobody want any mushy mac and cheese sweetie!).
Oh and before we get into the recipe, here is a tip: For best results buy the cheeses in block, instead of buying shredded cheese. I find that it melts better!
Watch my video tutorial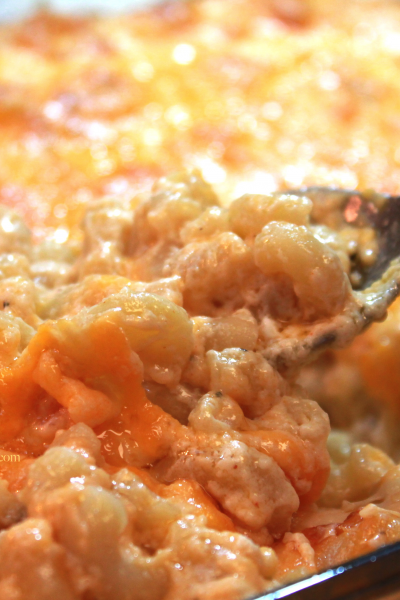 Soul Food Macaroni and Cheese Recipe
Soul Food Macaroni and Cheese made with 6 different cheese. No Velvetta no eggs required.
Watch Video
Print Recipe
Pin Recipe
Ingredients
1

lb

elbow macaroni pasta

uncooked

1

tsp

salt

to salt the water for the pasta

8

cups

water

1

cup

evaporated milk

1 1/2

cup

half & half

4

tbsp

unsalted butter

not margarine

2

tbsp

all purpose flour

4

oz

cream cheese

8

oz

gouda cheese

shredded or cubed

8

oz

creamy havarti cheese

shredded or cubed

8

oz

sharp cheddar cheese

shredded

4

oz

mozzarella cheese

shredded

4

oz

colby jack cheese

shredded

1

tsp

seasoning salt OR plain salt

1

tsp

onion powder

1

tsp

garlic powder

1/2

tsp

freshly cracked black pepper

1

tsp

smoked paprika
Instructions
Pour 8 cups of water into a pot, and sprinkle in 1 tsp of salt.

Bring the water to a boil, over high heat, then add in the elbow macaroni pasta.

Cook the pasta until it is al dente ( cooked but still firm), then drain the pasta and rise it under cool water.

Place a large sauce pan over medium heat, then toss in 4 tbsp of butter.

Melt the butter down completely, then sprinkle in 2 tbsp of flour.

Whisk the ingredients until they are well incorporated, then pour in the evaporated milk and half & half.

Whisk the ingredients, and continue to cook it over medium heat for about 3 minutes.

Reduce the heat to low, then add in the cream cheese, gouda, and havarti.

Stir the mixture until the cheese melts, and you have a nice creamy cheese sauce.

Sprinkle in the seasoning salt, pepper, paprika, onion powder, and garlic powder. Mix until well incorporated.

Toss the macaroni pasta into a large pot, and pour in the cheese sauce.

Stir everything until it is well combined, then pour half of the macaroni and cheese mixture into a 9 x 13 bake dish.

Sprinkle some of the sharp cheddar, mozzarella, and colby jack on top of the mac and cheese.

Next add the remaining macaroni and cheese into the bake dish, and top it off with the remaining cheese.

Bake the macaroni and cheese, in a preheated oven, on 350 F for 25-30 minutes.

Remove from the oven, and let sit for 5 to 10 minutes.

Serve and enjoy!
Video
If you loved this recipe,
leave me a review below
. This helps future recipe makers and ensures continued high-quality recipes for years to come!
© 2023 I Heart Recipes