How to cook turnip greens with smoked turkey, and turnips!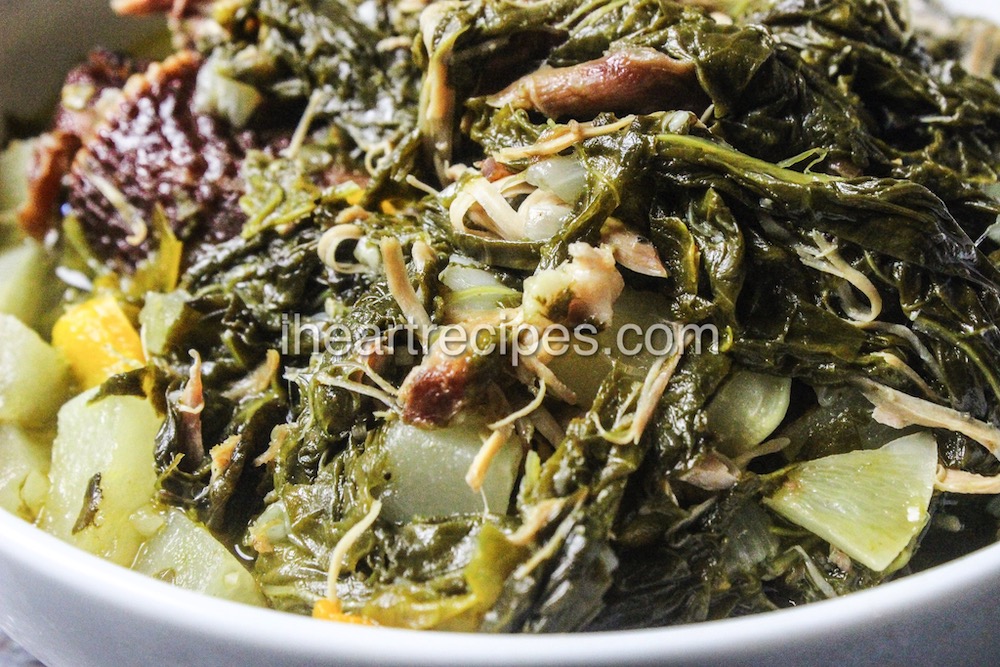 Hey y'all! It's time to make some greens, and no, I'm not talking about collard greens! I'm going to show you how to make my soul food turnip greens! I've been getting so many emails from my sweethearts asking how to make turnip greens, so it's time to tackle this recipe. Let's get to it!
Cooking turnip greens, is actually easy. It's time-consuming if anything. There are several steps. You first have to clean the greens, and clean them good because no one wants gritty greens!! Trust me, they don't! So wash those greens, or be the person that no one wants to cook at the next family function!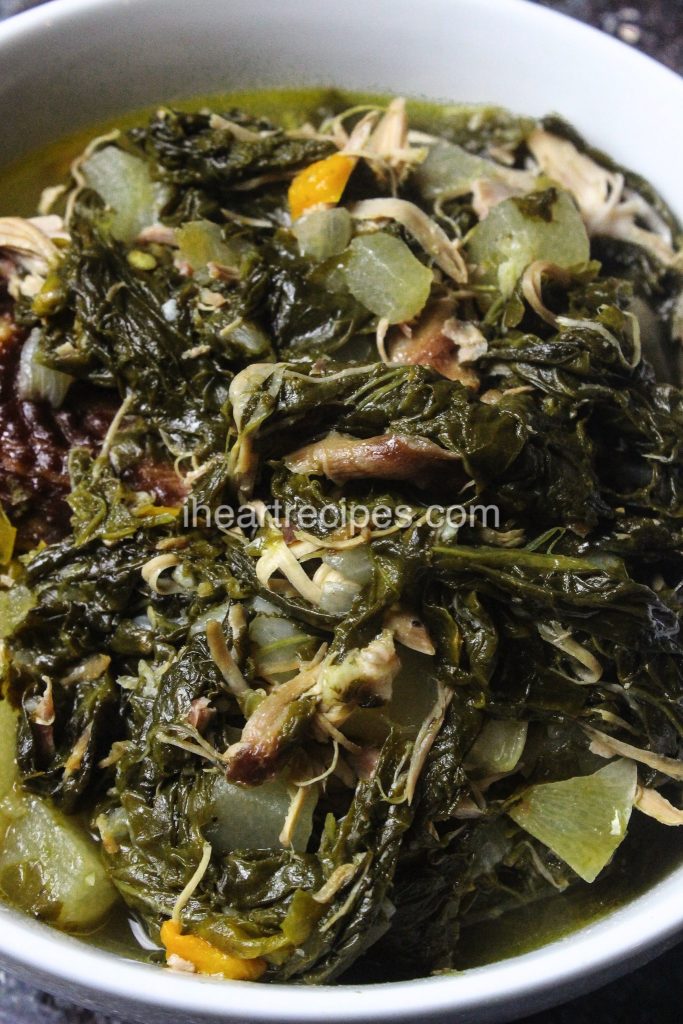 Turnip Greens with Tender Smoked Turkey: The Perfect Soul Food Combo!
While your greens are soaking, be sure to cook your smoked turkey wings (if you want to use ham hocks, smoked neck bones, or even salt pork feel free to do so!)
Once the smoked meat has been cooking for about 45-50 minutes, you'll start adding all your other ingredients such as the onions, garlic, peppers, spices, and etc! (Check out my specially crafted RosaMae greens seasoning!)
Pair these soul food turnip greens with my soul food style macaroni and cheese, and southern smothered chicken!
Save and share this turnip greens recipe on Pinterest!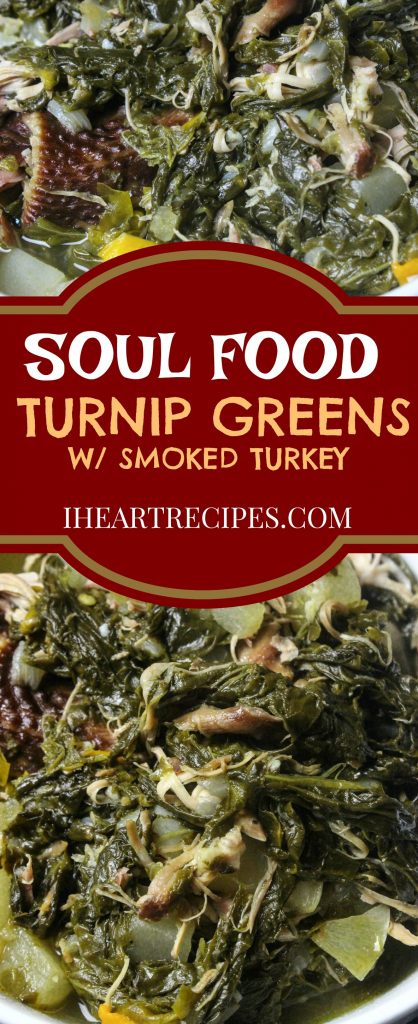 Watch me make my soul food turnip Greens!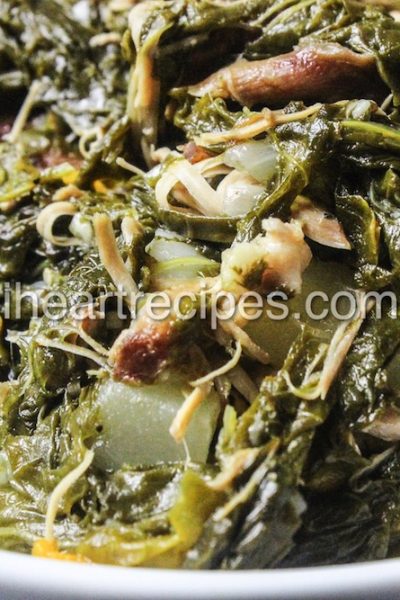 Soul Food Turnip Greens
Turnip greens with smoked turkey is a classic southern soul food side dish. Customize this recipe with your favorite meat (like ham hocks, smoked neck bones, or salted pork) for a delicious family dinner side.
Watch Video
Print Recipe
Pin Recipe
Instructions
Add the smoked turkey wing into a large pot, then pour in 8 cups of water.

Place the pot over high heat, and bring to a boil. Let cook for 45-50 minutes.

While the smoked turkey is cooking, clean your greens. ( Be sure to check out my cooking tutorial to that you can see how I clean my turnip greens).

Once the greens are cleaned, remove the leaves from the stems, and start adding the turnip leaves in the pot.

Once all the greens are in the pot, start adding in the onions and bell peppers.

Next add in the garlic, red pepper flakes, seasoning salt, black pepper, brown sugar, and vinegar.

Give everything a nice stir, then reduce the heat to medium.

Let the soul food turnip greens cook for 1 hour & 30 minutes over medium heat.

Now toss in the turnips, and fold in with the other ingredients. Let cook for another 30 – 45 minutes.

Serve, and enjoy with some cornbread.
Video
If you loved this recipe,
leave me a review below
. This helps future recipe makers and ensures continued high-quality recipes for years to come!
© 2023 I Heart Recipes