A simple roast chicken recipe, using basic every day ingredients!
I love roast chicken! I have so many different recipes for roast chicken, and I love them all. However, when I'm pushing for time, and don't want to use a lot of fancy ingredients, I like to use my simple roast chicken recipe.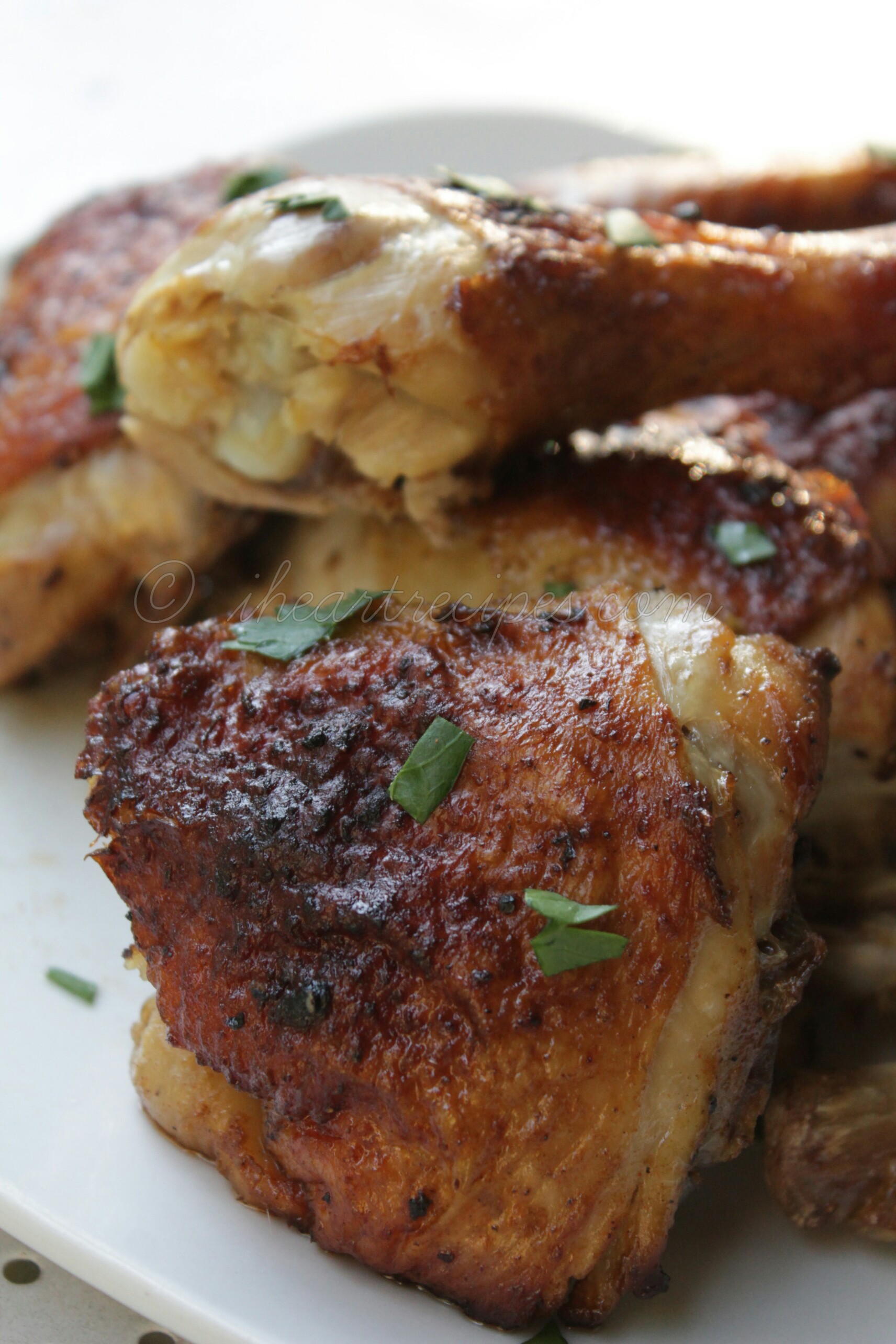 My simple roast chicken is exactly that. SIMPLE. I use  whole chicken, and I seasoning it with kosher salt, paprika, black pepper, garlic powder, onion powder, and ground sage. If you don't want to use a whole chicken, you can use your favorite chicken pieces.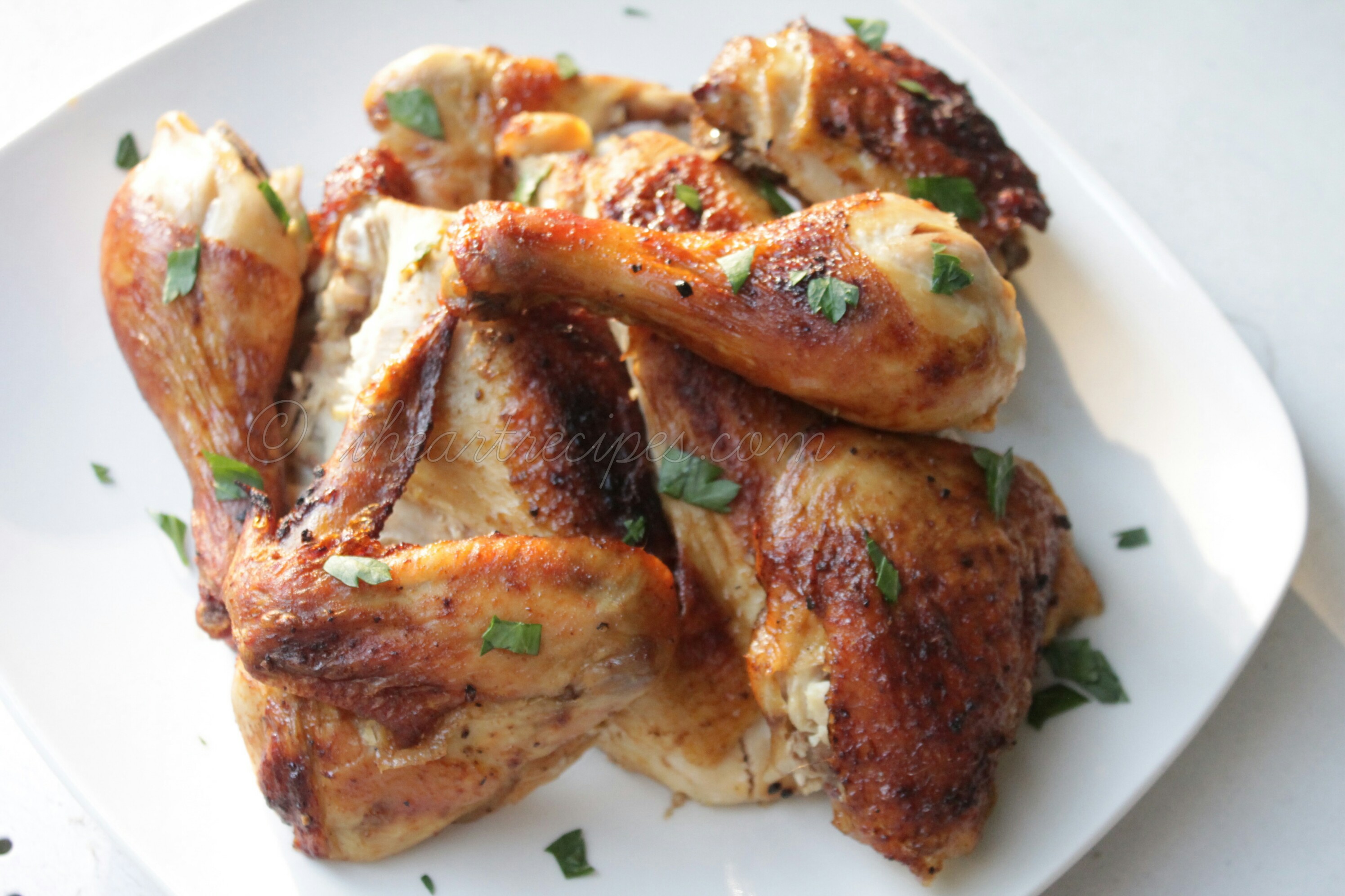 I like to roast my chicken in the oven on 400 F. Roasting the chicken at a higher temperature make the chicken nice and golden brown with crispy skin. I do not suggest roasting at a lower temperature ( although I have in the past, but I have seen the light & have upgraded my chicken game!), otherwise you'll have soggy slippery chicken skin… Trust me hunny. …You don't want that!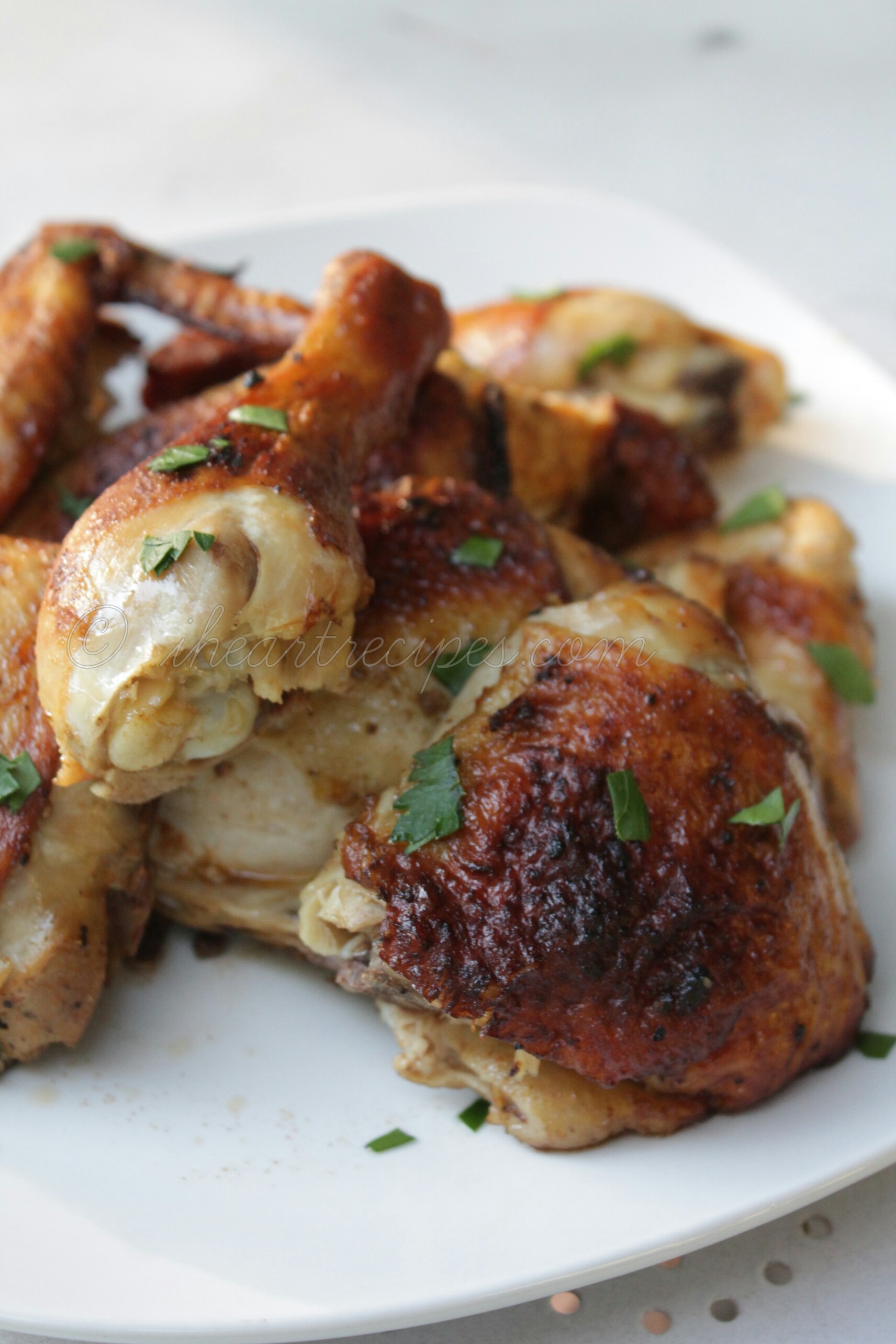 Check out my video tutorial for this simple roast chicken
Simple Roast Chicken
Nothing beats this simple, classic roast chicken recipe. A full chicken perfectly seasoned and roasted to perfection, this is an easy dinner idea.
Ingredients
4-5

pound

whole chicken

2

tbsp

olive oil

or your favorite vegetable oil

1

tbsp

garlic powder

1

tbsp

onion powder

2

tsp

ground sage

1

tsp

freshly ground black pepper

1 1/2

tsp

kosher salt

1 1/2

tsp

smoked

or plain paprika
Instructions
Preheat the oven to 400 F.

Thoroughly clean the chicken, then cut the backbone out, and flatten the chicken.

Pat dry the chicken.

Drizzle the chicken with olive oil, and rub all over the chicken.

Combine all of the seasonings and sprinkle all over the chicken.

Place the roaster rack in the roaster.

Spray your roaster rack with nonstick spray, then place the chicken on top.

Roast the chicken for about 50 minutes.

Let the chicken rest for 10 minutes, then cut.

Serve & enjoy!
Video