I did a little grocery shopping today and I scored big time. My local store had a lonely roast pan sitting on a shelf. The first thing I noticed was the picture on the box. The box had a mouth watering picture of roast and potatoes. As I got closer to the box, I noticed that it was torn open, and it had a huge bright orange price tag that read $4.99!  I quickly grabbed the box. How could I pass up such a deal? I immediately thought of the upcoming holidays and how many turkeys, and chickens I could roast with my new roast pan.
It's safe to say that this dinner was inspired by my new roast pan. The picture on the box definitely forced my taste buds to make this dinner.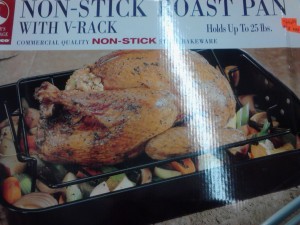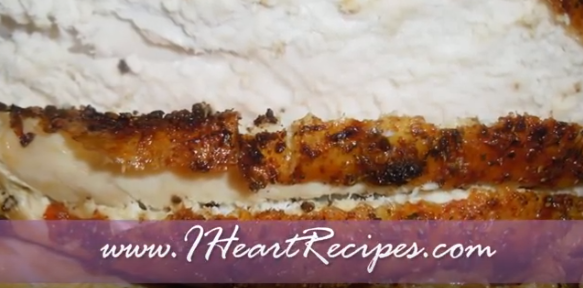 Roasted Chicken and Vegetables
This tender, juicy roasted chicken and veggies recipe is so simple, even a beginner could master this recipe! Perfect for a holiday meal, you'll impress all your guests with this roasted chicken recipe.
Watch Video
Print Recipe
Pin Recipe
Instructions
Preheat oven to 425 degrees.

Rinse chicken under cold water and remove everything from the cavity of the chicken.

In a small bowl, combine Mrs. Dash seasoning, poultry seasoning, and onion powder.

Generously season the chicken with the seasoning rub.

Cut the medium lemon into halves (or quarterand stuff inside the cavity of the chicken.

Next, chop all potatoes, red onions, carrots, and sweet red peppers.

In a baking pan, combine all vegetables with olive oil, Mrs. Dash seasoning, dill weed, and dried parsley. Mix until veggies are well-coated.

Place chicken on baking rack over vegetables. Make sure to pat the seasonings in to really secure that flavor to the chicken!

Roast the chicken for about 30 minutes. Remove from the oven and pour melted butter (or margarinover chicken.

Put the chicken back in the oven for about an hour. Roast until the juices run clear when you cut between the leg and thigh of the chicken.

Let rest for about 20 minutes, covered with aluminum foil, then serve with veggies and enjoy!
Video
If you loved this recipe,
leave me a review below
. This helps future recipe makers and ensures continued high-quality recipes for years to come!
© 2023 I Heart Recipes