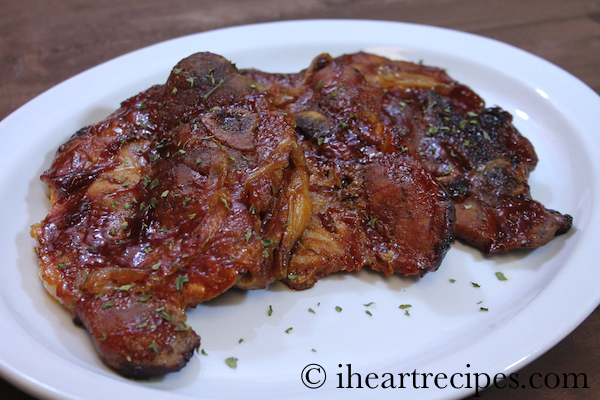 Easy oven baked barbecue pork chops!
In this post we're making oven baked barbecue pork chops. This recipe is super easy to whip up, and these barbecue pork chops are perfect during the busy week. It takes very little time to prepare these pork chops, and the cooking time is approximately 40 minutes.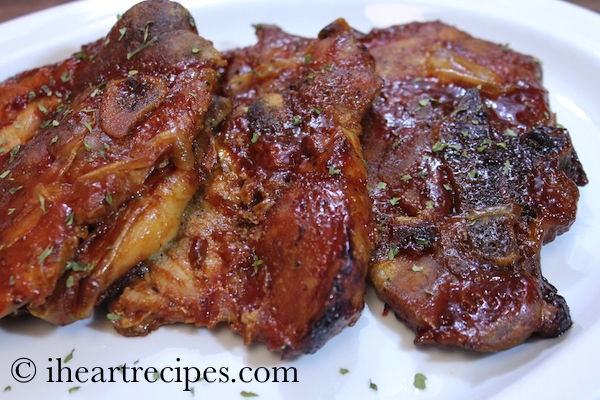 For this recipe I used bone in pork chops, that is my preference. However you can use boneless pork chops. Also this recipe works great with pork steaks! I've made oven barbecue pork steaks several times, and they come out terrific!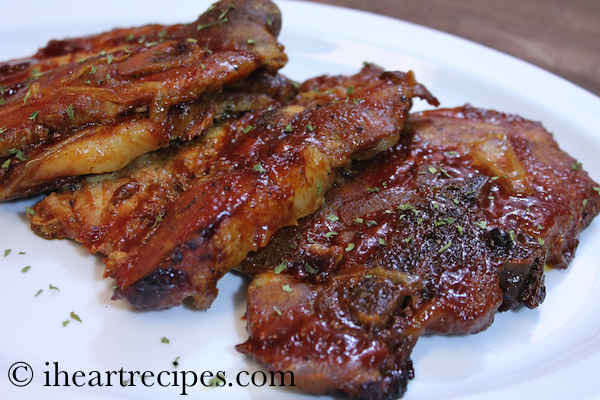 To season my oven baked pork chops, I used my homemade barbecue rub- which is pretty amazing! If you want, you can use a store bought barbecue seasoning( it won't be as good as my homemade rub though! LOL!)
Again, this recipe is super easy. Try it out for yourself, and leave me a comment down below
Watch the video tutorial
Oven Baked Barbecue Pork Chops
These oven-baked barbecue pork chops are tender and juicy. Seasoned with my own homemade BBQ rub, you can't beat the hearty, smokey flavor of these delicious pork chops! A simple, delicious dinner.
Ingredients
1.5

lb

pork chops

bone it

1

tbsp

of barbecue seasoning/rub

2

tbsp

olive oil

1

small onion

chopped

1/2

cup

barbecue sauce
Instructions
Preheat the oven to 350 F.

Make sure that the meat is nice and clean prior to cooking.

Drizzle 2 tbsp of olive oil all over the pork chops and rub the oil all over the pork chops.

Season the meat, both sides, with the barbecue seasoning.

Place the meat into an oiled baked dish or roaster pan, then top the pork chops off with chopped onions.

Cover the bake dish, and bake for 25 minutes.

Remove the pork chops from the oven, and uncover them.

Pour the barbecue sauce all over the pork chops, and make sure all of the chops are nicely covered.

Leave the pork chops uncovered, and place them back in the oven for an additional 15 minutes.

Remove from the oven, and serve!
Video