Moist citrus infused pork chops!
Hey folks. It's time for some pork chops recipe. I honestly don't think I shared a pork chop recipe since my fried pork chops, which was years ago!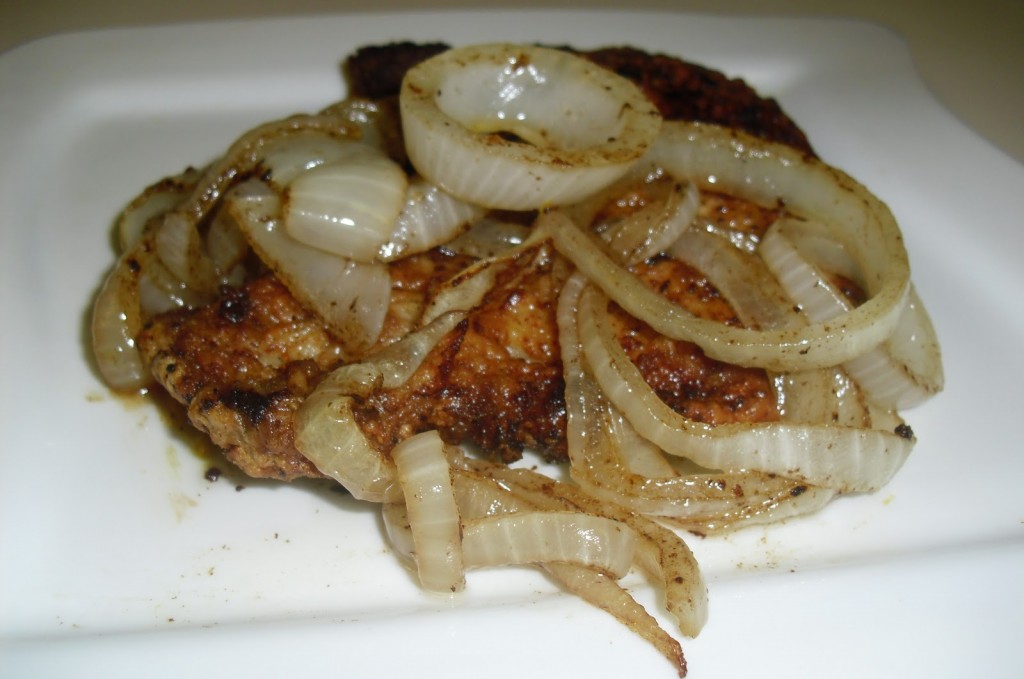 In this post I'm sharing my Lemon Garlic Pork Chops. These pork chops are baked and broiled and need very few ingredients. You can use boneless or bone in pork chops, it doesn't matter. This is a salt free recipe, meaning you won't need any salt ( keep in mine this is pork, and pork is naturally high in sodium). In a replacement of salt, we're using lemons!
I'm getting into the habit of using more fresh ingredients, such as vegetables and fruits to season many of my dishes. Don't get me wrong, I won't be doing this for ALL of my upcoming recipes, but I will definitely be doing this a lot in the future.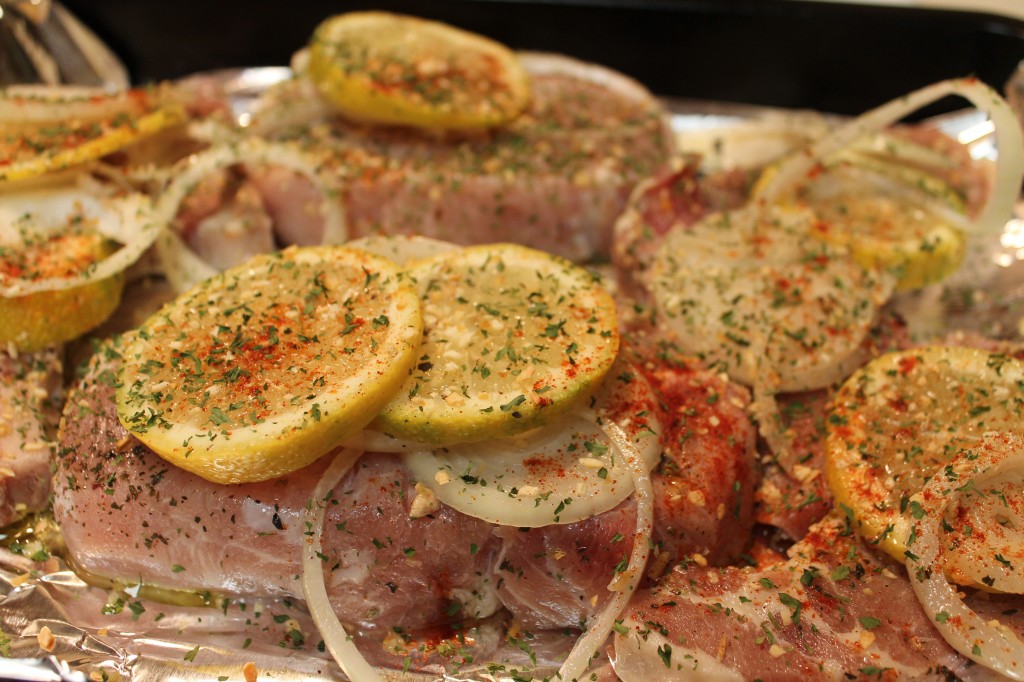 I baked these pork chops uncovered, and they were still juicy as ever! The lemon juice really added a lot of zest.  I wasn't tempted to add any salt, or additional seasoning once I plated these pork chops.
I simply serve my lemon garlic pork chops along with rice, and peas.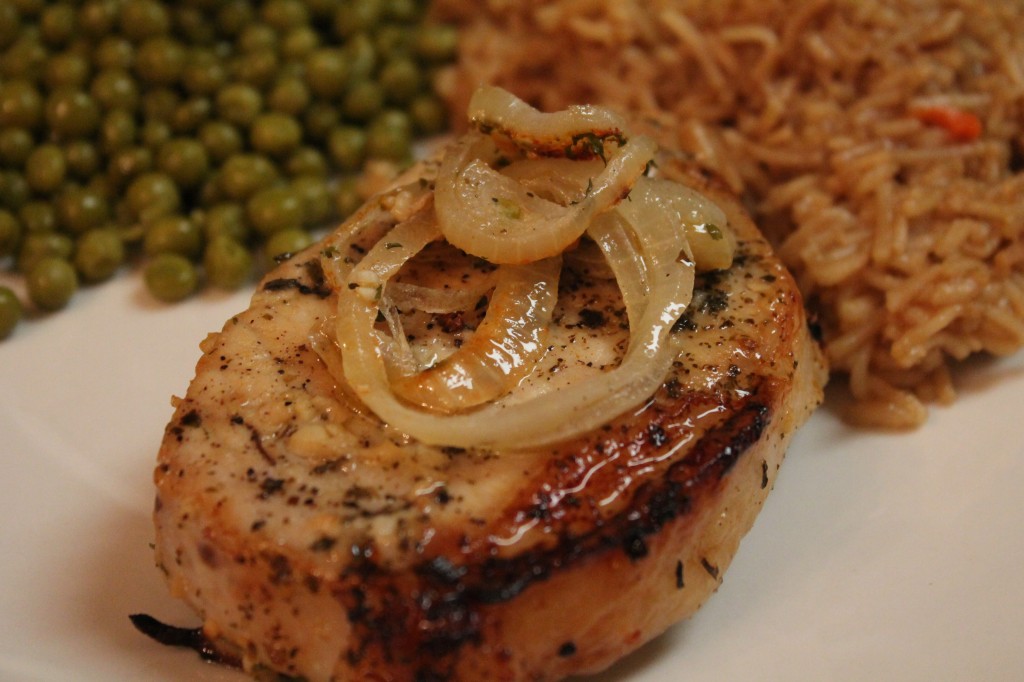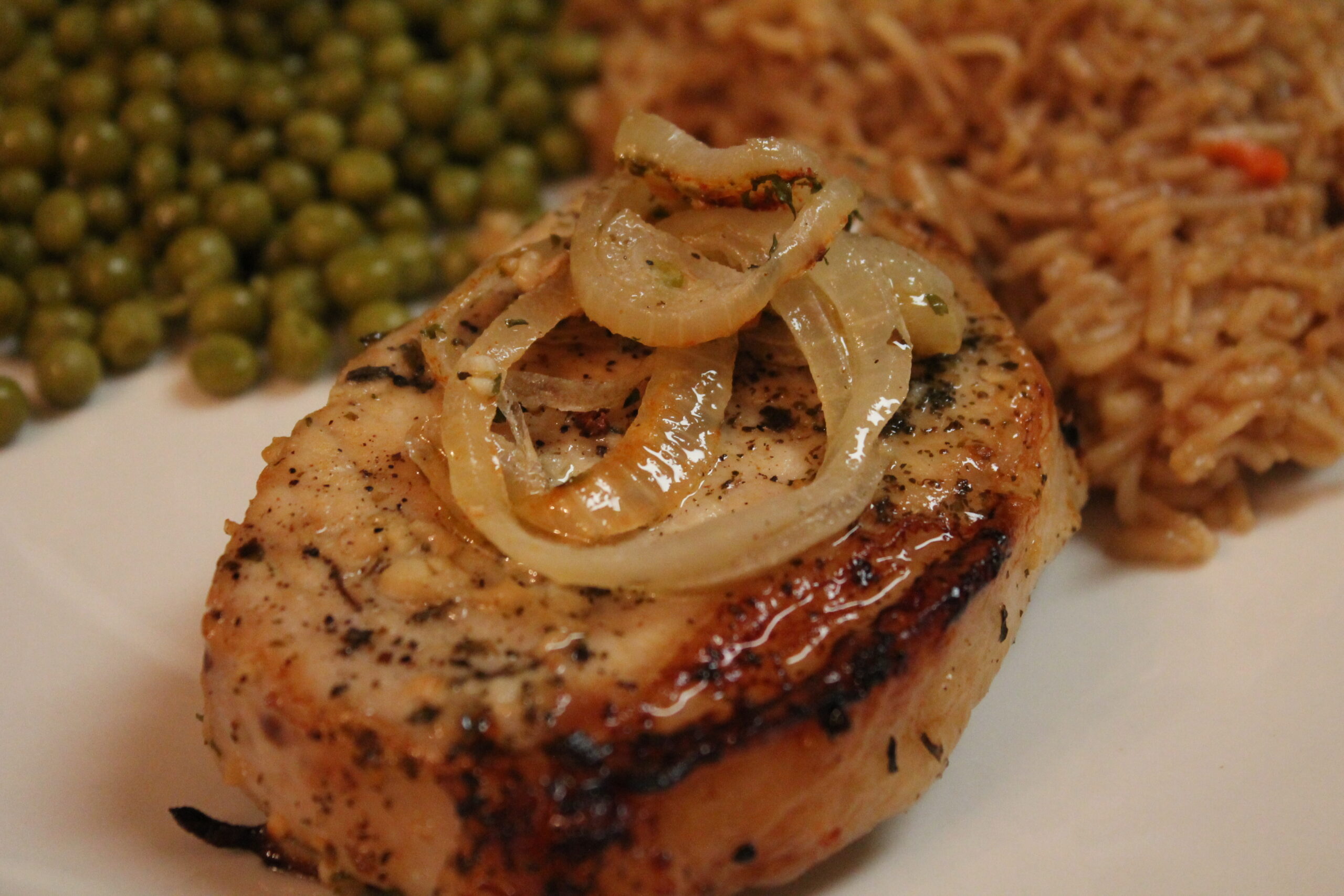 Lemon Garlic Pork Chops
These lemon garlic pork chops will be the star of the show! There is so much flavor that no salt is needed, and with only a few ingredients, it's a go-to recipe when you want a quick dinner.
Watch Video
Print Recipe
Pin Recipe
Instructions
Drizzle 2 tbsp of olive oil all over the pork chops.

Season the pork chops with the garlic, basil flakes, and pepper.

Place the meat, onions, and lemon into a bag, or dish and refrigerate for 30- 45 minutes.

Next, drizzle 1 tbsp of olive oil into the bottom of a bake dish.

Place the pork chops into the bake dish, and top with the onions and lemons.

Sprinkle the parsley flakes and paprika on top of the chops.

Bake uncovered for 20 minutes on 375 F.

After the 20 minutes, turn your oven on broil and broil for 4 minutes.

Be sure to turn the chops while broiling

Serve immediately
Video
If you loved this recipe,
leave me a review below
. This helps future recipe makers and ensures continued high-quality recipes for years to come!
© 2023 I Heart Recipes