Easy southern hot water cornbread made with a few ingredients on the stove top!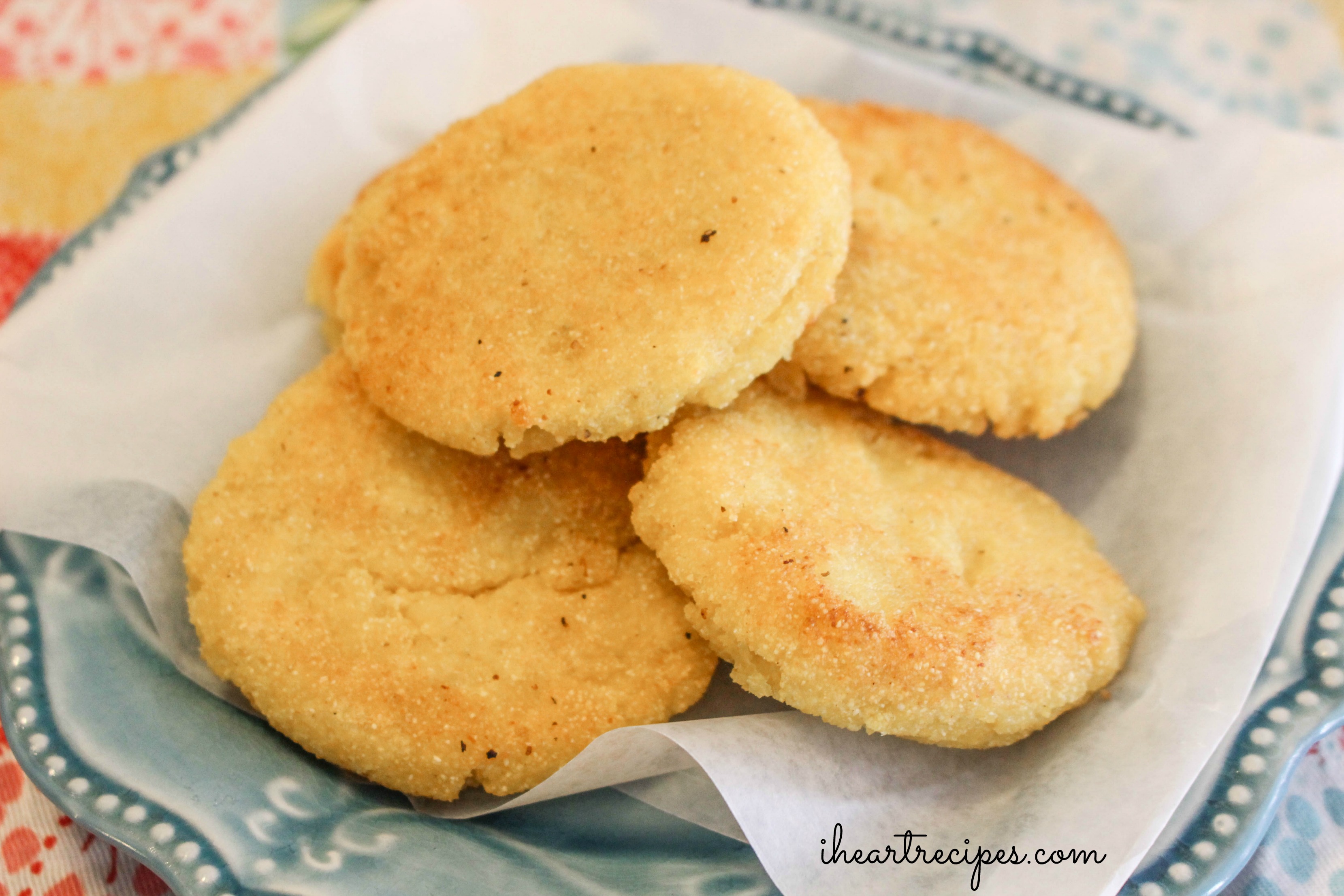 An Easy and Quick Hot Water Cornbread Recipe!
Hot water cornbread has got to be one of my most requested recipes. Although I uploaded a recipe for it many years ago on my YouTube channel, a lot of people missed the video. Also, I have since then revised my recipe for hot water cornbread since then so it's time that I uploaded another.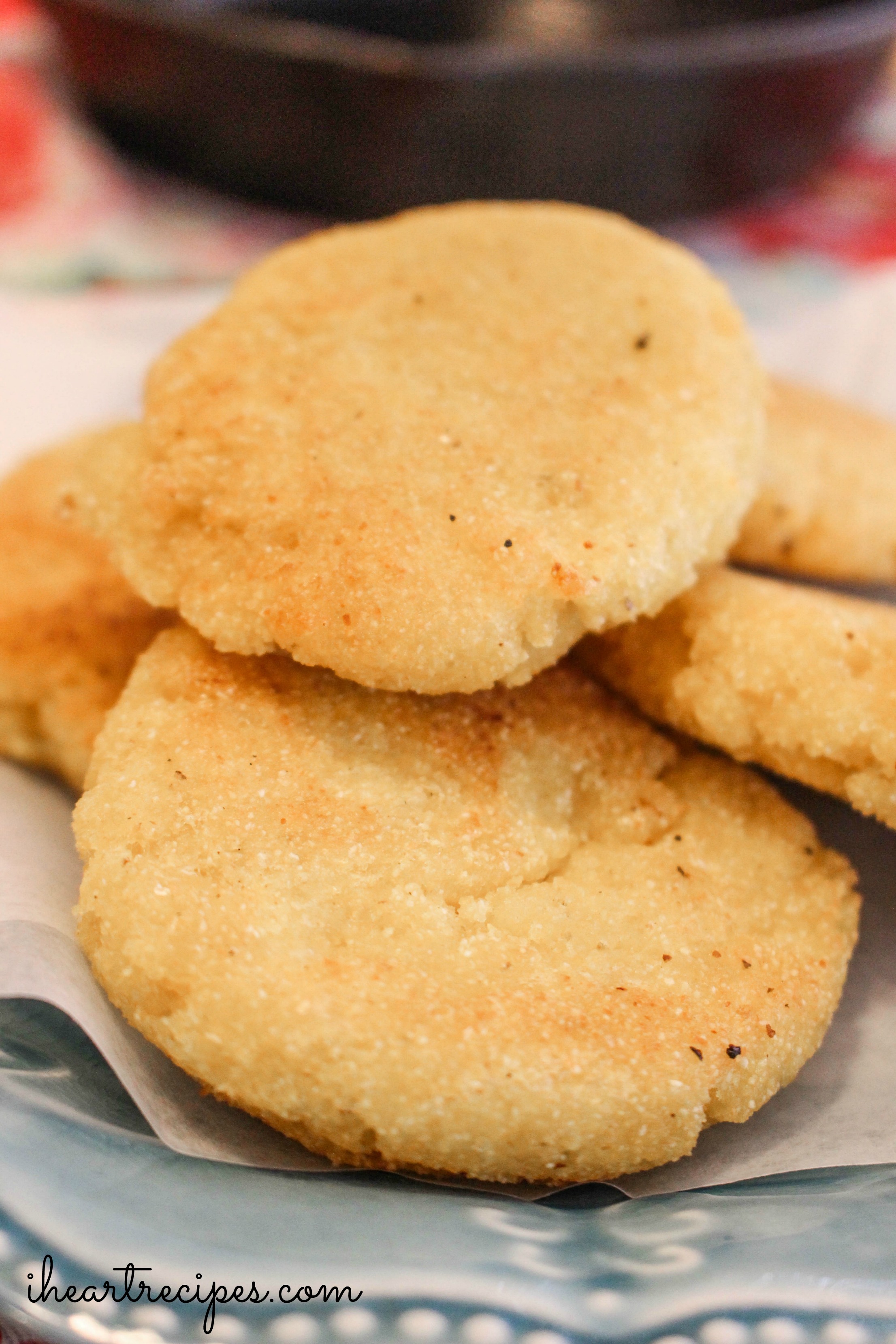 What is hot water cornbread? Well It's cornbread! LOL! However, it calls for a less ingredients than baked cornbread.
Hot water cornbread is fried cornbread ( although, I've heard that some people actually bake it… that's a no! JUST NO!). It pairs well with southern beans, greens, and cabbage( Feel free to serve some sweet tea to go with your meal!).
While you're here, check out some of my other cornbread recipes!
CHEESY GARLIC & HERB CORNBREAD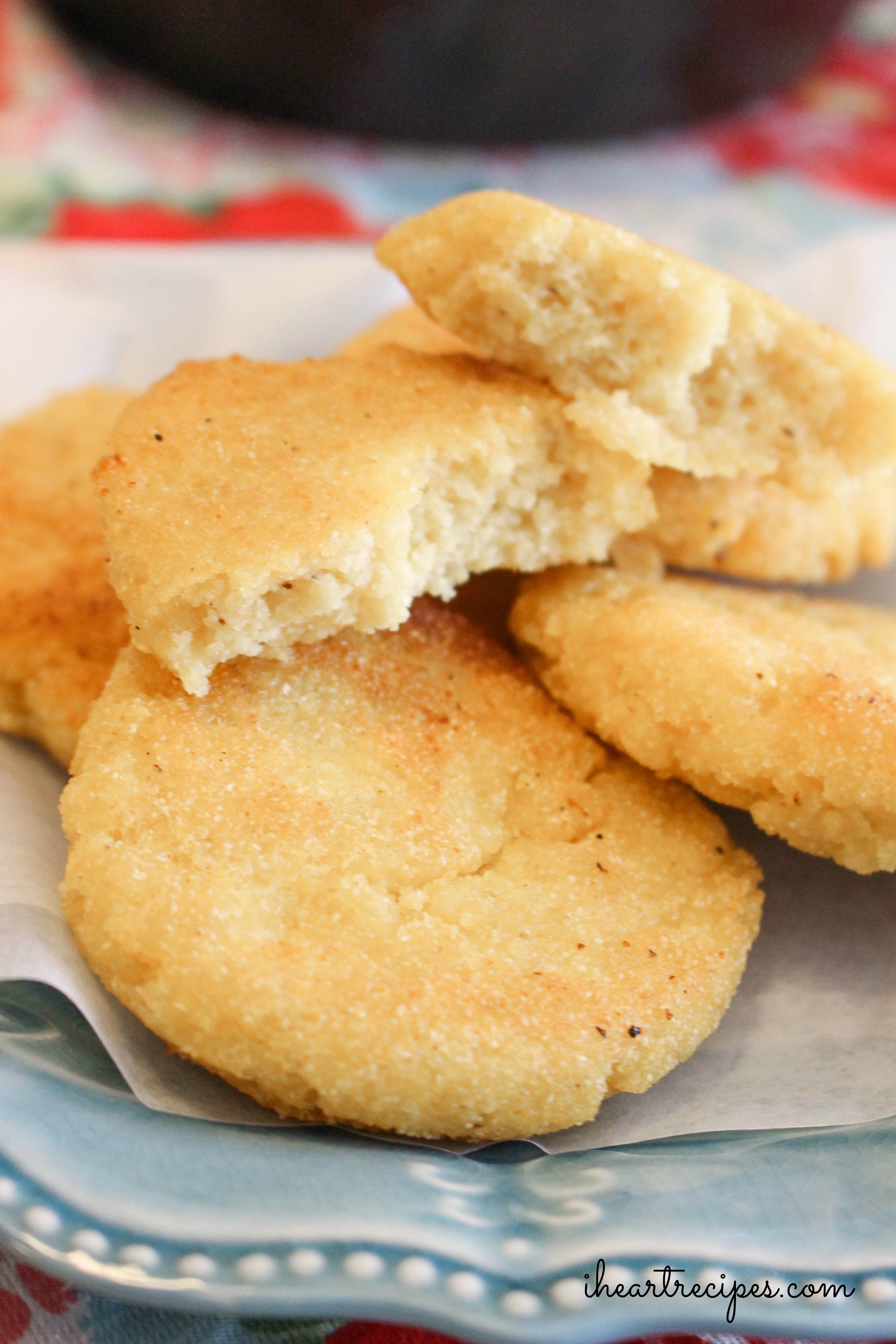 Now I know you've come here for my delicious hot water cornbread recipe, but don't forget to check out these amazing recipe as well!
Watch me make hot water cornbread in the tutorial below, and don't forget to follow me on Pinterest, YouTube, Instagram and Facebook!
Hot Water Cornbread
This Hot Water Cornbread calls for minimal ingredients and comes together in just a few minutes! Quick, easy and tasty, it's the perfect accompaniment to any southern-style meal!
Ingredients
1 1/2

cup

yellow cornmeal

1/2

cup

self rising flour

2

tbsp

granulated sugar

1 1/2

cup

boiling hot water

3/4

cup

vegetable oil
Instructions
Pour the vegetable oil into a medium sized skillet (I use my cast iron).

Heat the oil over medium heat.

Combine the cornmeal, self rising flour, and sugar in a medium sized bowl.

Sift or whisk until everything is well combined.

Next, pour in the hot water, and mix.

Form the mixture into patties.

Fry the patties for about 1 to 2 minutes on each side.

Remove from the oil, and and place on paper towel lined plate.

Let cool.

Serve & enjoy!
Video