This homemade moist pumpkin cornbread with spiced honey butter makes the perfect Thanksgiving side dish!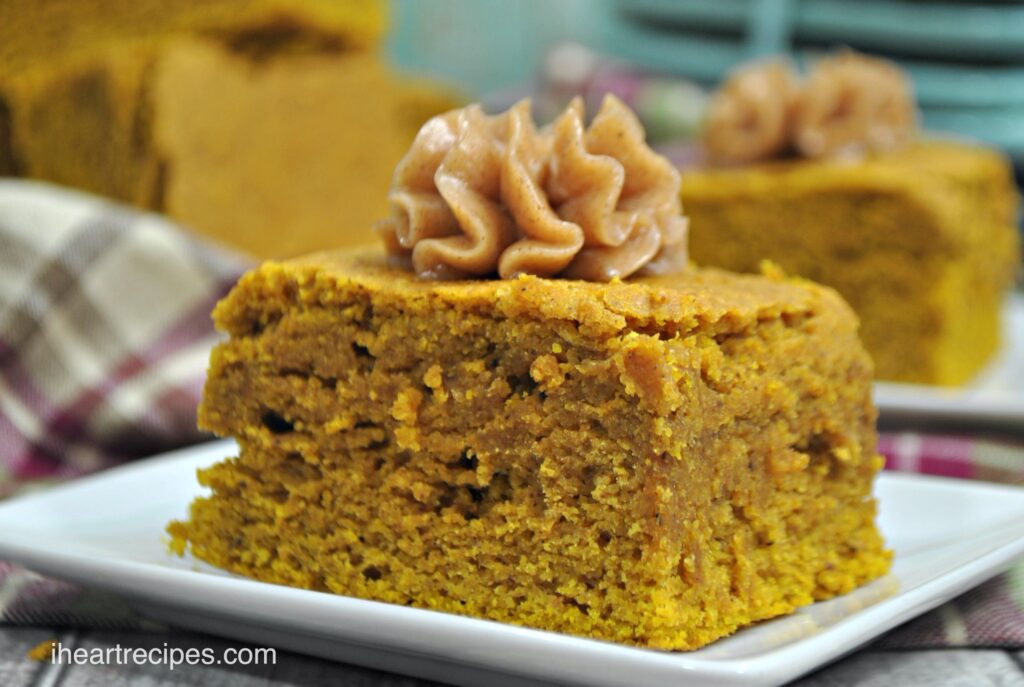 Hey cousins! I have a recipe for you, that you will absolutely love!!! One of my dear friends shared this recipe with me, and it was only right that I shared it with y'all, especially since the holidays coming up. In this post I'm going to share my friends recipe for pumpkin cornbread with spiced honey butter! If you're not a pumpkin fan, no worries you can replace the pumpkin puree with mashed sweet potatoes, and it will still come out delicious! Let me tell you what you need for this moist pumpkin cornbread recipe!
Ingredients needed for this pumpkin cornbread with spiced honey butter:
1 cup flour
1 cup cornmeal
1 tsp baking powder
1/2 tsp baking soda
1/2 tsp salt
1/2 tsp ground cinnamon
1/2 tsp ground ginger
1/4 tsp ground nutmeg
1/4 tsp ground cloves
1/2 cup light brown sugar (packed)
1/4 cup unsalted butter (melted)
1 cup canned pumpkin puree
1/2 cup half & half
2 large eggs
Spiced Honey Butter Ingredients:
1/2 cup salted butter (room temp)
1/3 cup honey
1/4 cup powdered sugar
1 tsp ground cinnamon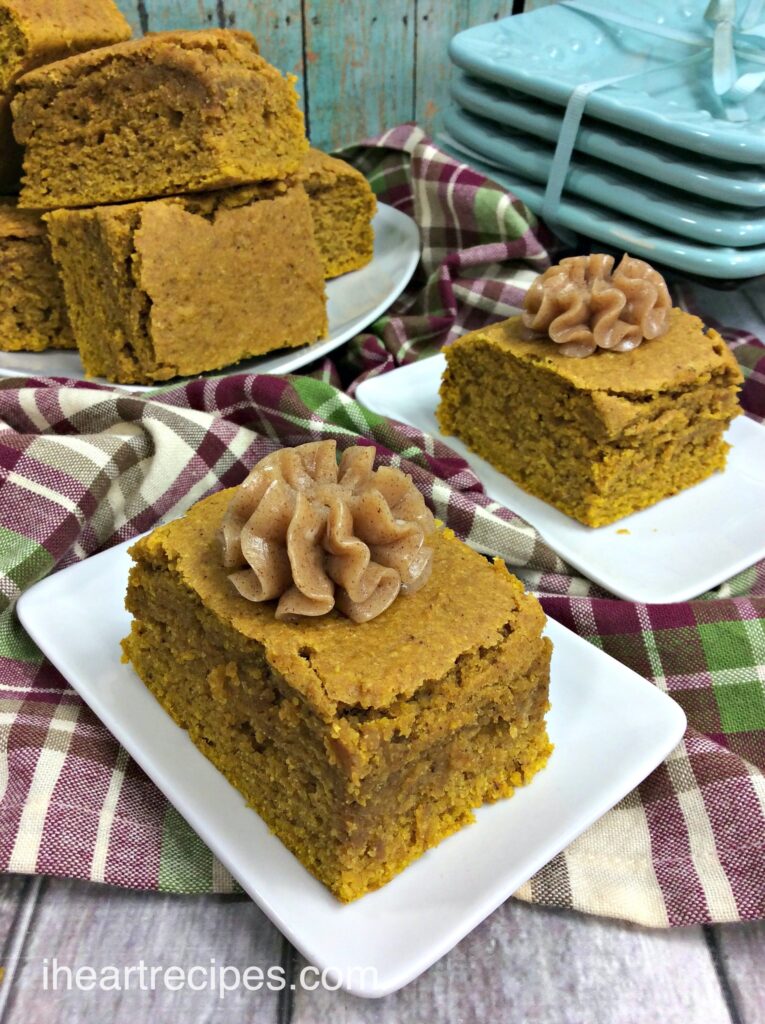 You will also need:
a 8×8 baking dish
Baking spray, or shortening for greasing the bake dish
a spatula for mixing, and folding ingredients
a electric handheld mixer, or whisk
mixing bowls
measuring spoons
measuring cups
Tips on making this pumpkin cornbread with spiced honey butter:
Make sure that you preheat the oven before anything else. That way, once everything is prepared, you can simply place the cornbread in the oven without waiting for it to heat up.
Know your oven! It's important to know whether your oven runs cold or hot when baking. This will prevent you from burning your food, and will also help you from undercooking it.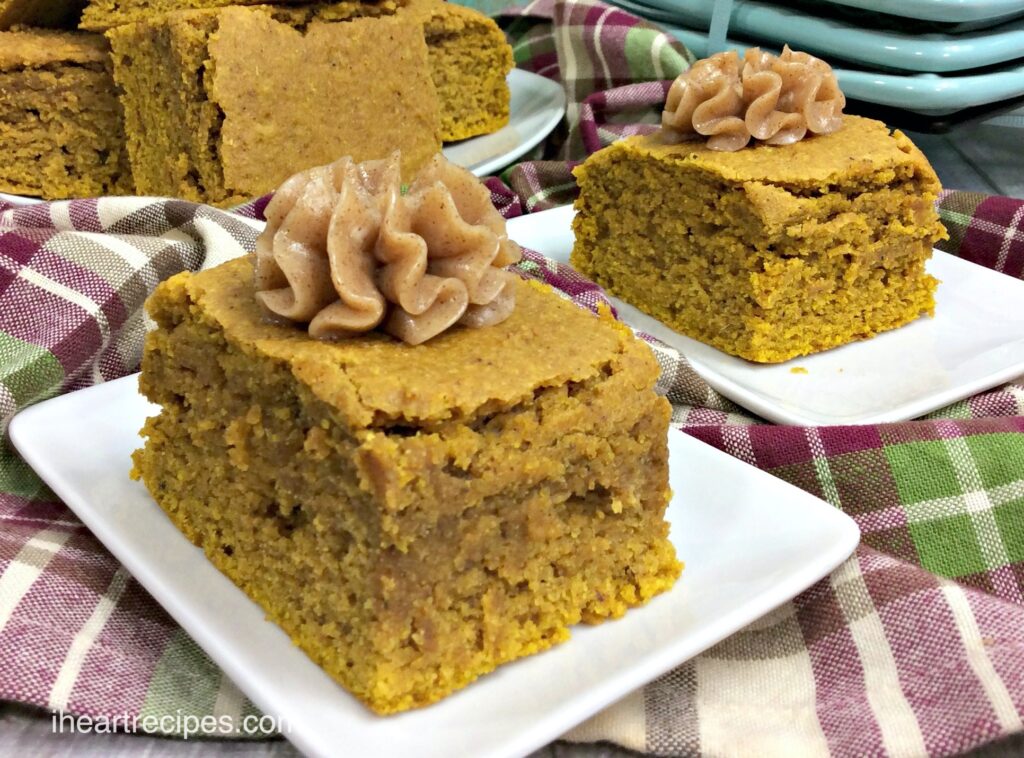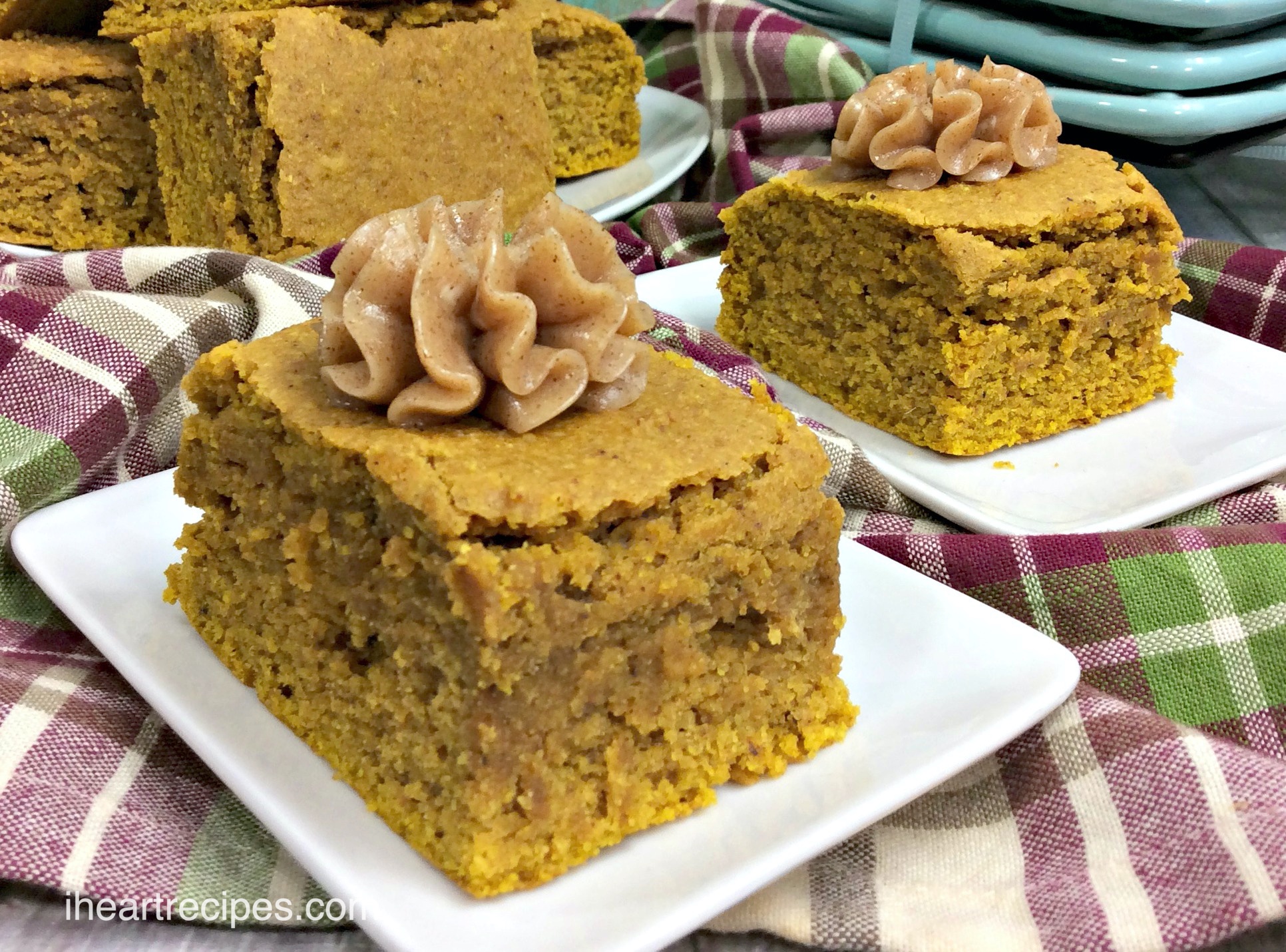 Want some more cornbread recipes? Check these out!
Print this recipe for later, and don't forget to share it on Facebook & Pinterest!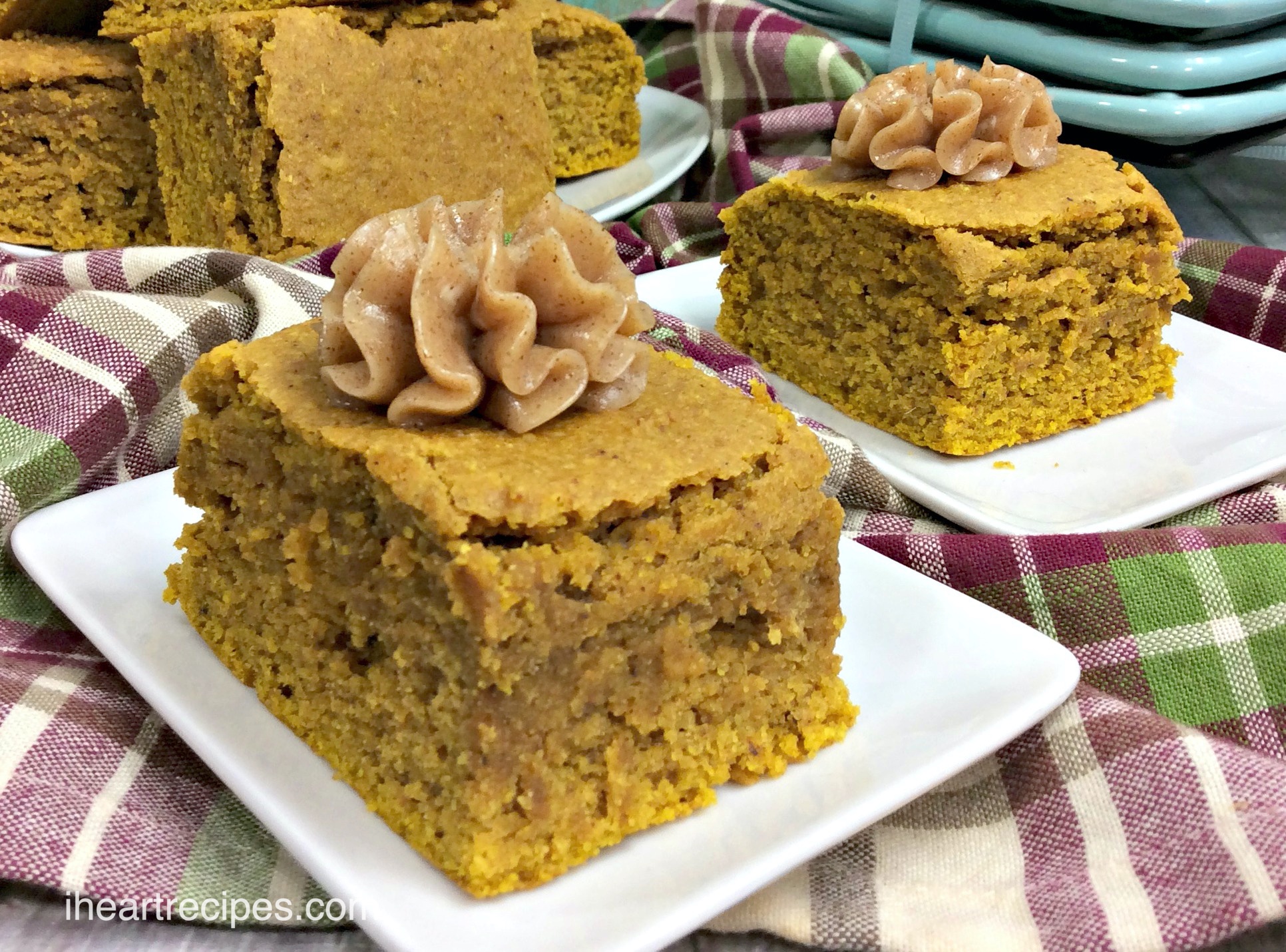 Pumpkin Cornbread with Spiced Honey Butter
If you're looking for a tasty Thanksgiving side dish, this homemade pumpkin cornbread is IT! Perfectly moist, a balance of sweet and savory flavor, and a perfect dollop of spiced honey butter on top.
Print Recipe
Pin Recipe
Instructions
Preheat the oven to 375 F degrees.

Whisk together the flour, cornmeal, baking powder, baking soda, salt, cinnamon, ginger, nutmeg, and cloves until well combined.

In a separate bowl, add in the brown sugar, melted butter, and pumpkin puree.

Whisk until everything is well combined, then add in the half & half, and mix it in.

Add the wet ingredients to the dry ingredients, then fold in using a spatula.

One everything is combined, pour the cornbread mixture into a well greased 8×8 baking dish.

Spread batter into an even layer, then bake at 375 degrees for about 30-35 minutes.

Remove from the oven once done, and let the pumpkin cornbread cool.
Spiced Honey Butter Directions:
Whip butter with a handheld mixer until it's nice and fluffy.

Next, add the honey, powdered sugar, and cinnamon.

Mix until everything is well incorporated.

Serve on top or on the side of the pumpkin cornbread.
If you loved this recipe,
leave me a review below
. This helps future recipe makers and ensures continued high-quality recipes for years to come!
© 2023 I Heart Recipes