cornbread dressing made with homemade cornbread, seasoned to perfection, and without all the hassle of chopping and dicing up vegetables!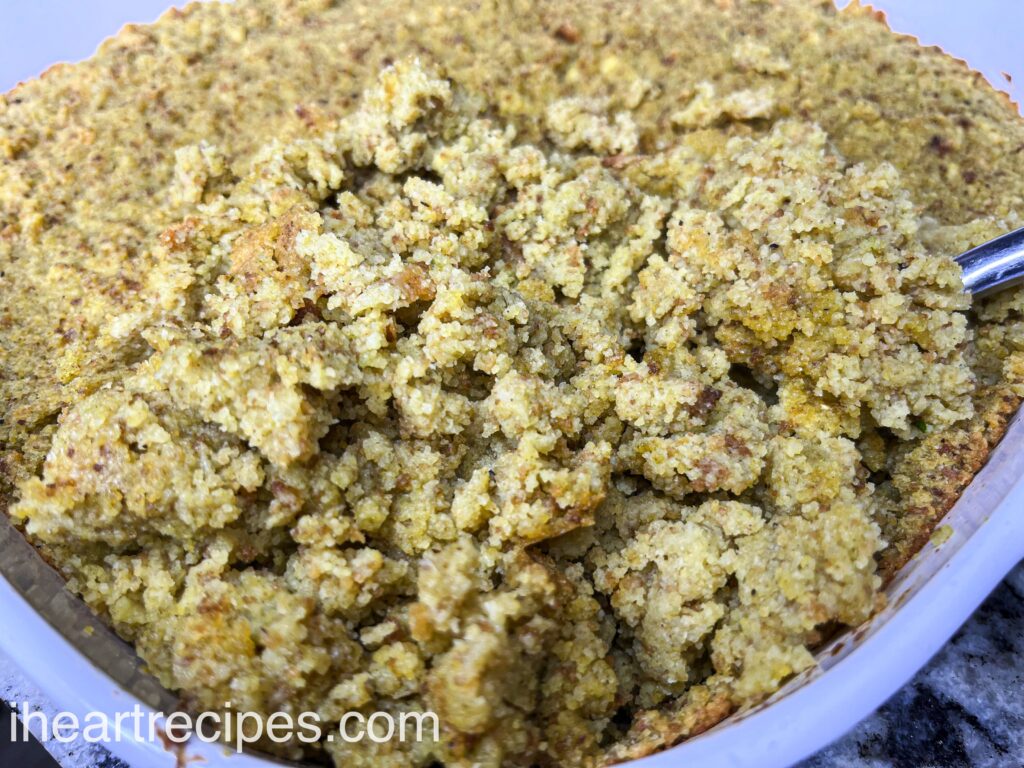 Over the years I've shared many cornbread dressing recipes. I've shared Down Home Cornbread Dressing, Southern Cornbread Dressing, and Even My Collard Green & Smoked Turkey Cornbread Dressing. I've been sharing a variety of dressing recipes because so many of the cousins love eat dressing, and not just for the holidays. I guess you can say I was surprised during a recent conversation on Facebook, that many of the cousins actually dislike making dressing! Why? Well, they said that they hated chopping up everything. They disliked mincing up the celery, bell peppers, onions, and all the other ingredients for dressing. I don't blame them! It can be time consuming, especially during the holidays when you have so many other things to cook. The last thing we want to do is spend all of our time on one dish! After hearing how unenthused my cousins were about making dressing, I decided to help simplify things. I created a RosaMae Seasonings Dressing Seasoning!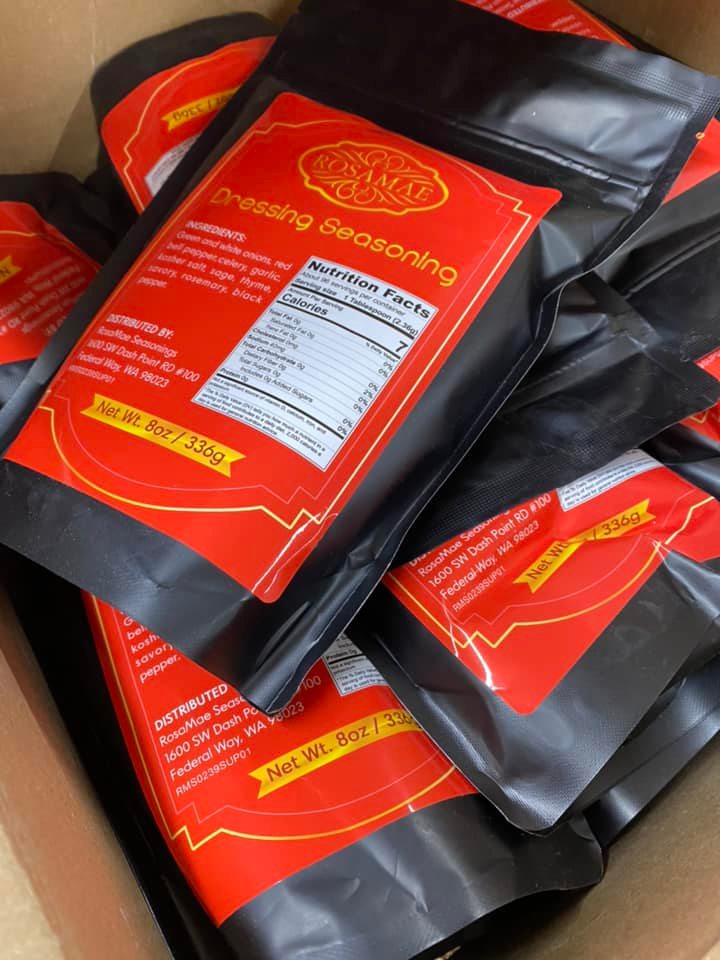 RosaMae's Dressing Seasoning has everything in it that you need to season your cornbread dressing to perfection. The onion, garlic, celery, sage, bell pepper?? It's all in there ( along with other delicious and aromatic herbs) all ground up, and ready to go! So now you don't have to do all the extra work, because we did it for you. Also, did I mention that this Dressing Seasoning is low in sodium? I wanted to make this holiday seasoning available for everyone so I kept the salt contain low. To add more salt, simply incorporate the Rosamae Seasoning Salt, and season to taste.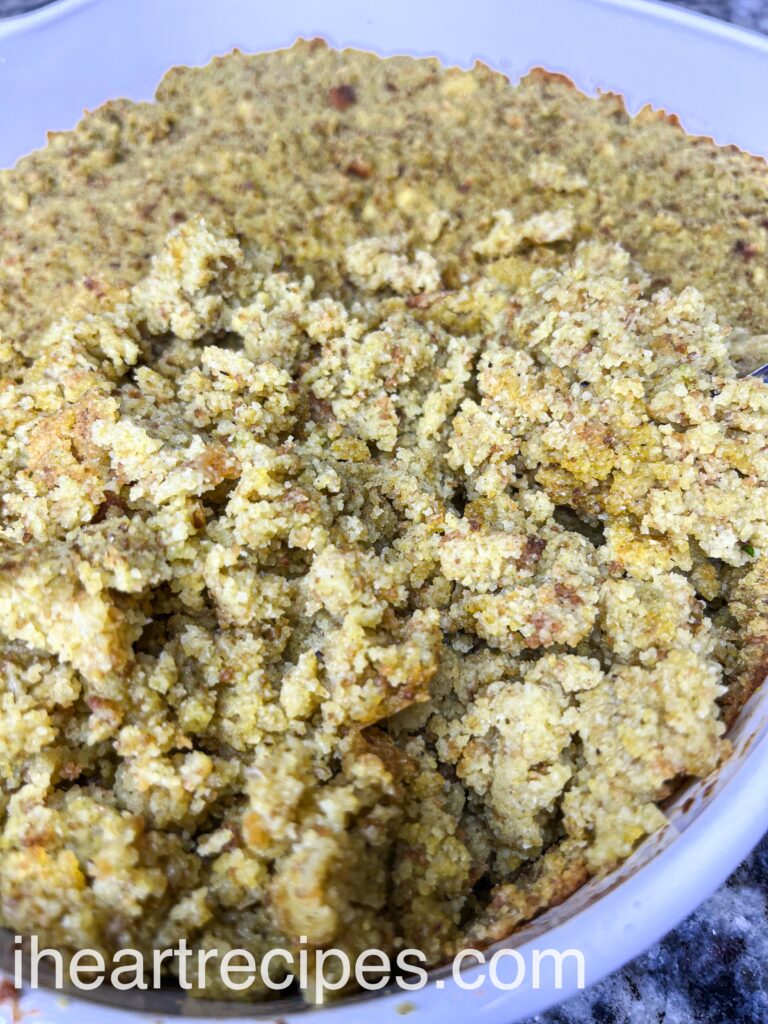 All though you don't need to add veggies and herbs, You can add them if you WANT to. If you're a fan of having diced veggies, or meat in your dressing feel free to add it on it! RosaMae's Dressing Season can be the foundation of your cornbread dressing!
Someone is going to ask, so I will answer now.. YES! You can use Jiffy Cornbread if you want to! If you'd like a recipe for homemade cornbread try this recipe. Let's get right to it!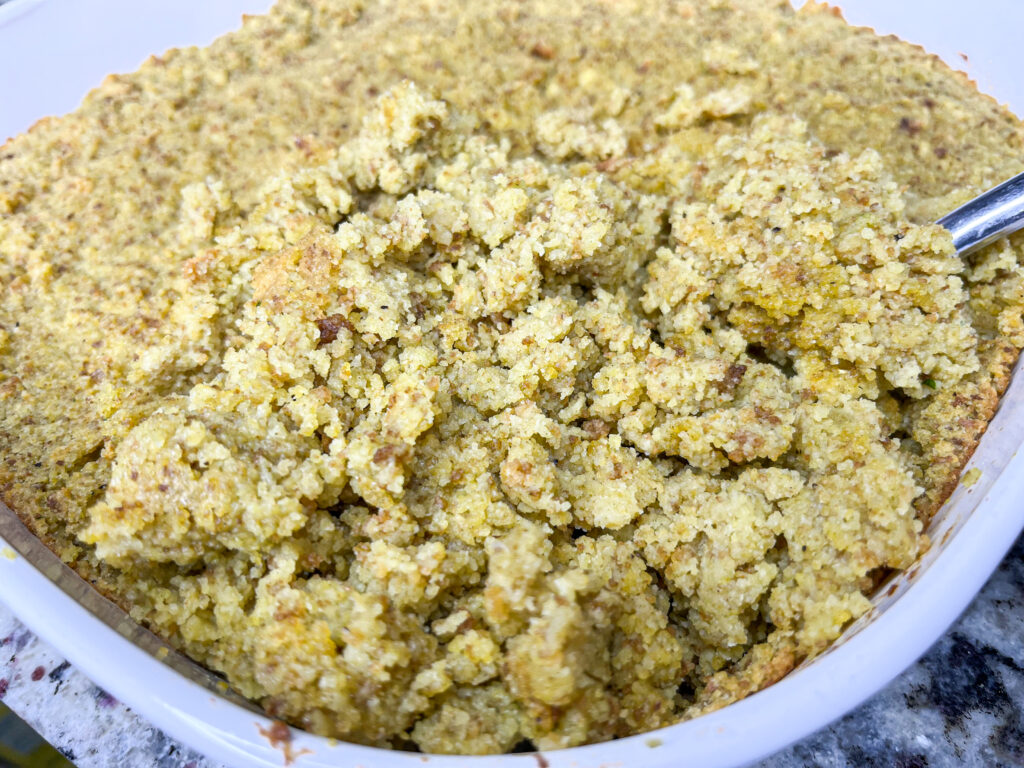 Homemade Cornbread Dressing made with RosaMae Seasonings
Ingredients
8

cups

crumbled cornbread

2

medium

eggs

lightly beaten

2

cups

chicken, turkey, or vegetable broth

4

tbsp

salted butter

melted

2

tbsp

RosaMae Seasonings Dressing Seasoning

2

tbsp

RosaMae Seasonings Seasoning Salt
Instructions
Preheat the oven to 350 F.

Add the 8 cups of crumbled cornbread into a marge mixing bowl.

Next pour in 2 cups of broth, and let sit for 5 minutes.

Now add in the beaten eggs, and melted butter. Stir.

Sprinkle in the Dressing Seasoning, and the Seasoning Salt.

Fold the ingredients until well combined, then set to the side.

Lightly grease a 8×8 bake dish, then pour in the dressing mixture.

Smooth out the mixture, then bake in the oven ( uncovered) for 35-40 minutes.
More Dressing Recipes