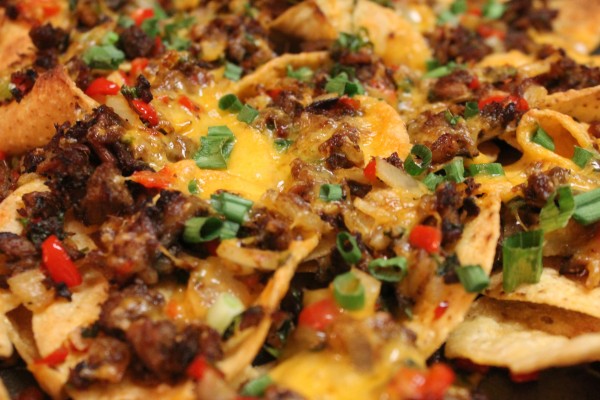 Hey folks! So in my previous post, I showed you all how I make my oven baked beef brisket. If you recall, I made a 6 to 7 pounder. There was plenty to go around, and I had some leftovers. We made brisket sandwiches ( which were to die for!), and then I remembered how I wanted to make some brisket nachos. Where did I get the brisket nacho idea? Applebee's! A few week prior to buying and making brisket, my hubby and I had went to Applebee's for dinner. The night before while watching tv, a Applebees commercial came on and they showcased their new Brisket Nachos. The commercial had gotten our attention. We knew that we had to visit Applebee's the next day!  The following day, we go to Applebee's order the brisket nachos, drinks, and other appetizer, and I was so ready to go IN. When they brought our food to the table everything looked amazing…. Except the nachos… They nachos didn't look anything like they did in the commercial! I was so disappointed that I took a picture, and shared it on instagram.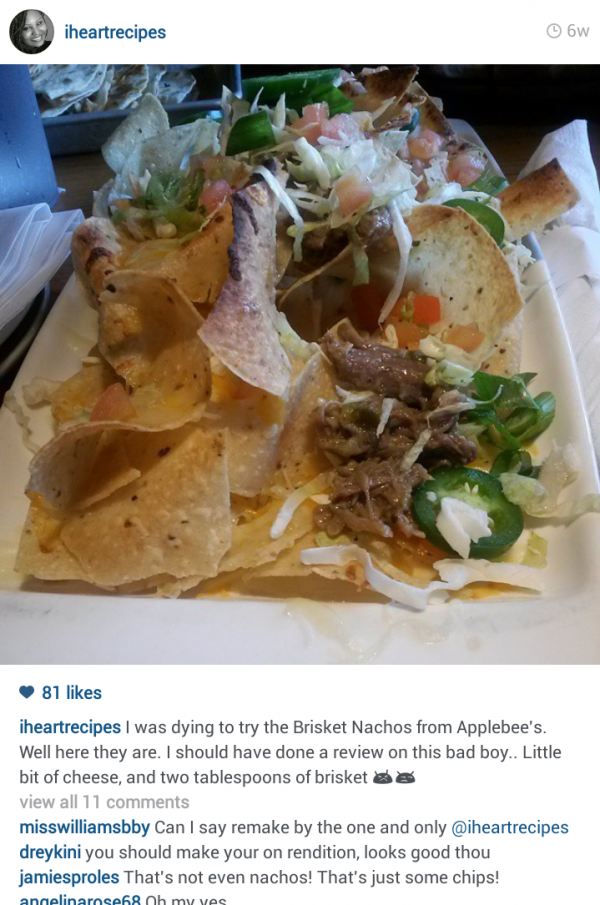 As you can see, these "nachos" barely had any cheese, brisket, or anything else. I was beyond disappointed. I actually thought that I had received the wrong nachos, so I asked my waitress if there was a mistake. She ensured my that I had the right plate. … Now, I am NOT against Applebee's, and I don't want to bash them because I LOVE a lot of the food that's on their menu. However, their brisket nachos were a darn NO GO for me! It just didn't cut it boo!
Anyways, after sharing the picture on instagram, some of my sweethearts gave me the idea to make my own Brisket Nachos, so I did !
So before I show you how I made these nachos I want to tell you a few thing
You don't need exact measurements for this recipe, so use what you have
You can get as creative as you want by adding more ingredients
If I use an ingredient that you don't like, of course you can leave it out
This is such an easy recipe, so I won't go on and on….
Let me show you how I did it!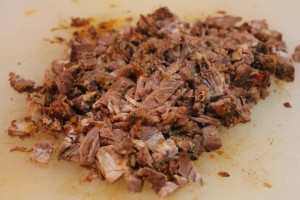 I started off with some leftover brisket that I made ( remember the previous recipe?), and  I chopped the brisket in small pieces.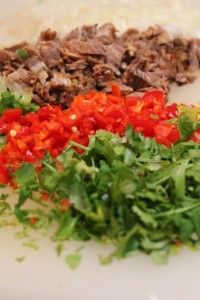 2. Other than the beef brisket I chopped up some cilantro, sweet red bell peppers, green and yellow onions.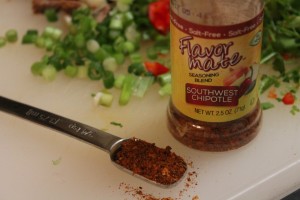 3. I used a southwest seasoning ( mine was salt free, but you can use a regular one).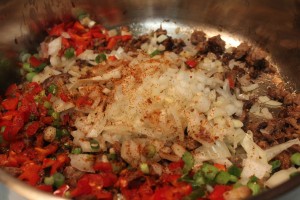 4. I added a couple tbsp of vegetable oil into a large pan, and turned the heat to medium. Next, I tossed in the chopped brisket, onions,  sweet red peppers, and seasoning.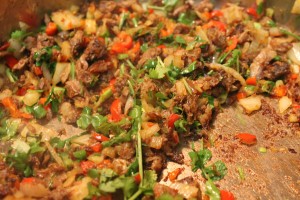 5. I cooked the everything in the pan for about 5 minutes.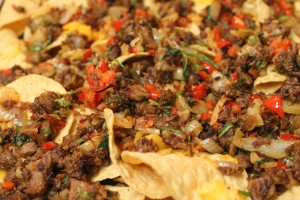 6. I place some tortilla chips on a cookie sheet, then topped them with my cooked ingredients. Next I sprinkled some sharp cheddar cheese on top ( not shown).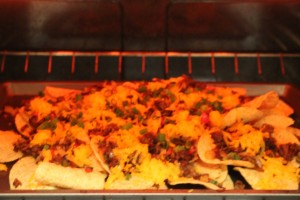 7. My next step was placing the nachos in the oven ( set on broil) until the cheese started to bubble.
And that was it!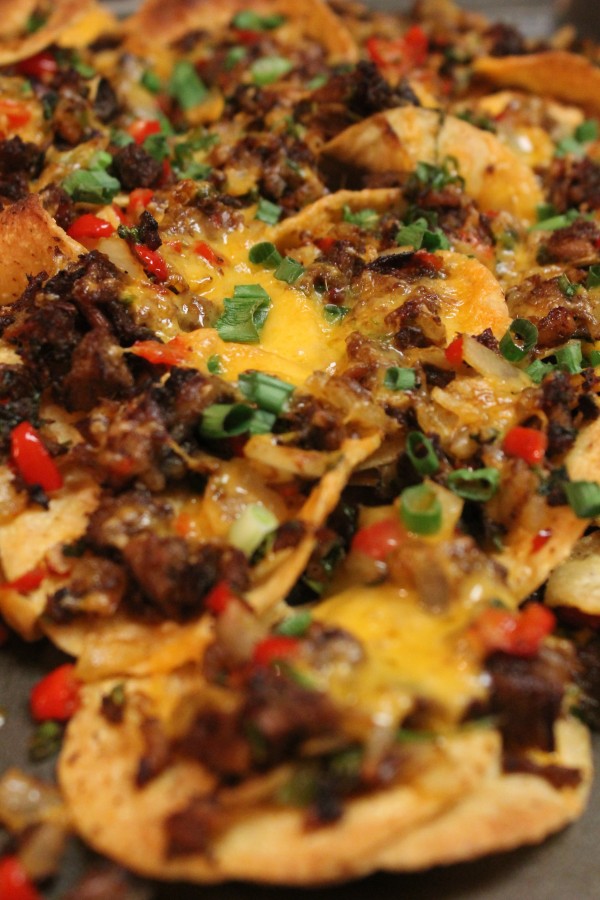 These nachos were an instant hit with my family! Anytime that I make brisket, I will definitely save some for nachos.
Please give this recipe a try and tell me what you think!