Nachos loaded with "Grilled" Chicken, Sweet tomatoes, Onions, and Cheddar Cheese!
In my last post I shared my recipe for a DIY Chipotle Mexican Grill Chicken Bowl. If you've already made it, you probably love this chicken just as much as I do… And can you believe that that was a low sodium recipe?! Anyhow- in this post, I'm going to use the same chicken and use it for our nachos! Why? Because in my opinion this chicken never gets old… and if you have any left over chicken from my previous recipe, this meal will be super quick to put together! ( See, I'm thinking of your time! LOL)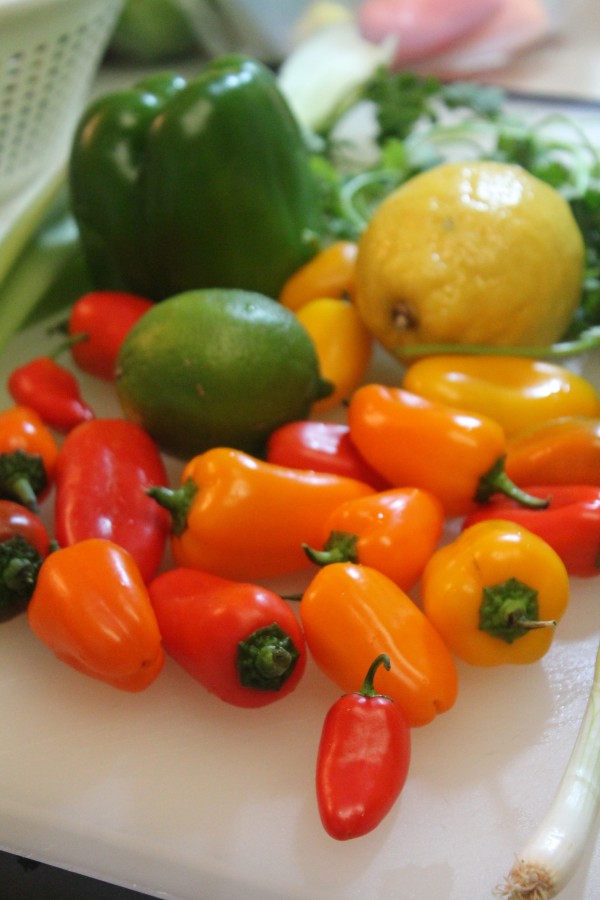 For the chicken ( if you didn't read the previous post) you'll need a lot of vegetables on hand for seasoning purposes. I use a lot of natural ingredients like sweet peppers, onions, garlic and etc, instead of using salt to season this chicken. If YOU want to use salt, feel free.
Once the chicken is done, everything else is a piece of cake, because you're just assembling. The ingredients I used for my nachos were really simple, and few- but if you have other items that you'd like to add, feel free to do so.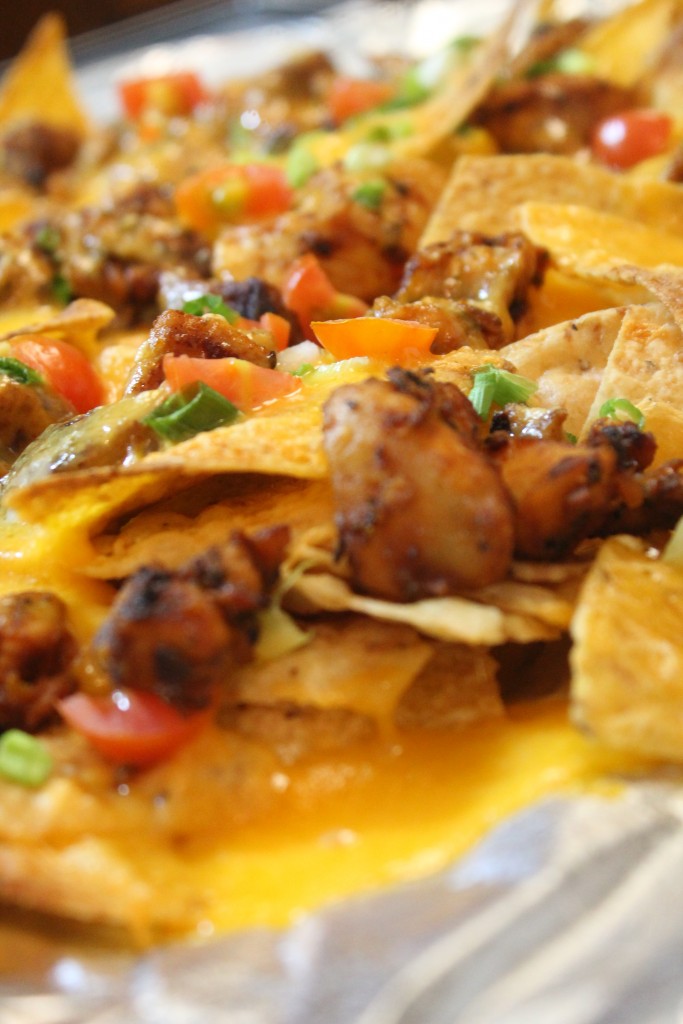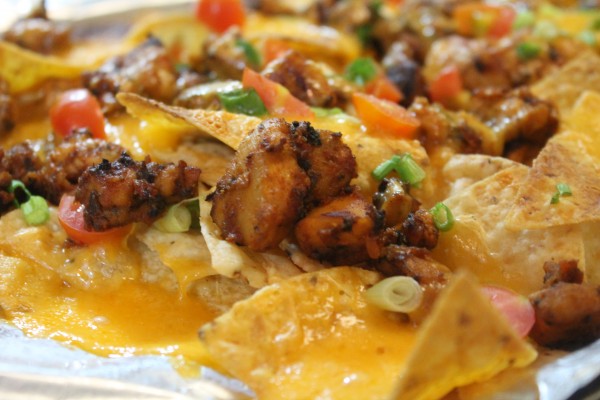 Grilled Chicken Nachos
This game-day dish is super easy to make. Homemade grilled chicken and nachos packed with veggies and cheese. Your guests will go wild when you serve these nachos.
Watch Video
Print Recipe
Pin Recipe
Ingredients
Grilled Chicken Ingredients
Instructions
Directions for Grilled Chicken
Cut the chicken into cubes, and place it into a bowl.

Next, pour in the olive oil.

Squeeze in the lemon and lime juice, then also toss the peels in the bowl as well (there is a lot of flavor in those peels!).

Sprinkle in all of the dry seasonings, as well as the chopped vegetables, then use your hands to make sure the chicken is well coated.

Cover and refrigerate the chicken for two hours.

Pour the vegetable oil into  large skillet, and turn the heat up to medium.

Once the oil is nice and hot, place the chicken into the skillet.

Sprinkle paprika onto the chicken to add color, then cook the chicken until it is fully done.

Remove the chicken from the skillet, and set it to the side.
Nacho Directions
Line a cookie sheet with foil, then spray it with nonsticking spray.

Place the tortilla chips on the cookie sheet, then add the cheese.

Next, add the onions, and tomatoes.

Place the nachos in the oven set on 350 F, and bake until the cheese is nice and bubbly!

Serve with your favorite condiments, and enjoy!
Video
If you loved this recipe,
leave me a review below
. This helps future recipe makers and ensures continued high-quality recipes for years to come!
© 2023 I Heart Recipes