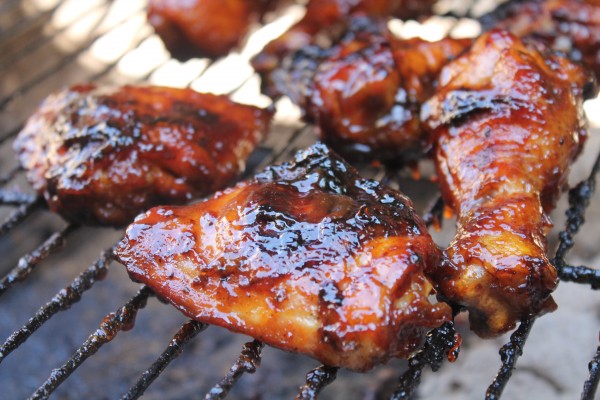 How to make EASY Hickory Smoked Barbecue Chicken on a small charcoal grill!
Hey friends! A few post back I shared a recipe for Grilled Barbecue Rib Tips. As promised, I have another barbecue recipe! This time I am going to show you how to make a super easy hickory smoked barbecue chicken!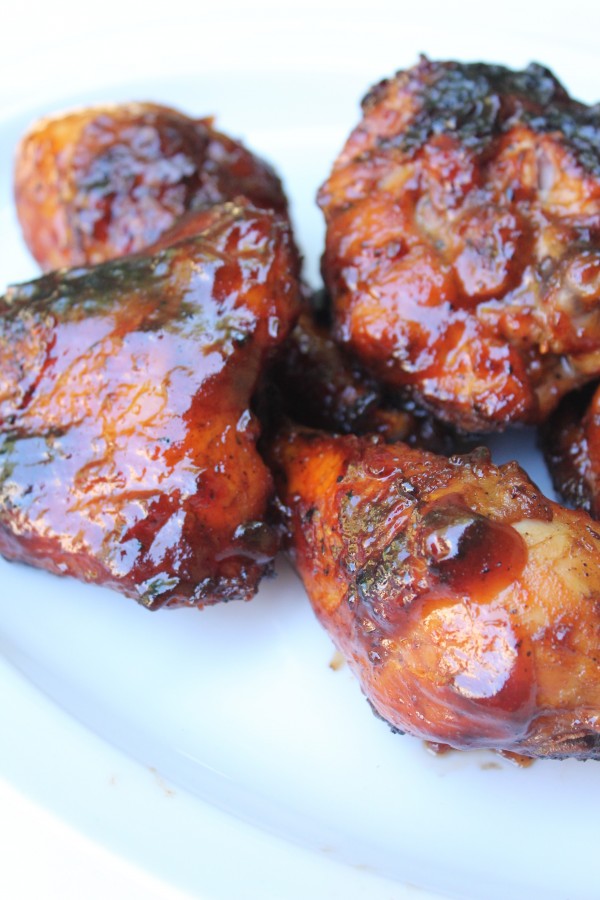 This recipe is super easy, and I will use minimum ingredients. I actually use my homemade barbecue rub to season the chicken, which I have a recipe for. If you're not up to making a the rub, you can use a store bought rub, however- you will be missing out!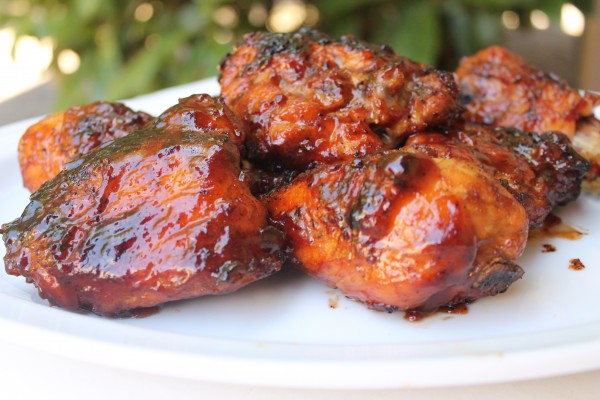 To keep this recipe really easy, I used my favorite store bought sauce, you can definitely make homemade sauce if you choose, as a matter of fact- I will be sharing some homemade barbecue sauce recipes pretty soon!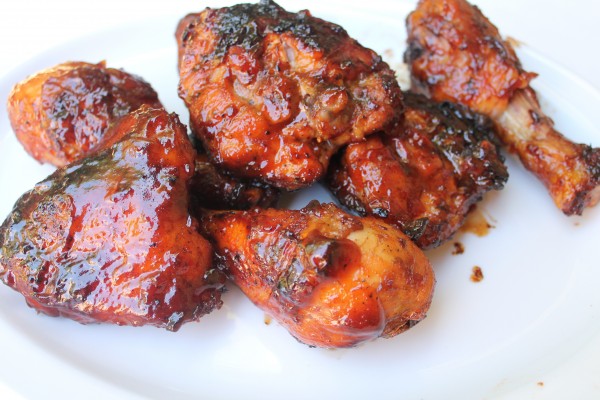 To prevent my chicken from burning, I used indirect heat.  It took about 1 hour and 15-20 minutes, but it was worth the time.  Keep in mind that I used a small charcoal grill for this recipe, and to add smokey flavor I added some hickory wood chips on top of the charcoal. It added enough ( not an excessive amount) of smoke to flavor the chicken.
Here's the recipe
1 lb chicken, legs and thighs
2 tbsp of my barbecue seasoning rub
1 1/2 tbsp extra virgin olive oil
1 tbsp apple cider vinegar
1 1/2 cup of your favorite bbq sauce ( you may use less, but this should be more than enough
You will also need
great quality charcoal ( I use Kingsford original)
hickory wood chips (make sure that you soak them for at least 1 hour prior to using them)
Watch the video for instructions