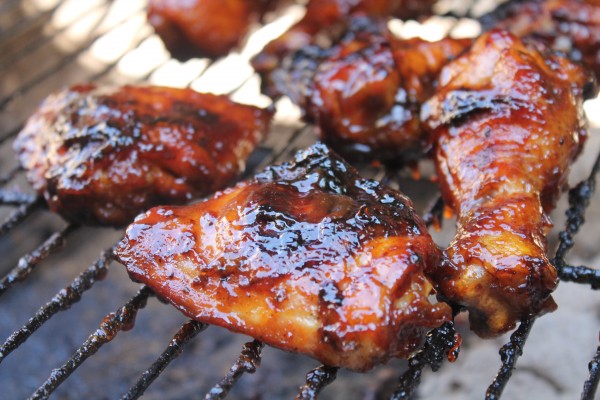 How to make EASY Hickory Smoked Barbecue Chicken on a small charcoal grill!
Hey friends! A few post back I shared a recipe for Grilled Barbecue Rib Tips. As promised, I have another barbecue recipe! This time I am going to show you how to make a super easy hickory smoked barbecue chicken!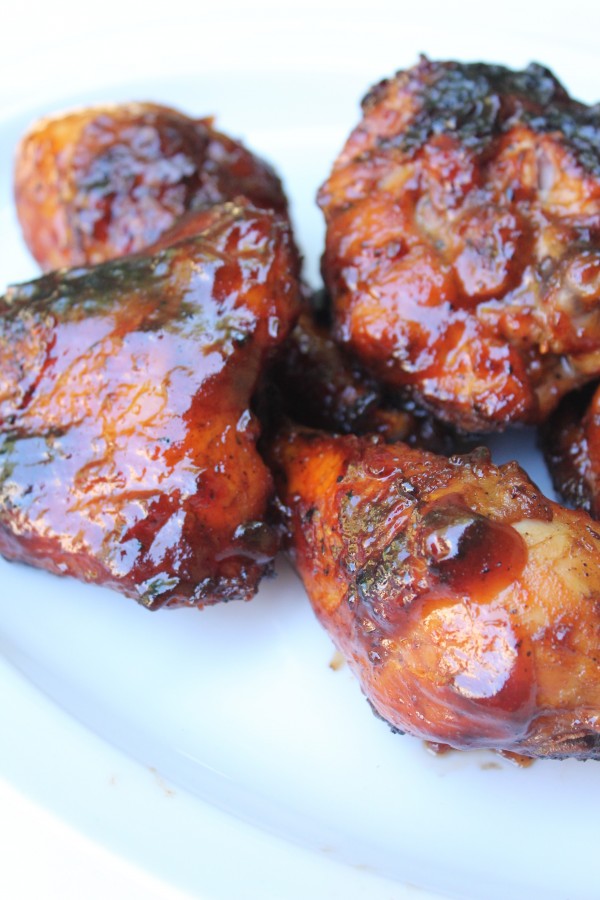 This recipe is super easy, and I will use minimum ingredients. I actually use my homemade barbecue rub to season the chicken, which I have a recipe for. If you're not up to making a the rub, you can use a store bought rub, however- you will be missing out!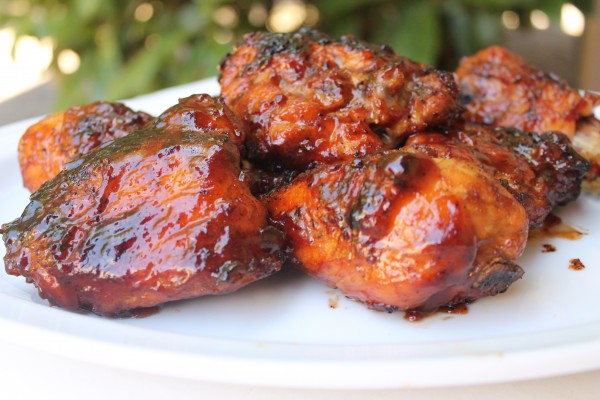 To keep this recipe really easy, I used my favorite store bought sauce, you can definitely make homemade sauce if you choose, as a matter of fact- I will be sharing some homemade barbecue sauce recipes pretty soon!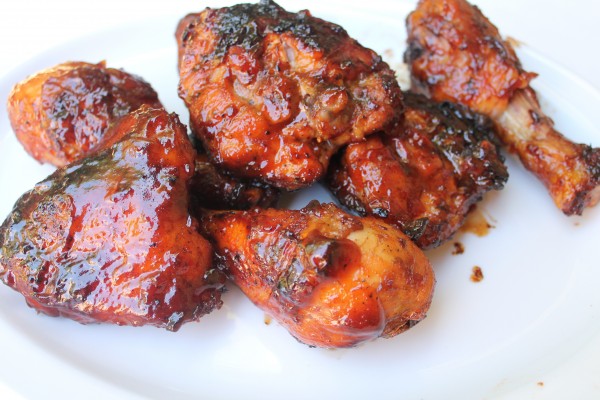 To prevent my chicken from burning, I used indirect heat.  It took about 1 hour and 15-20 minutes, but it was worth the time.  Keep in mind that I used a small charcoal grill for this recipe, and to add smokey flavor I added some hickory wood chips on top of the charcoal. It added enough ( not an excessive amount) of smoke to flavor the chicken.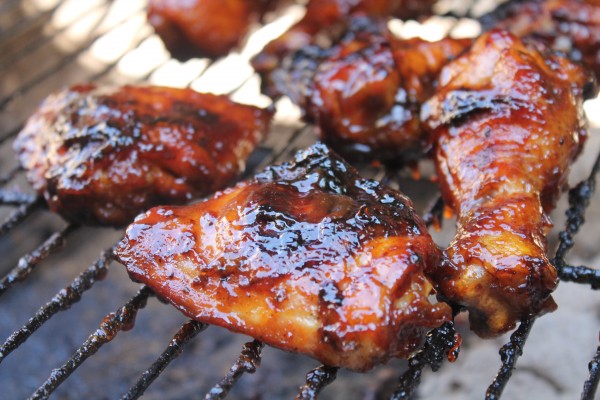 Hickory Smoked Barbecue Chicken
Using homemade rub and store-bought sauce, this is a very easy recipe resulting in tender and tangy grilled chicken that is slow cooked to perfection.
Watch Video
Print Recipe
Pin Recipe
Ingredients
For the Grill
great quality charcoal

I use Kingsford Original

hickory wood chips

make sure that you soak them for at least 1 hour prior to using them
Instructions
Rinse and clean 1 pound of chicken legs and thighs.

Season with homemade barbecue rub.

Drizzle chicken with extra-virgin olive oil and apple cider vinegar.

Using your hands, make sure chicken is nicely coated.

Marinate for 4 hours or overnight.

Soak hickory woodchips for at least one hour before grilling.

Heat charcoal. Once charcoal is nice and hot, place woodchips directly on top of charcoal.

Cook chicken over indirect heat for approximately 25 minutes.

Dab barbecue sauce on chicken.

Every 20 to 25 minutes, turn and baste the chicken with the barbecue sauce until the chicken is cooked throughout and the sauce is sticky.

Remove the chicken from the grill and serve while hot!
Video
If you loved this recipe,
leave me a review below
. This helps future recipe makers and ensures continued high-quality recipes for years to come!
© 2023 I Heart Recipes
Watch the video for instructions