Savory Chicken Lasagna With a Rich & Creamy Sauce!
Lasagna has to be one of the most requested recipes within this past week! I decided to make a lasagna but step away from the traditional version. Sure, I love the old fashioned lasagna as much as the next person; however, chicken lasagna has been one of my favorite dishes since I was a child.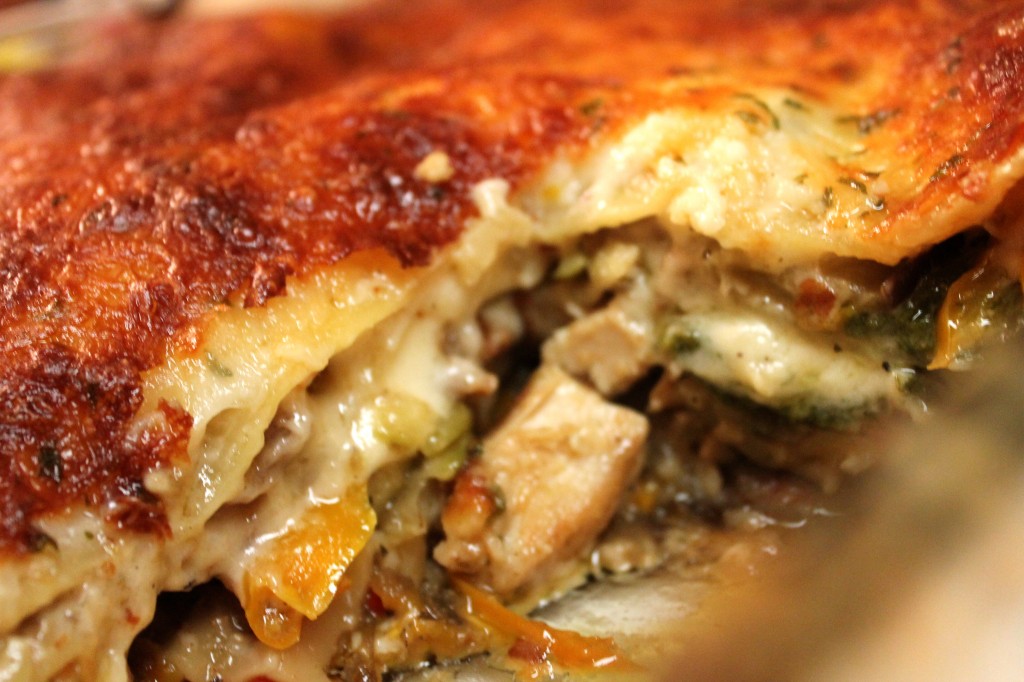 I make this lasagna completely from scratch! Unlike many lasagnas, I don't use ricotta or cottage cheese for this recipe. Instead, I make a super creamy gouda cheese sauce that will knock your socks off! I also like to add a lot of vegetables to this lasagna. This lasagna has eggplant, colorful sweet peppers, zucchini, mushrooms, spinach and onions. I roast the vegetables (except the spinach) in the oven to help remove some of the liquid from the veggies (you don't want a watery lasagna right?!). Roasting the vegetables also gives them a great texture .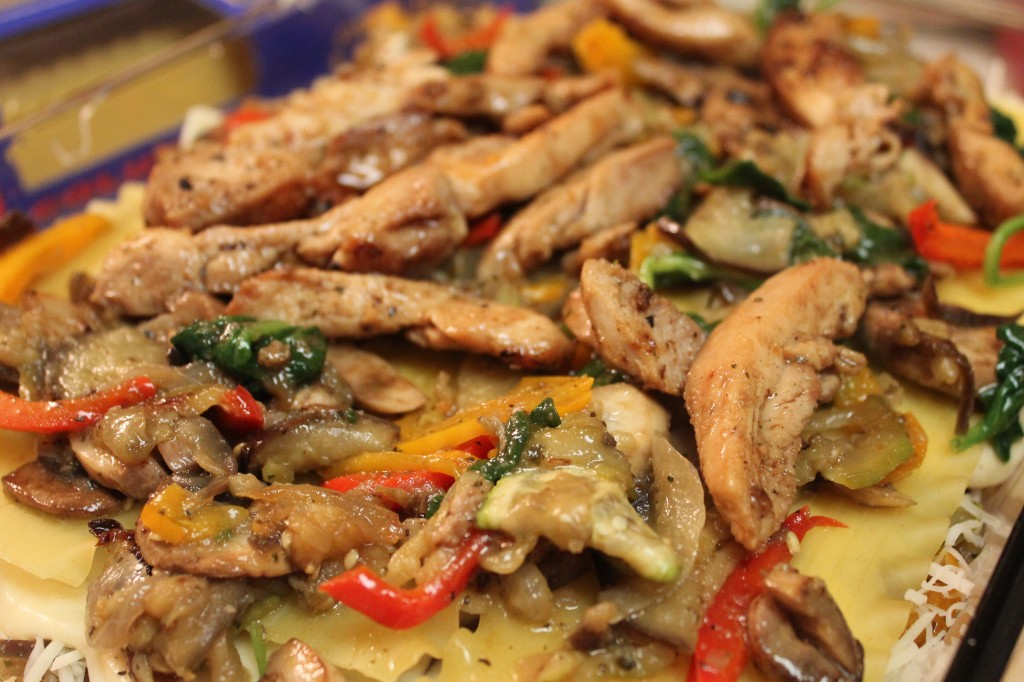 Let me know how you enjoyed this recipe. Tag me on Facebook, Instagram, and Pinterest, subscribe to I Heart Recipes on YouTube, and check out my brand new cookbook, Super Soul Food with Cousin Rosie, loaded with many recipes you can't find anywhere else.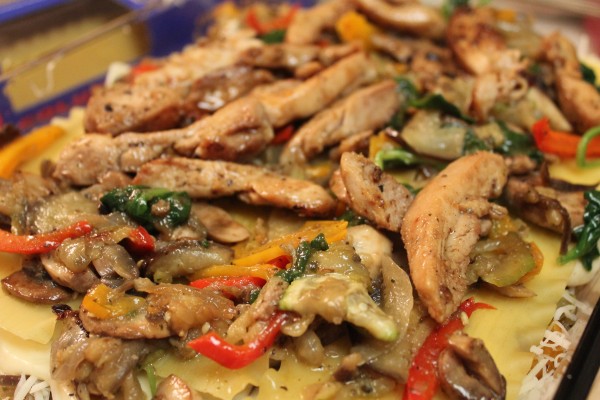 Chicken Lasagna
This isn't your traditional lasagna! Packed with chicken and veggies like eggplant, peppers and onions, all mixed with a creamy gouda sauce, this lasagna will be a hit at dinner. 
Watch Video
Print Recipe
Pin Recipe
Instructions
Place all the vegetables, except for the spinach, in a roaster pan and drizzle 2 tbsp of the canola oil over the veggies. Sprinkle 1 tbsp of the salt free seasoning, and Italian seasoning on the veggies, then toss.

Roast the vegetables on 400 for 10 minutes.

Meanwhile place 2 tbsp of canola oil in a pan, place over medium heat.

Season the chicken with 2 tsp of salt free seasonings, then pan fry the chicken. Once the chicken is done, thinly slice it.

In a large pot add 4 tbsp of butter, and place over medium heat. Once the butter melts and starts to bubble, sprinkle in the all purpose flour and stir.

Pour in the heavy cream and whisk until the mixture is lump free.

Add in the shredded gouda into the pot, and stir. Reduce the heat down to low.

Cook the spinach in a pan, along with 1 tsp of canola over medium heat for 2 minutes.

Combine all of the vegetables in one bowl.

At the bottom of a bake dish, add some of the vegetables, and chicken. Pour some of the cheese sauce on top, then add a layer of the lasagne pasta.

Next add more vegetables, chicken, and cheese sauce, then add some of the Italian cheese blend, then pasta. Repeat twice.

On top of the last layer of pasta, add the remaining of the cheese sauce, then Italian cheese.

Cover the dish, then bake on 375 F for 35 minutes.

Remove the cover from the pasta, and let bake for another 10-15 minutes.

Let the lasagne sit for 10 minutes before serving.

ENJOY!
Video
If you loved this recipe,
leave me a review below
. This helps future recipe makers and ensures continued high-quality recipes for years to come!
© 2023 I Heart Recipes
If you enjoyed this chicken lasagna, check out some of my other recipes!
Baked Stuffed Cabbage Rolls (with Tomato Sauce)
Easy Baked Italian Stuffed Shells