A no-mess, no-stress way to cook a whole turkey—in the slow cooker! No basting or brining needed. This slow cooker whole turkey recipe will give you the most tender, juiciest turkey ever!
When I was younger, my mom always slow-cooked her Thanksgiving turkey. She would prepare the turkey the day before Thanksgiving and then slow-cook the whole turkey in the oven overnight. Yup, overnight. She'd actually wake up a couple of times to baste the turkey. I'm sorry, but I seriously ain't got time to wake up to baste a turkey! Nope. Honey, I refuse. Heck, during the holidays, I already have to cook candied yams, stuffing, collard greens, sweet potato pie, and let's not even get on the gumbo!
So, to make a long story short, I prefer to make my Thanksgiving (and Christmas… and Easter… and ANY holiday) turkey in the slow cooker. My turkey ALWAYS comes out super juicy. This slow cooker turkey recipe is foolproof!
Why You Need This Slow Cooker Turkey Recipe
Cooking a holiday meal is stressful, y'all. Don't get me wrong, I have plenty of oven-cooked turkey recipes, so I am no rookie to cooking a turkey in the oven. But roasting a whole turkey occupies your oven ALL DAY. So forget all those delicious sides you want to make, and don't even THINK about pies… You gotta keep your eye on that bird all day long.
Cooking a turkey in the slow cooker has got to be one of the easiest ways to cook a turkey. You save precious oven space, and you don't need to constantly check or baste the turkey to ensure it stays moist and juicy—you just toss all the ingredients in the slow cooker and let it work its magic.
This is the way to do it if you want a perfect Thanksgiving turkey.
What You Need to Make a Slow Cooker Whole Turkey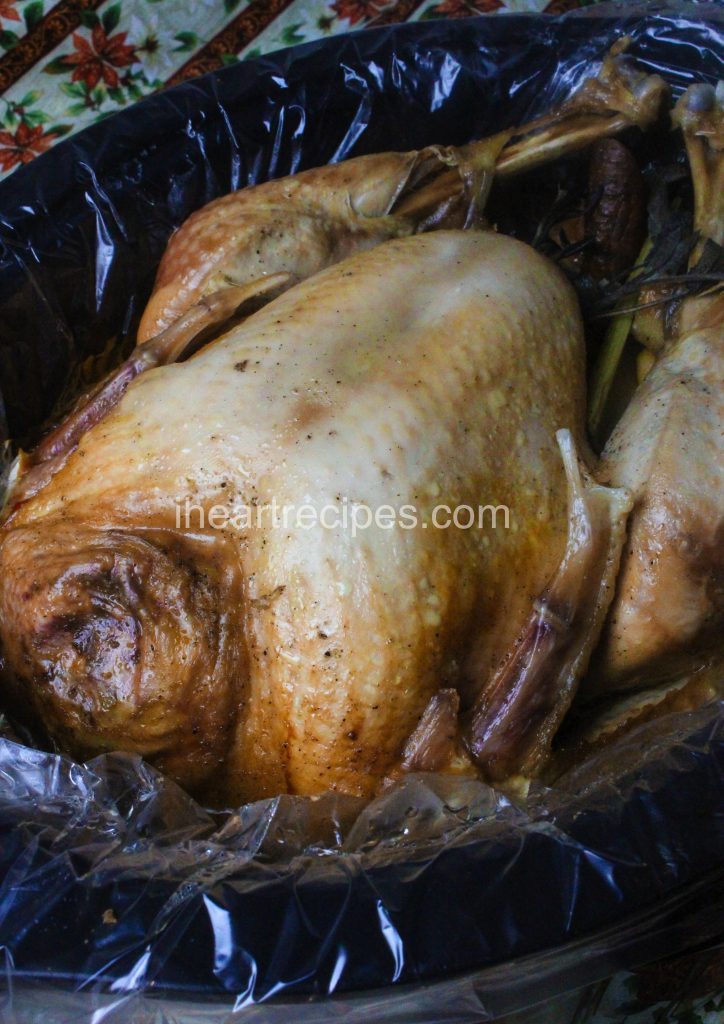 To get started with my slow cooker whole turkey recipe, I gather up all my goodies. What do I use for my Crockpot turkey? Everything that I use for my roast turkey recipe! Here are the main ingredients I use for my Crockpot turkey recipe:
Aromatics and vegetables: onions, celery, garlic, fresh herbs (sage, thyme, and rosemary), carrots, oranges, and apples.
Seasonings: Kosher salt, fresh ground black pepper, and garlic powder.
I know someone will ask, "why the oranges and apples?!" So let me explain—oranges and apples flavor the turkey perfectly! No, they do not make the turkey taste sweet or come out tasting like someone spilled orange juice all over the turkey. Instead, it simply adds flavor along with the other ingredients used!
I like to keep my slow-cooked turkey simple and use the basics when it comes to seasonings and spices. However, y'all know I am the Queen of Seasoning–I have my own line of gourmet seasonings and spices called Rosamae Seasonings! We have everything from poultry seasoning to lemon pepper, garlic pepper, smoked sea salt, and even salt-free seasonings. If you want to up your seasoning game, Rosamae Seasonings will help you do just that. I'd recommend the poultry seasoning and garlic pepper for this slow cooker turkey!
Recommended Kitchen Tools
Wondering what kitchen tools you need to make a slow cooker turkey? What kind of slow cooker do you need? I got you covered, Cousins! Here are the essential equipment and tools you need for a perfect Crockpot turkey:
Slow cooker: I usually make a 9 lb. turkey in my 6-qt. digital Crockpot. If you're cooking a turkey larger than 9 lbs., I recommend a larger slow cooker.
Meat thermometer: Making sure your turkey is cooked to the proper internal temperature is important, so make sure you have an accurate instant-read or digital meat thermometer on hand.
Slow cooker liners: Using a liner is a lifesaver for easy clean-up, so I cannot recommend using these enough when you make slow cooker recipes.
How to Cook a Turkey in a Slow Cooker
Are you ready to see just how simple this slow cooker turkey recipe is? This recipe requires minimal prep to get started. I first line my Crockpot with a slow cooker liner, which also doubles as a turkey bag. If you have cooked a turkey in a bag, you know it comes out all juicy and tender!
Next, I empty the giblets from the turkey cavity, then stuff it with a bunch of goodies—all my aromatics (apples, oranges, herbs, and vegetables). Then I grab all the stuff that couldn't fit into the cavity and toss it into the bottom of the slow cooker.
Now it's time to season the turkey. All you need is some olive oil, salt, pepper, and garlic powder—how easy, right?! Make sure to rub the olive oil and seasonings all over the entire turkey (front, bottom, in all the cracks and crevices!). Once the turkey is seasoned, place it in the slow cooker on top of the veggies. Place the lid on the slow cooker and set the slow cooker on low.
That's it! That's all you gotta do, y'all! It's the simplest recipe for cooking a whole turkey, and it's easily one of my favorites.
Tips, Tricks, and FAQs for a Perfect Slow Cooker Turkey Recipe
Since this recipe was almost too easy, I figured I would throw in some additional tips on how to slow-cook a turkey. My lovely readers ask me questions all the time, so I am here to give y'all the answers!
What size turkey fits into a slow cooker?
I typically make a 9 lb. turkey, which is plenty for my Thanksgiving dinners. A 9 lb. turkey fits snugly into my 6-qt. slow cooker. It takes a little work, but I can usually get it in there. If your turkey is slightly too large to fit into your slow cooker (and you don't have a larger Crockpot), you can cover the slow cooker with aluminum foil. Don't worry about trying to jam that lid on. Cover it with foil and call it a day—it works perfectly!
How long should you thaw a turkey before cooking it?
Remember that you need plenty of time to defrost the turkey. Defrosting time depends on the size of the turkey. You should always allow at least a few days to thaw a turkey in the refrigerator. Here is a helpful chart of the time it takes to thaw a turkey fully, depending on the size:
| | |
| --- | --- |
| Weight of Turkey: | Thaw For: |
| 8 to 12 lbs. | 2 to 3 Days |
| 13 to 16 lbs. | 3 to 4 Days |
| 17 to 20 lbs. | 4 to 5 Days |
| 21 to 24 lbs. | 5 to 6 Days |
How long does it take to slow-cook a turkey?
I'm sure everyone won't be making the exact same size turkey as me, so I included a little cheat chart below. Keep in mind that some slow cookers run a little hotter or cooler than others, so cooking times may vary. The most important thing is that the turkey is cooked to an internal temperature of 165 degrees Fahrenheit. I also slow-cook my turkey on the LOW setting. If you choose to set your slow cooker to high, these cook times will also change.
| | |
| --- | --- |
| Weight of Turkey: | Cook Time: |
| 8 to 10 lbs. | 8 – 9 hours on LOW |
| 12 to 14 lbs. | 10-12 hours on LOW |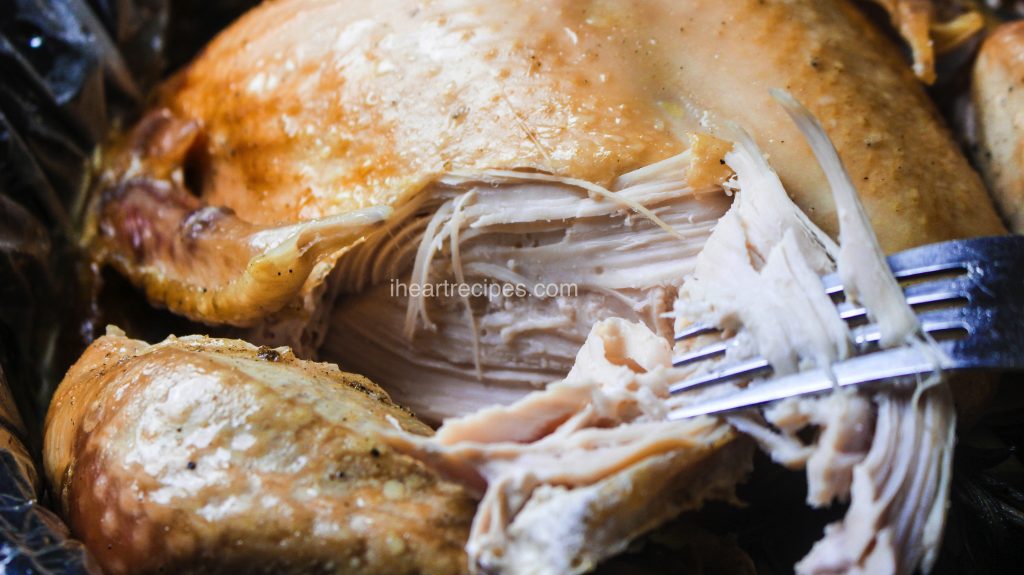 Is it safe to slow-cook a turkey?
Yes, it is perfectly safe! Food-borne illness has a "danger zone" where bacteria grow, between 41 degrees to 140 degrees Fahrenheit. Your turkey should cook at above 135-140 degrees within 4 hours, so occasionally check the internal temperature of the turkey (in the thickest part of the breast) when cooking. If the temperature is too low, turn up the heat on your slow cooker.
Is it better to cook a turkey slow or fast?
Low and slow, baby! That's how you achieve the most tender, juicy turkey. Plus, slow cooking a turkey cooks it in its own juices. Talk about flavor overload! Feel free to prep your turkey with herb and garlic butter (in addition to the olive oil and seasonings) for even more flavor.
How do I get crispy skin on a slow-cooked turkey?
If you're worried about getting a nice, crispy skin on a slow cooker turkey, all you need to do is broil the turkey for a few minutes at the very end of its cooking time. Simply remove the turkey from the slow cooker (carefully, cause this baby is so tender, it could fall apart), transfer it to a roasting pan or baking sheet, and put it under the broiler for 3-5 minutes until the skin is crisp enough to your liking.
Can I make gravy for my turkey in the slow cooker?
Absolutely! You'll have all of those delicious juices and drippings at the bottom of your slow cooker—I encourage you NOT to let that goldmine of flavor go to waste. I make a delicious homemade gravy in my slow cooker smothered turkey wings recipe, or I have another turkey gravy recipe here that's just as easy.
Slow Cooker Whole Turkey Recipe Card & Video Tutorial (+ More Delicious Holiday Recipes!)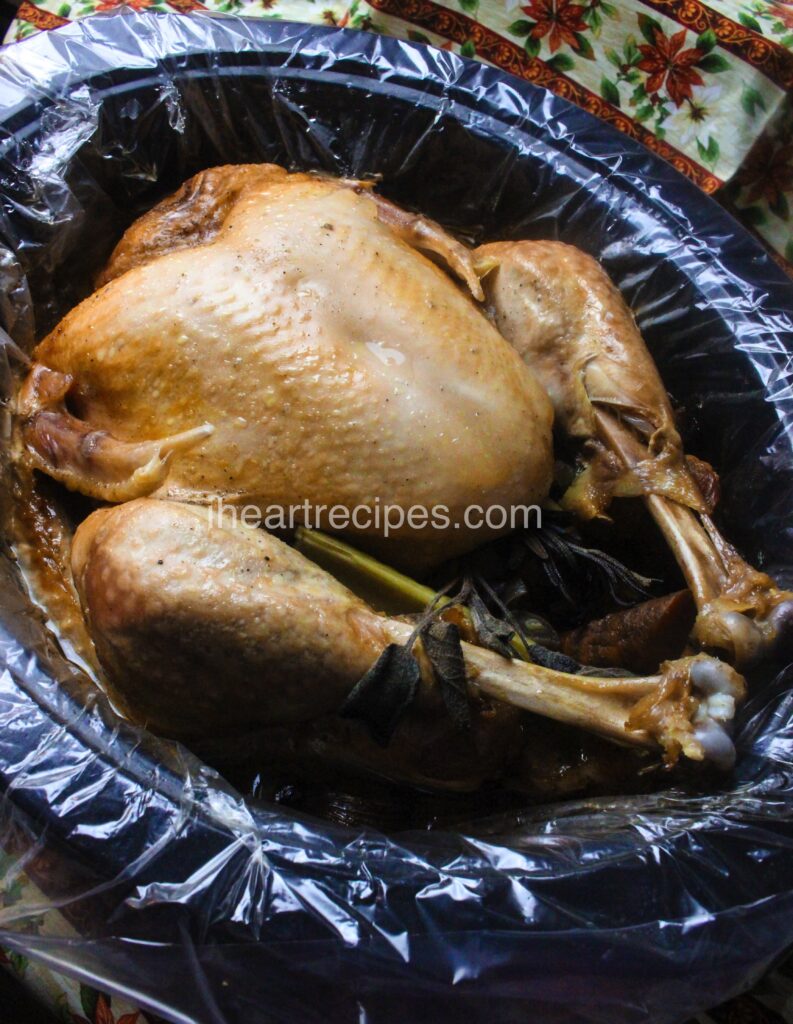 Okay, y'all, now that we've covered all the important stuff, it's time to get cookin'! I want you all to have a fantastic festive dinner, complete with the perfect holiday turkey. No matter what meal you make this slow cooker turkey recipe for, it is a crowd-pleaser.
If you want more turkey recipes, check these out next:
Make sure to watch my step-by-step video tutorial below to see how I make this super simple slow-cooked turkey recipe and save the recipe on Pinterest! Don't forget to tag and follow me on Facebook and Instagram, subscribe to I Heart Recipes on YouTube, and check out all my cookbooks! I just released a brand new cookbook, Super Soul Food with Cousin Rosie, with many recipes you can't find anywhere else.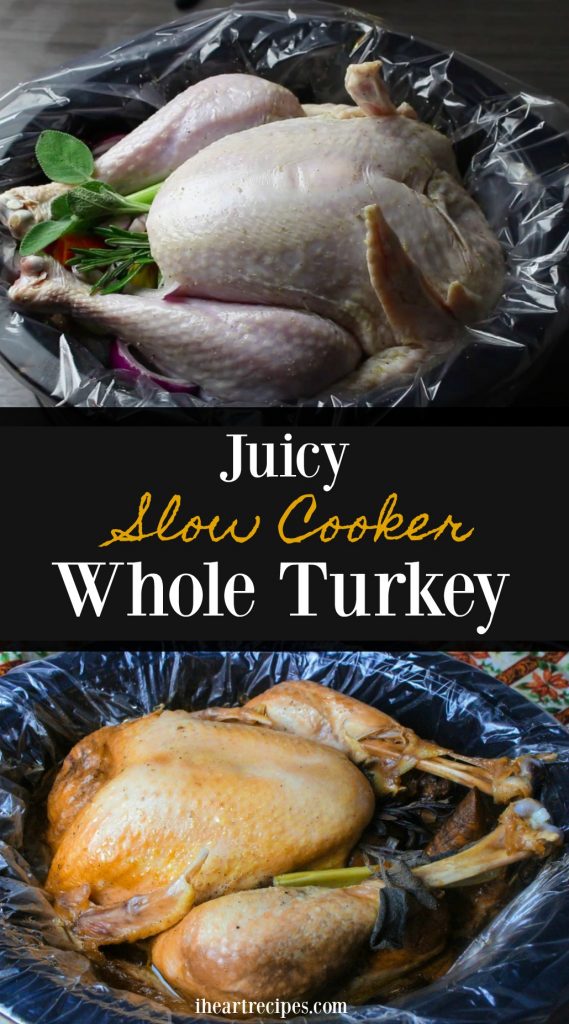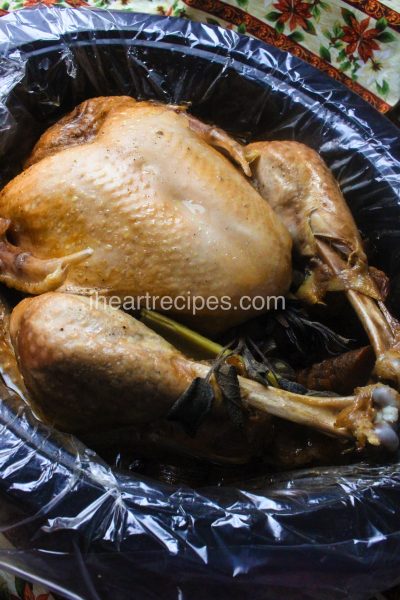 Slow Cooker Whole Turkey
Here's a whole juicy turkey that you can make in a slow cooker. No basting or brining needed! Flavorful, moist and tender, this is a great treat for any holiday dinner.
Watch Video
Print Recipe
Pin Recipe
Ingredients
8-10

lb

whole turkey

cleaned & cavity emptied

3

tbsp

olive oil

or vegetable oil

2

tsp

kosher salt

1/2

tsp

ground black pepper

1

tsp

garlic powder

1

medium sized orange

using only half

2

medium apples

any baking apples will do

2

medium onion

yellow, white, or red, chopped

2

stalks of celery

cut

2

large carrots

peeled & cut

5

sage leaves

3

sprigs of thyme

2

sprigs of rosemary
Instructions
Stuff the turkey cavity with apple slices, half of a orange, celery, carrots, garlic, onions, and the fresh herbs.

There will be leftover vegetables, herbs, and apples. Set them to the side.

Drizzle the turkey with 2 tbsp olive or vegetable oil.

Sprinkle the salt, pepper, and garlic powder all over the turkey.

Rub the turkey down to make sure the oil and seasonings coat the entire turkey.

Now take the remaining vegetables and aromatics and toss them in the slow cooker.

Drizzle the vegetables with 1 tbsp of olive oil.

Now place the turkey in the slow cooker.

Set the slow cooker on low and cover with the lid.

Now cook on LOW for 8 to 8 1/2 hours.

Serve & enjoy the juiciest turkey ever!
Video
Notes
If your turkey is a bit too large, cover the top of the slow cooker and the turkey with aluminum foil. 
I use slow cooker liners to line my slow cooker for easy cleanup. 
If you want crispier skin, broil the turkey in the oven for 3-5 minutes at the very end of the cooking time.
If you loved this recipe,
leave me a review below
. This helps future recipe makers and ensures continued high-quality recipes for years to come!
© 2023 I Heart Recipes
Make this slow cooker whole turkey a complete meal with these popular holiday side dishes!

Baked Candied Yams- Soul Food Style
---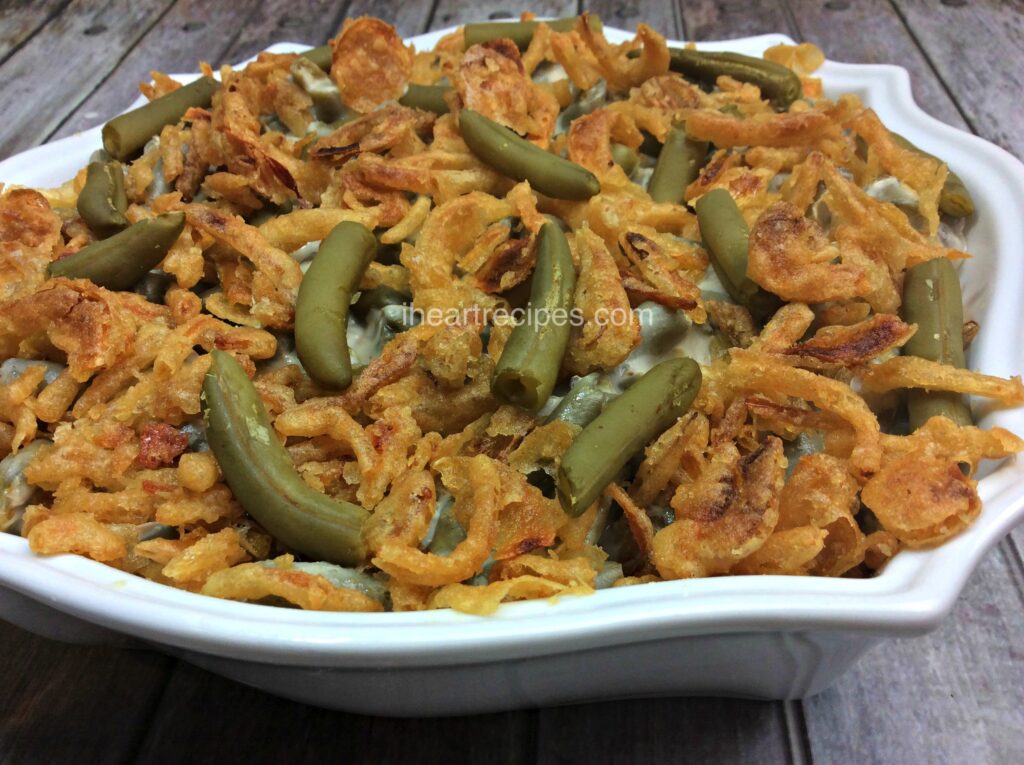 Green Bean Casserole
---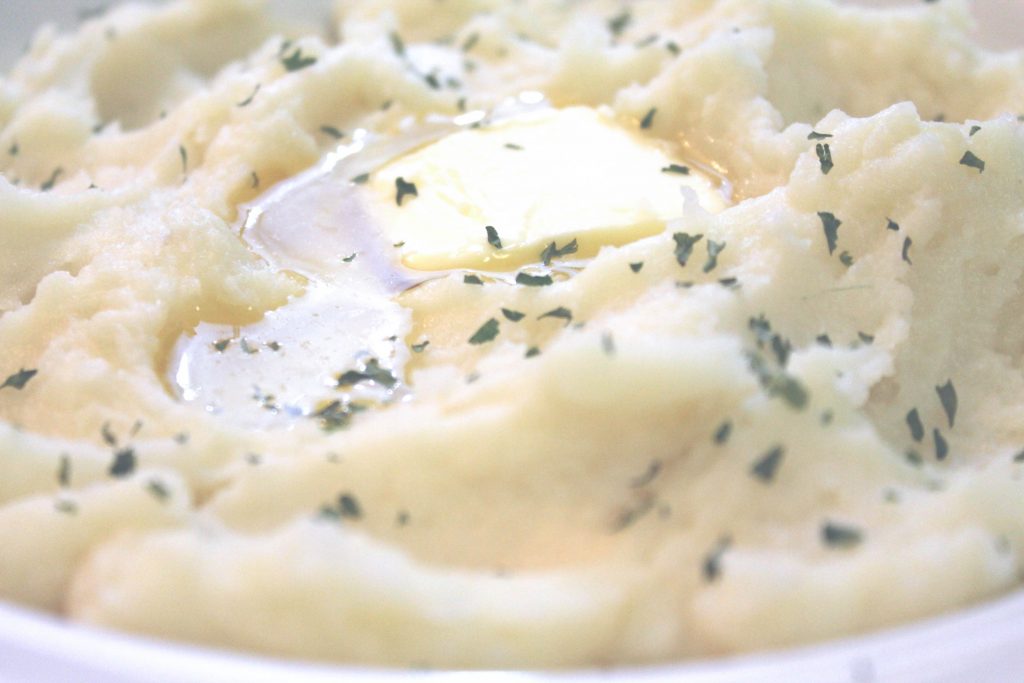 Creamy Mashed Potatoes
---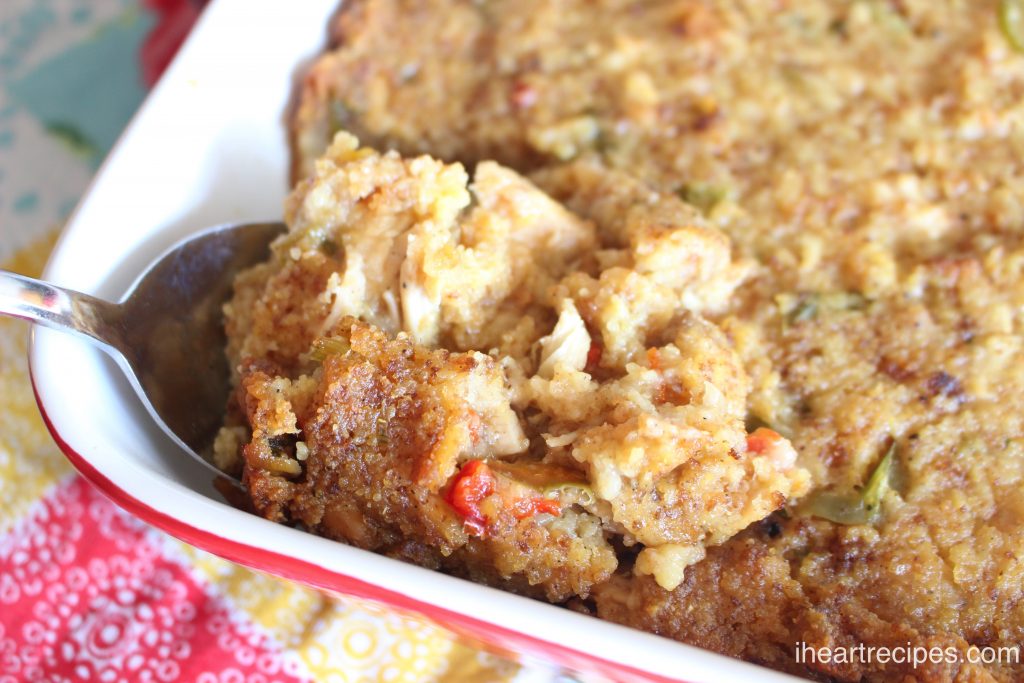 Southern Cornbread Dressing
---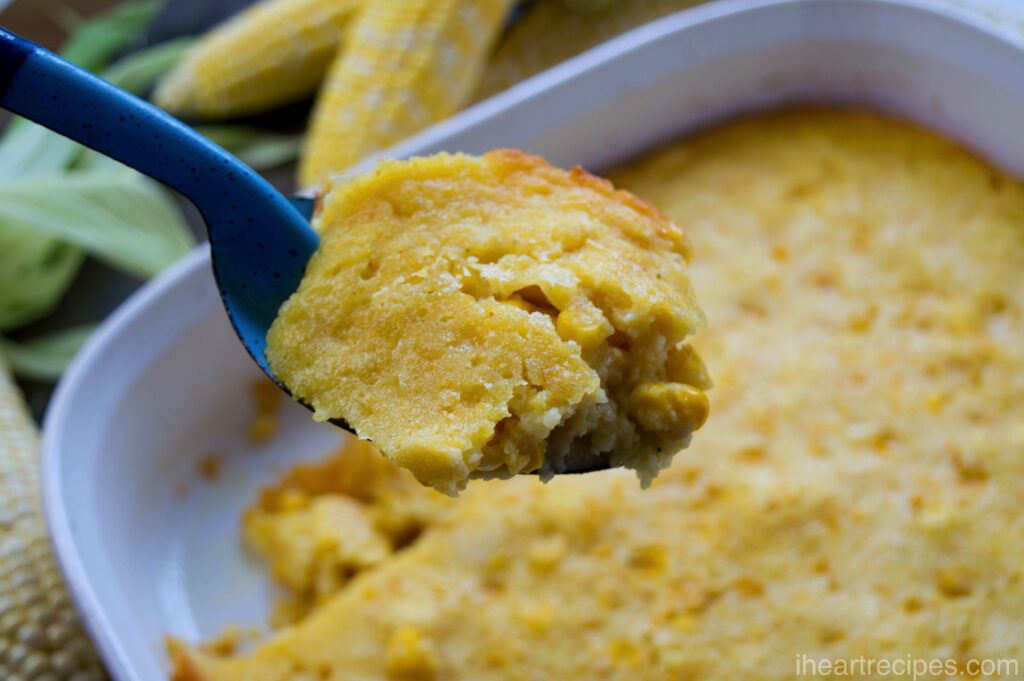 Corn Pudding Casserole
---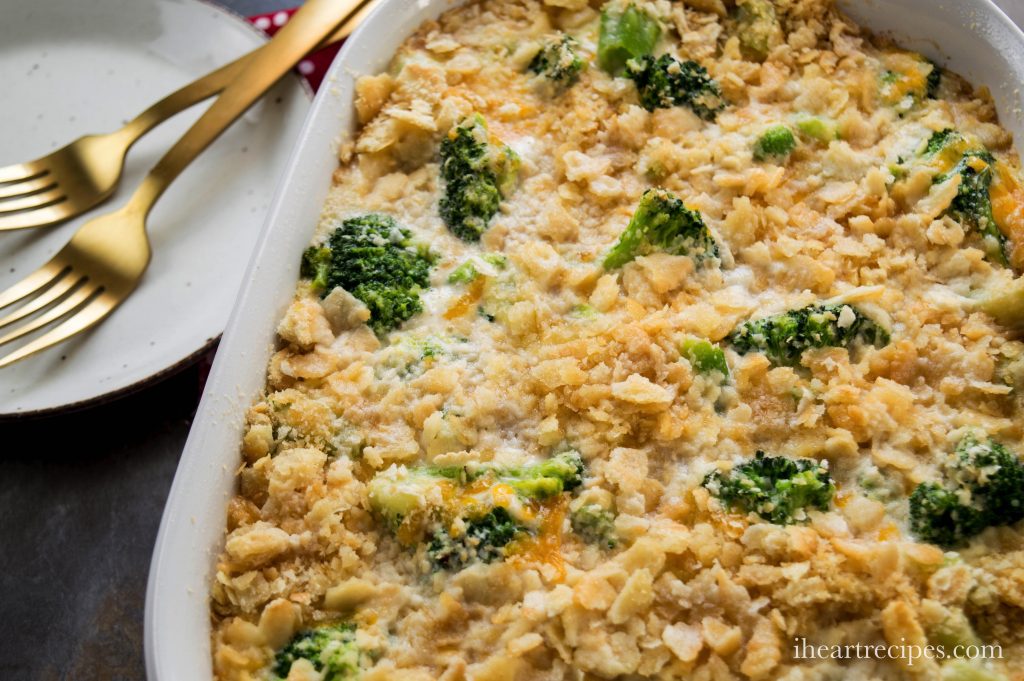 Southern Broccoli Casserole
---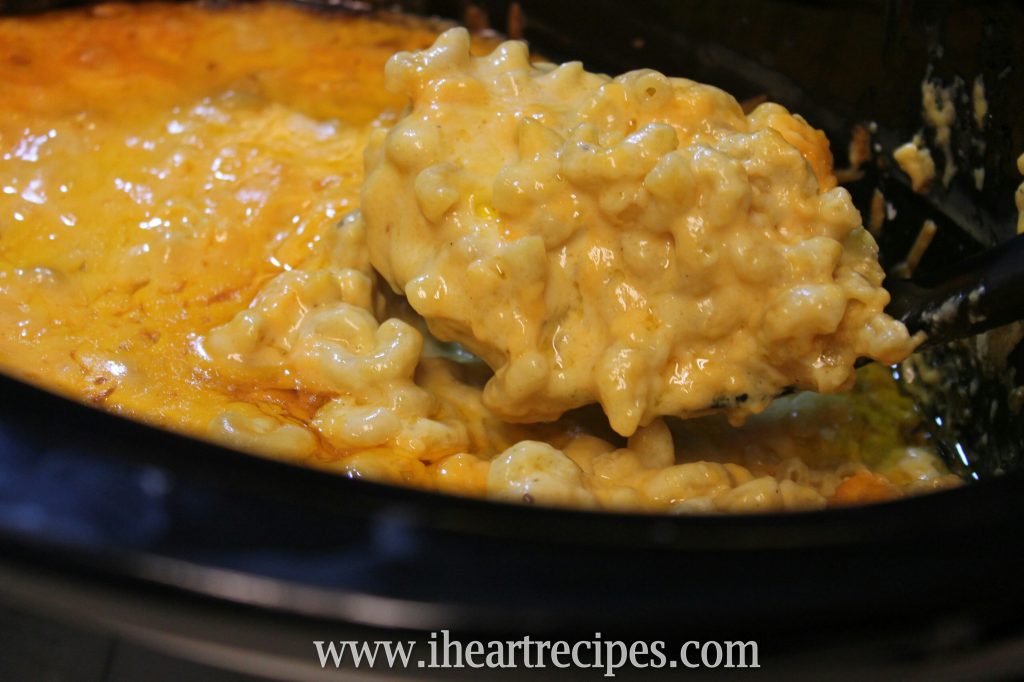 Slow Cooker Macaroni & Cheese