A homemade delicious meal cooked in the slow cooker made with boneless skinless chicken thighs, red potatoes, celery, onion, carrots, and more!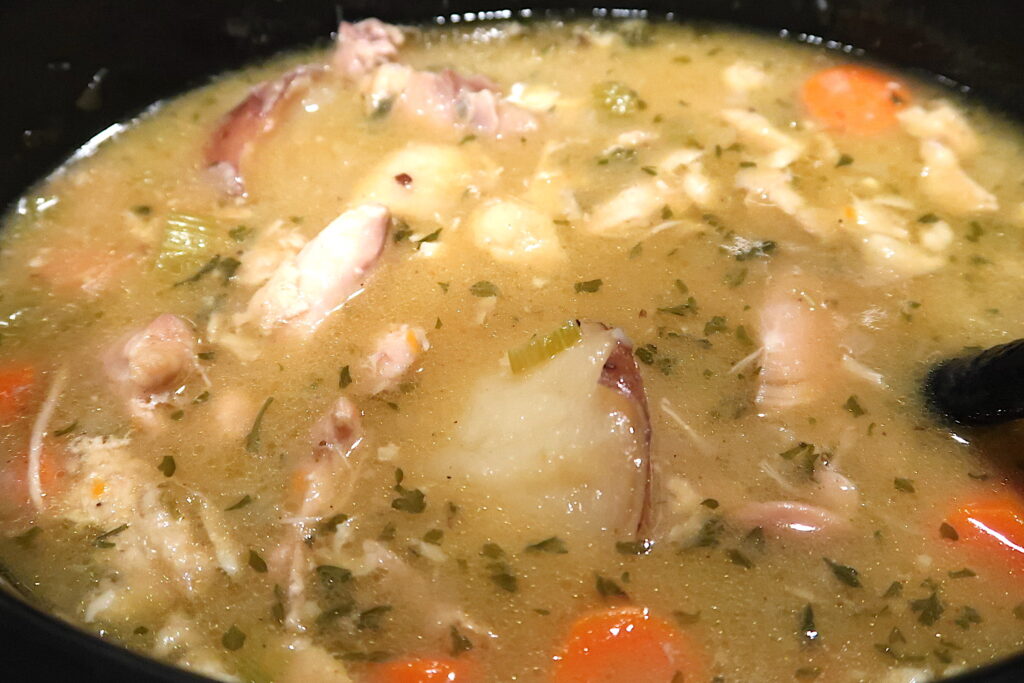 Hey cousins, I have this amazing comforting slow cooker stew recipe that I want to share with you that is absolutely perfect during the fall and winter months. This homemade chicken stew will stick to your bones, leave you satisfied, and best of all its a slow cooker meal! Did I also mention that this chicken stew recipe is budget-friendly? Well now that I've put the cards on the table, let's get into the kitchen and make my slow cooker chicken stew!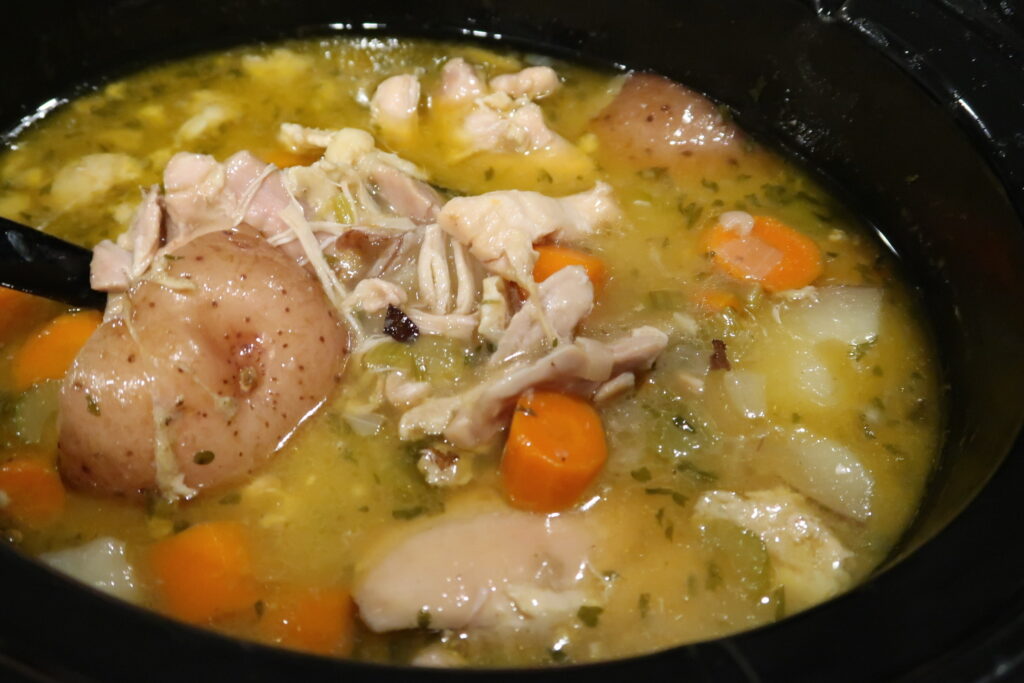 Okay y'all, for this chicken stew recipe, I'll be using boneless skinless chicken thighs. You can certainly swipe them out for bone-in chicken thighs with skin, chicken breast, or even a whole chicken. Pretty much, you can use whatever chicken pieces that you want to use as long as it's 4 lbs of chicken (because I'll be using 4 lbs of chicken thighs)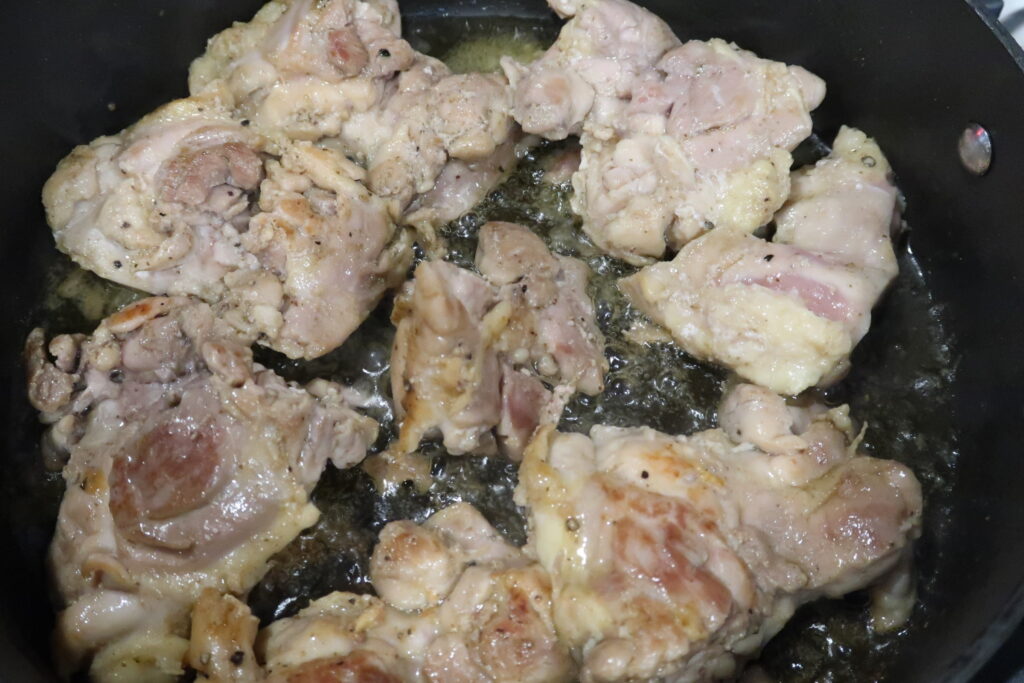 Don't forget Rosamae Seasoning for Your Homemade Chicken Stew Recipe!
You'll need some poultry seasoning as well as seasoning salt. Of course I'm using Rosamae's Poultry Seasoning, as well as seasoning salt! My Rosamae Seasoning Poultry Seasoning is packed with flavorful herbs such rosemary, marjoram, and thyme. It also has a nice amount of garlic, celery salt, and more!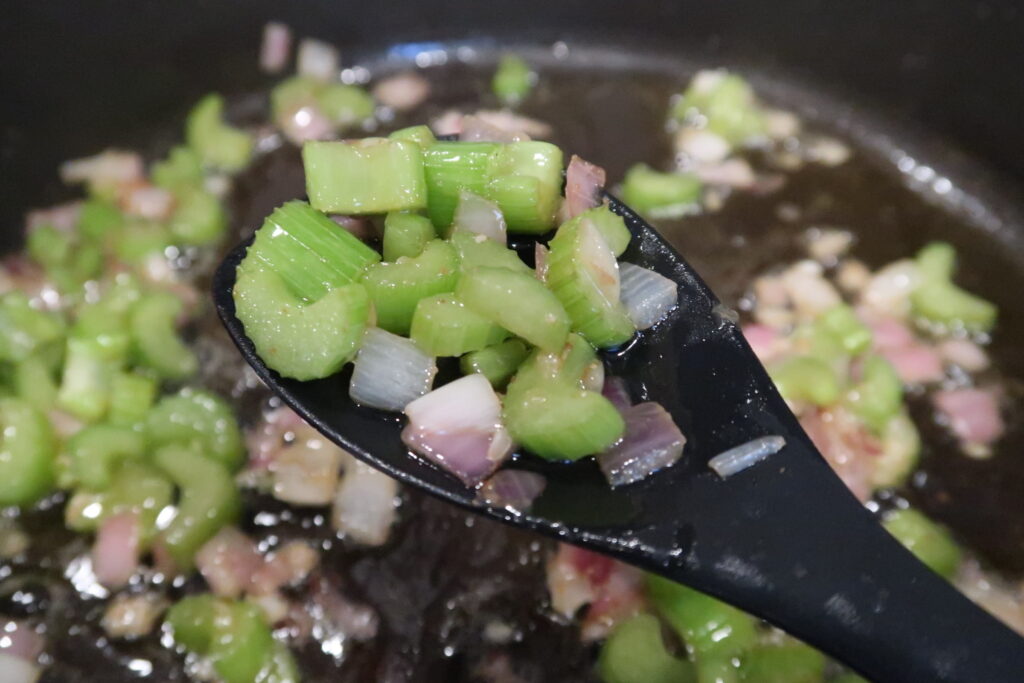 Although I like chicken stew with rice, this recipe for chicken stew doesn't call for rice. Instead of rice, I use red potatoes. Golden potatoes can be used in this recipe as well. You can use russet potatoes as well, but if you do use russet potatoes, don't add them until halfway into slow cooking the stew. If you add the russet potatoes sooner, they will fall apart!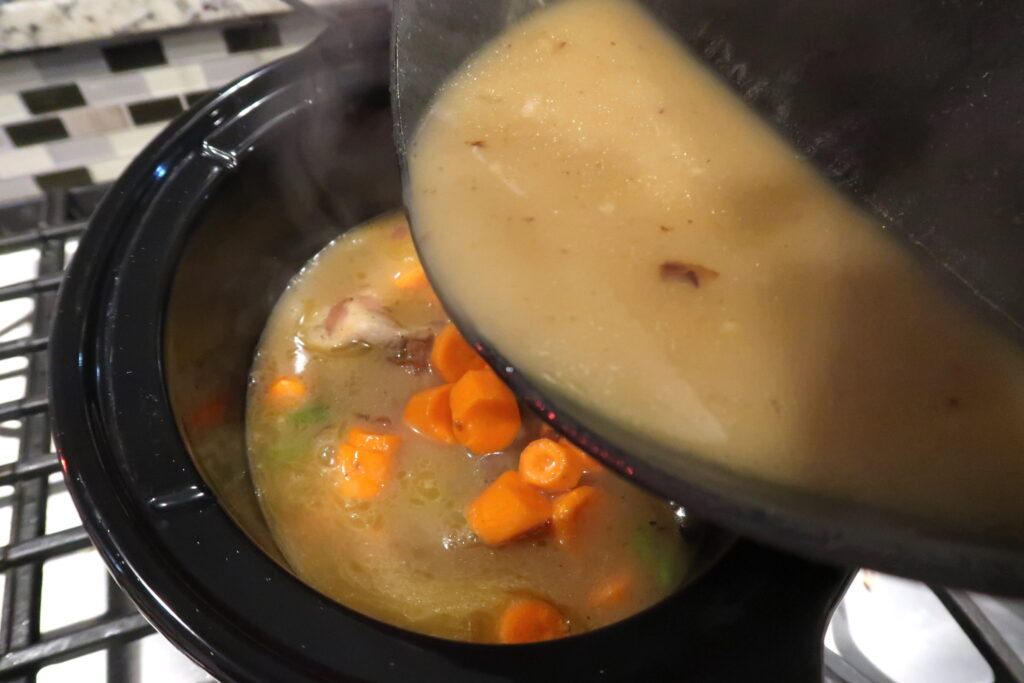 Hassle-Free, Freezer-Friendly Homemade Chicken Stew!
Unlike a lot of the chicken stew recipes, this recipe does not use any cream canned soups. Instead of using canned cream soup, I simply thicken chicken brown using all purpose flour.
This recipe is super easy to make, and can actually be frozen for up to 3 months after making. Give my slow cooker chicken stew recipe a try, and tell me what you think below!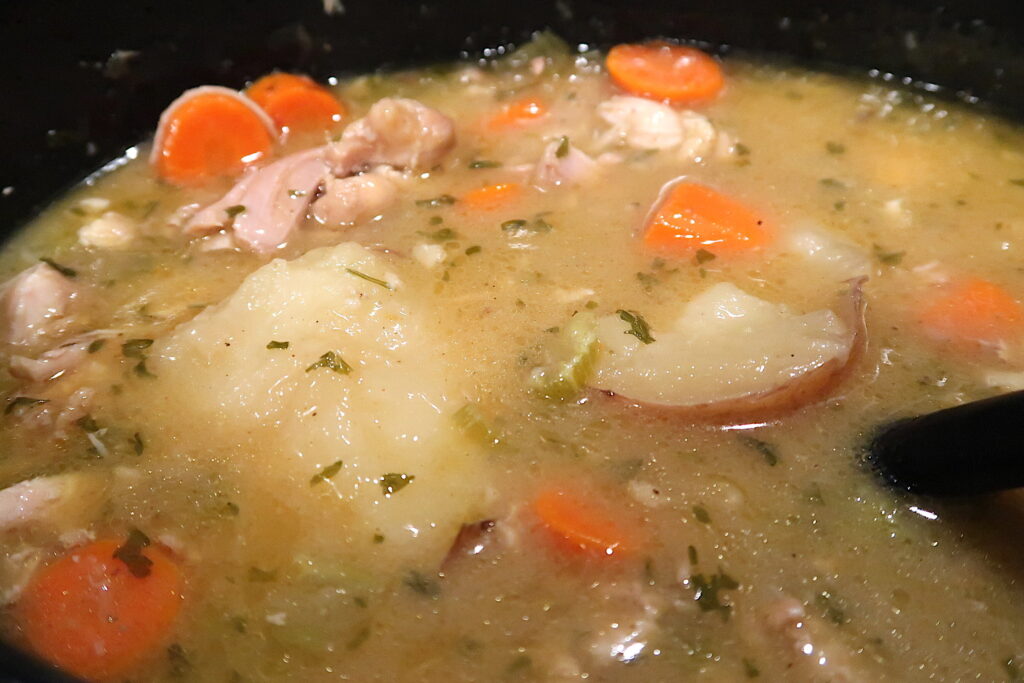 Print my slow cooker chicken stew recipe below, and don't forget to share it on Facebook & Pinterest with your friends!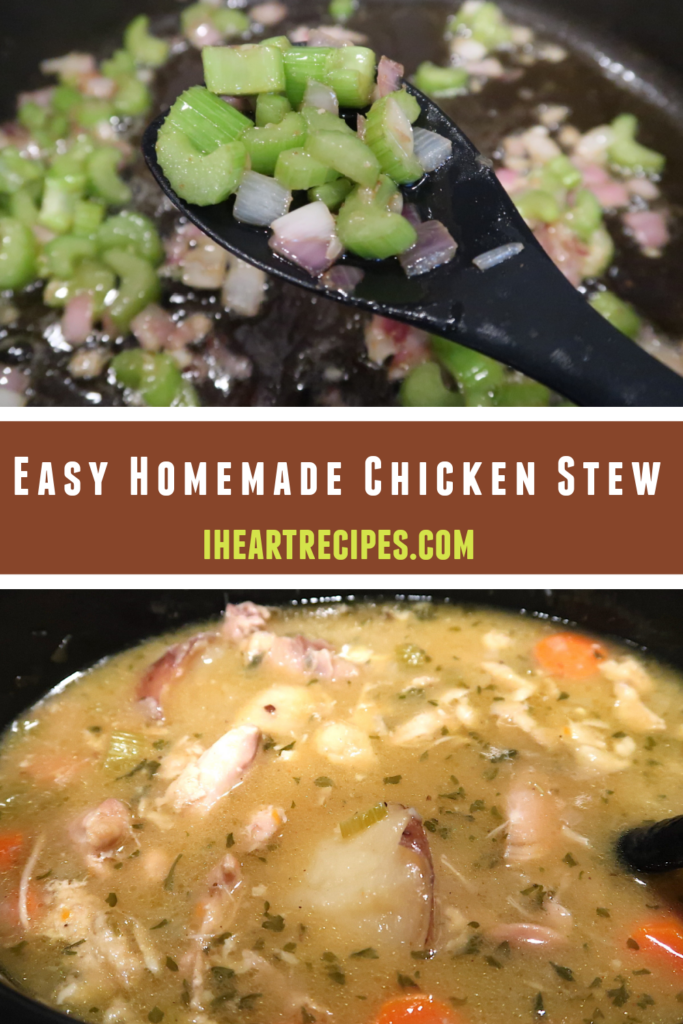 Slow Cooker Chicken Stew
This heart, satisfying slow cooker chicken stew recipe is packed with tender chicken, carrots, potatoes, and more. The perfect easy winter soup recipe!
Ingredients
1/4

cup

avocado oil

you can use your favorite vegetable oil

4

lbs

boneless skinless chicken thighs

2

tbsp

Rosamae Poultry Seasoning

or your favorite poultry seasoning

2

tsp

Rosamae Seasoning Salt

or favorite seasoning salt

1

tsp

coarse black pepper

4

large

carrots

peeled and chopped 1/2 inch thick

5

stalks

celery

chopped 1/2 inch thick

1

small

diced red onion

yellow or white onion can be used as well

2 1/2

tsp

minced garlic

3

large

red potatoes

cut into 1/4 pieces

32

oz

chicken broth

1/4

cup

all purpose flour
Instructions
Pour the oil into a large skillet, then place it over medium heat.

While the oil is heating up season the chicken with the poultry seasonings, and seasoning salt.

Once the oil is hot, add in the chicken. Be sure to not overcrowd the pan!

Brown each sides of the chicken, then remove from the pan, and place the chicken into the slow cooker.

Once all of the chicken is out of the pan toss in the onion, and celery. Cook until translucent, then remove from the pan, and add to the slow cooker.

Once the vegetables are removed from the pan, sprinkle in the flour, and stir in with the oil. Cook for 2-3 minutes.

Pour in the chicken broth, and whisk until everything is well incorporated.

Turn the heat to medium high, and cook for 5 minutes, or until the broth has thickened.

Turn off the heat, and remove the pan from the burner.

Next, add the carrots, garlic, and potatoes to the slow cooker. Sprinkle in the black pepper.

Now pour in the thickened broth, and place the lid on top of the slow cooker.

Set the slow cooker on high, and let cook for 4 hours.

Stir during the last hour of cooking remove the lid, and give everything a nice stir. Place the lid back, and finish cooking.

Once done, serve and enjoy with cornbread or fresh biscuits.
Looking for more comforting recipes? Check these out!