Deck the Halls with Christmas Charcuterie Boards!
Hey Cousins! The Holidays are approaching. A time for celebration, family gatherings, and most importantly – food! And what better way to showcase the festive flavors of the season than with a charcuterie board tailored specifically for Christmas? The beauty of a charcuterie board is its flexibility: it can be customized to fit any occasion, dietary preference, and personal taste. But today, we're decking the halls and our tables with a Christmas-inspired board that'll be the star of your festive feast.
What is a Christmas Charcuterie Board?
At its core, a charcuterie board (pronounced shar-koo-tuh-ree) is a curated selection of cured meats, cheeses, fruits, and other bite-sized treats. Originating from France, the word "charcuterie" refers to the art of preparing and assembling cured meats. However, in recent years, the term has expanded to encompass a broad array of accompaniments.
How to Make a Christmas Charcuterie Board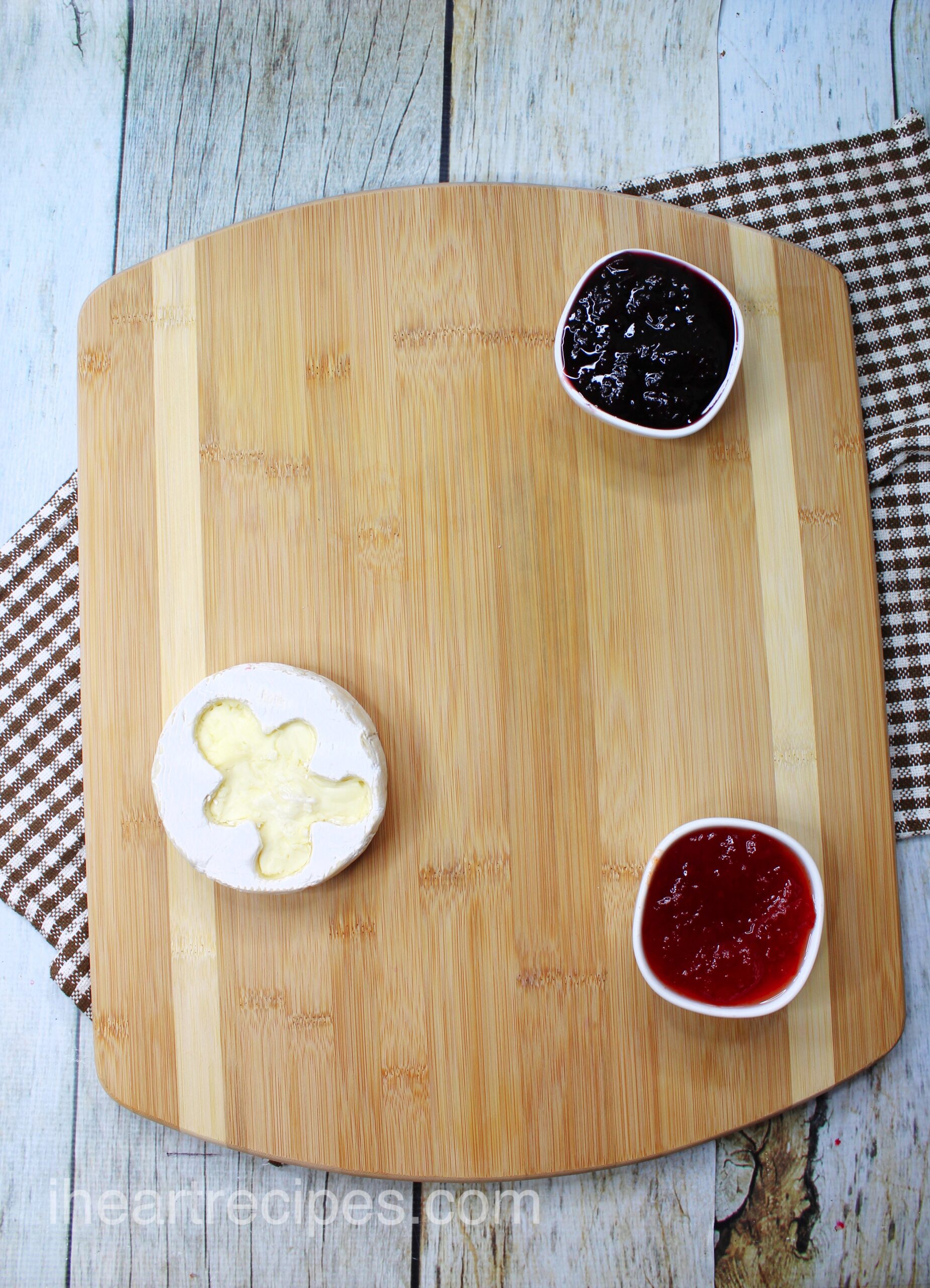 Choosing the Perfect Charcuterie Board Base
Before you begin selecting your foods, you'll want a board that complements your festive theme. Wooden boards, slate platters, or even marble slabs are ideal. The size of the board should reflect the number of guests and the role of the charcuterie – a starter, a main attraction, or a nibble with drinks. Consider using festive table runners or decorations around the board to accentuate its Christmas theme.
Meat Selections
Christmas is about indulgence, so opt for a diverse selection of high-quality cured meats:
Prosciutto: Thinly sliced, this dry-cured ham is delicate and pairs wonderfully with fruits.
Salami: There are various types of salami, from spicy to peppered, and they add a great texture contrast.
Chorizo: This spicy Spanish sausage brings a touch of heat.
Capicola: A seasoned pork cold cut that is flavorful and slightly spicy.
For a festive touch, you can roll up slices of the cured meats to resemble little festive logs.
Cheese Choices
The cheese is where you can really play with flavors:
Brie: Creamy and soft, this cheese is a crowd-pleaser and can be topped with cranberry sauce for a festive twist.
Stilton or Roquefort: Blue cheeses bring a sharpness that contrasts beautifully with sweet accompaniments.
Gouda or Cheddar: Aged varieties offer a rich, nutty flavor.
Goat Cheese: This tangy cheese can be rolled in crushed nuts or herbs.
For a holiday spin, use cookie cutters to shape semi-hard cheeses into Christmas-themed figures, like stars or trees.
Sweet and Savory Additions
Complement the saltiness of your meats and cheeses with:
Fruits: Grapes, apple slices, pears, and dried fruits like apricots or figs. Consider adding pomegranate seeds for a burst of festive color.
Nuts: Almonds, walnuts, or candied pecans add crunch and a hint of sweetness.
Crackers and Bread: A mix of crispy crackers, sliced baguette, and even gingerbread for a sweet surprise.
Spreads: Cranberry sauce, fig jam, honey, or mustards. For a Christmas touch, a spiced apple or pear jam is delightful.
Pickles and Olives: These add acidity which can cut through the richness of the meats and cheeses.
Presentation Tips
Layering: Begin by placing larger items first, like cheese blocks and bowls of spread. Then, layer by adding meats, followed by smaller items like fruits and nuts.
Color: A Christmas board should be vibrant. Use fresh rosemary sprigs, holly berries, or even edible flowers for garnish.
Textures: The magic of a charcuterie board is in its variety. Ensure you have a mix of soft, crunchy, creamy, and crispy.
Focal Point: Consider having a centerpiece, like a wheel of brie topped with cranberry sauce or a cheese ball shaped like a pine cone.
Beverage Pairings
Wine: Red wines like Merlot or Cabernet Sauvignon go well with rich cheeses, while white wines like Chardonnay or Sauvignon Blanc pair well with lighter selections.
Beer: A craft beer or a Christmas ale can be a great conversation starter.
Non-Alcoholic: Sparkling apple cider, cranberry mocktails, or even a hot spiced apple juice will keep the festive spirit alive for those avoiding alcohol.
Charcuterie Board Dietary Adaptations for All
Christmas is for everyone, so if you have guests with dietary restrictions, consider:
Vegetarian Boards: Replace meats with more cheeses, hummus, stuffed bell peppers, or grilled vegetables.
Vegan Boards: Vegan cheeses, fruits, nuts, and a variety of vegetable-based spreads and pickles.
Gluten-Free Boards: Use gluten-free crackers and bread and ensure that all processed items are gluten-free.
Enjoying Your Christmas Charcuterie Board
Once your board is set up, let your guests dive in. The beauty of a charcuterie board is in its communal nature. As folks gather around, not only are they indulging in delectable treats but also in delightful conversations, reminiscing, and creating new memories.
A Christmas charcuterie board is more than just a collection of foods – it's a tapestry of flavors, a visual treat, and a celebration of togetherness. This season, deck your tables with a board that embodies the spirit of Christmas in every bite. And remember, there's no strict rulebook to creating the perfect charcuterie. Let your creativity shine, and most importantly, enjoy the process. Merry feasting!
More Holiday Appetizer Recipes
Print out this amazing Christmas Charcuterie Board recipe below! Don't forget to follow along with everything Rosie and I Heart Recipes on social media—you can find me on Facebook, Instagram, and Pinterest.