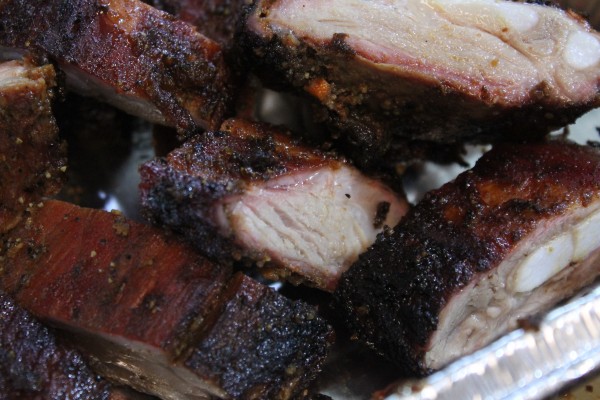 Juicy Barbecue Pork Rip Tips, made on my charcoal grill!
Recently my "younger" brother & his family came to visit. If you've been following me for a while, you know that every my baby bro ( he's almost 26, but I still call him my baby ) comes to town, I have to cook for him. Well the first night that he was here I made him his favorite meal: Mac n Cheese, fried chicken, and peas… The second day, I fired up the grill and made some of the most juiciest barbecue rib tips EVER!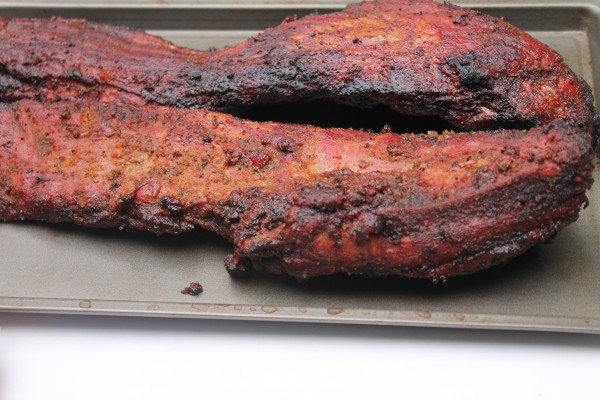 I made pork rib tips, although you can can use beef. I started off with my homemade barbecue rub, and I generously seasoned the meat.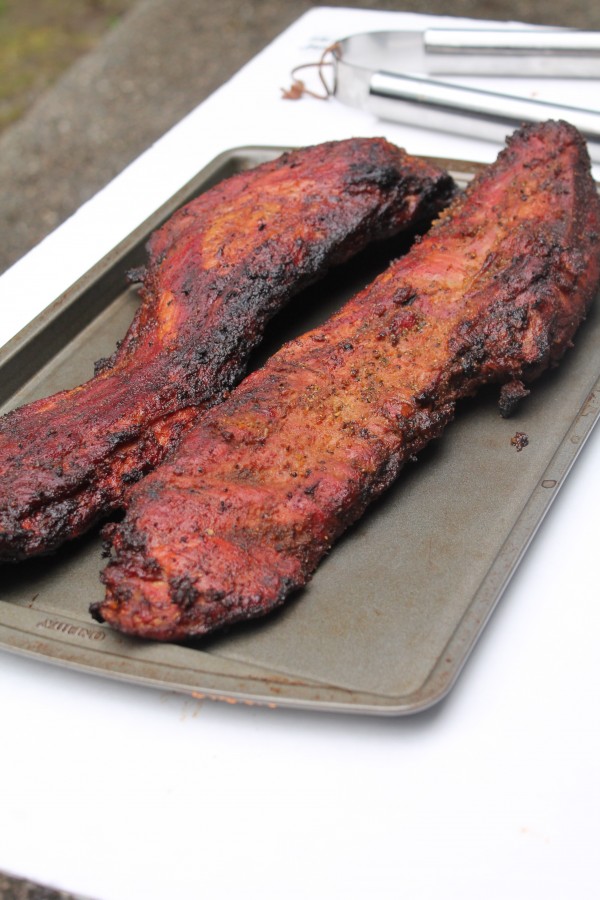 Once the meat was seasoned I made a simple "barbecue mop", and I grilled the ribs using indirect heat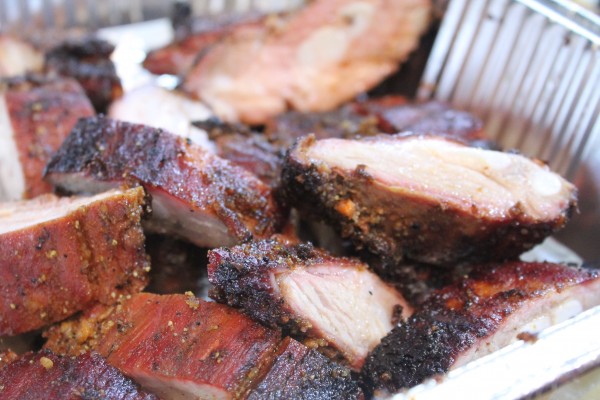 It took me about 2 to 2 1/2 hours to make these ribs. Although these ribs took a lot of time, they were super easy to make. If you a "unseasoned" griller ,you should definitely start off with this recipe.
Keep in mind that you can use this recipe for chicken as well.
Barbecue Rip Tips
These Barbecue Rip Tips are incredibly juicy, savory, and oh-so tasty! Grilled to perfection, they will be the star of your summertime meal. Finger-licking good!
Ingredients
5 - 6

lbs

pork rib tips

1/2

cup

light brown sugar

1

tbsp

salt OR salt free seasoning

2

tbsp

garlic powder

2

tbsp

onion powder

2

tbsp

paprika

1

tsp

ground black pepper

1

tsp

ground cayenne pepper

1

tbsp

parsley flakes

2 

cups

apple juice

1/4

cup

olive oil

2

tbsp

hickory liquid smoke
Instructions
Fire up the grill. Make sure that the grill is approximately 275 F.

Combine all of the seasonings, and mix until well combined.

Divide the seasonings into half, and place them in separate bowls.

Drizzle 1/8 cup of olive oil over the ribs tips, and rub the oil all over the meat.

Take one bowl of the seasonings, and generously season the rib tips. Be sure to get all surfaces!

In a medium sized bowl, add in 2 cups of apple juice,  the remaining seasoning, and 1/8 cup of olive oil.

Mix the ingredients, and that will be your "mop"..

Make sure you have the charcoal on one side of the grill.

Place the rib tips on the opposite side as the charcoal.

Grill the ribs for about 20 minutes, with the lid closed, then flip & mop the ribs. Do this every 25-20 minutes.

Grill the ribs for a total of 2 1/2 hours, OR until completely done ( some may take a little longer).

Serve with or without sauce!

Enjoy!
Video