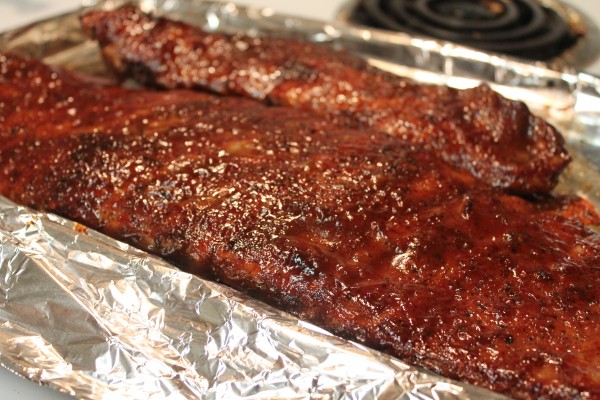 Hey friends! In this post I'm sharing my Crock-Pot Barbecue Ribs recipe. Now I know what you're thinking… " Ribs in the Crock-Pot?!".. Yes hunny- I'm taking it there!
It all started years ago when I lived in an apartment, and had no room to grill. Not that, that mattered because I had zero knowledge to grilling anyhow! I refused to let anyone know that I couldn't grill. I simply faked it by using my slow cooker and a few ingredients that give a misleading grilled taste.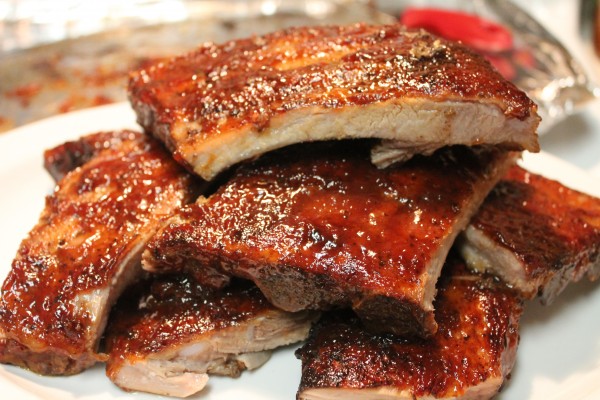 One of the ingredients I use for my Crock-Pot barbecue ribs, is root beer. I know it sounds funny, but just trust me on this! The root beer is not going to make the ribs taste like " soda", it's going to add that nice sweet brown sugar taste, and it also adds a little color to the ribs. My second secret ingredient is liquid smoke. It's a must!! This ingredient is going to give the ribs the smoked flavor that the grill would have. I personally love hickory liquid smoke, but you can use a different flavor if you choose.
Here are a few tips 
If you need to buy liquid smoke, it  can be found in the seasoning isle at any big chain store ( Walmart, Target, Safeway, etc).
If you're not a fan of root beer, you can substitute it with Dr. Pepper.
You can jazz this recipe up by adding onion, garlic, and etc if you choose.
Use a smokey flavored barbecue sauce.
You can use any slow cooker, such as a Hamilton Beach or etc.
You can use beef or pork ribs
Watch my video for visual instructions! Let's get to cooking!
Crockpot Barbecue Ribs
An easy recipe to make bbq ribs that melt off the bone, without the necessity of a grill!
Ingredients
5

lbs

pork or beef ribs

2

tbsp

of your favorite barbecue seasoning

or seasoning salt

1

liter

of root beer soda

3

cups

water

2

tbsp

liquid smoke

hickory

1- 1 1/2

cup

barbecue sauce
Instructions
Remove the membrane from the ribs, and cut off any excess fat.

Season each side of the ribs with the barbecue seasoning or seasoning salt.

Roll the ribs up, jelly roll style, then place them into your slow cooker.

Pour in the root beer, then the water, then pour in the liquid smoke.

Set the slow cooker on high for 4 hours.

After four hours, carefully remove the ribs from the slow cooker.

Place the ribs on a foil lined cookie sheet.

Brush the ribs with barbecue sauce, then place in the oven UNCOVERED on broil.

Broil each side twice for three minutes, or until you reached the desired the appearance for your ribs.

Enjoy!
Video