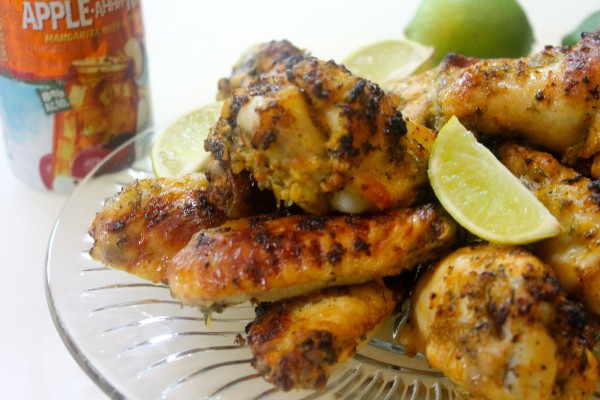 Baked Chicken Wings Seasoned with Lime Juice, Cilantro, and More!
With Super Bowl coming I imagine that you could use a few chicken wing recipes. So far I've shared plenty including; hot wings, lemon pepper wings, and even honey chipotle wings. In this post, I'm going to show you how to make Baked Cilantro Lime Chicken Wings!
For these wings, I used a 3 lb bag of party wings ( which as the section drumette and lil drumsticks things 😀 ) . Depending on how greedy your crowd is, this should easily feed 6 people…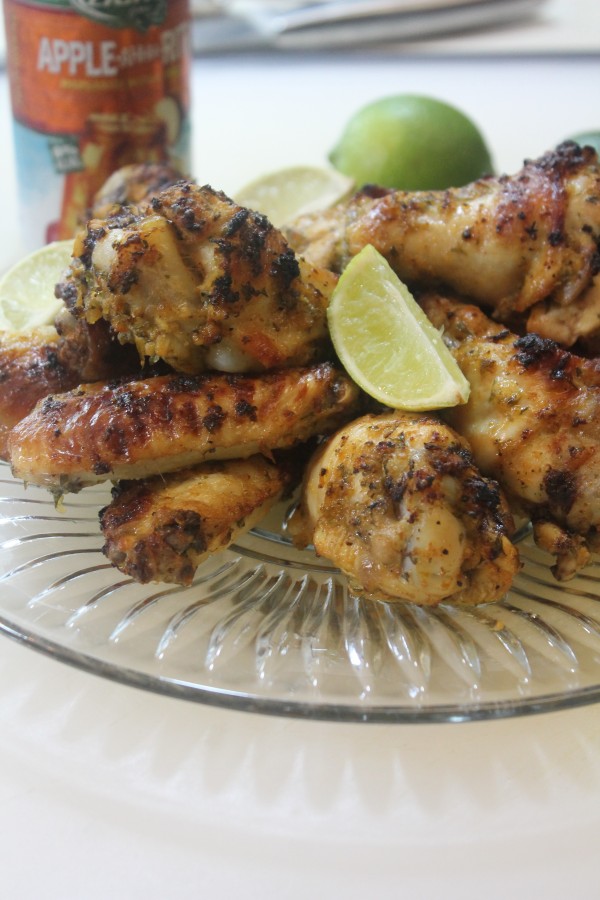 Before I go any further, YES- you can use this recipe on other chicken pieces. I get that question asked a lot whenever I make chicken wings. The only thing that should change is the cooking time. However, since this is a chicken wing post, I will only be talking about the  "wangs" 😛
 This is how I cooked the Wangs ( yes… I said WANGS 😉 )
Baked Cilantro and Lime Chicken Wings
These baked chicken wings give a tart kick with a cilantro lime dressing. Serve with lime wedges for a game day hit!
Ingredients
3

lbs

chicken

1/4

cup

olive oil

4- 6

limes

cut into wedges

1

large lemon

1/4

cup

chopped cilantro

4

garlic cloves

1

medium onion

1

tbsp

Mrs. Dash original seasoning

1 1/2  

tsp

smoked paprika

2

tsp

parsley flakes

optional
Instructions
Make sure the chicken is nice and clean.

Place the garlic, onion, and cilantro into a food processor (or mince finely), and pulse until it resembles a paste.

Place the chicken into a large bowl, then drizzle in the olive oil. Use your hands to make sure all of the chicken is coated with oil.

Next squeeze in the fresh lime and lemon juice, then add in paste or minced mixture.

Sprinkle in the Mrs. Dash seasoning, paprika, and parsley flakes. Use your hands to make sure that the chicken is well coated with everything.

Spray your chosen bake dish with nonstick spray, then place the wings into the dish, and leave it UNCOVERED.

Bake the wings on 400 F, for 30 minutes, then turn the heat down to 375, and let it cook for another 10 - 15 minutes..

ENJOY!!!
Video