Cabbage smothered with onions, garlic, spices, and smoked turkey meat. One of my all time southern side dish recipes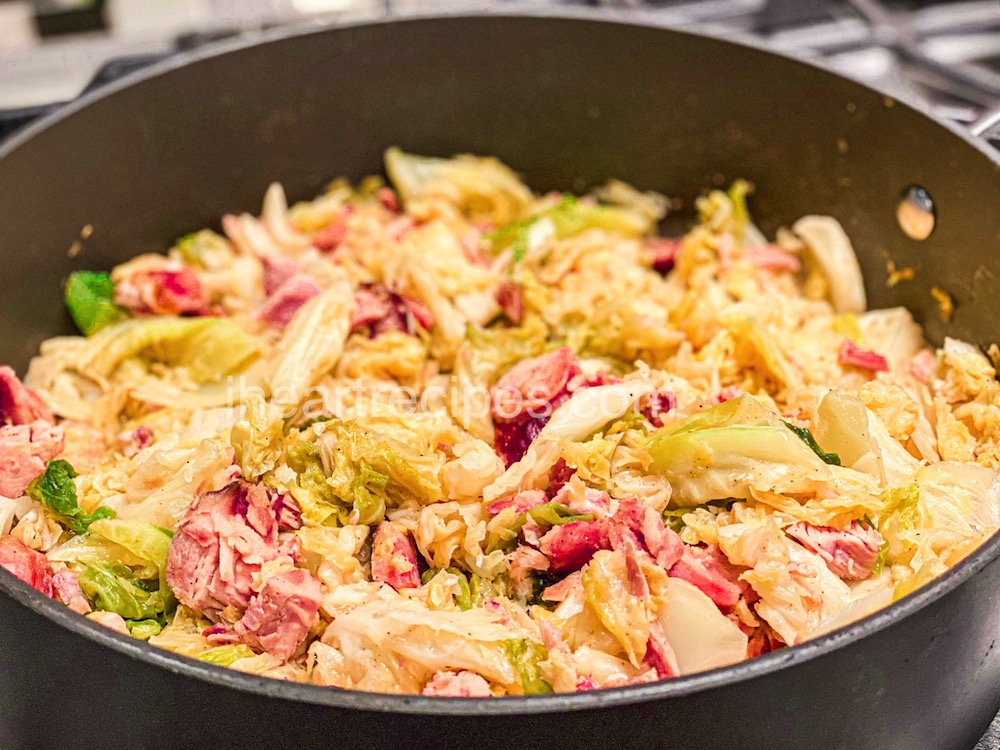 Hey cousins! I feel like it's been a minute since I've shared a smothered recipe. Since you all have loved my past smothered recipes such as my smothered chicken, smothered sausage & potatoes, and my smothered oxtails. I've decided to share another smothered recipe. My Smothered Cabbage! Unlike many of my other smothered recipes this one doesn't include gravy. It's simply cabbage smothered with spices, smoked turkey, onions, and garlic!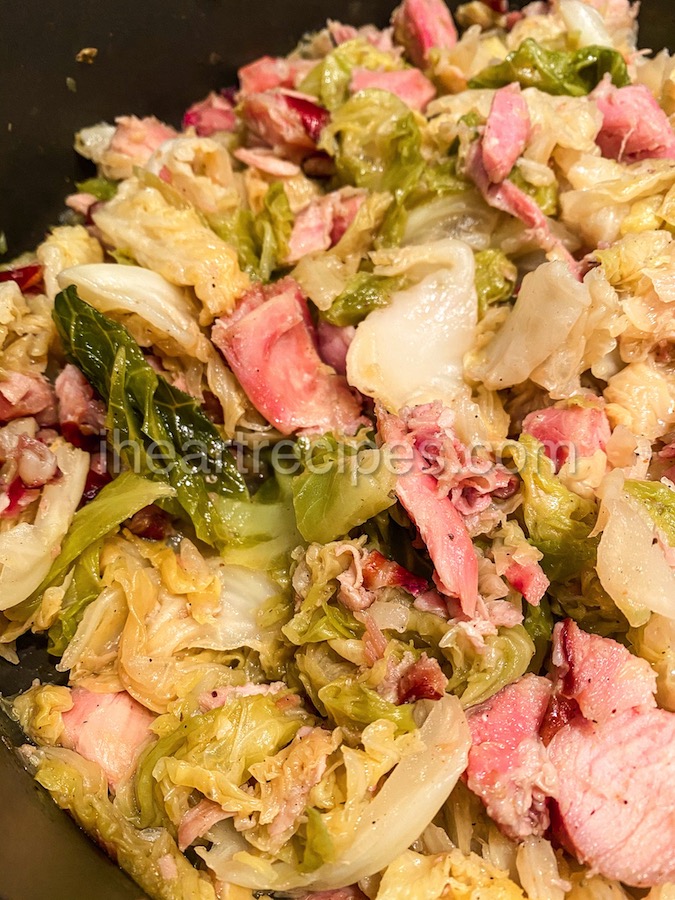 This cabbage recipe is easy and uses minimum ingredients. I use savoy cabbage, but regular green cabbage will do just fine. Also for the onions I used yellow onions, but if you'd like to use white or red onions you can.
Now let's talk about spices. I only use two! I use creole seasoning (which is a combination of seasonings to maybe I shouldn't say that I only use two, LOL), and black pepper. Since I use smoked turkey, and it's packed with flavor, I don't need to add a whole lot to seasoning this cabbage dish.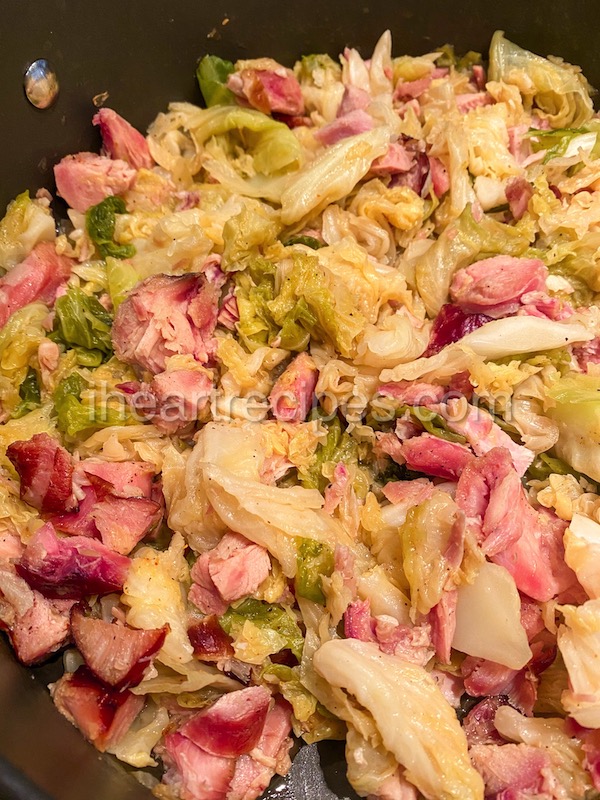 I have to be honest with y'all, this is one simple cabbage recipe. It's not really time-consuming (cooking the turkey takes the longest), and its foolproof. Definitely give it a try, and let me know if you want more easy cabbage recipes!
Watch my video tutorial for my Smothered Cabbage!
Print out this smothered cabbage recipe using the recipe card below. And don't forget to subscribe to my YouYube channel!
Southern Smothered Cabbage
This flavorful smothered cabbage has onions, garlic, authentic creole spices, and tender smoked turkey. It's a classic southern side dish that's perfect for just about any soul food style meal!
Ingredients
1

large

head of savoy cabbage, or regular green cabbage

chopped

1

large

smoked turkey wing

4

cups

water

1

medium

onion

chopped

2 1/2

tsp

creole seasoning

1

tsp

ground black pepper

4-6

cloves

garlic
Instructions
Place the smoked turkey into a large pot, and pour in 4 cups of water.

Bring the water to a boil, and cook until the turkey is tender. At this time, there is very little liquid in the pot, but do not get rid of it (It's flavor baby!!)

Next turn the heat off, and remove the turkey from the pot.

Chop the turkey meat into bite sizes, then set to the side.

Place the pot back on the stove top, and turn the heat to medium high.

Add in the onions, and garlic then cook until they are translucent.

Start adding in the cabbage, and stir.

Cover the pot, and let the cabbage cook down some.

Toss in the smoked turkey meat, and sprinkle in the creole seasoning and black pepper.

Stir everything, place the lid on the pot, and let the cabbage cook down for 5 minutes.

Remove the lid from pot, and stir the cabbage. Place the lid back on pot.

Cook the cabbage until it's nice and tender.
Video
Check out these Cabbage Recipes