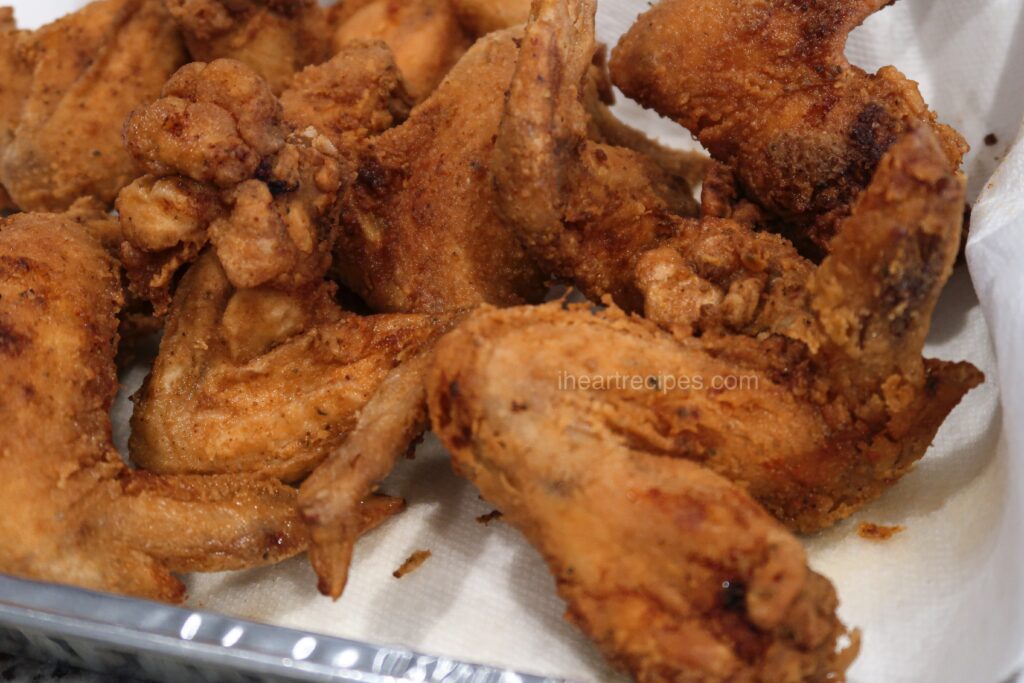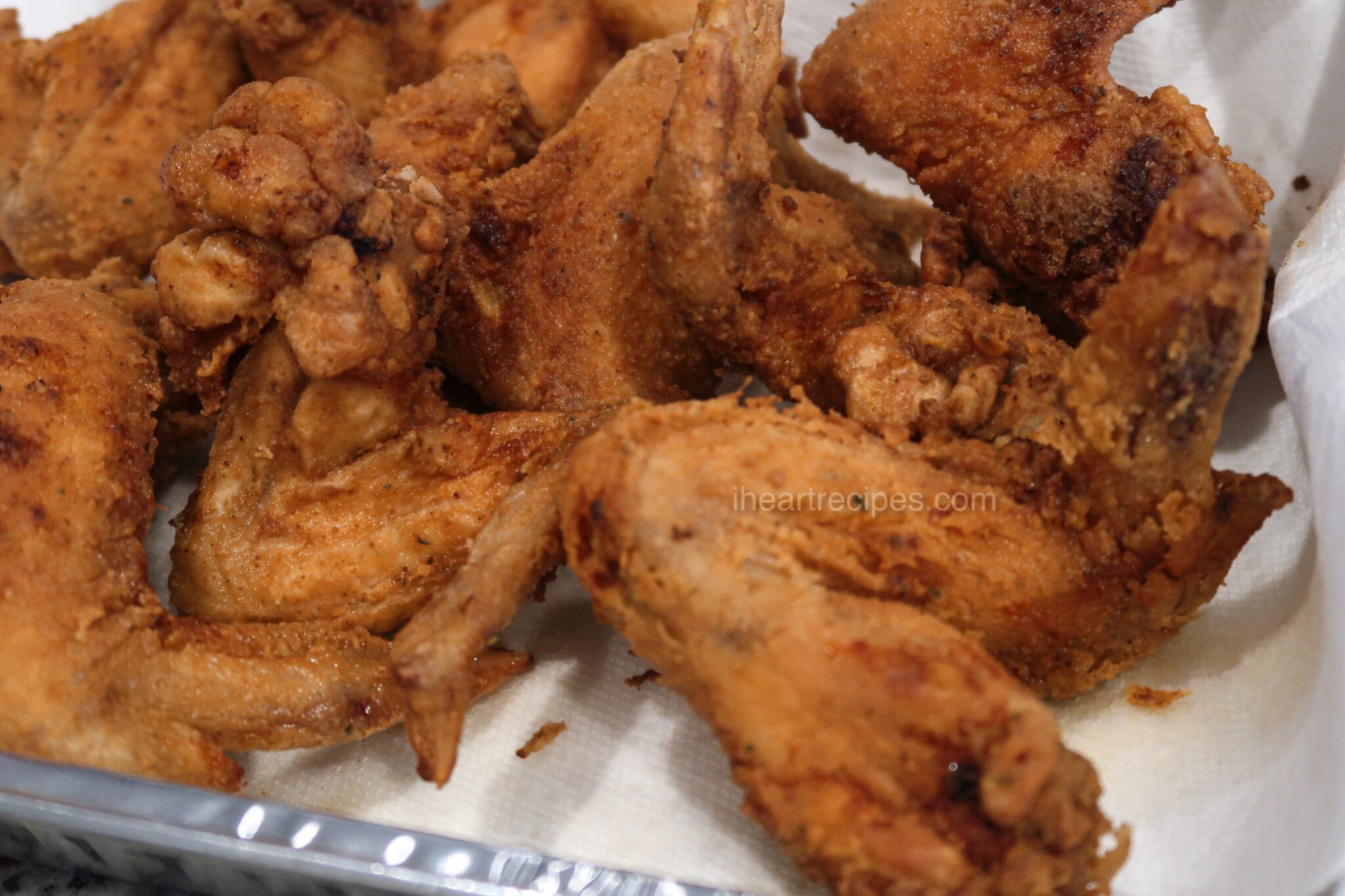 Hey there cousins! I've been reading the comments on Facebook, and many of y'all have been asking me to share a super easy fried chicken recipe. I know a lot of my "seasoned cousins" have fried chicken down pat, but many of the new cousins and even some of the older ones need a little assistance with this one. So I've decided to come forward, and share my easiest fried chicken recipe! I know I say this a lot, but this recipe will be extremely easy! Like seriously, y'all! You'll only need 4 ingredients for this easy fried chicken recipe for beginners. Those ingredients are chicken, flour, oil, and Rosamae Seasonings Granny's Secret Fried Chicken Seasoning!
Let's talk more about the ingredients. For this recipe, I used self-rising flour. However you can certainly use regular all-purpose flour. I've used both flours before, and there isn't a real difference between the two when it comes to this recipe.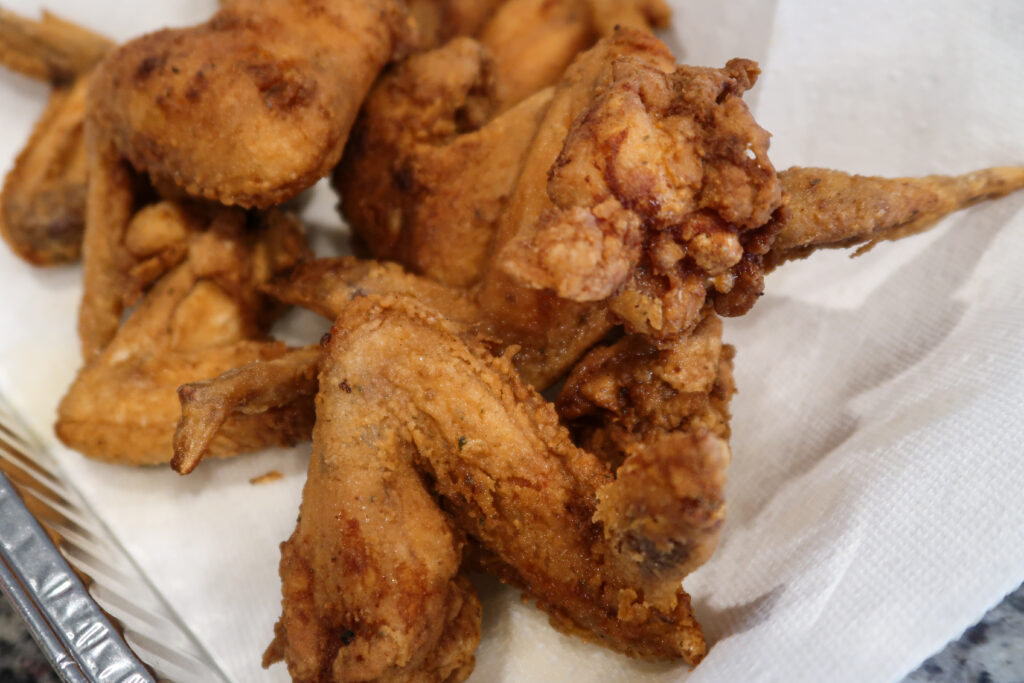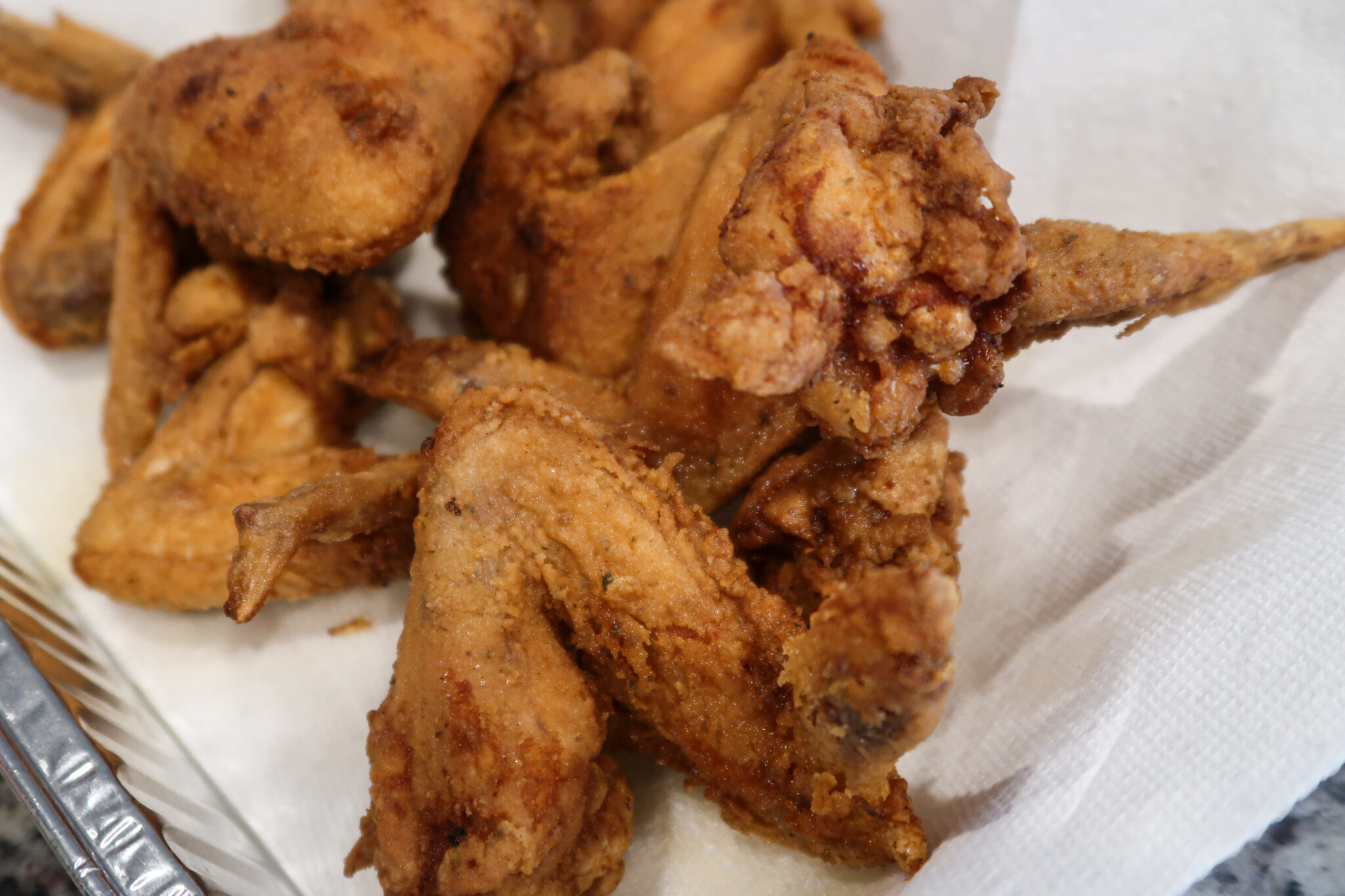 What kind of oil should I use to make skillet fried chicken?
This is a question that I get asked all the time, and my answer is pretty straight forward. Be sure to use a nice quality oil that has a high smoking point! I personally love corn oil, and it's my favorite when frying chicken. It doesn't have an overpowering taste, it's not too expensive, and it doesn't smoke up the house. Other oils that I like are:
Peanut Oil: This oil is very flavorful, and is popular when it comes to frying chicken and other foods. However, it's kind of on the expensive side. Also, be careful with this one! A lot of people have nut allergies, so if you're feeding a crowd and are unsure about their allergies, skip out on this one.
Canola oil: Another popular oil that many people love to use when frying chicken. It definitely does the trick, but can be on the more bland side.
I suggest staying away from cheap oil blends that include soybean oil. They usually have low smoking points. The last thing you want to do is burn your chicken, and smoke up the house, so stay away from the cheap stuff.
How to Season the Chicken Before Frying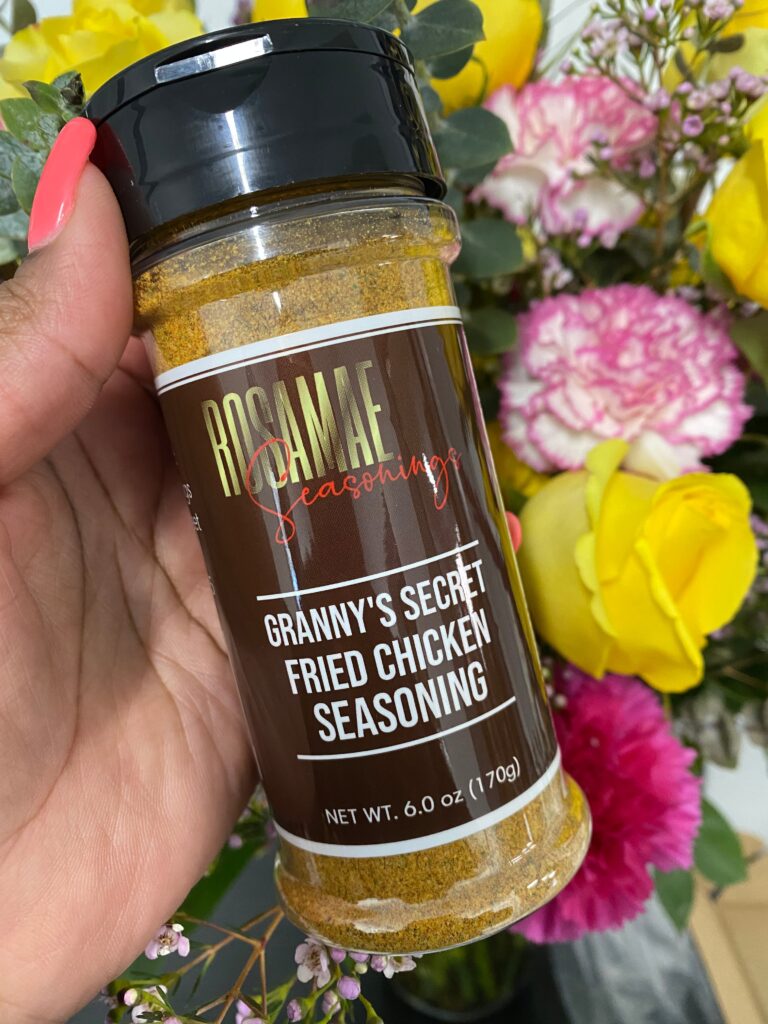 Delicious crispy fried chicken should be seasoned to perfection. The chicken should not only be seasoned on the outside, but on the inside as well. The trick for achieving perfectly seasoned fried chicken is seasoning the chicken, and letting it sit overnight. This gives the seasoning time to penetrate the meat. Simply use the Rosamae Granny's Fried Chicken Seasoning to do this step. This seasoning blend has everything you need to season your fried chicken in one jar! It's a one-stop/everything-in-one-jar blend. I know some people may be in a rush to fry the chicken and may want to hurry up and skip the overnight process, but don't! This step is a must, so don't skip out on it! Once this is done, everything else is a breeze.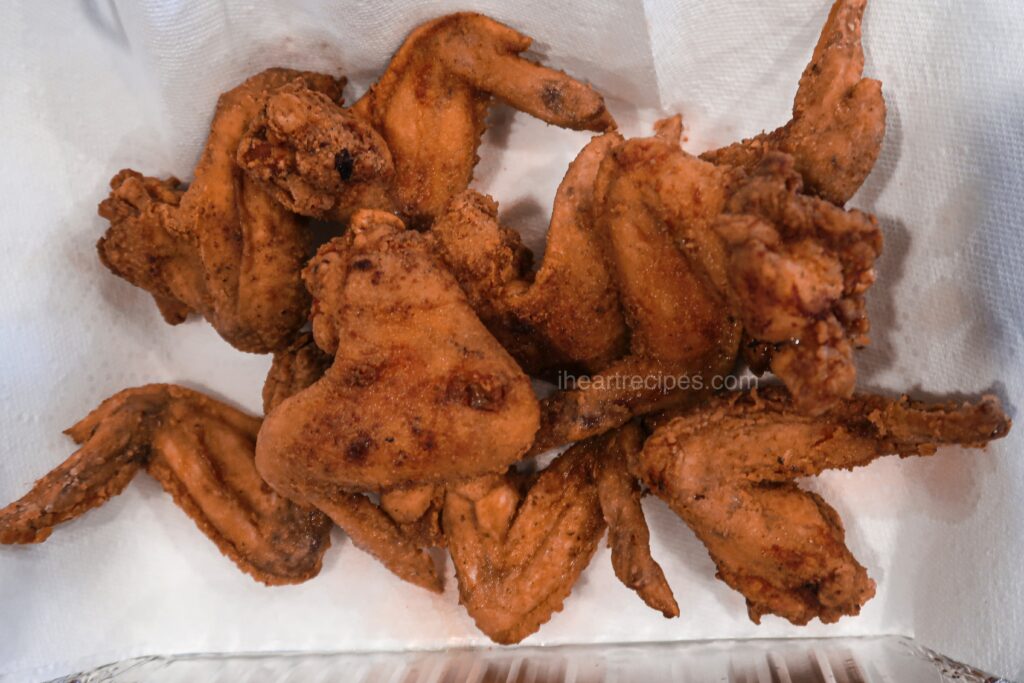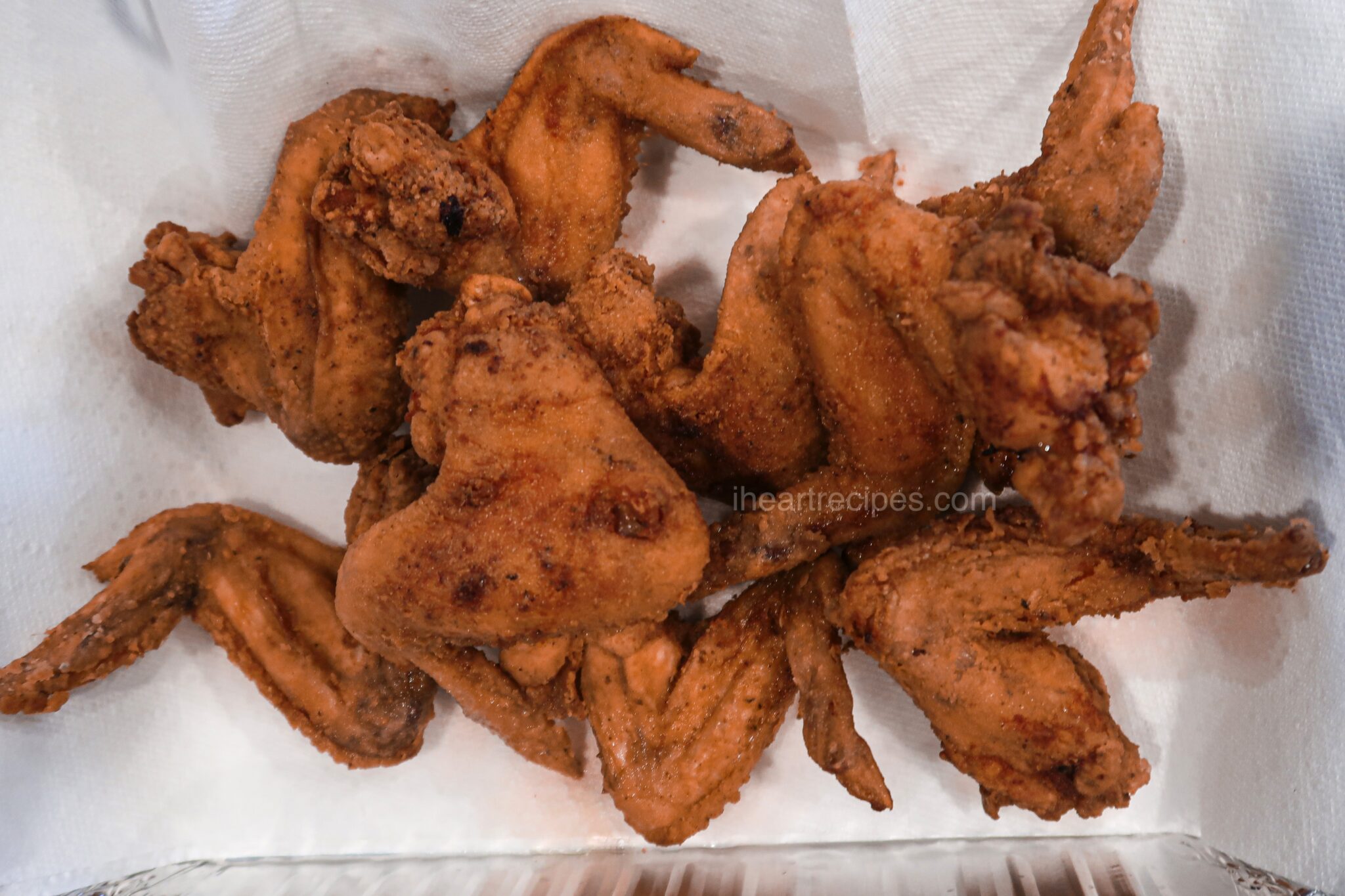 How to Bread the Chicken Before Frying
Once the chicken has sat overnight, you'll remove it from the refrigerator and let it reach room temperature. Next, you'll season the flour with more of the Rosamae Granny's Fried Chicken Seasoning. Then you will coat the chicken with the flour, and fry it in a skillet.
Sounds easy enough right? Well it is!! It just takes practice and patience. Below is a video tutorial. Be sure to watch, and feel free to ask any questions that you may have in the comment section.
Check out the video tutorial here: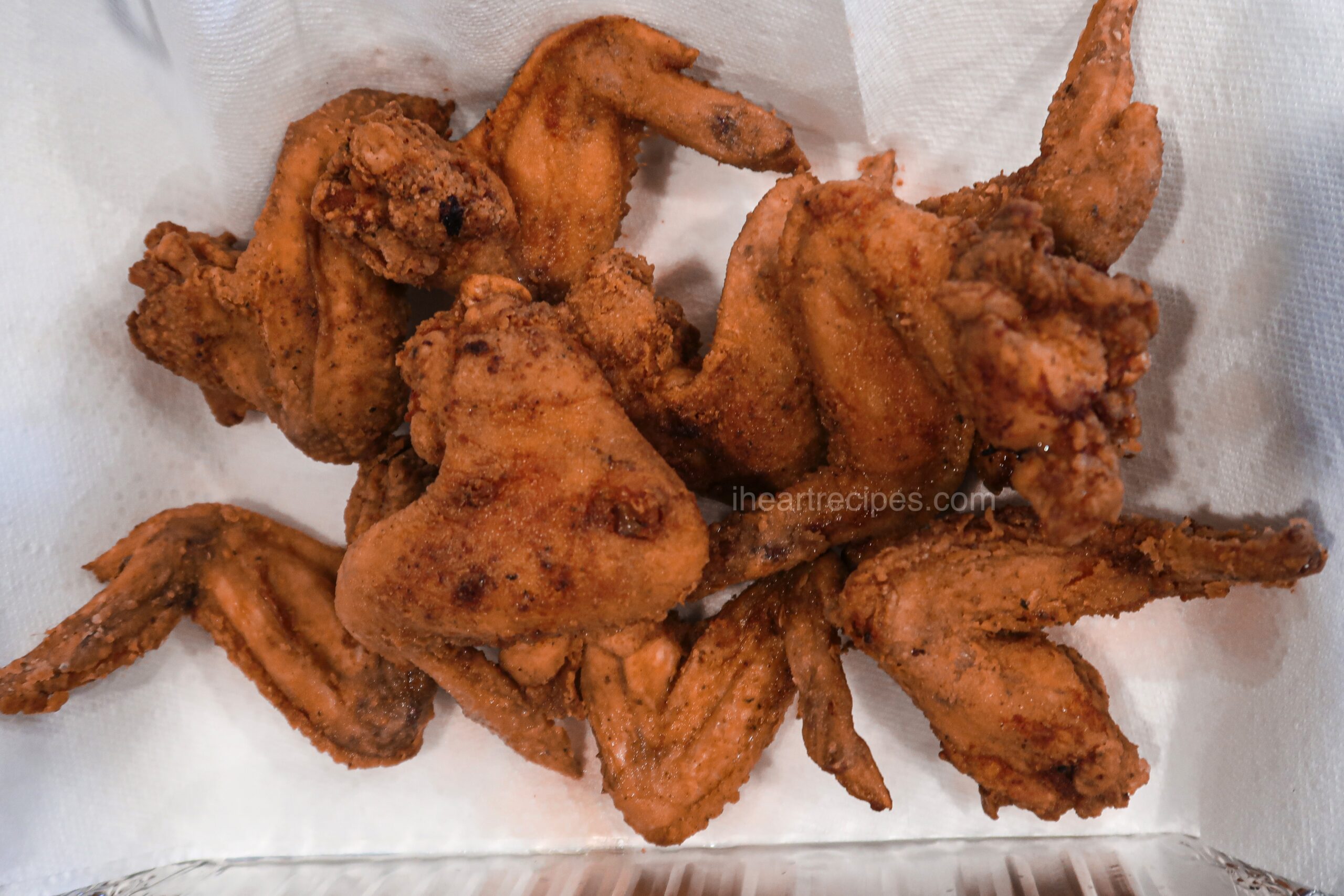 Easy Skillet Fried Chicken
This skillet fried chicken recipe is fool-proof, perfect for beginners! Here are some pro tips on how to season, bread, and fry delicious, juicy fried chicken every time!
Watch Video
Print Recipe
Pin Recipe
Ingredients
2

lbs

chicken

your favorite pieces

4-6

cups

corn oil

or some of the other oils suggested in post

4

tbsp

Rosamae Seasonings Granny's Fried Chicken Seasoning

2

cups

Self Rising Flour

or all purpose flour
Instructions
Start off by making sure that the chicken is nice and clean.

Put the chicken in a bowl or baking dish. Season the chicken with 2 tbsp of Rosamae Seasonings Granny's Secret Fried Chicken Seasoning.

Massage the seasonings into the chicken and all over. Cover the chicken and let it sit in the refrigerator overnight.

The next day, you'll remove the chicken from the refrigerator and let it reach room temperature.

Once the chicken is at room temperature, pour the oil into a large pan/skillet. Heat the oil up to about 360 F.

While the oil is heating up, combine the flour & the remaining 2 tbsp of Rosamae Seasonings Granny's Secret Fried Chicken Seasoning.

Combine the flour and seasoning. Mix until well incorporated.

Next, coat the chicken with the seasoned flour. Let the breaded chicken sit for about 7 minutes before frying to ensure that the breading sticks.

Now, slowly emerge the chicken into the hot oil. Be sure not to overcrowd the pain.

Fry each batch of chicken for 15 minutes (if frying wings). If you're frying legs, thighs, or larger pieces, increase the cooking time. Be sure to pierce the chicken with a fork and make sure that there is no visible blood. If there is, continue to cook until there isn't any!

Once the chicken is crispy, golden brown, and cooked throughout place it on a cooling rack or paper towel-lined plate.

When the chicken is cool enough to eat, serve and enjoy with hot sauce!
Video
If you loved this recipe,
leave me a review below
. This helps future recipe makers and ensures continued high-quality recipes for years to come!
© 2023 I Heart Recipes
Don't forget to subscribe to I Heart Recipes on YouTube to see all of my recipe videos, cooking tips, and more! You can also follow me on Facebook, Instagram, and Pinterest to keep up with all things Rosie and I Heart Recipes!
Try these recipes as well!