A huge deep dish cookie with layers of ooey going chocolate chip cookie dough, Oreo Cookies, and Reese's Peanut Butter Cups!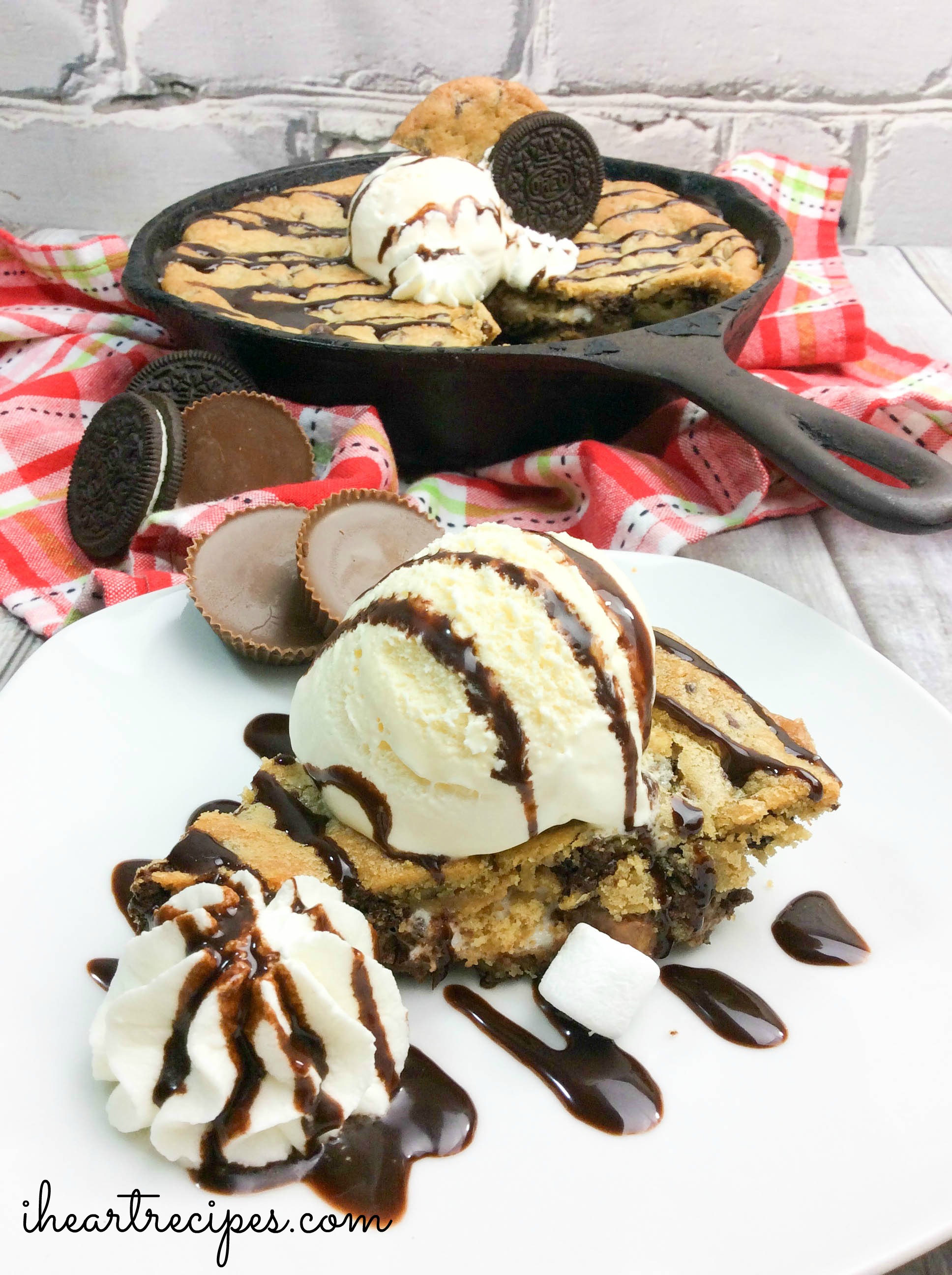 My sweet tooth has been notorious lately. What better to to satisfy my hunger with a dessert that has ALL of my favorites in one dish?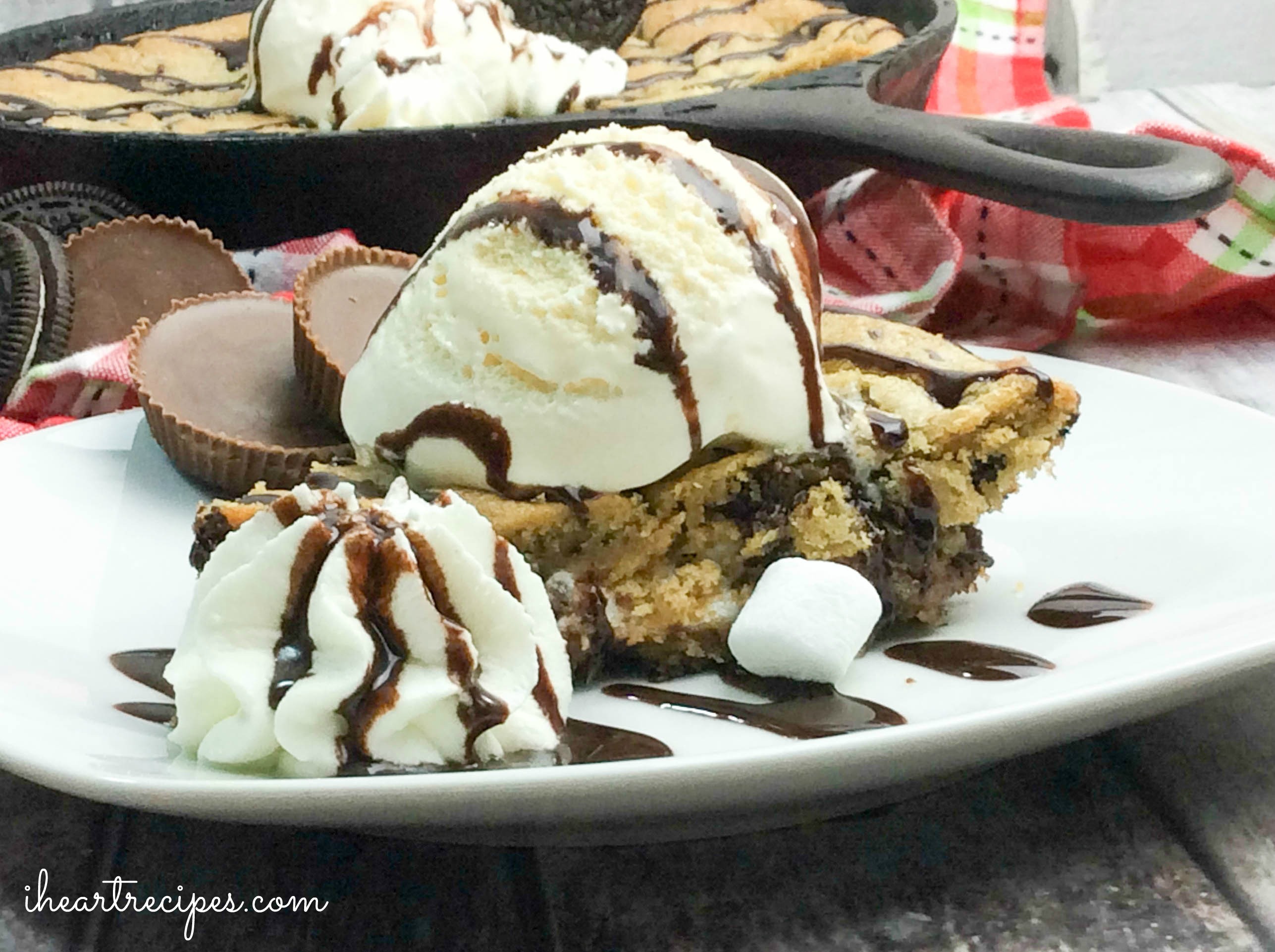 This amazing deep dish Oreo & Reese's Skillet cookie has it all. Layers of chocolate chip cookie dough, with Reese's Cups, and Oreos!!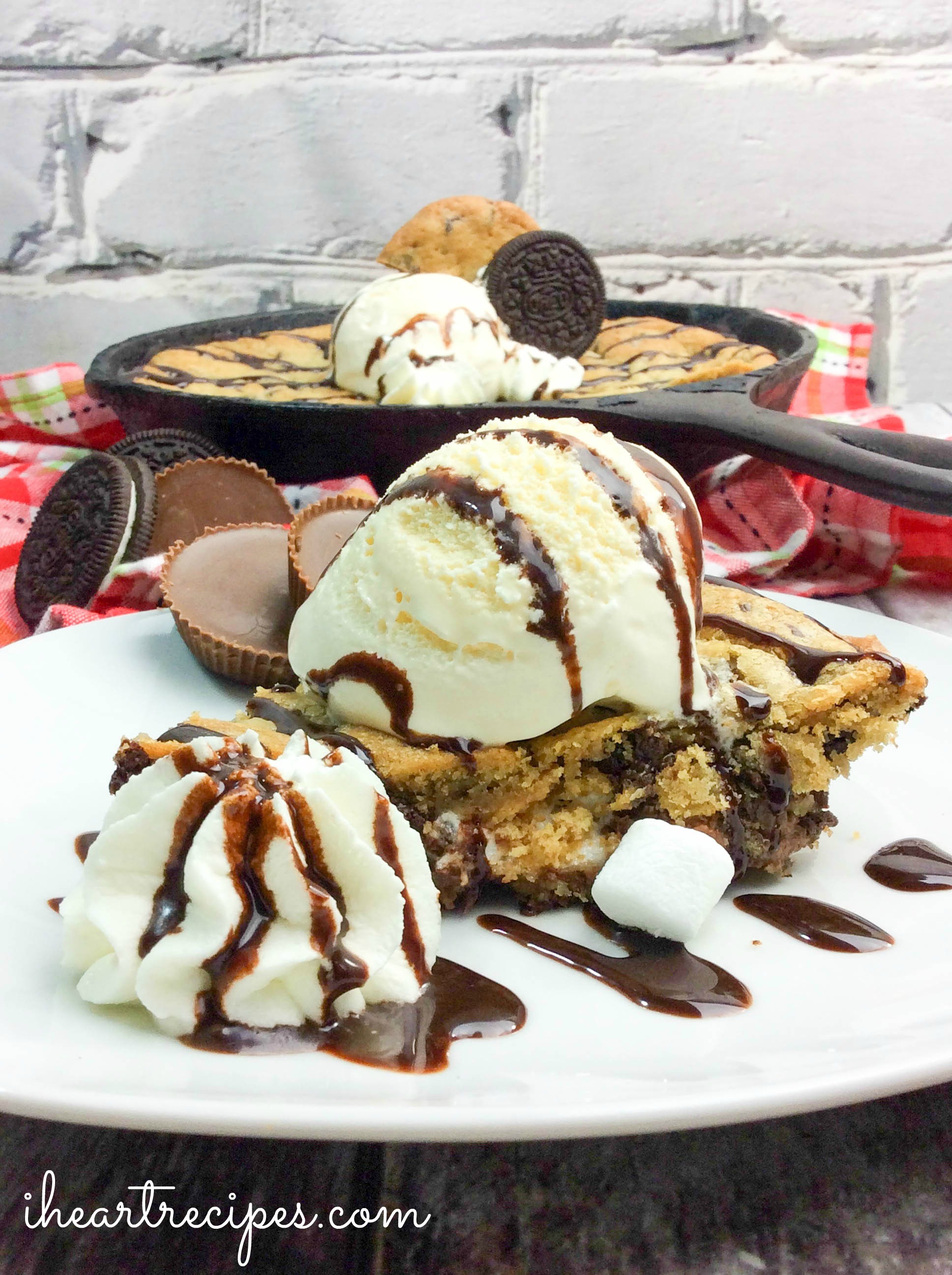 But wait! There's more. This dessert also has marshmallows, and graham cracker crumbs. Seriously, can a deep dish cookie recipe get any better?!
Check out the recipe below!
Deep Dish Oreo & Reeses Skillet Cookie
Serves:
1 small cast iron
Ingredients
2 Rolls of store bought chocolate chip cookie dough
5 Reese peanut butter cups, unwrapped
5 Double stuffed Oreos
½ cup chocolate chips
½ cup crushed graham crackers
½ cup mini marshmallows
Baking Spray
Instructions
Preheat oven to 350 degrees
Spray your cast iron with the pam spray
Take one cookie dough roll and pat it into the bottom of the pan
Alternating between the oreos and reeses cups, place them on the edge of the cookie dough creating a circle
Sprinkle the chocolate chips into the center of the circle
Sprinkle the marshmallows on top of the chocolate chips
Sprinkle the crushed graham crackers around the dough
Flatten the other cookie dough, just like how you did with the first dough, and place onto the top.
Place into the oven for 25-30 minutes or until golden brown.
Once baked, let sit for 10 minutes before cutting into the cookie
Serve with ice cream, whipped cream and chocolate fudge sauce.
Enjoy!