Ooey Gooey Fudge Brownies with Chocolate Chip Cookie Dough, and Golden Oreos Baked inside… Oh- AND sprinkled with chocolate chips .. YASSSSSS!!!!
So if you know me, you know that I am a serious chocolate addict. I don't care what kind of chocolate either. Milk chocolate, white chocolate, dark chocolate… Well, not so much dark chocolate( it's bitter!), but you get the point.. I love chocolate!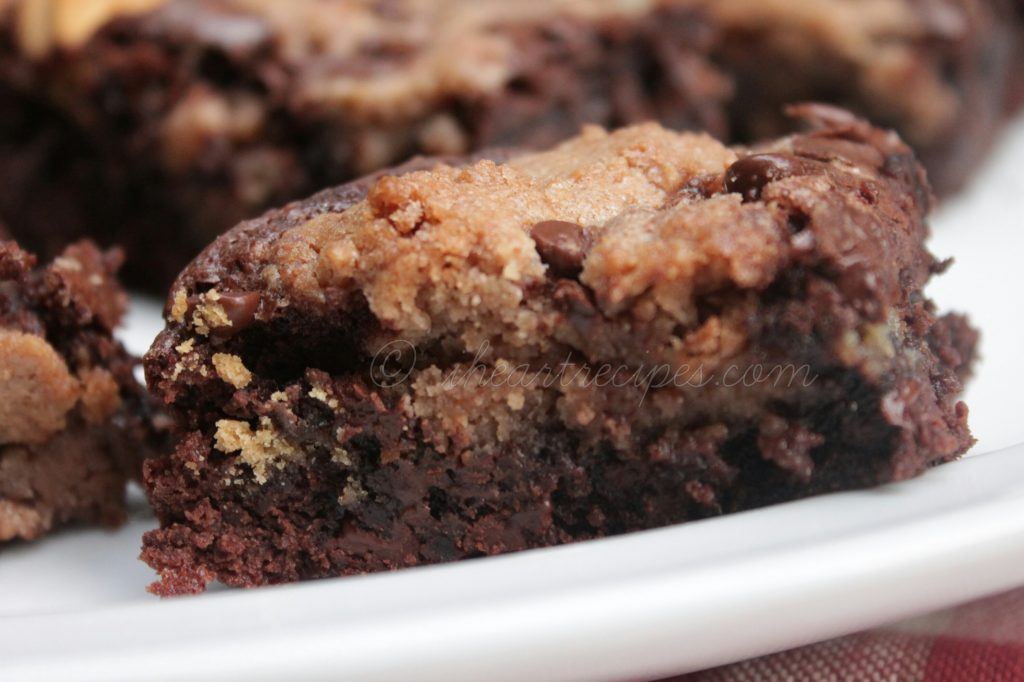 Well the other day, I wanted to make some super chocolatey ooey gooey fudge brownies. I started off making regular brownies, but my greedy but ended up loaded the brownie batter to the max.. With what? Honeyyyyy – I loaded my brownie batter with chocolate chip cookie dough, and… WAIT FOR IT…… GOLDEN OREOS!!! Omg, like seriously – just looking at the batter got me all excited and made my mouth water..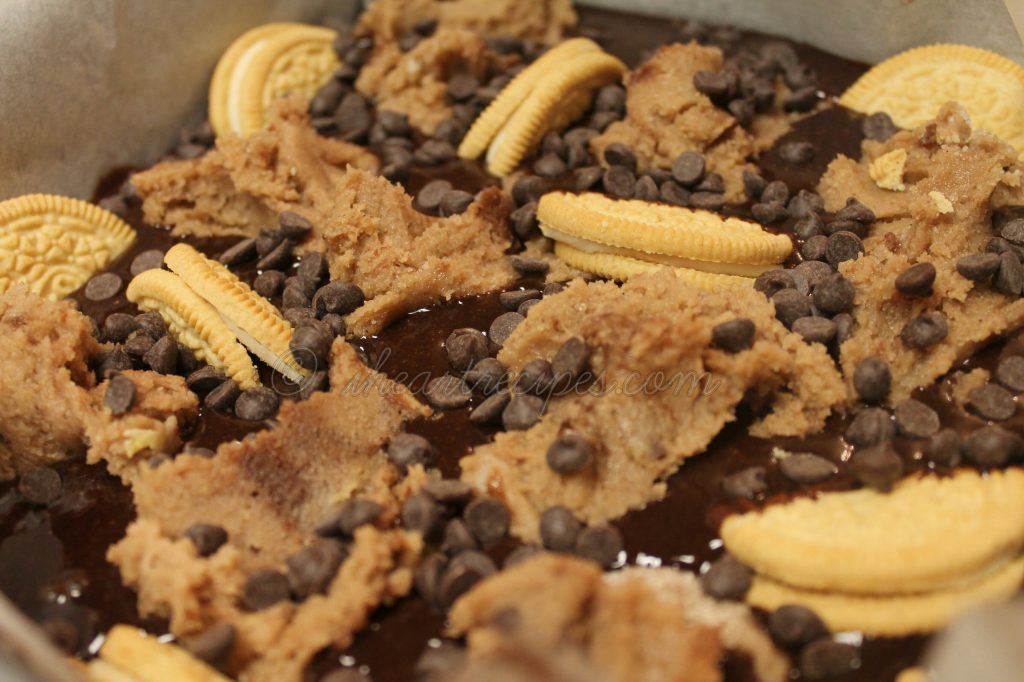 I had almost, just almost stopped there- but I could't. I topped my brownie & chocolate chip cookie batter off with mini chocolate chips.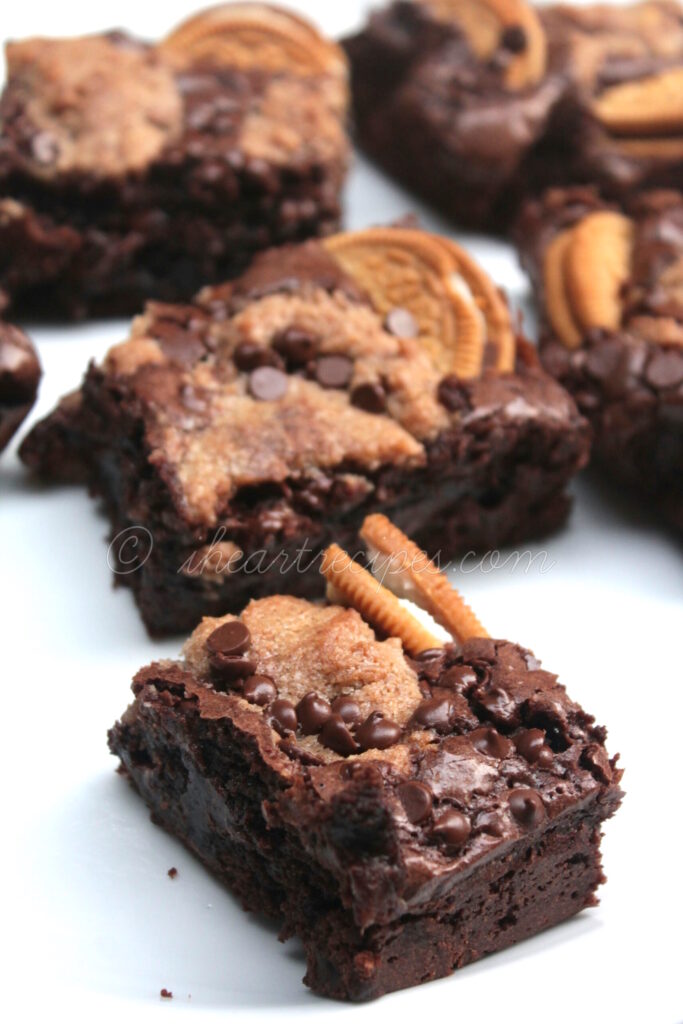 Do I really need to tell you that we finished the brownies in no time? Sure we had a little sugar high, but dang it- we were happy! Since I've made these brownies a few weeks ago, I've been requested to make more many times.
Let me tell you how I made them. They are SUPER easy, and addictive!
Oreo Chocolate Chip Brownies
These rich, gooey chocolate chip brownies are loaded with fudgy chocolate chips, cookie dough, and golden Oreos. They're a decadent dessert that's perfect for your sweet tooth!
Ingredients
1

box Ghiradelli Triple Fudge Premium Brownie Mix

1/4

cup

water

1/4

cup

vegetable oil

1

large egg

1

box Marie Calendar Chocolate Chip Cookie Mix

1

large egg

3/4

stick butter

6

Golden Oreos

cut in halves

1/2

cup

mini chocolate chips
Instructions
Preheat the oven on 350 F.

Sift the brownie mix into a large bowl, then add in 1/4 cup water, 1/4 cup vegetable oil, and 1 large egg.

Mix the ingredients until smooth, then add in 1/4 cup of chocolate chips, and fold in.

Set the batter to the side.

Add the chocolate chip cookie mix into a large bowl, then add in 1 large egg, and 3/4 stick of butter.

Mix the ingredients until it forms into cookie dough.

lightly oil a 8x8 brownie pan.

Pour in the brownie batter, then spoon out the cookie dough into the brownie batter ( I hope that makes sense!)

Next insert the Oreos about half way.

Sprinkle the chocolate chips on top of the brownie/cookie batter.

Bake for 30-35 minutes.

Let the brownies cool completely, then cut into desired shapes & sizes.

Serve & enjoy!