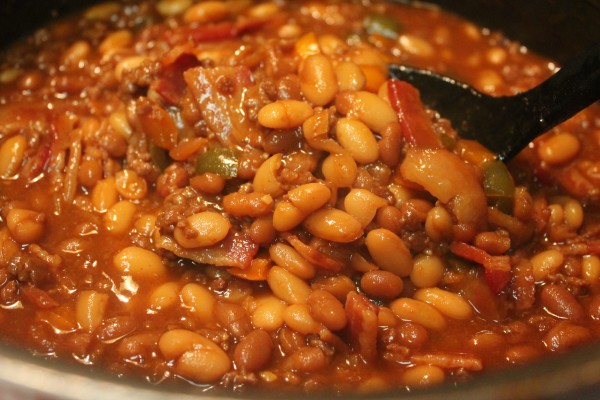 Hey guys! I recently hosted a barbecue and I made some of the best baked beans ever. I'm not just saying this because I made them either! I swear to you that people were raving about these beans ( and my ribs, macaroni salad, and etc). My mother even pulled me aside and asked me what I had put into the beans! When I had told them what I did,  no one believed me. They thought that I was lying. Even my husband said that there was no way in heck that such a delicious pot of baked beans, had such basic ingredients. Remind you, he watched me make it. He swore up and down that I had to put something else in the pot while he wasn't looking. It was just that good!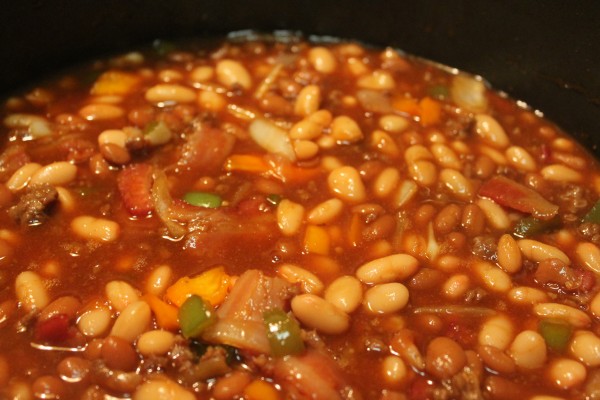 Here's a few tips and adjustment that you can make
When using the canned baked beans, I suggest using your favorite can of baked beans. I got super lucky and found a generic brand that I loved, so I didn't have to pay for an expensive brand.
If you are not of fan of peppers, of course you can leave them out
I would have used garlic if I had some on hand, however I was out of garlic. If you want to add garlic I suggest adding just 1 1/2 tsp.
Replace the pork bacon with turkey bacon if you don't like pork
Replace the ground beef with ground chicken or ground turkey if you don't like or eat beef
You can use white onions instead of yellow if you choose
After cooking the meat, be sure to drain the fat from the pan!
This pot of beans will feed about 10 people. Most people that taste these beans will want more than 1 serving, so If you have a large crowd I highly suggest you make enough for everyone to have seconds!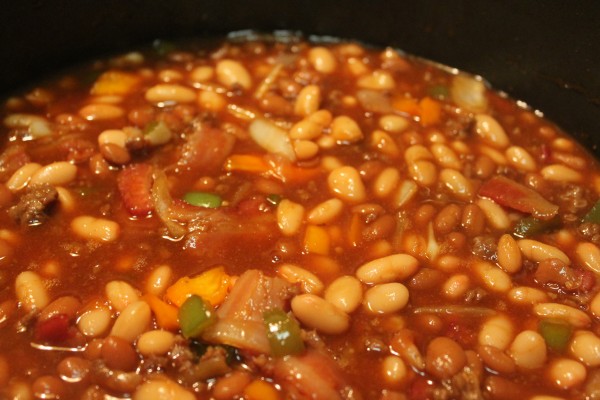 Best Baked Beans
These delicious baked beans are made with such simple ingredients, they're easy to make and will be a huge hit at your next BBQ!
Watch Video
Print Recipe
Pin Recipe
Instructions
Start to brown the bacon and ground beef over medium high heat.

Drain all of the fat from the pot or pan.

Add in the sweet peppers and onions.

Stir the ingredients until everything is well combined.

Add in the dijon mustard, molasses, and ketchup, and stir.

Add the brown sugar, and stir.

Now add in the baked beans, along with the broth from the can.

Next, add the navy bean, but be sure to drain the liquid from the can, it is not needed.

Stir the ingredients, and reduce the heat down to medium.

Cover the beans, and cook for 35 to 45 minutes.

Serve.
Video
If you loved this recipe,
leave me a review below
. This helps future recipe makers and ensures continued high-quality recipes for years to come!
© 2023 I Heart Recipes