Creamy southern macaroni salad with sweet peppers, diced boiled eggs, onions, fresh tomatoes, carrots, and a easy homemade dressing!
Many years ago I shared a classic macaroni salad recipe on YouTube. Although a ton of people loved the recipe, a lot my viewers were shocked to see me add diced boiled eggs in my macaroni salad. Though they were shocked, they LOVED the idea. Again, I called it my " classic macaroni salad". However, A lot of my viewers stated that it was a southern macaroni salad recipe. Honestly, it was the only way my mom had made her macaroni salad when I was younger.. But my mom's folks are from Louisiana, so of course she made it the southern way😆 .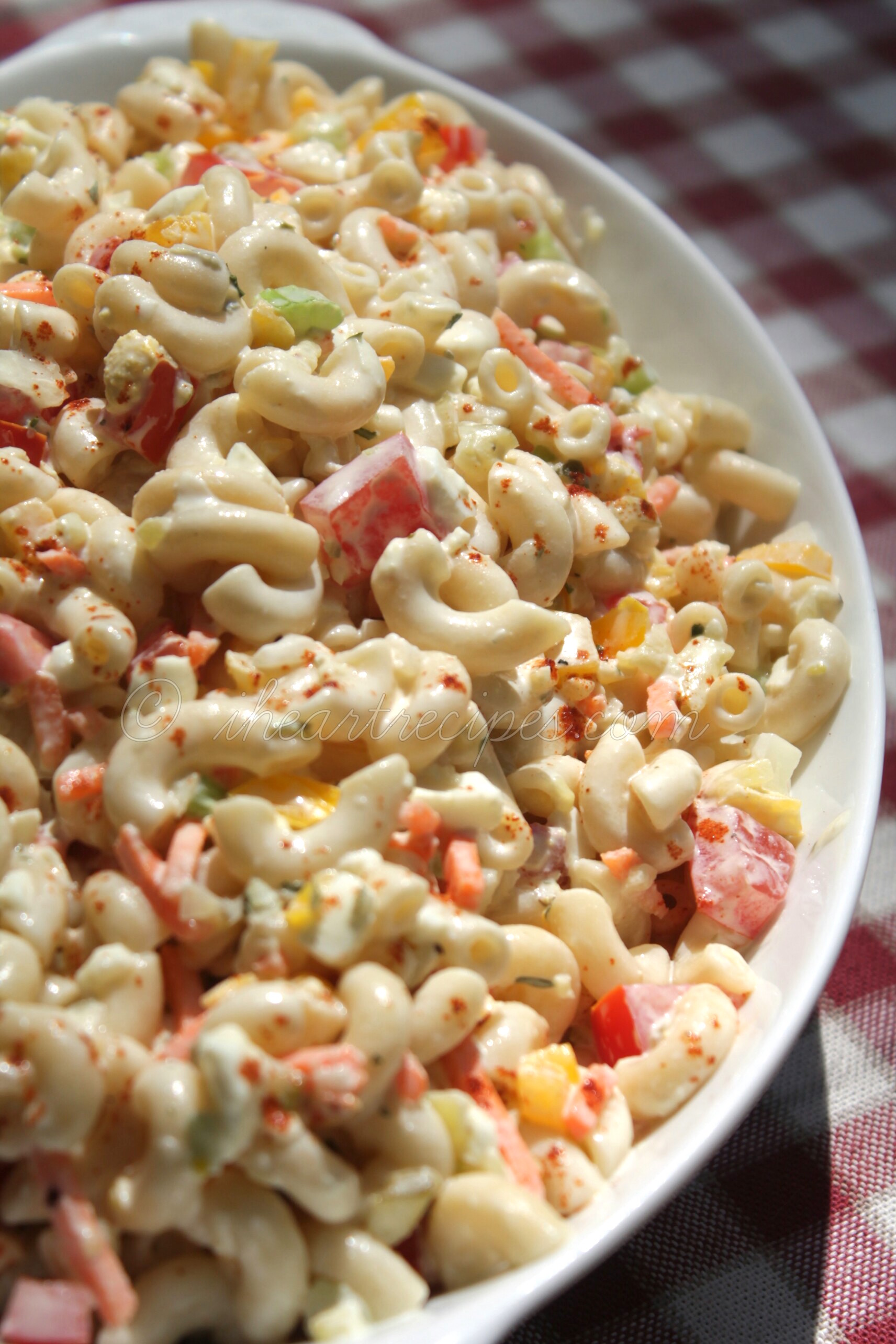 Anyways, these days I still use most of the same ingredients. Of course I use elbow macaroni pasta( gotta have that right?!). I also like to use fresh ingredients such as sweet roma tomatoes, onions, carrots, bell peppers, and celery. I like using both sweet & dill relish to give the salad a nice sweet and tangy taste, and I also add dash of garlic powder.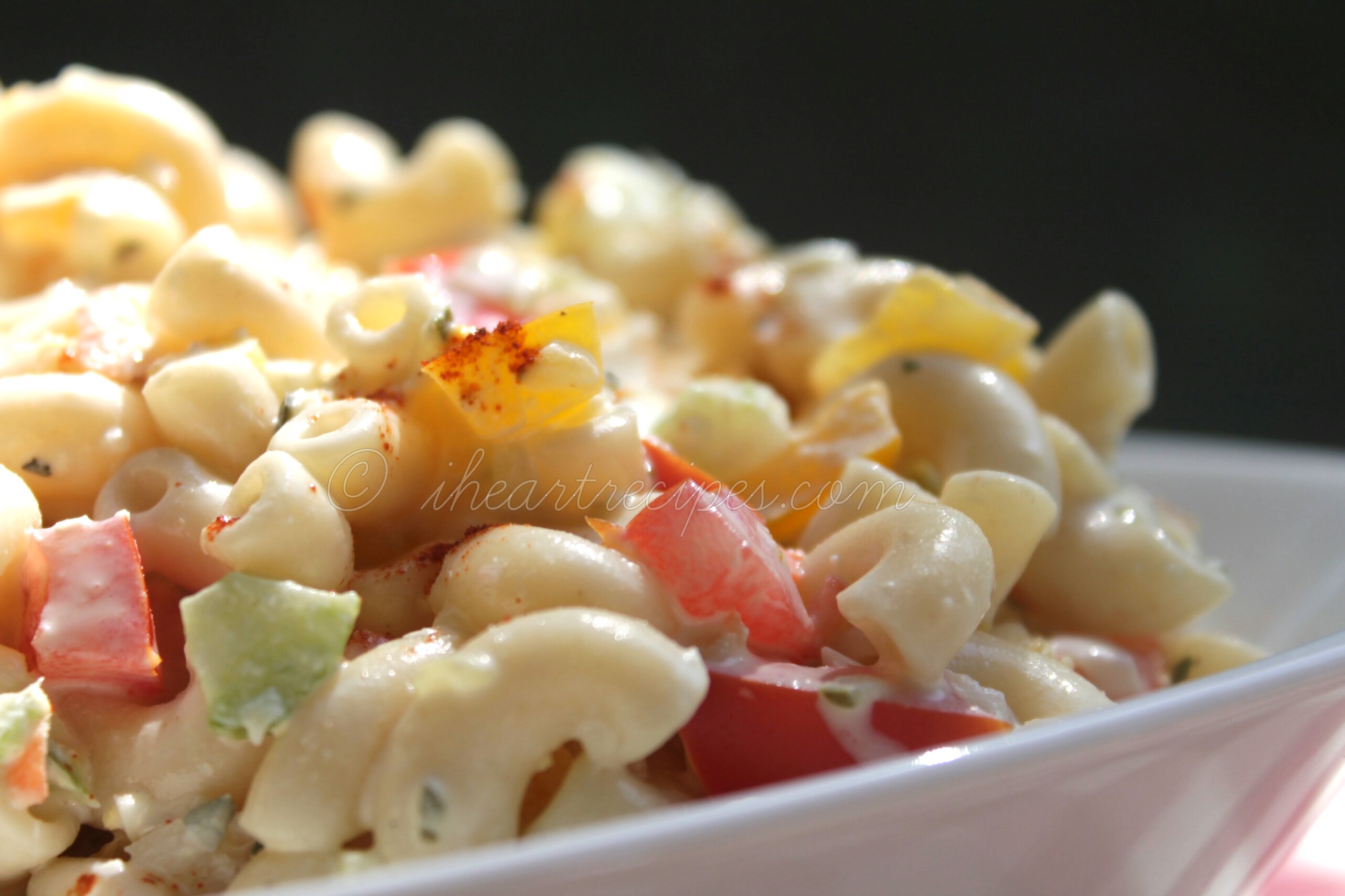 This homemade southern macaroni salad is perfect for potlucks, holiday spreads, picnics, and cooks outs. Give my a try, and tell me what you think of it down below!
Southern Macaroni Salad
This savory southern-style macaroni salad is the perfect summer party side dish. This recipe comes together in minutes and feeds a crowd!
Ingredients
4

cups

macaroni pasta

4

medium sized eggs

1

small onion

diced

1/2

cup

matchstick carrots OR shredded carrots

3

roma tomatoes

diced

1

large sweet bell pepper

diced

2

ribs of celery

diced

1/4

cup

sweet relish

2

cups

mayonnaise

2/3

cup

dill relish

2

tbsp

dill pickle juice

1

tsp

garlic powder

1

tsp

ground black pepper
Instructions
Boil the pasta in lightly salted water ( I added 1 tsp salt to about 8 cups water), until it's cooked but still firm.

Drain the pasta, the rinse under cool water, and let the pasta cool.

Boil the eggs, then once done dice them.

Clean all the veggies, and then dice them ( don't dice the carrots though! Shred them).

Combine the mayonnaise, sweet relish, dill relish, garlic powder, black pepper, and dill pickle juice.

Mix well.

Combine the pasta, eggs, and veggies.

Pour in the mayonnaise mixture, then fold all the ingredients.

Make sure everything is well incorporated.

Place the macaroni salad in a large storage bowl, and cover.

Refrigerate until it's nice and cool.

Serve & Enjoy!
Check out some of my other Pasta Salad Recipes!