This spicy keto fried chicken recipe is made with a delicious low carb breading. You'll want to make this low carb fried chicken even if you're not dieting!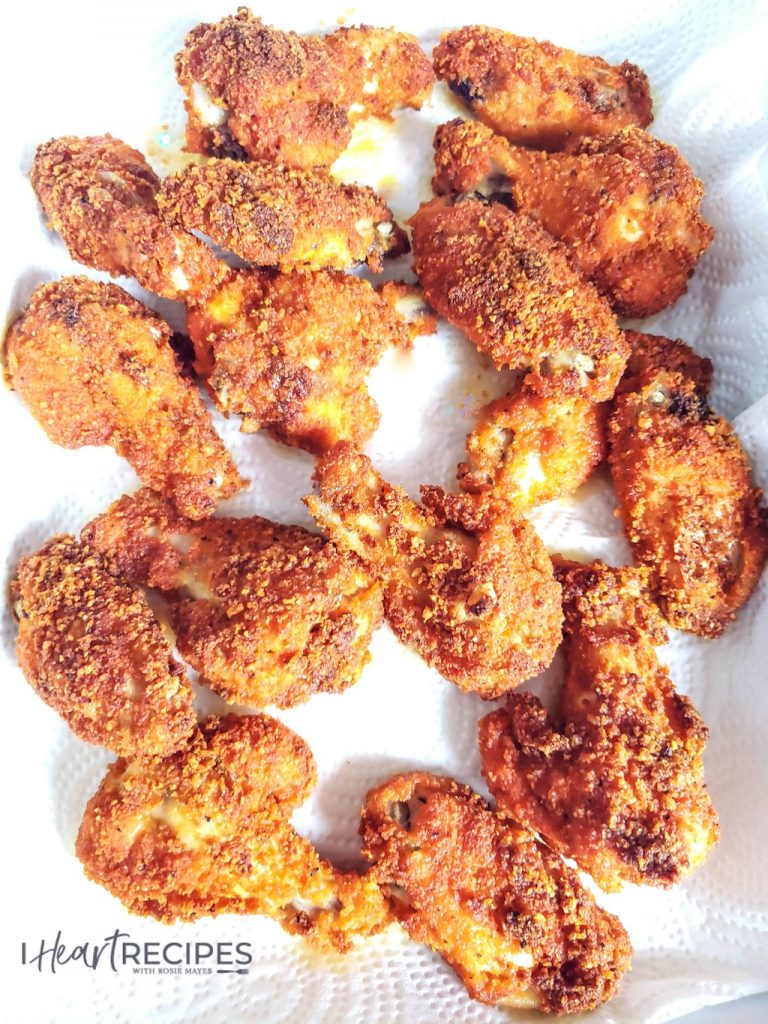 I've been reading comments y'all. You want keto recipes, and you want them NOW!! Okay sweeties- I got you! In this post I'm going to show you how to make the most amazing keto spicy fried chicken that you will ever make, and ever taste! This keto fried chicken is simply delicious, and you will want it even if you're not on the keto diet!
As much as we all love fried chicken, I'm sure we question the carbs in fried chicken right? Well the answer is A LOT y'all. Of course we will indulge every once in while, but in between this spicy keto fried chicken recipe will have you right!
I've got plenty of fried chicken recipes for you to try! Check these fan-favorites out next: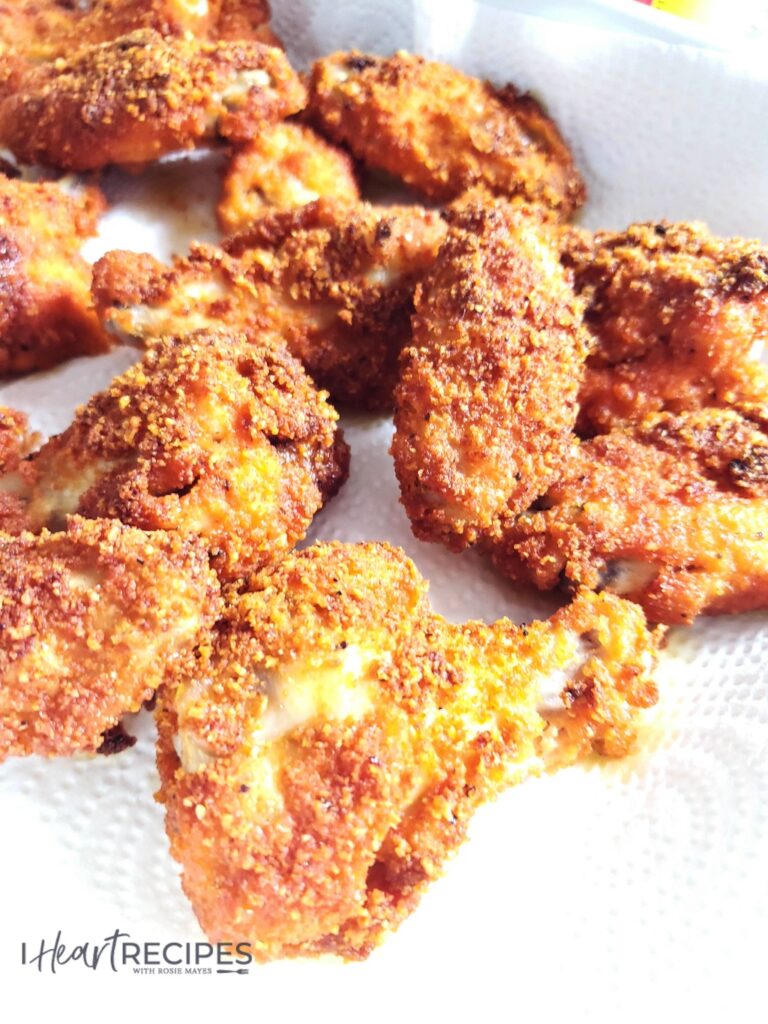 What's the secret to this low-carb keto fried chicken?
I don't use a low carb flour for frying, I simply use low carb breading for this fried chicken, made out of ground pork skins. Since I'm making spicy keto fried chicken, I use the spicy pork skins. If you're sensitive to spice, feel free to use regular pork skins.
I forgot to mention that we won't be deep frying this spicy keto fried chicken. Instead we will be oven frying it, so make sure that you have some cooking spray on hand!
Check out my video tutorial for my spicy keto fried chicken, and don't forget to pin the recipe!
Keto Spicy Fried Chicken
Dieting doesn't mean you have to give up your fried chicken! This low-carb fried chicken is for all my keto friends. You'll want to make this recipe even if you're NOT dieting!
Ingredients
2

lbs

chicken

I like wings

6

oz

spicy fried pork skins

finely ground

2

medium

eggs

beaten

1/4

cup

hot sauce

2

tsp

Mrs Dash Original Seasoning

1

tsp

garlic powder

1

tsp

onion powder

cooking spray
Instructions
Preheat the oven to 400 F.

Drizzle the chicken with the beaten eggs, and hot sauce. Make sure that the chicken is nicely coated, then set to the side.

In a large freezer bag add in the finely ground pork skins, Mrs. Dash, garlic powder, and onion powder. Make sure it's well combined.

Shake the excess egg & hot sauce from the chicken, then add toss the chicken into the freezer bag.

Shake the bake to coat the chicken until all the chicken is nicely coated. Set the bag to the side.

Place a wire rack on top of a baking sheet, then spray the rack with cooking spray.

Add the chicken on top of the rack, then spray the chicken with the cooking spray.

Cook the chicken for 30 minutes in the oven, UNCOVERED.

Remove from the oven, turn the chicken to the other side, and cook for another 30 minutes.

Serve & enjoy your spicy keto fried chicken!
Video