Easy oven fried chicken recipe
Hey sweeties! I've been getting several request for healthy soul food and comfort options. Well say no more! In this post I'm going to share a recipe for delicious extra crispy oven fried chicken.
Don't let the oven frying fool you. The end result will be just as delicious as southern fried chicken, however since we're going to oven fry the chicken- we're going to use a lot less oil.  I use an oil spray to mist the chicken with oil, which is far healthier than deep frying the chicken in oil( but I love me some deep fried chicken as well!) .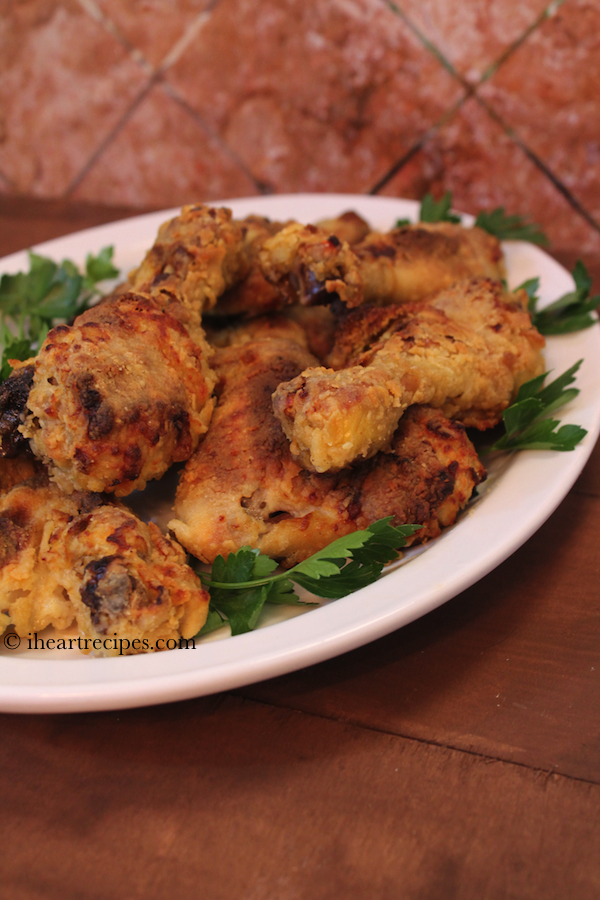 Like many of my other fried chicken recipes, I start of by brining the chicken in buttermilk. I prefer to let the chicken brine overnight ( usually gives the best results resulting in extra moist and flavorful chicken).  The next day I simply drain the buttermilk from the chicken, but I do not rinse the buttermilk off! It's important to NOT rinse the buttermilk off of the chicken because it does actually add flavor and it also helps the flour and seasonings stick to the chicken.
Watch the tutorial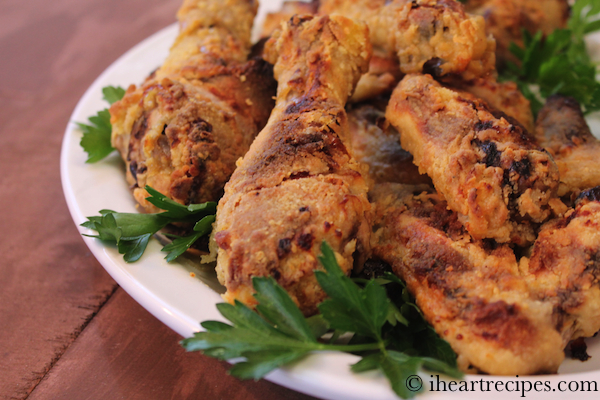 Extra Crispy Oven Fried Chicken
This oven fried chicken is a healthier alternative to classic fried chicken without sacrificing ANY flavor! Crispy and seasoned to perfection, you'll love this "fried" chicken recipe!
Watch Video
Print Recipe
Pin Recipe
Instructions
Clean the chicken then place it into a medium sized bowl( big enough to fit the chicken in!)

Pour the buttermilk all over the chicken, and make sure that the chicken is completely covered.

Cover the bowl, and put it in the refrigerator for a minimum of 4 hours. I refrigerate my chicken overnight!

Drain the buttermilk, but do not rinse the chicken.

Preheat the oven to 400 F.

Season the chicken with the poultry seasoning.

Next, combine the flour & all the other seasonings, then pour the seasoned flour into a large freezer bag.

Add the chicken into the bag, close the bag then shake the bag.

Make sure the chicken is nicely coat with the flour.

Grab a cookie sheet or bake dish, and line it with foil.

Spray the foil with the vegetable oil spray.

Remove the chicken from the bag, shake off the excess flour, then place the chicken on the cookie sheet.

Place the chicken into the oven, and let cook for 40 minutes.

Be sure to periodically turn the chicken..

During the last 5 minutes or so switch the oven to broil.

Remove the chicken from the oven, and let it sit for 5 minutes.

Serve and enjoy! XOXO
Video
If you loved this recipe,
leave me a review below
. This helps future recipe makers and ensures continued high-quality recipes for years to come!
© 2023 I Heart Recipes