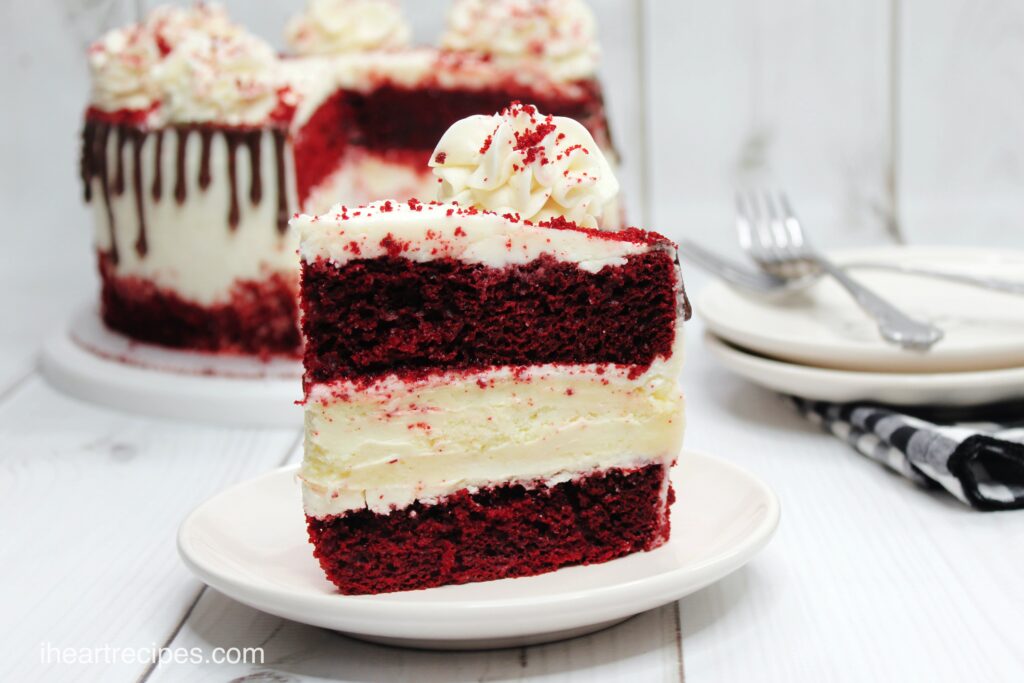 Hey cousins! I'm back with another holiday banger!! This time I'm sharing a super easy red velvet cheesecake. This is a beginner-friendly dessert recipe, because I cut a few corners. However, no one will ever know that we cheat a little bit with this recipe because it tastes 100 percent homemade! So how do we cheat? Well, we use boxed red velvet cake. If you'd like to replace the boxed cake mix my homemade red velvet cake recipe, you can!
This cake is the perfect Christmas dessert, but it can also be served for other special occasions such as Valentine's Day, Mother's Day, Easter, and even Juneteenth!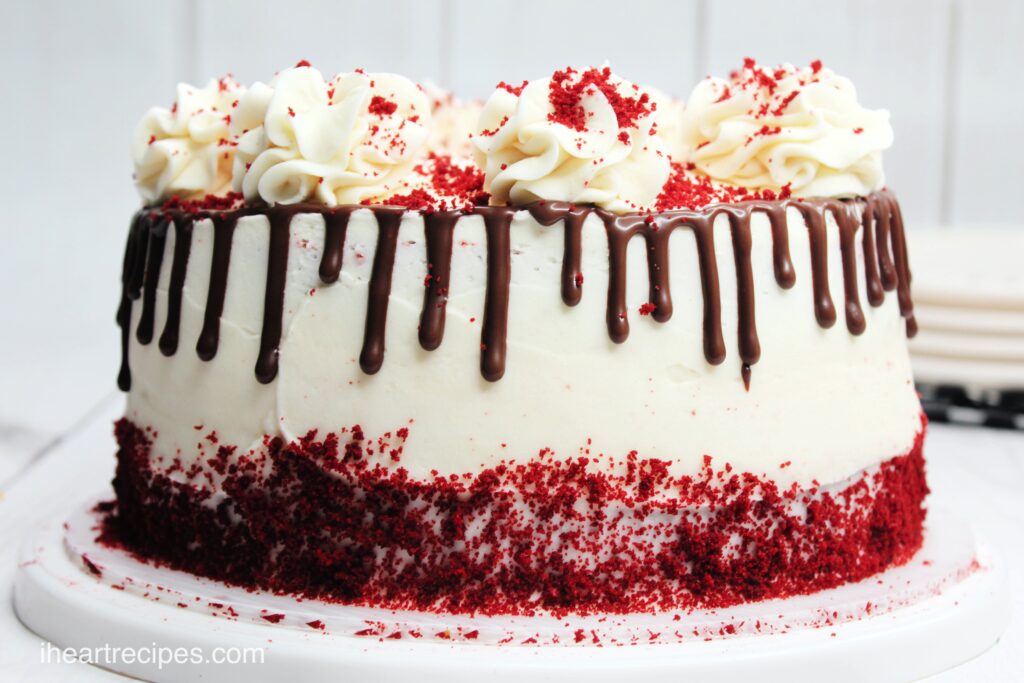 What Ingredients Do You Need for Easy Red Velvet Cheesecake?
Believe it or not, you don't need a lot of complicated ingredients to make this moist, delicious cake. As a matter of fact, you probably already have most of the ingredients on hand. For this recipe, your will need the following:
Cream Cheese
Eggs
Heavy Cream
Sugar
Butter
Sour Cream
half & half
salt vanilla
red velvet cake mix
chocolate chips
vanilla
salt
What baking tools & pans do I need to make this easy red velvet cake?
You will need to create a water bath for the cheesecake. Therefore, you'll need a roaster pan. You'll also need two round 9-inch baking pans, a 9-inch springform pan, foil, and a cooling rack. Also, make sure that you have all of your mixing bowls, measuring cups & spoons, and handheld mixer/stand mixer ready!
To decorate the cake, you'll need a squeezable bottle for the ganache and a spatula for the frosting.
What to do with leftover red velvet cheesecake?
If you have any leftover red velvet cheesecake, you need to cover and refrigerate it in an airtight container. You can also freeze the cake for several months after. When I freeze it, I usually vacuum seal the cake it slices. However, freezer bags work as well.
Don't forget to PIN this recipe on Pinterest and share on Facebook!
Print out this recipe for this amazing Easy Red Velvet Cheesecake!
Looking for more dessert recipes? Check these out!