Here's a delicious chocolate cake recipe, that you must try this holiday season. This chocolate is so moist, and the frosting has a texture like no other!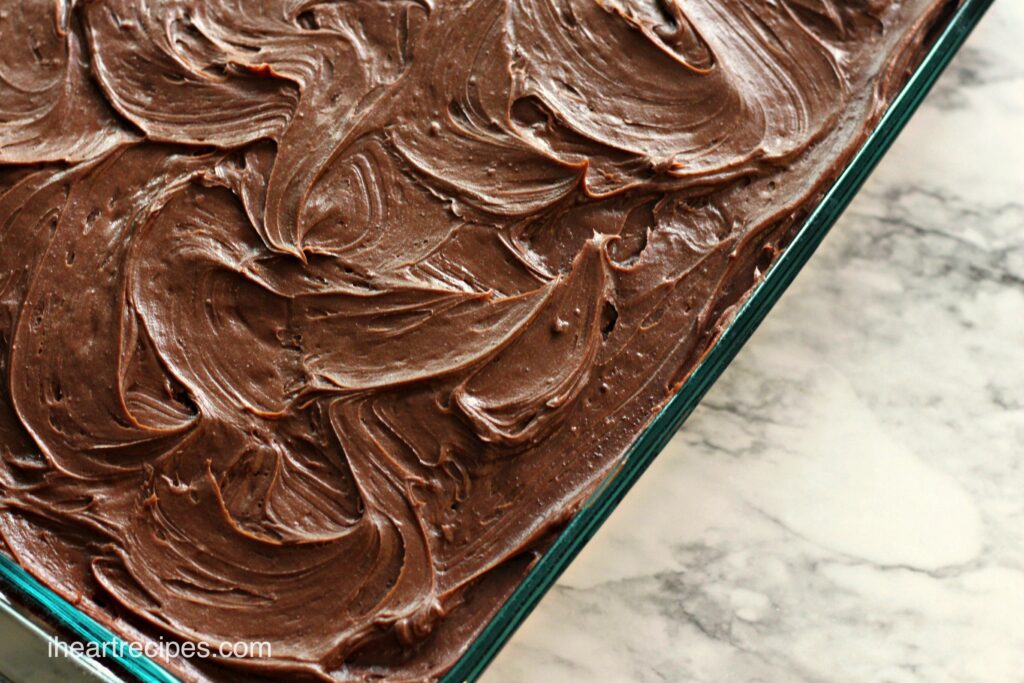 Hi cousins! I have a classic recipe for you to try. In this post I'm going to show you how to make the most amazing homemade old fashioned sour cream chocolate cake. This is made with simple ingredients, and the recipe is easy to follow. Check it out!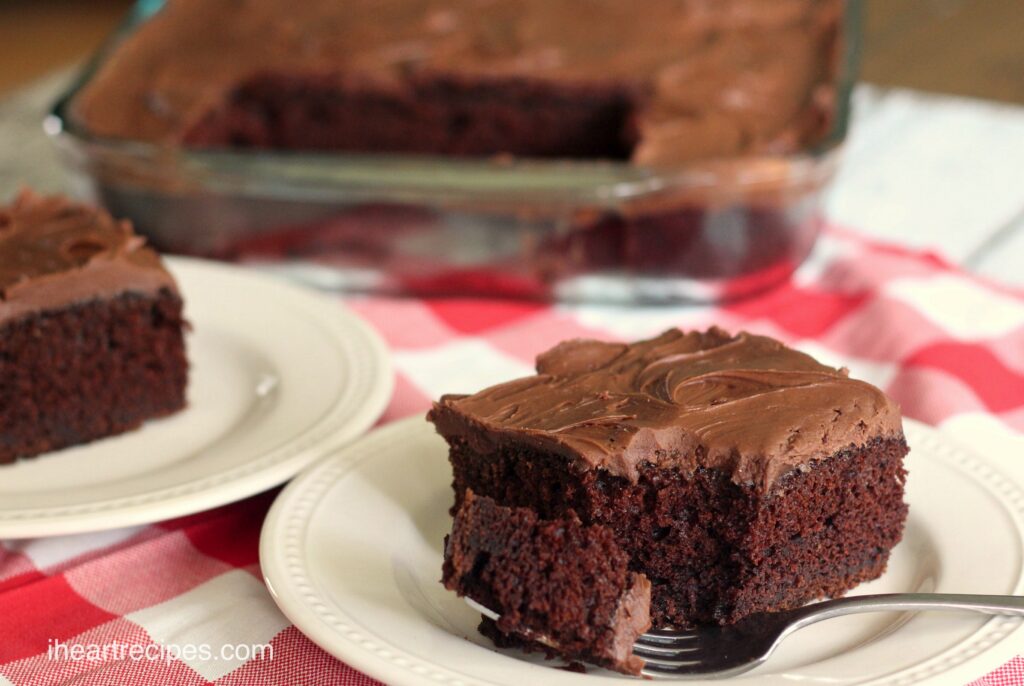 Ingredients that you will need:
1 cup butter, softened- I used unsalted butter
3 cups granulated sugar
4 large eggs
1 tablespoon vanilla extract – all of this vanilla will compliment the chocolate flavor. Trust me on this y'all!
2 2/3 cups all-purpose flour- That's right, we're using all purpose flour. No need to buy cake flour flour this recipe
3/4 cup unsweetened cocoa powder
3 teaspoons baking soda
1/2 teaspoon salt
1 1/3 cups sour cream
1 1/3 cup boiling water – or hot coffee! Coffee works well for this recipe!
For the frosting, you will need:
1/2 cup butter
3 ounces unsweetened baking chocolate, chopped
3 ounces semi-sweet baking chocolate, chopped
5 cups powdered sugar
1 cup sour cream
1 teaspoon vanilla extract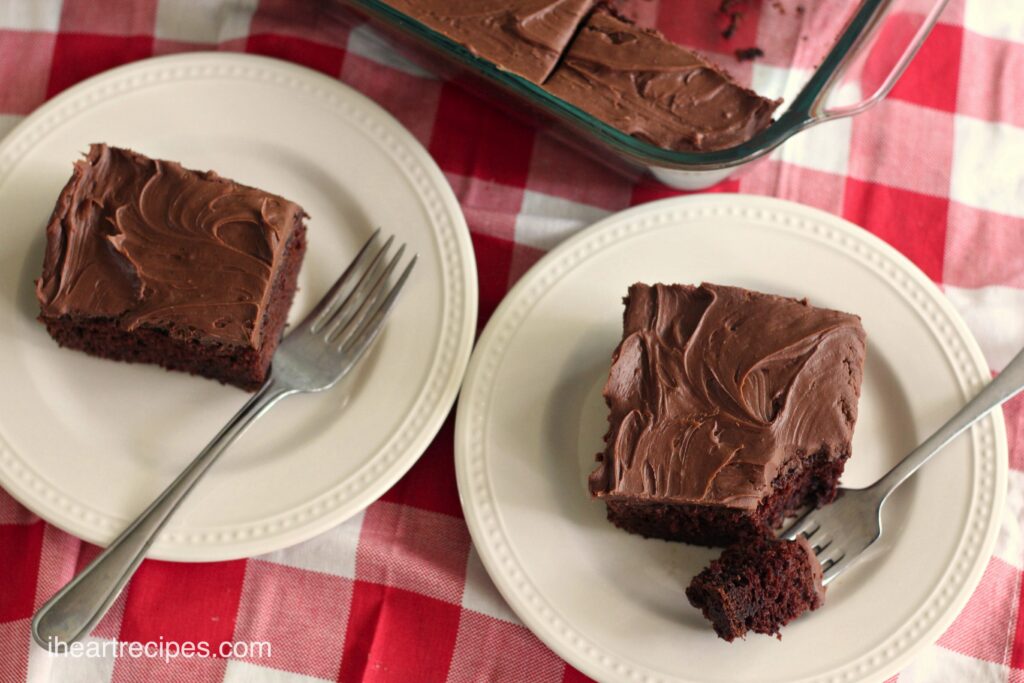 Now Let's Talk Cake Pans
I've seen this cake made using 8-inch, and 9-inch pan. However, those are usually used when the cake has several layers. We'll be making this cake in a 9×12 bake dish which means it will be one layer! Its you're not the best cake designer, that's alright! This isn't a layer cake, so all you have to do is slather on the chocolate frosting!
When To Make This Cake
Honestly, you can make this cake whenever you want to! I like to make this cake for birthday parties, and holidays. I get a ton of request to make this, and many of my other chocolate cake recipe for Thanksgiving, Christmas, and especially Easter!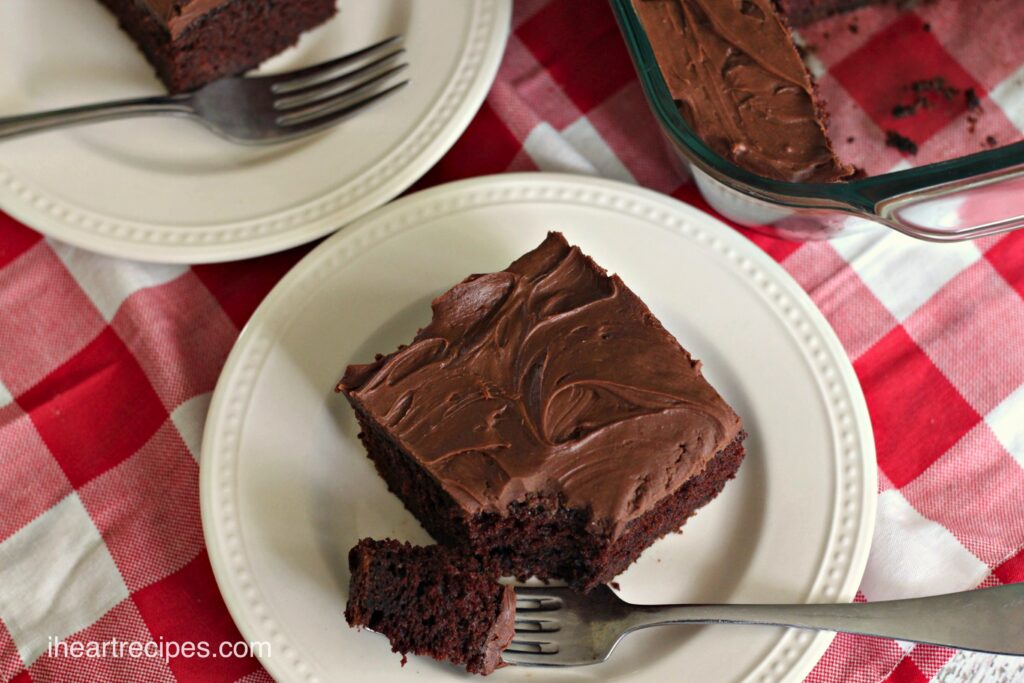 Storing Leftover Cake
I don't usually have leftovers when I make this cake. However, when I do I store it in a airtight container, and place it in the refrigerator. When I'm ready to serve it, I simply remove it from the refrigerator, and let it reach room temperature.
Print, and Save This Recipe For Later!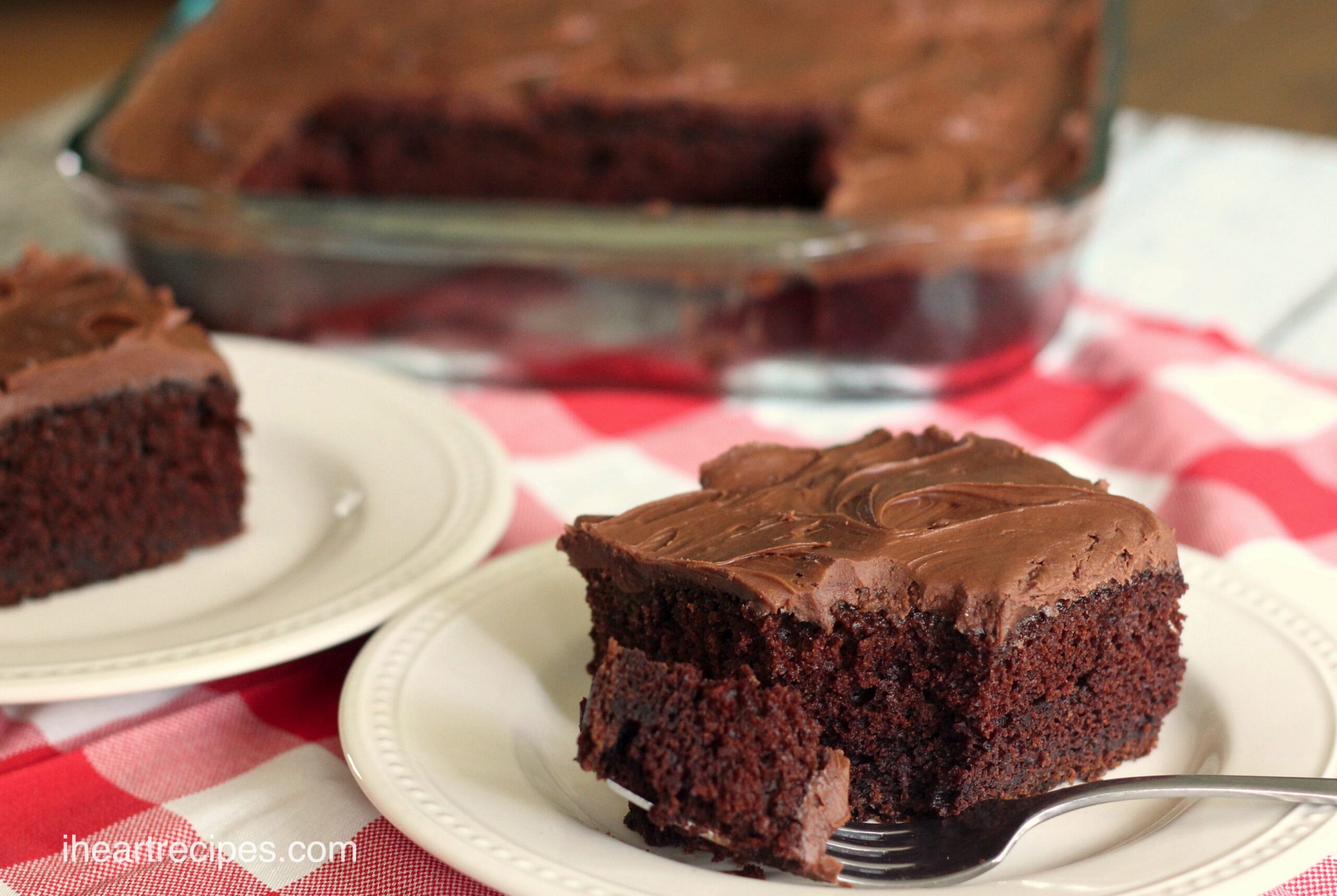 Old Fashioned Sour Cream Chocolate Cake
Looking for a deliciously moist chocolate cake recipe? Try my old fashioned sour cream chocolate cake! Sour cream keeps this chocolate cake perfectly moist, and the sweet homemade chocolate frosting is to die for!
Print Recipe
Pin Recipe
Instructions
Preheat the oven to 350 F.

Lightly grease, or oil a 9×12 baking dish, then set to the side

In a large mixing bowl, cream the butter, and sugar together until it's light and fluffy.

Add each egg, one at a time, and beat well after each addition.

Stir in vanilla extract.

Sift the flour, cocoa powder, baking soda, and salt into another large mixing bowl. Whisk to combine.

Add the wet mixture and sour cream to the dry ingredients and beat with an electric mixer just until well blended.

Add the boiling water then stir until combined.

Pour the batter evenly into the prepared baking dish.

Bake on 350 F for 45 minutes, or until a toothpick is inserted into the center of the cake and comes out clean.

Set the cake aside to cool.

Melt the butter, then stir in the semi-sweet and unsweetened chocolate.

Microwave in 30 second intervals, stirring between each interval until the chocolate is melted.

In a large mixing bowl, combine the melted chocolate and butter mixture, powdered sugar, sour cream, and vanilla.

Beat with an electric mixer until smooth.

Spread the frosting evenly onto the cooled to room temperature cake.
If you loved this recipe,
leave me a review below
. This helps future recipe makers and ensures continued high-quality recipes for years to come!
© 2023 I Heart Recipes