Southern Smothered Smoked Turkey Necks made easy in the pressure cooker. These delicious turkey necks are smothered with onions, celery, garlic, and brown gravy!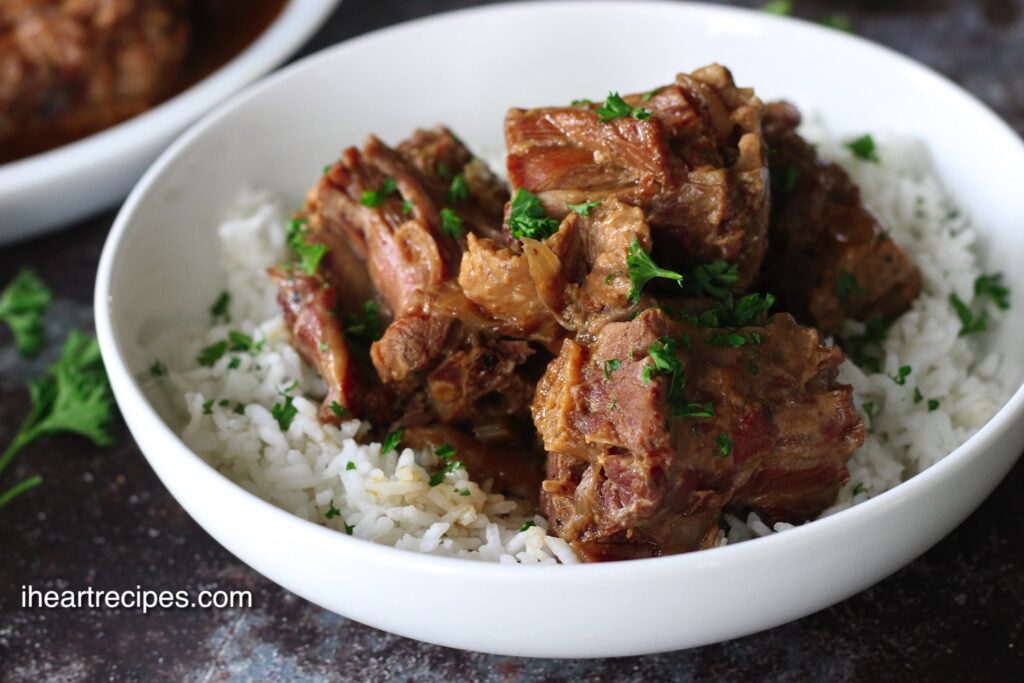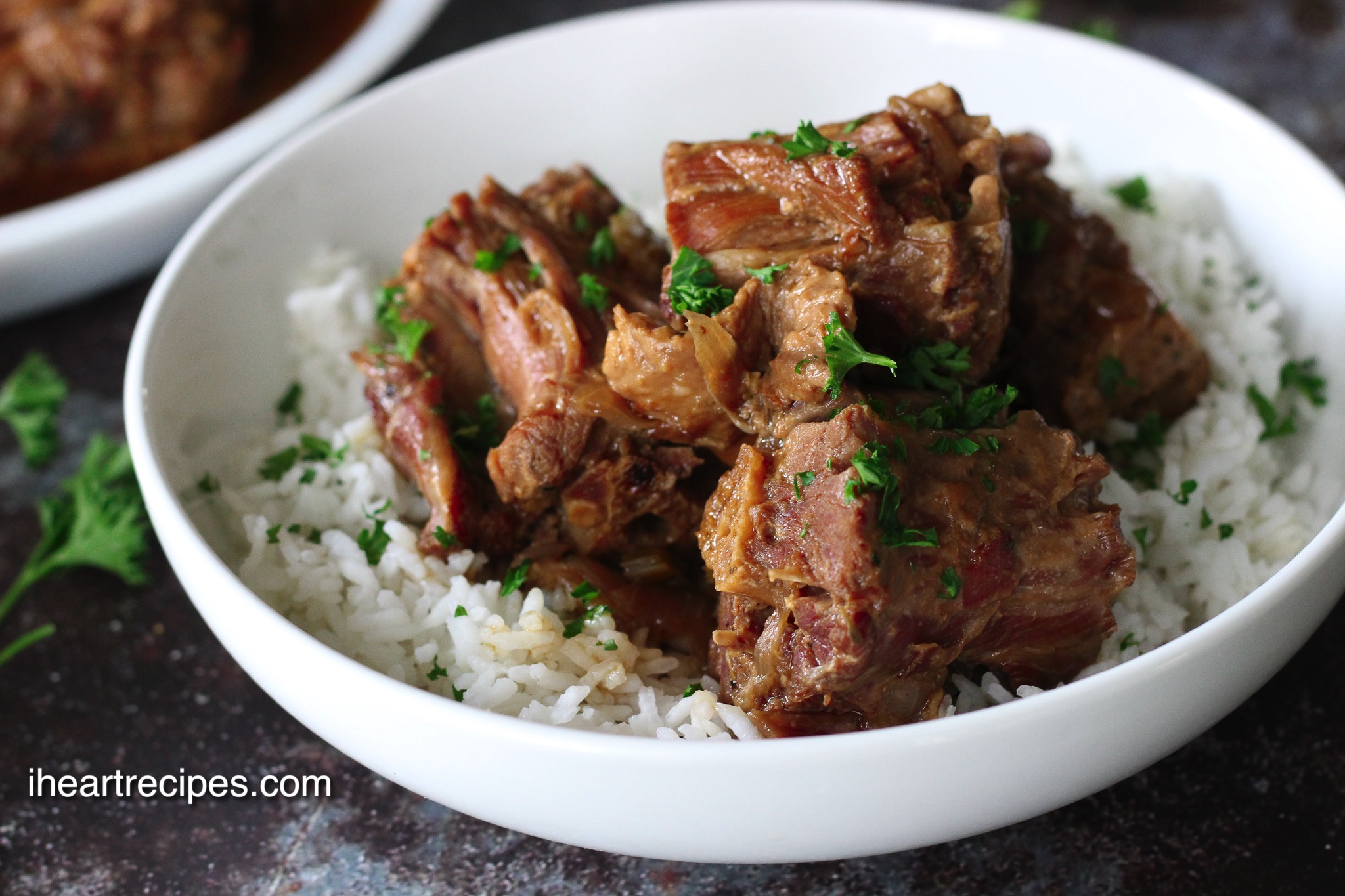 Well I just had to do it folks! I had to share a turkey necks recipe, because so many of my luvs have been requesting it. Ever since I posted my soul food style smothered pork neck bones, people have been asking me to do a southern smothered turkey necks recipe. I know what you're going to ask… "so what the heck took so long Rosie?!"… Y'all, for whatever reason, my stores have been out of turkey necks! Recently, I visited a new (new to me) store, and they had some fresh turkey necks there! So now that I have explained myself, let's get to cooking these turkey necks!
Use a Pressure Cooker or InstaPot for these Tender Smoked Turkey Necks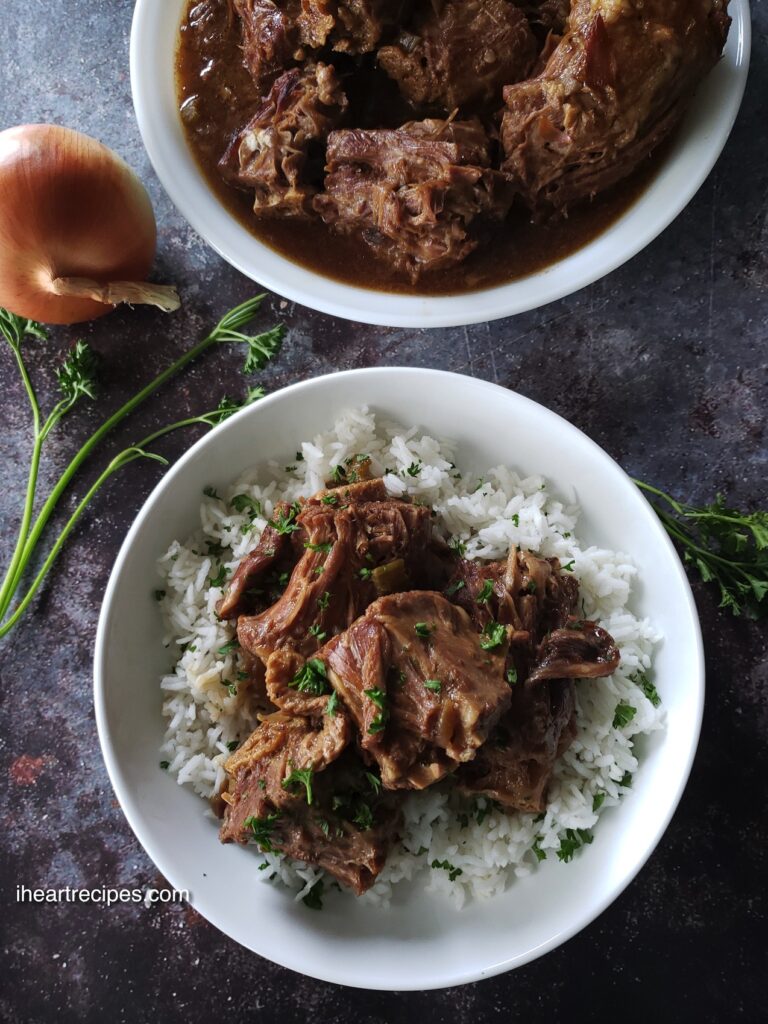 I made sure to make this recipe as simple as possible y'all. Every time that I make something with homemade gravy, someone always ask me if they can some store-bought gravy. USUALLY, I say NO!!! However, I can't keep doing that to my babies, so for this recipe, I'm going to actually use some gravy packs. If you are not a fan of gravy packs, feel free to make some homemade gravy. The gravy that I made for my smothered turkey wings, will work for this recipe!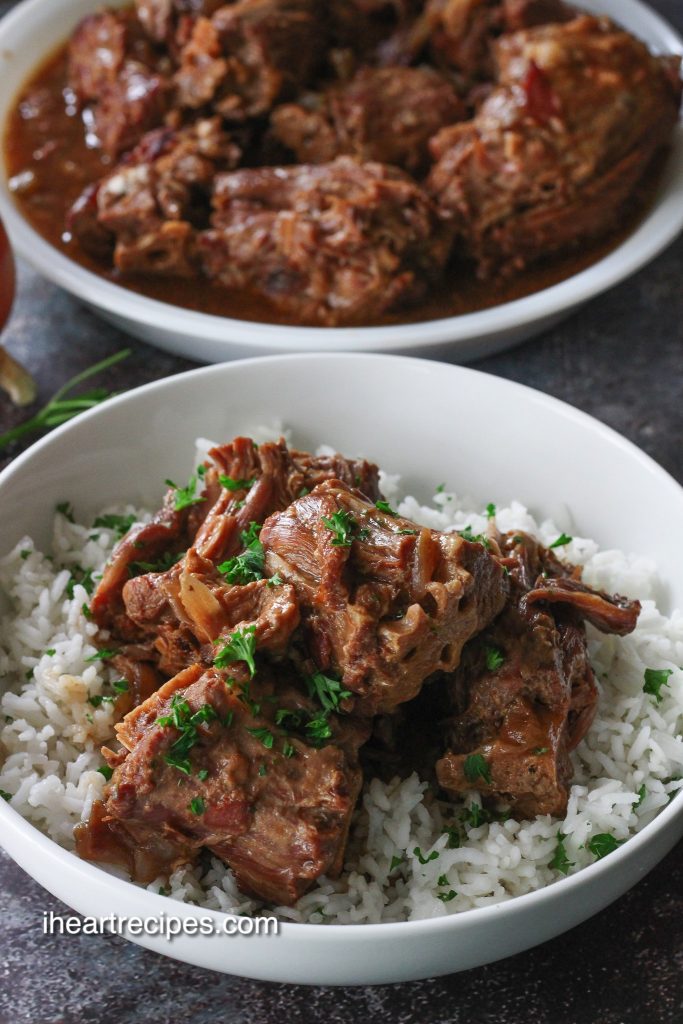 So I mentioned that we will be using gravy packs, to make this recipe easier (and quicker) right? Well I also am using my pressure cooker as well, because I've been getting a lot of requests for more pressure cooker recipes. I guess you can say this is pretty much a 2 for one deal.
Whenever I make southern smothered turkey necks, I like to serve it with over rice or mashed potatoes. My favorite side dish would probably be collard greens, and then I like to finish off this soulful meal with a nice slice of my soul food sweet potato pie! Let me know in the comments, what you would serve with these delicious southern smothered turkey necks!
Be sure to save & share this recipe on Pinterest!
Watch me make these delicious smothered turkey necks! Don't miss out on a single recipe – subscribe to I Heart Recipes on YouTube.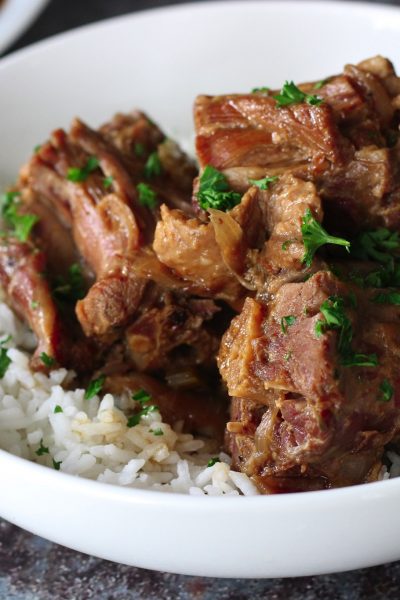 Southern Smothered Turkey Necks
This savory and delicious recipe is for all my love bugs who gave up pork! Made in the Instant Pot for a quick dinner. Serve over rice, mashed potatoes, whatever you'd like!
Watch Video
Print Recipe
Pin Recipe
Instructions
Make sure that the turkey necks are nice and clean, then place them into a large bowl.

Combine the seasoning salt, kosher salt, black pepper, cayenne pepper, and dried thyme together in a large bowl. Then sprinkle all over the turkey necks. Set the turkey necks to the side.

Drizzle 2 tbsp of vegetable into a large pan, then place over medium heat.

Once the oil is nice and hot, add in the onions and celery, and cook until they have a little color to them. Now toss in the garlic, and cook for 1 minutes. Turn the heat off.

Place all of the turkey necks into to the instant pot ( or whatever pressure cooker that you are using). Then add

in the onions, celery, and garlic.

Now sprinkle in the packages of gravy mix, and pour in the broth.

Put the lid top on the instant pot, make sure it is sealed, and set it on high for 55 minutes.

Once done, carefully remove the steam ( as directed), then stir the southern smothered turkey necks.

Dish out the turkey necks, and serve over rice or potatoes.
Video
If you loved this recipe,
leave me a review below
. This helps future recipe makers and ensures continued high-quality recipes for years to come!
© 2023 I Heart Recipes
Before you go, check out these popular recipes: