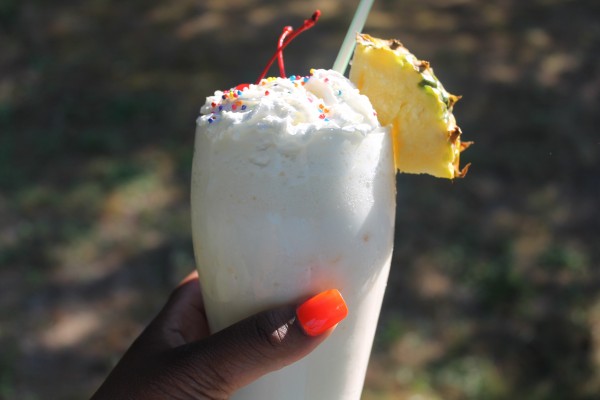 Hey guys and gals! It's been pretty darn warm outside, and one of my favorite treats to have when it's hot outside is a milkshake. Not just any milkshake though. I'm not a huge fan of plain chocolate or vanilla shakes. I tend to like "different" milkshakes. In this post, I will be sharing a recipe for a super delicious Pineapple and Passionfruit Milkshake. This thick and creamy milk shake is super easy to make, and is packed with island flavor.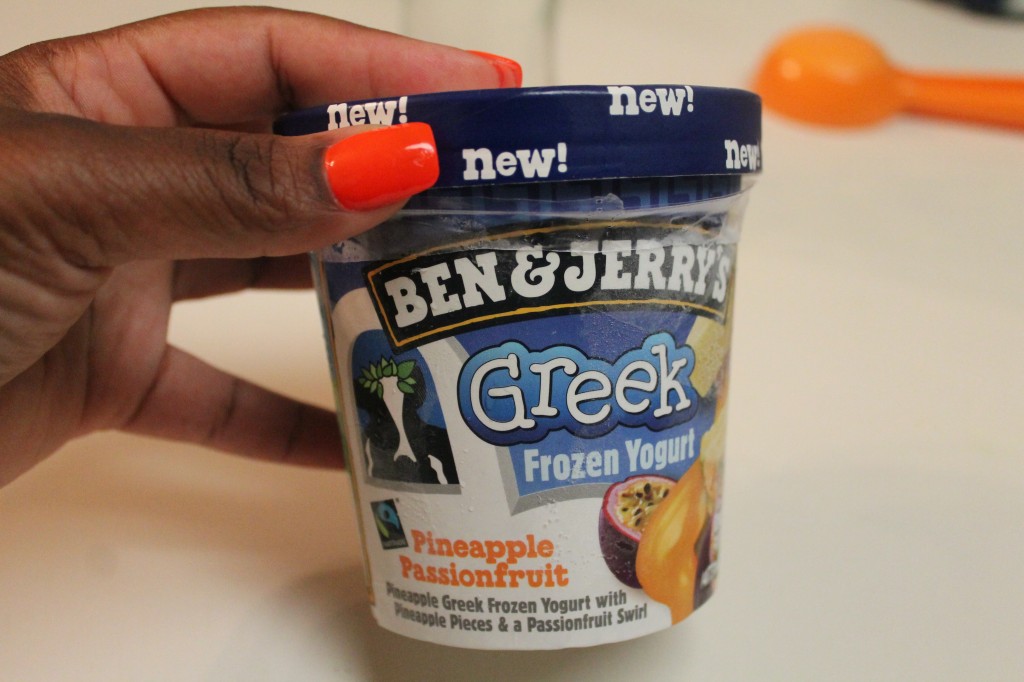 To make this milkshake, I used Ben & Jerry's Frozen Greek Yogurt. They actually have a flavor called Pineapple Passionfruit, and it has lots of pineapple chunks and passionfruit. I didn't have to add any extra fruit to my shake. If you are not as lucky as I was, and can't find this flavor, you can use this recipe as a substitute:
1 1/2 cup vanilla ice cream or frozen yogurt
1/4 cup crushed pineapple
1/4 cup crushed passionfruit
1/2 cup milk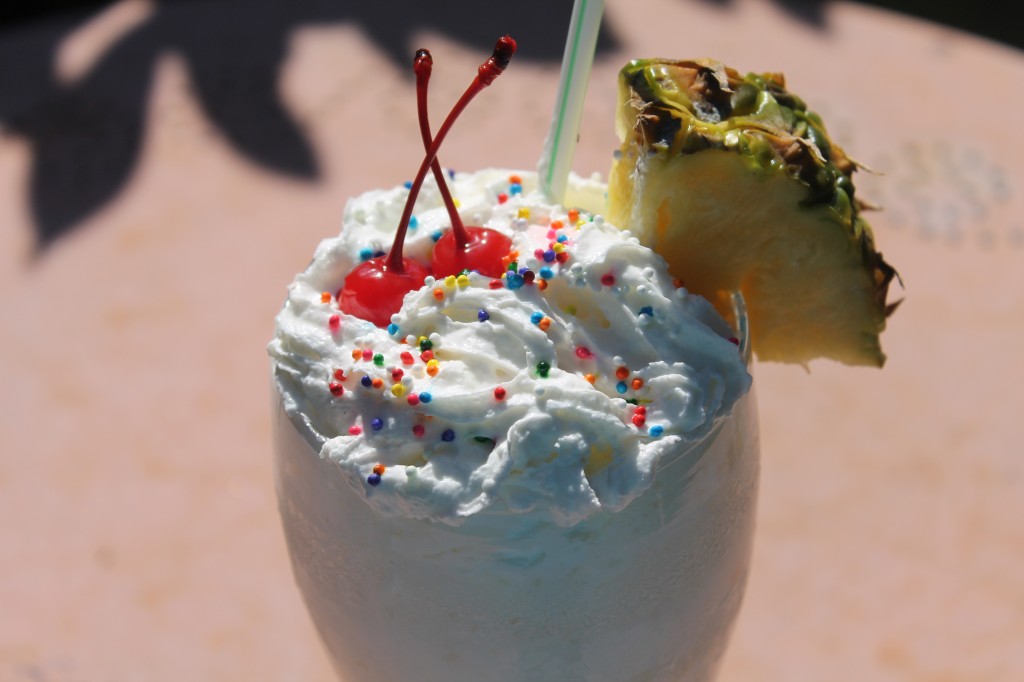 I like to top my milkshake with whipped cream sprinkles, and cherries, but that's completely optional. Follow the recipe down below, and be sure to watch my video demonstration for this video.
Pineapple and Passionfruit Milkshake
A sweet treat on a hot summer day, this pineapple and passion fruit milkshake will cool you down and cheer you up!
Ingredients
1 1/2

cup

Ben & Jerry's Pineapple Passionfruit Frozen Greek Yogurt

1/2

cup

milk

Whipped cream

Rainbow sprinkles

maraschino cherries

Fresh Pineapple wedges
Instructions
Mix the frozen yogurt and milk together until it's thick and creamy.

Add the pineapple wedge to the side of the glass.

Top the shake off with whipped cream, then sprinkles, followed by the cherries.

Add a straw, and enjoy the shake!
Video
Notes
If you can't find the passion fruit and pineapple flavor of Ben & Jerry's, try this replacement recipe:
1 1/2 cup vanilla ice cream or frozen yogurt
1/4 cup crushed pineapple
1/4 cup crushed passionfruit
1/2 cup milk